New Image From "The Crimes of Grindelwald" Released!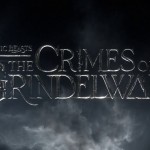 Dec 19, 2017
It's been over a month since the title for the Fantastic Beasts sequel was announced along with first-look images of the major cast in full costume. We thrilled over the glimpse of Jude Law as the young Albus Dumbledore–capable, mysterious, authoritative, and debonair–contrasting with Johnny Depp as the edgy Gellert Grindelwald, looking every bit the dark wizard whose overpowering charisma thinly veils the dangerous and violent tendencies beneath. And of course–our old favorites as well!
Newt Scamander, Jacob Kowalski, and Tina and Queenie Goldstein return in the latest J.K. Rowling adventure which takes our heroes to Paris, France.
In one year, return to the Wizarding World with Fantastic Beasts: The Crimes of Grindelwald. #MagicInProgress#FantasticBeastspic.twitter.com/8aWj8xhGj5

— Fantastic Beasts (@FantasticBeasts) November 16, 2017
Credence Barebone, Leta Lestrange, and Theseus Scamander also feature in the film, and Leaky has invested quite a lot of time analyzing the nature of their involvement, whether for good or for ill! We've discussed the rumored cast list in an effort to uncover clues to the plot and gone into detail about how magical creatures may play into the upcoming film. We've also delved into Grindelwald's obsession with Obscurials and the Hallows and considered the complicated history of Leta and Newt.
Now let's have a look at the newly-released still uncovered by Games Radar.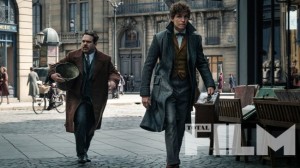 The image closes in on Jacob Kowalski and Newt Scamander on the streets of Paris. They appear to be stepping out with a purpose, Jacob looking more apprehensive than Newt, who keeps his peripheral surveillance more under wraps.
Newt carries his trusty case, enlarged with an Undetectable Extension Charm. It houses his workshop and serves as a haven for the fantastic beasts traveling in his care while he studies or rehabilitates them. The case may again prove very useful in a sticky situation–a built-in hiding place, as it were, for wizards who can't get their hands on an Invisibility Cloak and find themselves in a place that prevents apparition.
Other first-look photos confirm Newt will continue to carry it with him at all times–even into the depths of the sewers!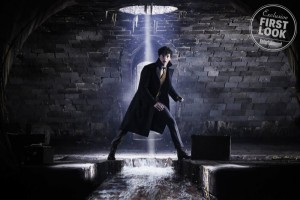 The image from Total Film also shows Jacob cradling what appears to be a metal bucket, though it's difficult to guess why. It could be needed for one of the magical creatures who show up in the next film, but we can't imagine Newt would be without all the basic necessities for their feed and care. It's possible that in his nervousness over their intended mission, Jacob picks up the random item off the street in an effort to blend in and ease his anxiety.
Whatever the reason–and though the image doesn't give away much!–we love seeing our heroes back in action and dressed in their classic period garb. We're looking forward to many more sneak peeks in the coming months and, hopefully, the release of a first trailer soon!