'Cursed Child' Cast Heads Back to School as Rehearsals Begin!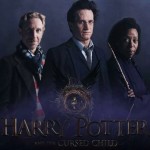 Jan 12, 2018
The cast of Harry Potter and the Cursed Child is returning to Hogwarts! It's now located on New York's Great White Way, and we can feel the reverberations across America. Like gifted Legilimens,  we sense the magic reviving as announcements reveal that rehearsals for the Broadway production have officially begun–"and it feels brilliant to be back at school!"
As the new year opened, Leaky covered the building excitement among the seven original cast members as they departed from their respective locations in the UK heading all points west. They have since arrived and, apparently, settled well enough to dive headlong into preparations. (Would we expect any less from Harry Potter, who joined the Hogwarts Quidditch team after minimal flying lessons and a cursory review of the rules?)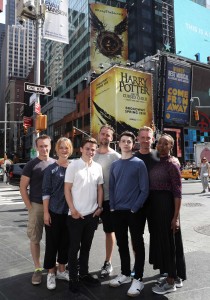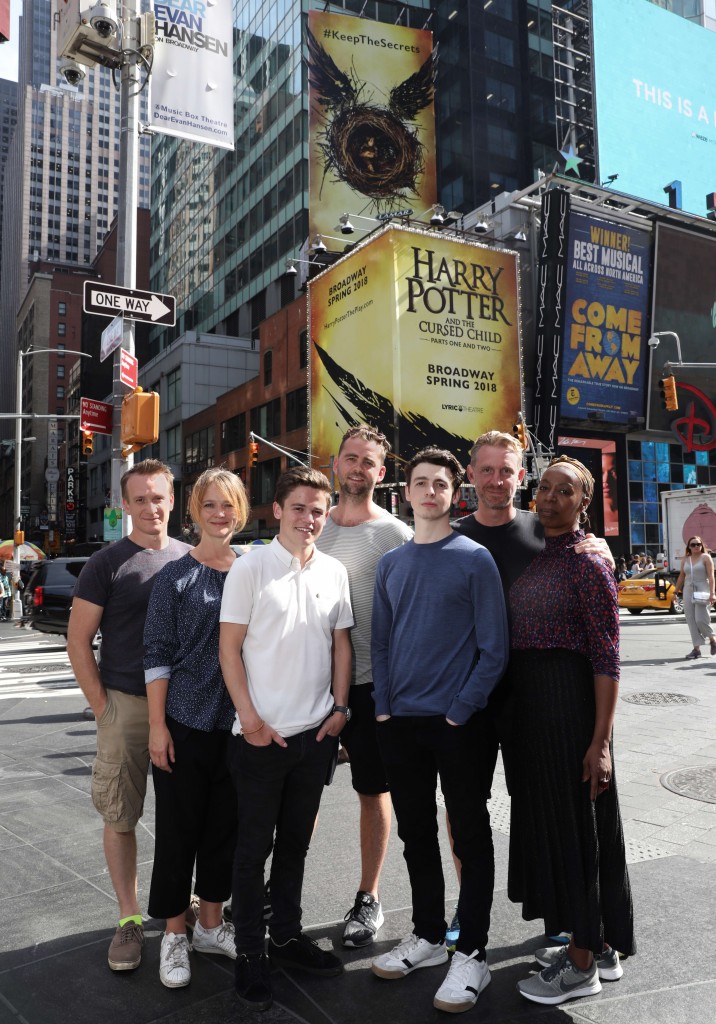 Our grown-up Harry Potter will be Jamie Parker, the actor who originated the role in the breakout West End run of 2016. According to Pottermore, the production has since earned an astounding 22 awards, including a record nine Olivier awards. Two of those Oliviers were awarded to Noma Dumezweni, the talented actress returning to the part of Hermione Granger-Weasley, and Anthony Boyle, taking up the cloak of Scorpius Malfoy again.
Also reprising their roles are Poppy Miller as Ginny Weasley, Alex Price as Draco Malfoy, Sam Clemmett as Albus Potter, and Paul Thornley as Ron Weasley–and we can catch a glimpse of them all in action, as well as hear their thoughts on beginning rehearsals, in this behind-the-scenes promotional featurette!
Rehearsals have started for the Broadway production of #CursedChildNYC! Previews begin March 16. More tickets released Feb 7 through registration only – for info visit https://t.co/JSGZm2k3Nepic.twitter.com/BJkCntpBa6

— Cursed Child NYC (@HPPlayNYC) January 11, 2018
Though they've crossed the pond, Thornley notes "there's a familiarity about it" even as they join a talented new supporting cast with their own personalities and perspectives on the play.
Dumezweni adds, "It's really exciting because you kind of know it, but you don't know it–because its different faces and different experiences and it's a different country. So I kind of feel like a new kid at school again and I quite like it!"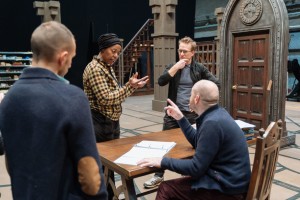 Renowned producer Sonia Friedman chimes in that it "feels really natural" to be in New York, and that is due in large part to the extensive time and effort poured into preparing for the transfer. She says, "It feels right to be here." (American fans would agree!)
Producer Colin Callender also observes:
"What's interesting is that the new company members, they all bring their own particular take on the character, but on the other hand, it's the same character that we saw in London, so it's a fascinating mix of familiar and slightly different, and it just gives the whole production a new vitality and energy."
Parker reveals, "I'm most looking forward to rediscovering the play, finding the new stuff in it!"
For American fans discovering the magic of Cursed Child for the first time, sentiments will be similar. There will be enough of the new to excite and enthrall, and there will be enough of the familiar to take them back home.
For the opportunity to do just that, continue to check with Leaky for upcoming registration dates because the next round of tickets will be released Feb. 7 through Ticketmaster Verified Fan!
More tickets will be released via Ticketmaster Verified Fan on Feb 7, 2018. Registration dates will be announced soon! Please note, if you registered for the previous release you will need to register again for the chance to get ticket access. pic.twitter.com/Ru4rkmhve4

— Cursed Child NYC (@HPPlayNYC) December 20, 2017