Speaking to MinaLima at 'A Celebration Of Harry Potter'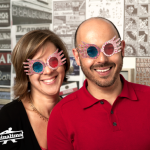 Feb 11, 2018
Miraphora Mina and Eduardo Lima are the masterminds behind the graphic elements of the Harry Potter and Fantastic Beasts films, and together they make up MinaLima – a thriving graphic design duo who helped pave the way for graphic design in film.
Previously, we've head Mira and Eduardo speak about Telling Stories Through Design at the Victoria and Albert Museum in London, and Mira even attended panels at LeakyCon 2017. Their latest appearance saw them celebrate with fans at A Celebration of Harry Potter at Universal Studios Orlando, greeting visitors at their Weasley's Wizard Wheezes booth, and showing off their exclusive print!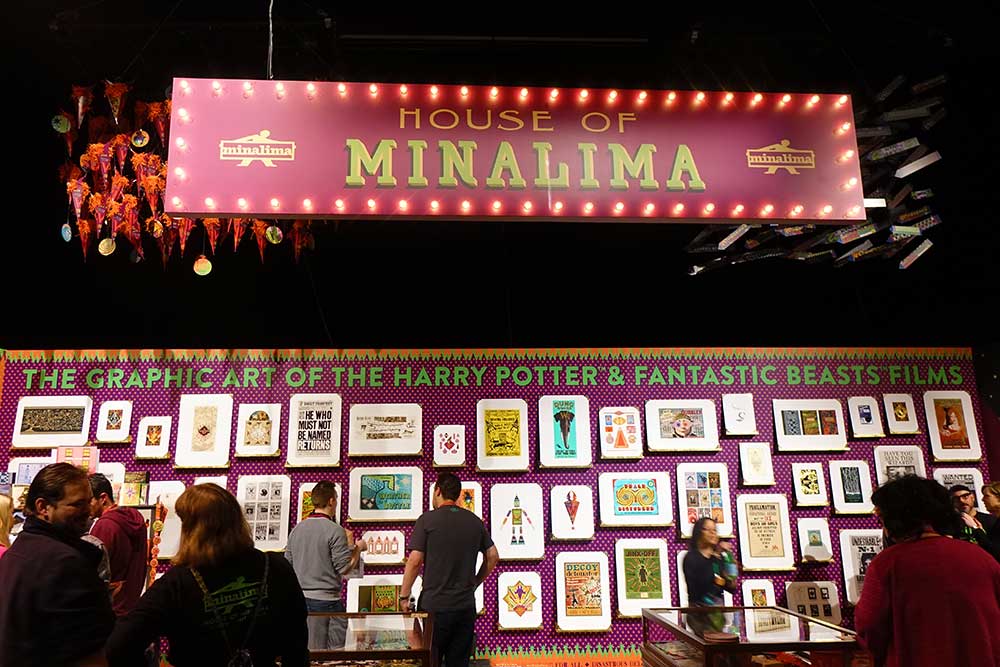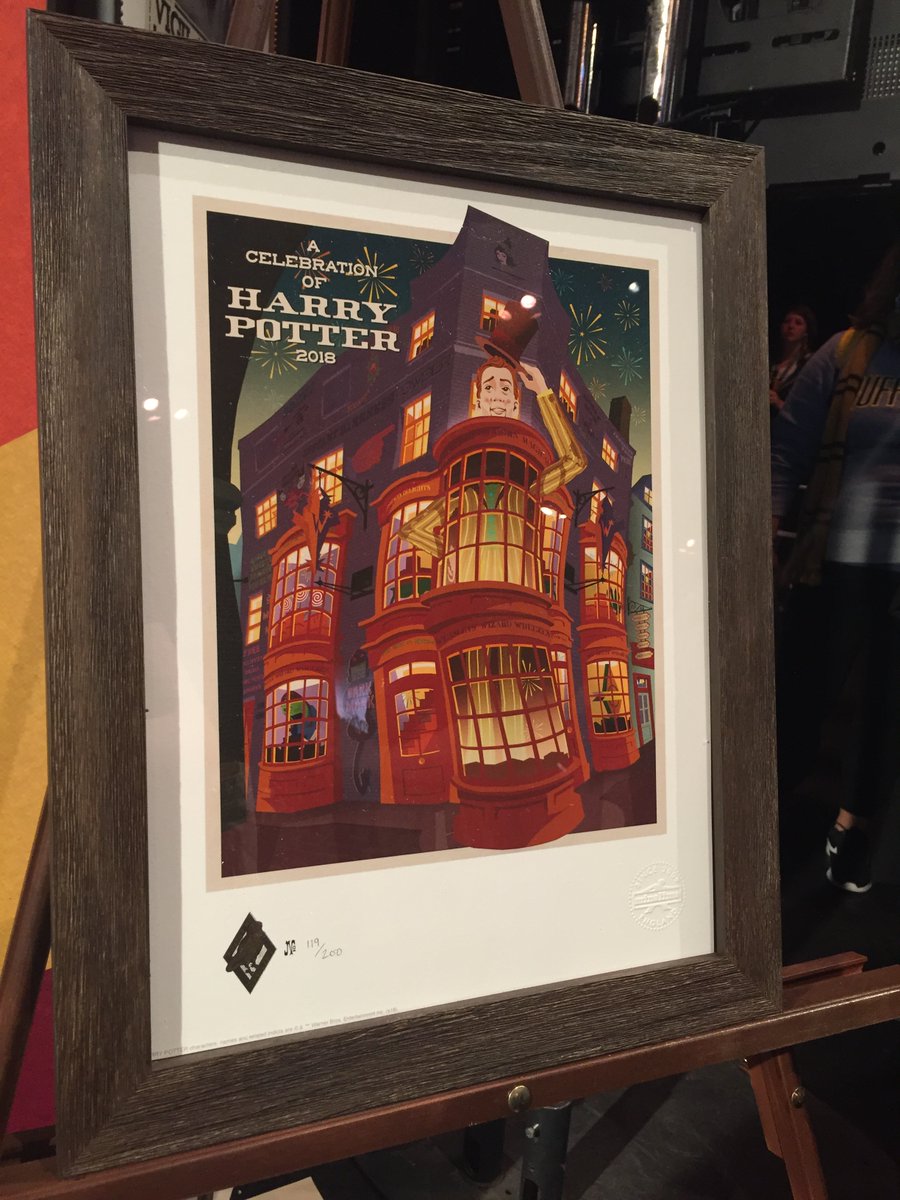 We got the chance to chat to the duo about their experience on Harry Potter and Fantastic Beasts, and their thoughts on designing for different eras. Both Mira and Eduardo shared their hopes going forwards in the series, a design Eduardo was happy to get the chance to redesign, and their favourite characters in the wizarding world.
Q: Fantastic Beasts: Crimes of Grindelwald is going to Paris – what other cultures and eras do you think would be interesting from a design perspective?
Eduardo: It's hard to say without people speculating, but we genuinely don't know anything about the next films! I mean, being Brazilian, I would love to see something happen over there! On Pottermore, it says there's a school there, so I'd love to know about. There's so much folklore and pictures!
Mira: In terms of folklore, if we could delve into that side of things in Brazil, that'd be brilliant!
Eduardo: We're also both crazy about the 1950s and 60s, but now we've gone back to the 1920s, we're so happy to be there!
Mira: If it keeps moving forward from there – which I imagine it could – at some point we're going to need to transform our style for the 30s/40s, which will be an exciting challenge.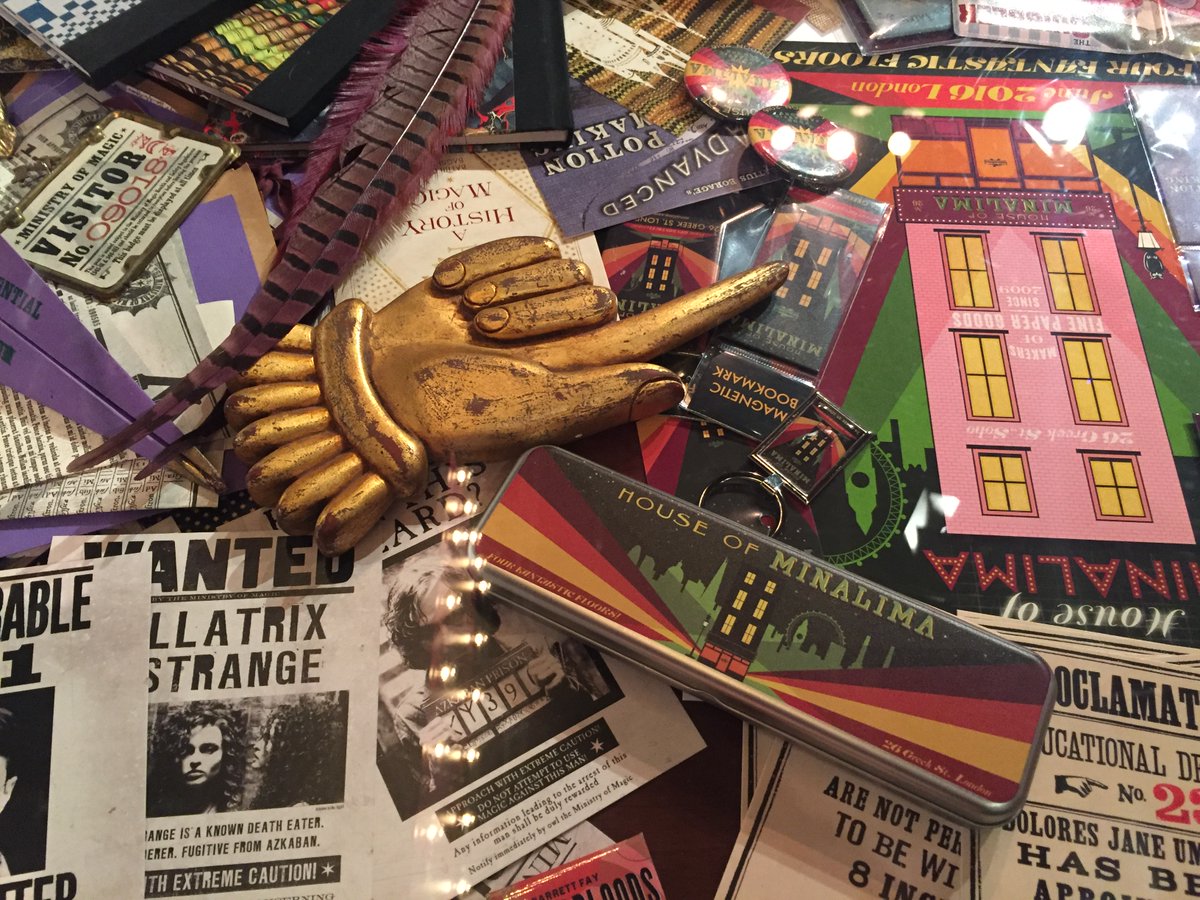 Q: Where does your process begin when you're working these films?
Mira: Sometimes it's a combination of period and place. For example, it just so happens that in the 1920s Art Nouveau was at its height in Paris, so that was key to designing that period authentically for this film. It's a combination of what was happening stylistically in that time. There's lots of elements that go into describing a story – it might be the way someone's thinking. We know Grindelwald's character, so we had to find ways of presenting that visually. It's not just a place or a date, the story is a whole chemistry.
Q: Where there ever any designing mistakes or blunders you made on Potter?
Eduardo: Well I would redesign the Pumpkin Juice. I said this once on a panel here, and there was silence. Everyone just looked at me like "What?!"
Mira: However, he got to redesign it on Fantastic Beasts – we had to design a lot more wizarding products for The Blind Pig, and that ended up being one of them – and Gigglewater!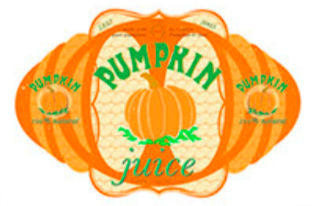 Pumpkin Juice in Harry Potter, as seen in MinaLima's 'Honeydukes Packaging' print (here)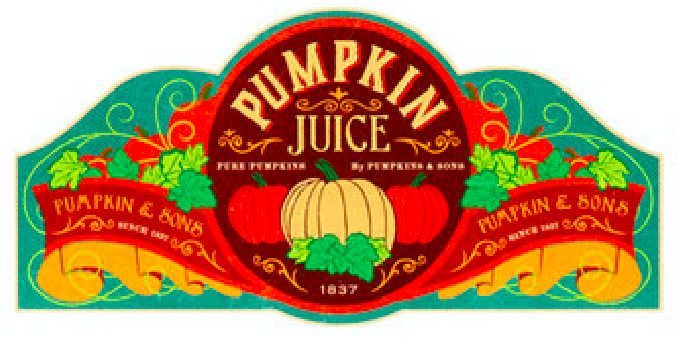 Pumpkin Juice in Fantastic Beasts, as seen in MinaLima's 'Wizarding Packaging' print (here)
Eduardo: It wasn't that I didn't like it – I just wanted to change some things.
Mira: I think you just evolve all the time as a designer, you can't help going back and thinking "Oh, why did I choose that font?!" for some things. A lot of the time we're quite happy with what we've made!
Q: What are your favourite characters? 
Eduardo: Bellatrix.  I love Helena Bonham Carter, and I just love the villains – I love Umbridge and Rita Skeeter.
Helena Bonham Carter would come into the @minalima office in full costume on set of #HarryPotter, according to Mira #LeakyCon

— The Leaky Cauldron (@leaky) September 2, 2017
Mira: I love the Weasleys – Molly and Arthur. I love their humbleness – they're so down to earth, but they're still completely barking mad!
Eduardo: I wish the duel scene with Molly and Bellatrix at the end of Deathly Hallows was a little bit longer. It's such a brilliant moment!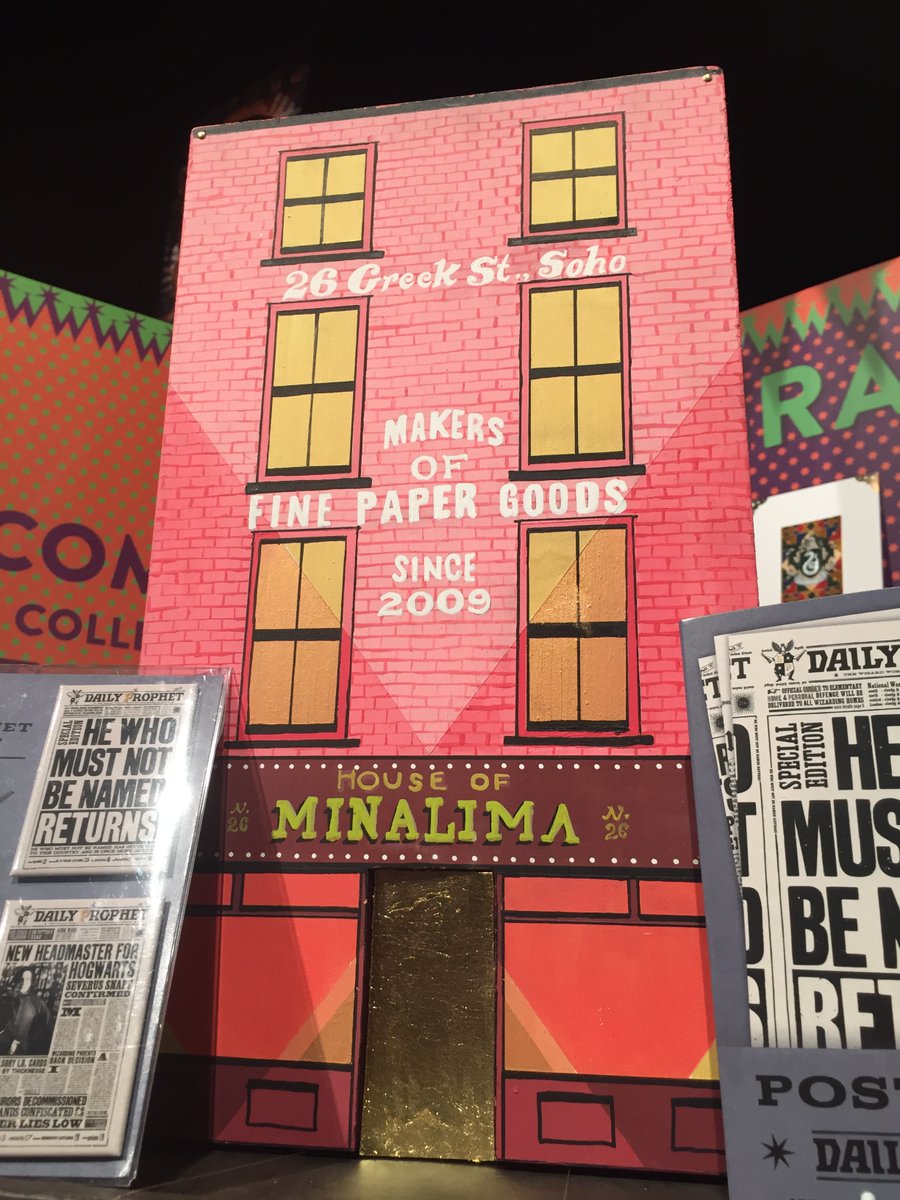 The duo also panels at the event, which involved audience members wearing masks of their face. Highlights of their panels included their explanation of the process behind creating Weasley's Wizard Wheezes (it took 6 months to create 1 and a half minutes of footage!), and their thorough explanations of designing the shop's packaging based on their understanding of the Weasley twins. An audience member also asked how the duo maintain their style as the stories change (which will be key going forward), and Mira explained that their job as graphic designers is to not have a style, and to tell a story in the most authentic way possible. They spoke more about how they moved between scripts and books on Harry Potter, and their favourite props in the movies, as well as specifics on creating handwriting for different characters, the intricacies of designing the marauder's map, and much more. Watch the full panel below:
Watch a panel with Harry Potter film series graphic designers @MinaLima LIVE from #HPCelebration. https://t.co/Pe06Cwre50

— Universal Orlando Resort (@UniversalORL) January 27, 2018
Mira and Eduardo are now back at work in London, but if you're in Soho this week and need a pick-me-up or a fun idea for Valentines Day, The House of MinaLima are hosting a Valentines celebration and half-term paper crafts! See details below:
💕INVITE💕
Surprise your wonder witch or your wicked wizard with an evening at #HouseofMinaLima on #ValentinesDay! Join us for magical music and pink drinks in our pink house on Wednesday 14th Feb 7-9pm.
Free. No booking required.
.#Valentines #ValentinesDay2018 #Valentines2018 pic.twitter.com/gf9IFCCrBS

— MinaLima (@minalima) February 11, 2018
Planning your #halfterm shenanigans?? Come to our free Paper Workshops at #HouseofMinaLima on Monday 12th, Tuesday 13th and Thursday 16 February. Running throughout the day, our paper workshops make a fun family activity. No booking required.#MinaLima #26GreekStreet #London pic.twitter.com/YB3TcqqIQc

— MinaLima (@minalima) February 10, 2018
We hope you enjoyed seeing MinaLima at A Celebration of Harry Potter if you could be there with us, and if not, be sure to catch up on the event here and here. Thanks to Mira and Eduardo for chatting to us – we can't wait to see more of your designs in Crimes of Grindelwald!