Julie Walters Hosts Classic FMs New Program 'Turning Points'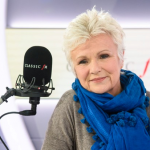 Feb 15, 2018
Classic FM announced Julie Walters as the host of its new Saturday night program, Turning Points.
Walters is beloved by Harry Potter fans for playing Molly Weasley with unmatched heart, strength and poise, though this is not the bulk of her fan base. Walters filmography is extensive and includes greats such as Billy Elliot, Calendar Girls, Mamma Mia!, Paddington, Brooklyn and the upcoming Mamma Mia: Here We Go Again! and Mary Poppins Returns.
She has credible musical experience in her own right but, more than that, Classic FM managing editor Sam Jackson told Radio Times:
"In a recent piece of audience research, Classic FM listeners chose Julie Walters as their favourite actress. I'm therefore particularly pleased to welcome her to the Classic FM family. 

"Her warmth and wit make her the perfect host for our new series and we know that she is excited, along with our listeners, to learn more about classical music."
The renowned actress and recent recipient of the Dame Commander of the British Empire endowment is a clear choice to headline this exciting new six-part series. She's both knowledgeable and popular and will undoubtedly draw a wide range of listeners to the program as they explore the fascinating history of classical music.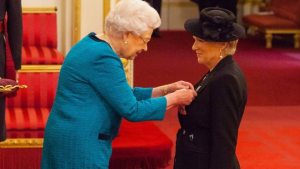 According to Radio Times, listeners will be introduced to the radical Franz Liszt, the female composer Hildegard of Bingen and Joseph Hayden, among many other critical high points in the development of the classical genre, and Walters is delighted to act as tour guide through this "journey of discovery." She said:
"I'm thrilled to be part of the Classic FM team and to present the new Turning Points series. It's going to be fascinating to uncover the stories behind the biggest moments in classical music history, so I can't wait to join all the listeners as we embark on this journey of discovery together."
Classic FM airs the debut program this Saturday, Feb. 17 at 9 p.m. Tune in to join Walters on this magical musical journey!