Happy Birthday, David Thewlis!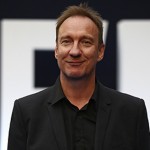 Mar 20, 2018
In honor of David Thewlis' birthday, we're inspired to fondly remember some of his recent roles while also looking forward to his upcoming projects!
David Thewlis is best known to Harry Potter fans as the personification of Professor Remus Lupin, the beloved Hogwarts professor afflicted with lycanthropy and former member of the infamous Marauders. His part in the story and subsequent film adaptations was all too brief, but he captured the hearts of fans who saw in his vulnerable portrayal a glimpse of the kind, yet conflicted, wizard.
With his gentle eyes and unpresuming demeanor, he was utterly believable in the role and made Lupin come alive to us–so much so that it did us good to see Harry receive his measured guidance and empathy.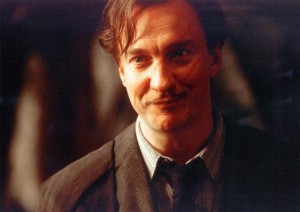 Though Thewlis' part in the Harry Potter series ended tragically, his introduction as an actor worthy of our attention drew us to seek out his other onscreen roles–and he did not disappoint!
Since Harry Potter and the Deathly Hallows Part 2 released in theaters, Thewlis has worked steadily on both the large and small screens. In 2011, he played William Cecil in Anonymous, Michael Aris in The Lady and Lyons in the well-received WWII epic from Steven Spielberg, War Horse.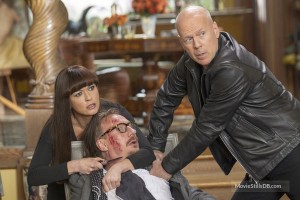 In 2013, he played against type as The Frog in Red 2, the follow-up to the hit film about a group of retired secret operatives. He also took on the role of Nick Davies in The Fifth Estate, "a dramatic thriller based on real events that reveals the quest to expose the deceptions and corruptions of power that turned an Internet upstart into the 21st century's most fiercely debated organization," as described by Imdb.com.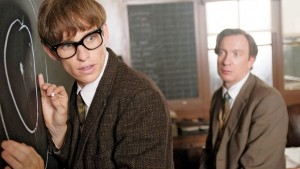 The year 2014 saw him as Sgt. Major Bradley in Queen & Country, Mickey Finn in Asylum and Dennis Sciama in The Theory of Everything, starring alongside Oscar-winner and Fantastic Beasts lead Eddie Redmayne.
In 2015, he was Duncan in Macbeth, Leslie Payne in Legend and voiced Michael Stone, a depressed motivational speaker, in the inventive stop-motion puppet animation flick Anomalisa.  Leaky reported that the Guardian named it the UKs No. 1 film for 2016. Reviewer Peter Bradshaw described it as follows:
"Anomalisa is a very funny, fascinating, even weirdly sensual film. It explores the interesting but little-discussed fascination of the faceless corporate hotel – how its anonymity is liberating and exciting."
Later that same year he starred as Kenneth Raines in Regression before being cast in one of the biggest films of 2017, Wonder Woman.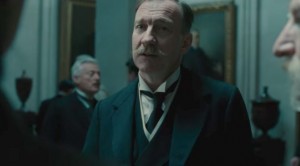 Thewlis played Sir Patrick Morgan in this WWI-era origin story. He is the understanding voice of reason as others flounder to deal with the global threats posed by Ludendorff and Dr. Maru. And since Thewlis has perfected the art of playing the calm, intelligent ally, it was a huge surprise when he was revealed to be the true villain, Ares, the god of war, and arch-enemy of Diana of Themyscira.
This set Thewlis up to take on another atypical character–or, perhaps, increasingly typical, given this decade!–a villain in the person of V.M. Varga on the third season of the hit series, Fargo. He stepped into the shoes without missing a beat, and Leaky reported that Producer Kim Todd spoke to Collider about the role, saying:
"After we cast David, [Noah] Hawley started working even more on the character. David gives you so much to work with, and Noah would keep working on the character anyway, but he would tell us and David, ok, this is a guy who is always in control of himself and everything around him. Control is his watchword."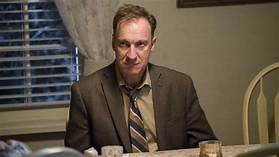 Thewlis himself even acknowledged the depths of Varga's villainy, which must have posed an interesting challenge in terms of character development, a veritable goldmine for the talented actor. He said:
"Oh absolutely totally, he's very very awful. Absolutely terrible, a terrible man, and it gets worse and worse and worse, he's got no redeemnig qualities whatsoever, as far as I can see, and he's just an enormous manipulator."
In his latest film, Thewlis plays Rodney Hallworth alongside renowned actors Rachel Weisz and Colin Firth. The Mercy tells the story of an amateur sailor named Donald Crowhurst (Firth) and his attempt to sail around the globe alone. It covers the trials he faced on the  harrowing adventure while his family waited for his return. It opened in UK theaters Feb. 9 and will release in the U.S. sometime this year.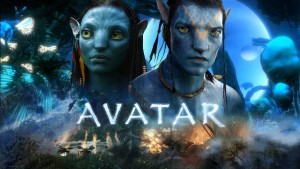 Further out, Leaky recently confirmed Thewlis has committed to a role in the upcoming Avatar sequels from James Cameron. He is slated to appear in the next film in 2020, followed by installments currently scheduled for 2021, 2024 and 2025. All that's known is that he will play one of the Na'vi inhabitants of the planet Pandora. Not much else was revealed, but considering he's signed on for four films, it's likely to be a fairly significant recurring role!
We can't wait to see what Thewlis will accomplish in the coming years as he continues to push himself with a wide variety of roles. Though he will always be Remus Lupin to us, we wish him well on this birthday and raise a glass to his ongoing success!