Weekly Round-up: David Thewlis to Star in Future 'Avatar' Movies, Alison Sudol's Antarctic Voyage & More!
Feb 09, 2018
This week we've received a few more hints at Dumbledore's character in Fantastic Beasts from series newcomer Victoria Yeates. News also broke that Chris Rankin (Percy Weasley) would be attending LeakyCon 2018 in Dallas, along with a great special guest line-up yet to be announced. A new interview with Daniel Radcliffe shared one hilarious project which hoped to involve the trio (and didn't quite fly). Amidst these updates, we released an account of the Harry Potter: A History of Magic exhibition from the perspective of a Potter expert, as well as another account of what's it's like to share the magic of Harry Potter with younger generations.
Our round-up brings updates on new projects and interviews involving Emma Thompson, Ralph Fiennes, Imelda Staunton, Jim Broadbent, Josh Herdman, David Tennant, David Thewlis and more, and honors for Gary Oldman and director / producer Chris Columbus – enjoy!
Gary Oldman Honored As Movie Master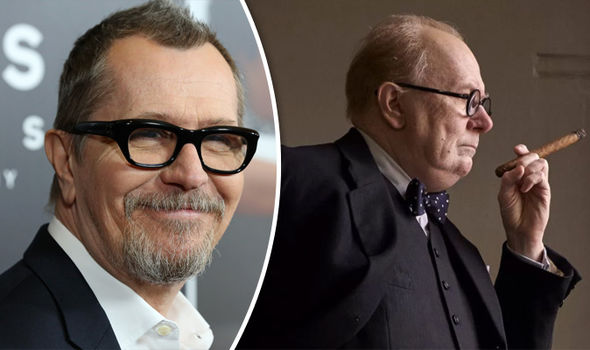 Recently honoured with the Modern Master Award at the Santa Barbara International Film Festival, Gary Oldman (Sirius Black) has been announced as one of many Oscar nominees taking part in season nine of The Hollywood Masters, hosted by The Hollywood Reporter's executive editor and Loyola Marymount University School of Film and Television:
"Our celebrated series The Hollywood Masters returns with another season of incredibly talented and prolific guests sharing their insights gained over years of navigating this often complex business. We are proud to provide our students, who are still forming their opinions and vision as artists, the unique opportunity to hear first-hand about the most creative and impactful moments that shaped these industry giants' careers." 
Season 1 of the show is currently on Netflix, and Oldman will feature in Season 2 on February 14th at 2pm at the Mayer Theater (exclusive invitation only), with recordings due to follow. Read more here.
Imelda Staunton on The Graham Norton Show
Promoting her new movie Finding Your Feet, which also stars Timothy Spall (Wormtail), Imelda Staunton (Dolores Umbridge) appeared on The Graham Norton Show, and told the story of how she once went on stage with a mouse up her sleeve!
She also admitted to having "very English" concerns about the Oscars, making herself a packed lunch incase she got peckish:
"It was a long journey so I packed sandwiches and a bag full of snacks to have in the limo. How very English of me to worry about getting hungry."
She said on Finding Your Feet (releasing March):
"It's about having a life when you are middle aged. Usually the story is with the younger people, this time it is with us and it's rich, funny and heartbreaking – things that happen at any time of life."
Watch the trailer below:
Josh Herdman Speaks Starring Role in Cagefighter
Josh Herdman (Gregory Goyle) – a jiu-jitsu black belt and MMA winner – will be using his skills in a new movie role, as he takes to cage fighting for new film, Cagefighter, by Jesse Quinones.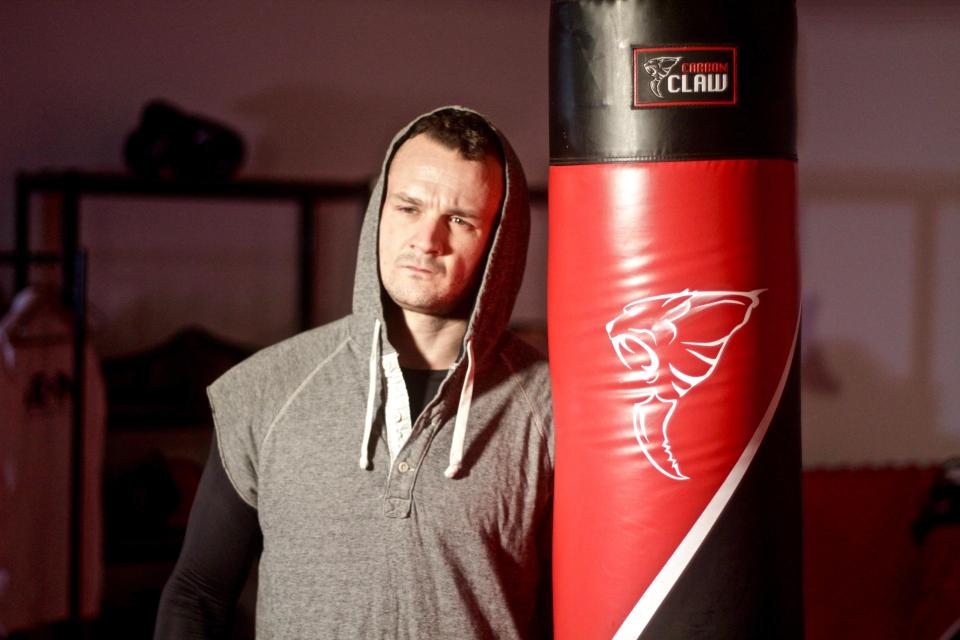 He shared his enthusiasm about the film:
"The script had me hooked instantly. The story, characters and dialogue are all on point. 
"To get the lead in a movie about one of my passions is a dream come true. It's such an interesting concept too, not just a regular fight movie, it's deeper than that, there's a totally different angle.
"It reveals some of the the darkest parts to fighting and in some places specifically to MMA, dealing with important issues. I can't wait to get stuck in.
Read more on the role here.
See David Tennant in Bad Samaritan Trailer
David Tennant (Barty Crouch Jr) will move from detective to detective in his new role portraying a terrifyingly creepy man keeping a woman captive (discovered by a burglar, played by Robert Sheehan) in new film Bad Samaritan, directed by Dean Devlin. The film releases March 30th, and has just released a new trailer, which you can see below. Read more here!
Toby Jones In Jurassic World: Fallen Kingdom Trailer
The second Jurassic World instalment just released a new trailer, briefly featuring Toby Jones (voice of Dobby). Think Fantastic Beasts, but with dinosaurs wrecking havoc instead.
The film is due to hit theaters on June 22nd in the UK. Watch the new trailer below!
Potter Alumni Movies Win at Evening Standard British Film Awards
The Evening Standard British Film Awards took place this week, and a number of Potter actors were honored at the event.
Ian Hart's God's Own Country won several awards, including the Everyman Award for Best Film. Jim Broadbent handed the award to Hart's costar, Gemma Jones, as she took the title of Best Supporting Actress at the ceremony.
Paddington 2 (produced by David Heyman and starring Potter actors Broadbent, Staunton Julie Walters and Brendan Gleeson) won the Peter Sellers Award for Comedy at the event, and Gary Williamson won the Technical Achievement award for bringing the beloved bear to life.
Read more here – congratulations to all winners!
Emma Thompson and Ralph Fiennes Join Voyage of Doctor Dolittle
Universal have announced key actors joining Robert Downey Jr as the lead of The Voyage of Doctor Dolittle, and a couple more Potter alumni made the initial list!
Emma Thompson and Ralph Fiennes will voice talking animals in the movie, which is an adaptation of Hugh Lofting's 1920's children's book series, telling the story of a vet who can talk to animals. Harry Potter's Jim Broadbent was also previously listed as a featured actor in the movie, which will release on April 12th, 2019.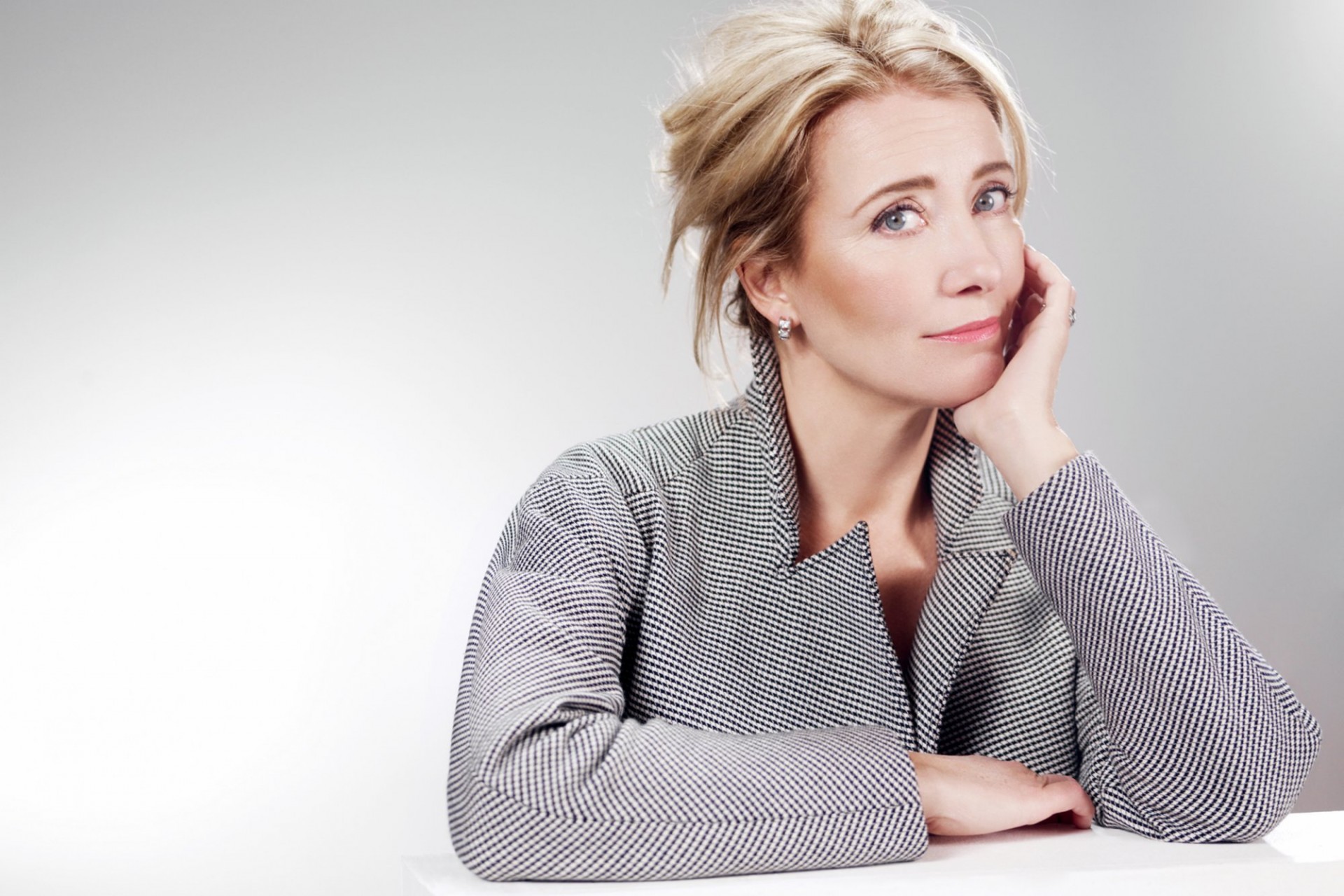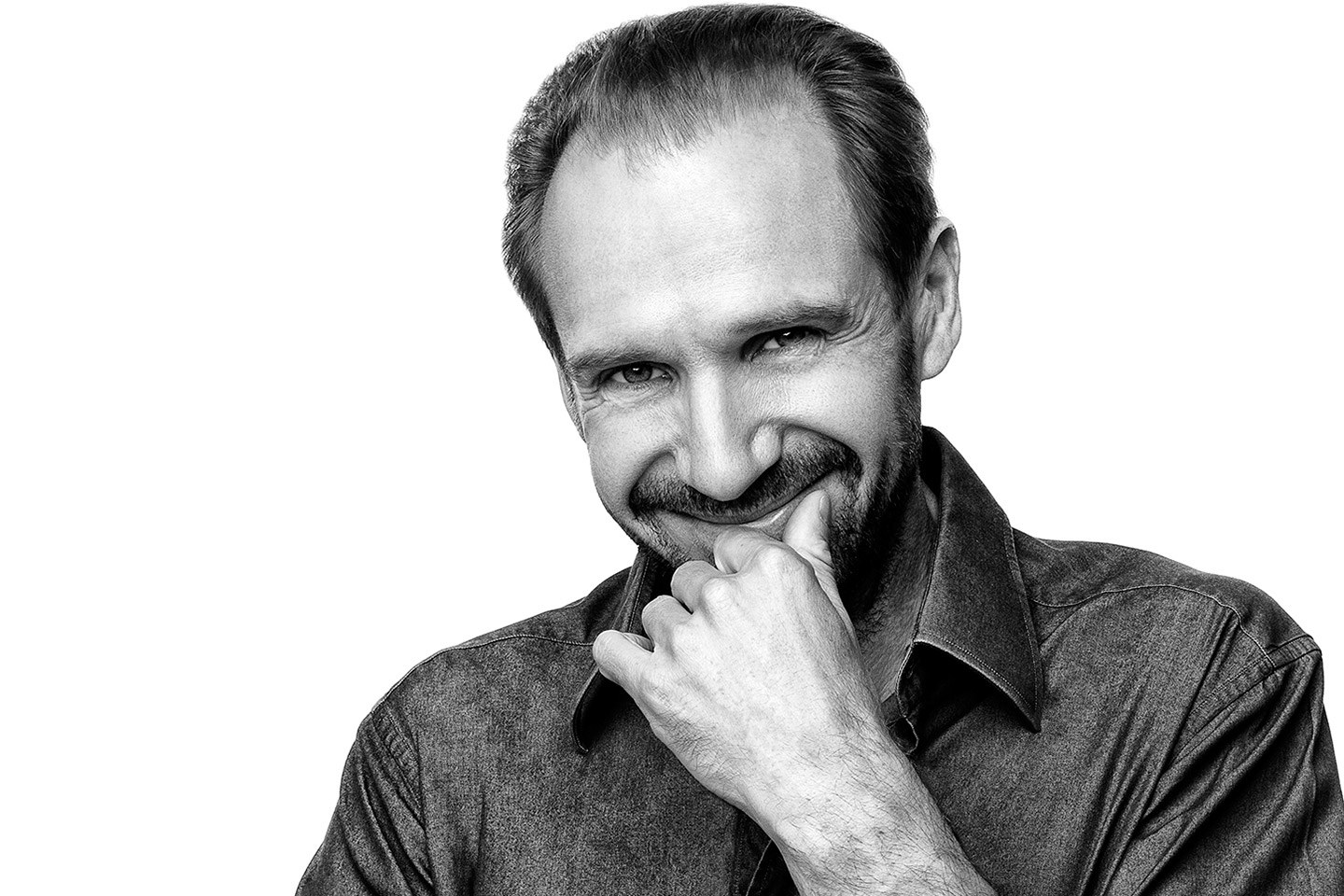 A new comedy, Late Night, will also star Potter's Emma Thompson alongside Mindy Kaling (who will also write the show), and will begin shooting in April:
"Thompson plays a late-night talk show host at risk of losing her long-running show right when she hires her first female writer (Kaling) who revitalizes the show and her life."
Read more about the show here.
David Thewlis Confirms Role In Upcoming Avatar Sequels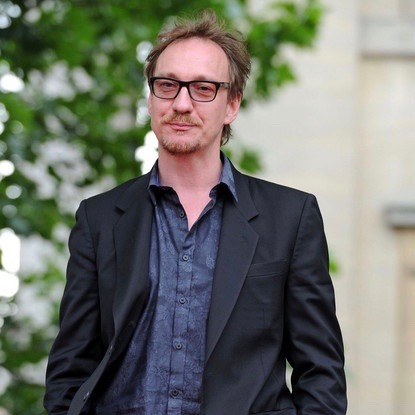 David Thewlis (Professor Lupin) recently joined James Cameron's anticipated sequels to Avatar, and has confirmed that he will feature in all future movies.
He'll be playing one of the blue Na'vi aliens on the planet of Pandora. Secrecy has, however, prevented him from reading all of the scripts, so exactly what role he'll play (we're assuming it's pretty major if it's a recurring role!), we'll have to wait to find out!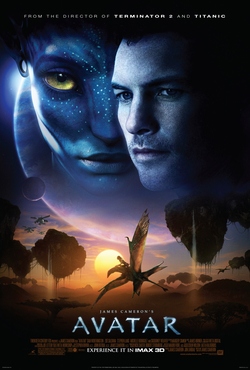 The first new movie will be released in 2020, followed by future instalments planned for 20121, 2024 and 2025.  Read more here.
Chris Columbus and Eleanor Columbus to be Honored at NYU Tisch School of the Arts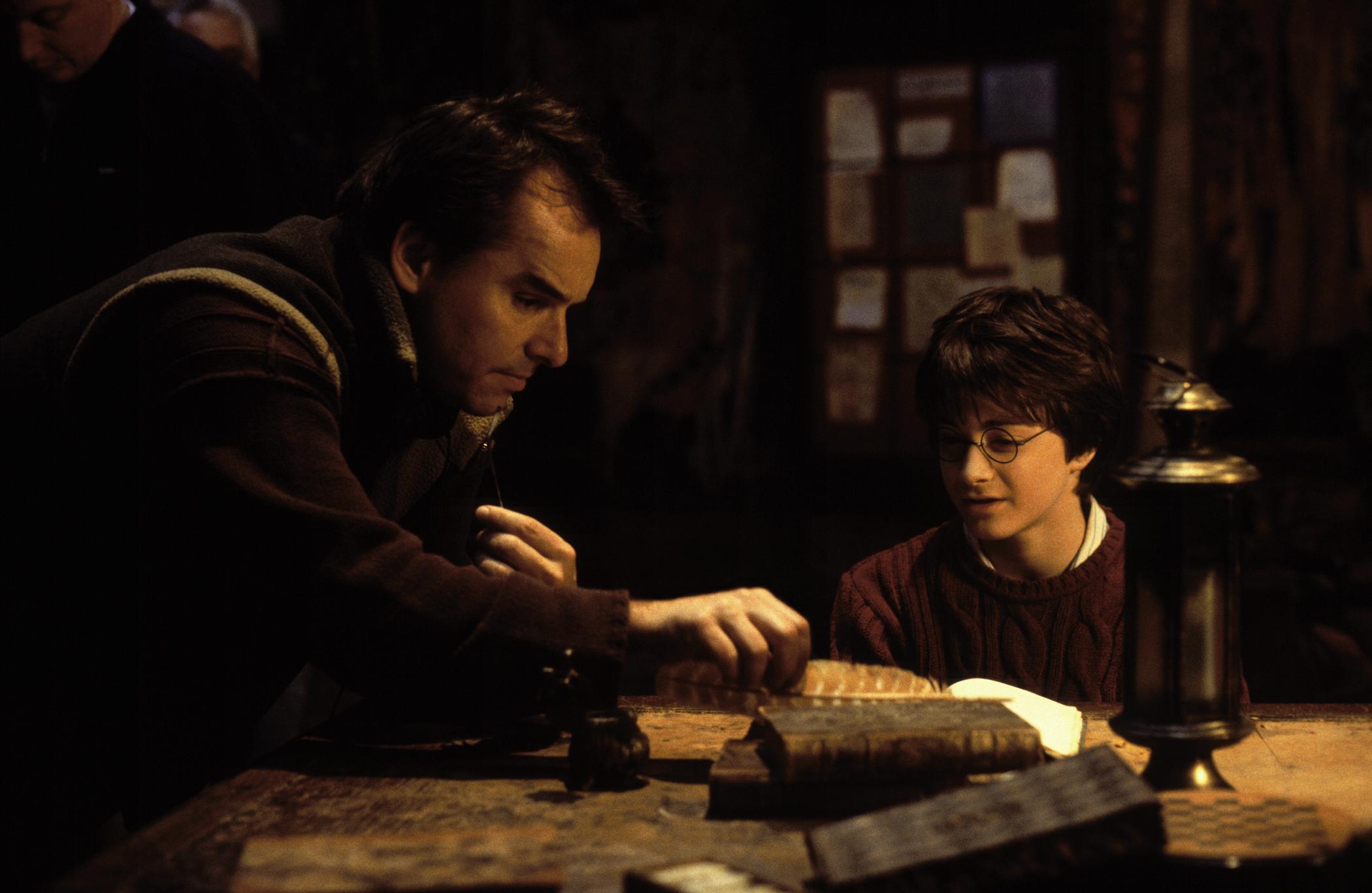 Announcing plans to honor alumni Chris Columbus (director of the first two Potter films and producer on Chamber of Secrets and Prisoner of Azkaban) and daughter Eleanor Columbus (who co-launched Maiden Voyage Pictures with her father) at their 2018 gala event (held in April 2018), NYU Tish School of the Arts commented on the contributions of both filmmakers to the arts:
"Chris and Eleanor Columbus represent a unique father-daughter partnership, both influenced by their time at the Tisch School of the Arts, and now influencing one another as they create, promote, and support fresh and exciting work," said Allyson Green, Dean, NYU Tisch School of the Arts. "This is the first time we've honored a father-daughter duo at the Tisch Gala, and we are thrilled. Together, Chris and Eleanor understand the importance of supporting and celebrating the next generation of storytellers, both through Maiden Voyage Pictures and also through their support of scholarships and production awards at Tisch."
Read more about their achievements here. Emma Watson also recently shared an old photo of her and Eleanor, which commended the duo on funding independent films.
Alison Sudol Heads to the Antarctic
Fantastic Beasts star Alison Sudol has officially set off on her research voyage to the Antarctic with Greenpeace, aiming to spread awareness of the environmental changes happening on and around the continent, threatening vital ecosystems and the dynamics of earth systems – we can't wait to see what she learns!
That's all for this week! Catch up with last week's news here.