Dan Fogler Talks 'Fantastic Beasts', 'Brooklyn Gladiator' & LeakyCon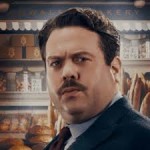 Mar 22, 2018
Dan Fogler is not only starring in the Fantastic Beasts series as Jacob Kowalski, he's also leading his own podcast "DAN FOGLER'S 4D EXPERIENCE' and bringing his Kickstarter-backed graphic novel into existence for the masses to enjoy – he's a busy man!
Described as"the sci-fi lovechild of Orwell, Huxley, and stoner conspiracy theories, knitted together by the mad and ingenious mind of Dan Fogler.", Volume 0 of Brooklyn Gladiator will be published by Chapterhouse Comics in April, after stories Dan Fogler's told about carrying boxes of his comic to Comic-Con to sell, only to discover he was about to star in the world's biggest series. Speaking to some of the leading comic websites, he discussed the series, as well as his work on Fantastic Beasts, and even his visit to LeakyCon in Dublin last year!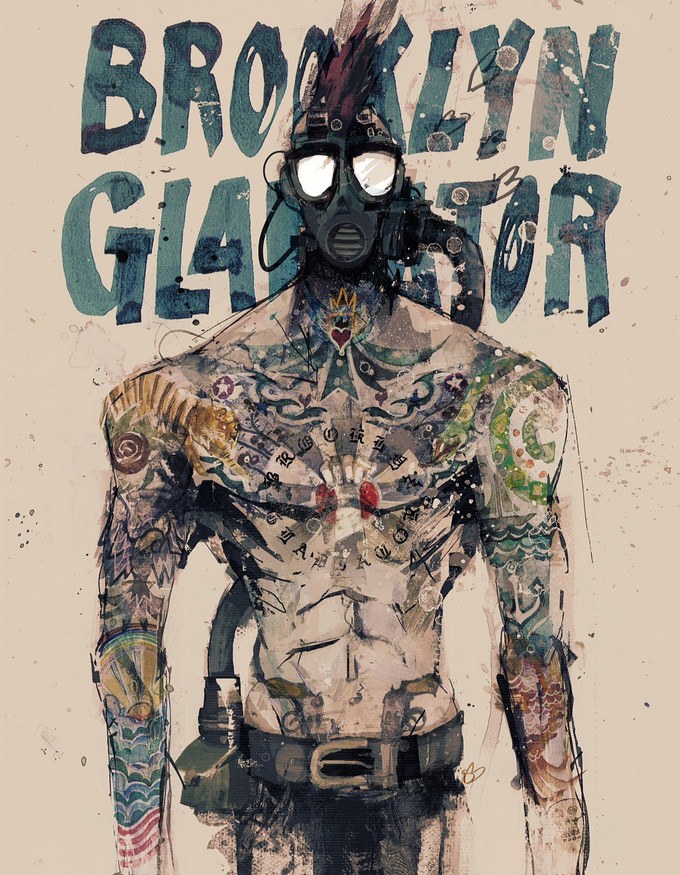 Speaking to The Geekiary, Fogler said that the protagonist of the story, John Miller, goes through a spiritual journey, which introduces readers to a 'male-dominated' and 'World War 3' world. Fogler speaks about the spiritual influences in this psychic-cyberpunk story, and the imbalance of masculine and feminine energies:
"Once he gets out of America, it's World War 3 out there. Outside of the walls where there is no dampening, psychics are blossoming everywhere. His abilities grow while he's outside. Then when he gets to Canada his abilities get out of control, and he meets new teachers. In this world, most of the most powerful psychics are women."
"I'm trying to go along with this certain phenomenon that I was researching while I did Don Peyote. The Yin and Yang energy – they say it's like a wheel. We've been in the Yang energy for years, but the wheel is turning and we're moving into the sacred feminine energy.
"I want all the readers to understand that there is a real evolution in [John Miller] that's going on, and it has very much to do with the fact that we're moving into this energy in the real world. And the book will reflect that. I'm turning it into science fiction, but we're living in science fiction."
In another interview with Bleeding Cool, Fogler speaks about outside sic-fi/dystopia influences on this story:
 "I think about Akira — Akira is a big influence because in Brooklyn Gladiator, similar to Akira, you start to see all these blossoming psychics, and that's definitely what's going on with the hero of John Miller [main protagonist of Brooklyn Gladiator]. He's starting to hone all these psychic abilities and astral projection abilities, and he uses them to become what's kind of a modern Robin Hood. And, of course, he wants to get the hell out of New York, because he has this feeling that, outside of the walls of America, things are not as they seem — and he's right. It kind of harkens to Matrix; Neo, he's got that stink in his mind that things aren't quite what they seem. So, there's that. And it's a hero's journey, so it's similar to Star Wars in that sense. And, so yeah, I took all my favorite stuff and put it in there, you know? [Laughs]"
https://t.co/e1ahJReMnA #brooklynGladiator April 11

— Dan Fogler (@mrdanfogler) March 13, 2018
Sharing his childhood love of comics, and his inspirations in the comic book world, Dan also spoke about the power of comics, and the deeper implications of his work. Bleeding Cool's Head Comic Reviewer, Joshua Davison, also asked about the lack of women in the series, and Fogler developed on the answer he gave The Geekiary, and later goes on to speak about women and the place of politics and conspiracies in his work. Read the full interview with Bleeding Cool here.
Comics Beat included an exclusive preview of Simon Bisley's art from Volume One, and spoke to Dan about the relevance of his work in the modern age:
" It's freaky, because there was a moment where everything kind of switched into living the sci-fi movie. I started writing the book years ago. The idea was germinating since 9-11 for me. I was here in New York. I witnessed that. It was shockin and I went down many rabbit holes trying to figure out what the **** went on that day. That's where this character John Miller was created, where I thought, what if we had a universe where all conspiracy theories were true, and there was this oppressive regime? All the rights are being taken away."
He also revealed that he's hoping to put out a volume of the comic every year, and says the story "has blossomed into [his] Star Wars":
"It's got prequels, it's got side-quels, it's got sequels, so I've written a bunch of stuff off of it that I'm even more excited about than Brooklyn Gladiator. Brooklyn Gladiator is my baby. I'm planning on doing more with Moon Lake. And I'm writing plays, and plenty of stuff."
He also spoke about LeakyCon in Dublin (our coverage of his panel here), and being welcomed into the Wizarding World fan community:
"It's lovely. Especially the Harry Potter fandom. That Wizarding World fandom is really lovely. It's different because there aren't a lot of masks in that franchise. You see a lot of their smiling faces. In Stars Wars, you can't see everyone's face. Before the first Fantastic Beasts even came out, the fans were just so lovely. Like, we know you're gonna be wonderful. Welcome to the family. I thought, this is great. It's very sweet and because I play a baker, people give me muffins and cookies all the time."
As well as his work on comics, Fogler has also been hosting his own podcast, which thus far has starred Alison Sudol (Queenie Goldstein), Eddie Redmayne (Newt Scamander), and Colleen Atwood (Oscar-winning Costume Designer on Fantastic Beasts), and his latest episode features Fae Hammond, who leads make-up and hair on the Fantastic Beasts series (parental advisory recommended when listening to the podcast):
Dan's style is just as hilarious and laid back as you would hope, and he begins his interview with Fae (who lives in Tuscany, much to the amazement of Dan) by telling her he wants her to move into a career in children's books. Fae speaks about her career thus far, and Dan comments on what an intimate job hair and make-up on a film is:
"Thank God you're a lovely person and we get along and we have fun – there were times on that first movie that I was a grumpy b******-"
"And that's when I used to leave you. Remember? I used to say 'I am leaving you with my young assistant, Sally.'" Fae interjects, laughing.
"I was stressed on that first one." He clarifies.
Dan adds that Fae's plans to 'move on' make him sad, but Fae explains the time she's spent on films, and her plans for the future:
"Having done 39 years as a make-up artist and make-up and hair designer for 29 of those, I just feel that there's other things to do. I don't want to be old and grumpy on the make-up trailer! Your life – as you know, Dan – goes on hold a bit when you're making a film. That's fine, but I've done it a lot of times now, and you get to a certain age and think 'My God, my life's just passing by', and I just want to see what else there is to do. I'm busy building this studio here in Tuscany, I've always wanted to screen-print fabric and use natural dyes – it's a very artistic thing. Sometimes I'm very frustrated by my job because I'm not allowed to do exactly what I want. You have to follow others and do certain things and fit in. I quite like the idea now of just doing my own thing, but never say never, that's what I'm saying at the moment!"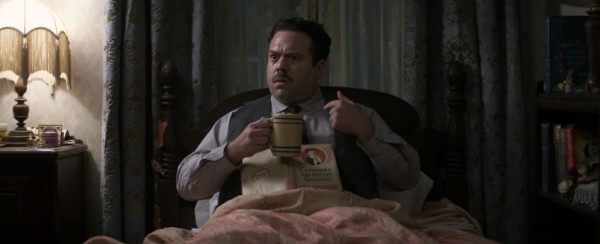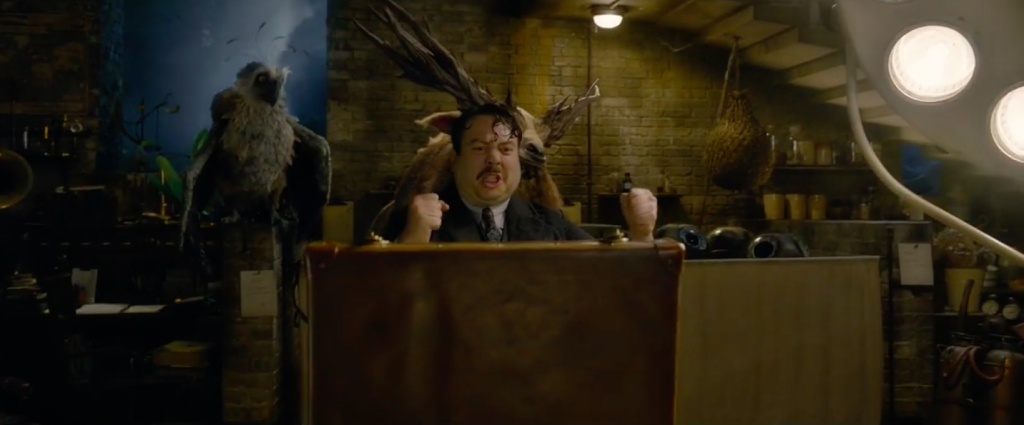 Dan also spoke about Fae's design for Jacob Kowalski on Fantastic Beasts and Where to Find Them, and his hopes that he wouldn't have to have a moustache:
"We took photos with all these different moustache shapes and beard shapes, and you gave it to David Yates on a board, and I remember putting my elbow down on the one with the moustache, and just leaning on it and being like, 'David! What do you think?' and he's like 'Well, I sort of like the one just directly under your elbow' [laughs]"
"Here's the thing about the new moustache, it's elegant and delicious and wonderful, because I have you and a wonderful pit team of people that come in and make the moustache look wonderful."
"You carefully look after it now, Dan." Says Fae, "I've nurtured you, and you're very good with it!"
Listen to the podcast below, and see Dan in the latest trailer for Fantastic Beasts: The Crimes of Grindelwald here!