Tom Burke on 'CB Strike' as it Comes to the US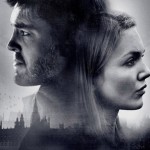 Jun 02, 2018
US fans of the Cormoran Strike series were finally able to see J.K. Rowling's detective novels brought to life on the small screen last night (June 1) on Cinemax. The seven episode TV adaptation of the three book series Rowling penned under the pseudonym Robert Galbraith, stars British actor Tom Burke as the series protagonist private detective Cormoran Strike with Holliday Grainger as his assistant and sleuth-in-the-making, Robin Ellacott.
To mark the stateside premiere, Cinemax recently released a behind the scenes look at the series including interviews with the two stars and remarks from J.K. Rowling herself. In addition, Burke spent some time with Collider recently to discuss auditioning for the part, working with Holliday Grainger, getting advice from the author and the possibility of continuing in the role.
Case #1: The Cuckoo's Calling.#CBStrike premieres tonight at 10PM. pic.twitter.com/h1V3jWXrVv

— Cinemax (@Cinemax) June 1, 2018
When asked about the audition process for the part, Burke indicated that it was a lengthy undertaking that allowed him time to become invested in the character before he actually won the role,
"There wasn't really a script yet, so I didn't wait for the books to come in the post. I bought one, there and then, and started reading that night. I immediately got so into it.[…]I'd speed-read the first two books. And then, when I was maybe halfway into reading the second book again, I was like, "I don't know if I want to keep reading because I'm feeling so attached to this. If I find I don't get it, I don't want to be in a real slump about it." I could feel that I was really getting excited about it. I did feel that attachment, so I was trying to temper that with not having too many expectations."
After getting the part, Burke sat for a read-through with J.K. Rowling. When asked if there was anything in particular she shared that helped him prepare for the character, who happens to be a war veteran and amputee, he replied,
"She said that he never has a moment of self-pity, which was helpful because there were so many times where he was simply struggling against one thing or another, in regards to the leg. It was very important to mark those moments, but also mark them in the right way. That was a very important piece of information to have in one's head."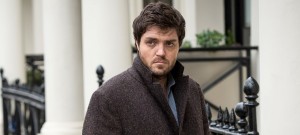 Burke said this about working with Grainger to bring the relationship between Strike and Robin, who Rowling calls "the most purely loveable character she's ever written," to the screen,
"It was a dream come true. You always hope you'll be working opposite somebody who's of a similar ratio of focus because it's long days and you don't want to get snappy with anybody. She's an incredibly focused and good-humored person, and you don't always get both together. I felt incredibly lucky."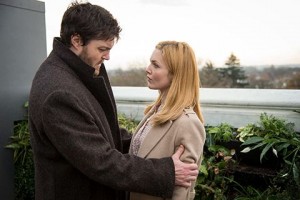 Last month Leaky covered Rowling's announcement via Twitter that the long-awaited fourth book in the series, Lethal White, was finally complete and would be released later this year. In the Collider interview, Burke was asked how he felt about continuing in the role and if he was privy to any scoop on the new book to which he responded,
"I don't know anything, really, but I would love to do more. I have absolutely no issue with being identified or defined by my work in this, as far as my screen identity goes. There's so much depth to him, and to Robin, so that would make me very, very, very happy."
As soon as the release date for Lethal White is announced, we'll pass the news along. In the meantime CB Strike will air on Cinemax Friday evenings at 10PM ET beginning June 1. Will you be watching?
The full article from Collider can be found here.