Strike Producer on Finding Chemistry and Planning for Lethal White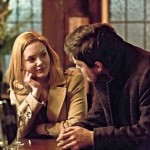 Jun 10, 2018
CB Strike finally made its way to US audiences when the first episode of The Cuckoo's Calling aired on Cinemax last week. The seven installments originally broadcast in the UK on BBC One cover the first three books of J.K. Rowling's Strike Series, the mystery novels penned under pseudonym Robert Galbraith starring Tom Burke as private detective Cormoran Strike and Holliday Grainger as his protégé Robin Ellacott.
As the series was unveiling for US fans, producer Ruth Kenley-Letts, Head of Drama at Bronte Film and Television spoke with Collider on her connection with J.K. Rowling, filming of the first seven installments consecutively, what the future may hold for Robin and Strike, and getting ready for Lethal White.
Coming from her background as a producer in the UK, Kenley-Letts explained that she was unfamiliar with US audiences, and a little anxious about how the series would be received. She also shared the story of how she began working with J.K. Rowling, which may be particularly interesting to fans who are unaware that the author is not only a film producer with the Fantastic Beasts series but has her hand in the television industry as well,
"When J.K. Rowling and her agent, Neil Blair, were approached by the BBC to produce The Casual Vacancy, which was her first adult book, and adapt it to TV, Jo and Neil decided to set up their own production company because it would allow Jo to have a bit more control over her work, so they set up Bronte. And the BBC introduced me to Jo and Neil to help produce that drama, which is how I got involved with them, in the first instance. So, I came on to produce The Casual Vacancy as a freelance producer, which worked out well. Whilst we were making The Casual Vacancy, the Robert Galbraith books had just come out and the BBC knew that they wanted to do them, so Jo and Neil asked me if I'd like to stay on as a permanent member of staff, in order to oversee the transition of the Galbraith novels into a TV series."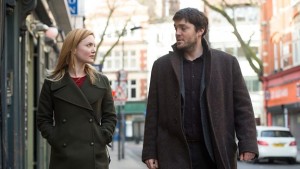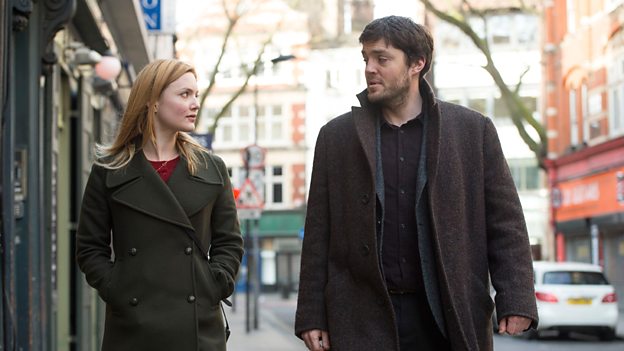 Production on the series began in the fall of 2016 and wrapped up early the following year. When asked why the episodes for all three books were filmed back to back Kenley-Letts explained,
"I knew from experience on other shows that it's very hard to bring your lead actors back once you lose them. It can take another year to find a moment where they're both free to resume filming. The more successful an actor, the less likely it is that you're going to be able to get two people free, at the same time. So, it really was a common sense thing to do, to do all three, back to back. The BBC, who were the first people involved in commissioning it, didn't have to show it back to back, but at least we'd have them on the shelf and the job would be done, without being powerless over when we could shoot that third book because of actor availability. That's why we decided to go for all three, in one go."
Collider then asked about the future of the series and whether it would be challenging to bring the cast back together for a TV adaptation of the fourth book, Lethal White, which Rowling revealed was finally complete earlier this spring. Though Strike fans have been anxiously awaiting the release date of Lethal White, it sounds like Kenley-Letts may be one of the few who is privy to the details and is planning accordingly,
I'm not concerned about that because we know when that fourth book is coming out and we can pre-plan, and Tom Burke and Holliday Grainger really enjoyed working on the first three books. They made a great coupling, and they're lovely people who are very committed to the characters. My theory as a producer is that, if you make it work the first time around and everyone has a good time, it's much easier to persuade people to come back, and we did all have a good time. We really enjoyed working with each other, and I know that Tom and Holliday both really loved playing Strike and Robin.[…]I think all of us are really excited about getting back together again, in the future, for the fourth book."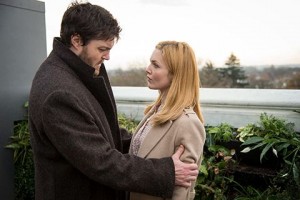 Fans of the Galbraith novels can't help but hope that Cormoran and Robin will end up together, but so far there have just been hints in that direction, so the producer's response to whether or not she's read book four will be of particular interest to those wishing these partners-in-crime get a happy ending,
"I can't say. I'm sorry. But just as a reader of the books, it seems fairly clearly to me that what Jo has written, as Robert Galbraith, is a love story between two characters. She's clearly a master of spinning stories, and spinning them out into the right length, and her intention has always been to write a handful of these stories. As long as she feels that that relationship is alive, exciting, and fresh, I think she'll continue. I think there will be a number of books. She's been quoted as saying that she's got 7 to 9 Strike books that she can imagine writing. Whether it will end up being five, six or nine, I don't know, but I would put money on a bet that she will make us all wait for quite a few books before that relationship between the two of them is resolved."
At the same time, Kenley-Letts expressed some apprehension over a romantic relationship between the two characters,
"This job is really important to Robin and her character development, in terms of her past and what happened to her at university. She's finally doing something that she loves doing. She's found her vocation and what she's meant to be doing. So, I don't really want them to end up together because that would ruin everything, wouldn't it? You can't mix work with pleasure. We all know that that's a really bad idea. So, I'm sure Jo will really enjoy spinning those plays."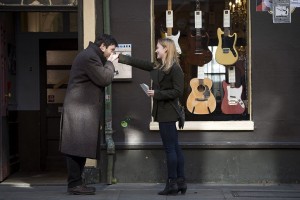 Those who have watched the show in the UK have commented on the obvious on-screen chemistry between Burke and Grainger. Kenley-Letts had this to say about the relief she felt on the topic when the reviews were revealed,
"You can cast brilliantly and you can get it right, but the one thing that none of us can do is guess whether there's going to be any chemistry there. You just can't. I've been doing this stuff for a long time, and that's just not something that you can predict. You often put actors together, thinking they're going to love each other and it's going to be brilliant, and then there's just nothing there. I think we all felt, pretty quickly, that the chemistry was great between them. There was a sigh of relief that it was working."
It doesn't appear that fans will need to wait much longer to find out when book four will finally be available and we can see how the relationship between it's two protagonists plays out. Until then, you can catch CB Strike when it airs on Cinemax Fridays at 10pm ET. Will you be watching?