MinaLima to Release 'The Secret Garden' Deluxe Illustrated Edition Next Week!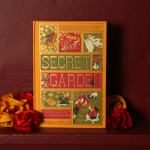 Jun 28, 2018
Next in Harry Potter and Fantastic Beasts graphic design duo MinaLima's deluxe illustrated classics series is The Secret Garden, which will publish July 1st!
This enchanting classic originated in 1911, and remains a popular children's novel – did you know 
Harry Potter 
and 
Fantastic Beasts 
producer Davd Heyman, and 
Cursed Child 
playwright Jack Thorne are currently working on an adaptation,
starring
Harry Potter
's Dame Julie Walters (Molly Weasley)? Read more
here
.
Available from July 5th exclusively through London's House of MinaLima (just round the corner from
Cursed Child
's Palace Theatre) and
MinaLima.com
, MinaLima illustrate a new unabridged edition of Mary Lennox's friendships, hardships and adventures in the secret garden, brought to life by the iconic design duo!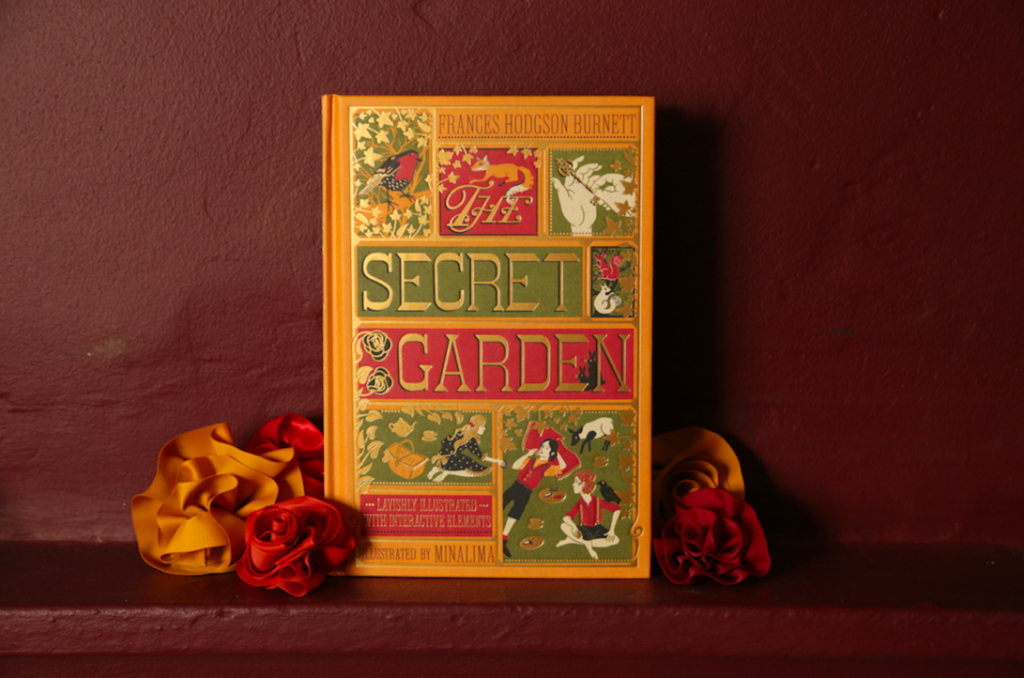 As with all of their deluxe classics, the cover will be gold foiled, and vivid artworks will be complemented by nine playful interactive features within the book, making this perfect for readers of all ages, collectors, design fanatics and families. Interactive elements include: a hand drawn map of the garden, Mary's beautiful wardrobe, foldout letters to discover, a rotating dial of seasonal plants and more.
A summary of the story is as follows:
""One of th' gardens is locked up. No one has been in it for ten years."
When orphaned Mary Lennox comes to live at her uncle's great house on the Yorkshire Moors, she finds it full of mysterious secrets. There are nearly one hundred rooms, most of which are locked, and the house is filled with creepy old portraits and suits of armour. Mary rarely sees her uncle, and perhaps most unsettling of all is that at night she hears the sound of someone crying down one of the long corridors. The gardens surrounding the odd property are Mary's escape and she explores every inch of them – all except for the mysterious walled-in, locked garden. Then one day, Mary discovers a key. Could it open the door to the garden?"
MinaLima will also celebrate the release with 17 limited edition numbered, embossed and signature-stamped art prints (250 copies of each will be made) featuring original illustrations from the book, and an immersive narrative gallery within House of MinaLima. This whimsical exhibit will showcase the book artwork as limited edition prints from all five publications in the series: Peter Pan, The Jungle Book, The Beauty and The Beast, The Little Mermaid and Other Fairytales, and The Secret Garden.
Can't wait to get your hands on this new adventure illustrated by MinaLima? Head to MinaLima's official website
here
to pre-order your signed copy!