Weekly Round-up: Rupert Grint Promotes 'Snatch' Season 2, Julie Walters Joins 'The Secret Garden' & More!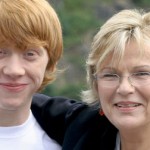 Apr 29, 2018
It's been another busy week in the Potterverse! We interviewed stars at the New York  premiere of Cursed Child, and heard from J.K. Rowling on her hopes for the play (see more interviews with the golden trio here). After speaking to Fantastic Beasts star Jessica Williams at the premiere, her role in the film was revealed via Jo Rowling's Twitter. CinemaCon this week also saw the release of brand new footage from Crimes of Grindelwald, which we summarised here.
Along with the news that Harry Potter had topped the Great American Read list, we also celebrated World Book Day  with our favourite series, and reported that Scholastic would also be publishing an illustrated edition of Tales of Beedle the Bard. A new Fantastic Beasts LEGO piece was revealed by J.K. Rowling,  and mobile game Harry Potter: Hogwarts Mystery made its grand debut.
We shared a new series starring Tom Felton and Natalia Tena, and the exciting news that J.K. Rowling's fourth instalment in the Cormoran Strike series, Lethal White, will release this year.
Finally, with heavy hearts we reported on the death of Verne Troyer, who will be forever remembered for his role in various films, including the first Harry Potter film for portraying Griphook!
This week's round-up brings news from all corners of the wizarding world, so keep reading for trailers, new projects from the cast and crew of Harry Potter and Fantastic Beasts, campaigns and gala speeches, and more!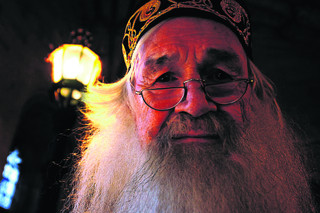 Firstly, we're saddened to report on the death of Harry Robinson, who starred as Dumbledore's body double and appeared in all except the first Harry Potter film (his portraits also appeared in Philosopher's Stone). Read memories from his loved ones here, and join us in raising our wands to the late actor.
Evanna Lynch Joins PETA to Promote Cruelty-Free Cosmetics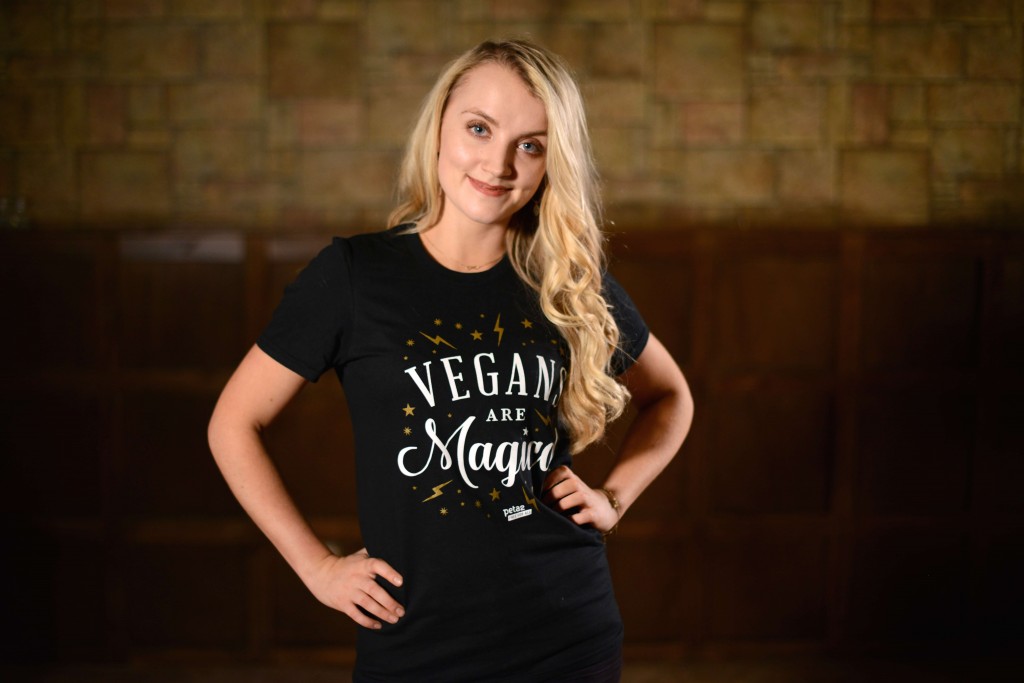 In a recent peta2 campaign, Harry Potter's Evanna Lynch (Luna Lovegood) underwent some pretty horrific tests at the hands of an "experimenter", to raise awareness of the same experiments used on animals to test cosmetics.
She says on the tests during the makeup tutorial with a twist:
"If you're not OK with putting animals through these tests, then maybe you should only be buying cosmetics that are truly cruelty-free."
Watch the video below (WARNING: graphic content), and be sure to listen to the latest episode of The Chickpeeps – a vegan podcast hosted by Evanna, Harry Potter's Robbie Jarvis, The Protego Foundation's Tylor Starr, and ocean activist and crystal expert Momo Hill – here!
Bonnie Wright Speaks at Greenpeace Gala
After joining Greenpeace on board the Arctic Sunrise and campaigning against plastics and plastic pollution, Bonnie Wright (Harry Potter's Ginny Weasley) spoke this week at the charity's backstage gala event in California, raising funds for their environmental work. See Wright's post about the evening below:
Dame Julie Walters Joins The Secret Garden  Adaptation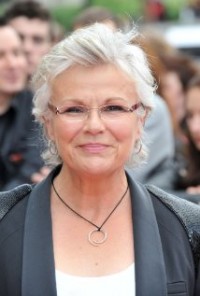 Leaky previously reported that Harry Potter producer David Heyman's Heyday Films (Paddington) would be producing an adaptation of children's classic The Secret Garden, with Cursed Child writer Jack Thorne at its helm. As shooting begins, Julie Walters (Harry Potter's Molly Weasley) and Colin Firth have joined the cast, alongside "a remarkable new trio of young actors", says Heyman.
He said on the new additions:
"I'm delighted to be working again with StudioCanal on The Secret Garden, brought so vividly to life by writer Jack Thorne. I'm excited that our director, Marc Munden, will be bringing his distinct imaginative vision to this enduring childhood story. And I could not be more thrilled that Colin Firth and Julie Walters have joined the journey"
Read more here. MinaLima will also soon be releasing their own illustrated edition of The Secret Garden – find out more here.
Rupert Grint Announces Snatch Season 2
Rupert Grint (Harry Potter's Ron Weasley) released a video from the set of Snatch Season 2 in Costa Del Sol, Spain, to announce that the second season of the show (which he both executive produces and stars in) will debut in September. Take a look at a first-look clip below: 
Adrian Rawlins and Lee Ingleby in ITV Crime Drama Innocent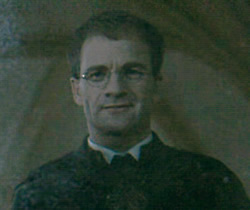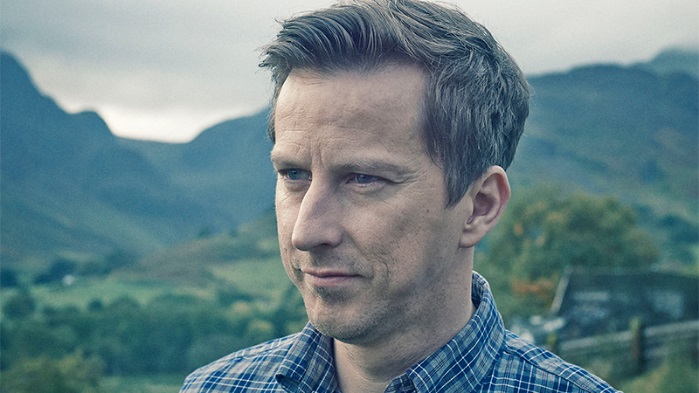 Adrain Rawlins (James Potter) recently celebrated the wrap of his directorial debut, The Night Season, at the East Riding Theatre, and is soon to feature in a new ITV crimes drama this May alongside another Harry Potter actor, Lee Ingleby (Stan Shunpike). The series is described as  "a contemporary relationship drama with a thriller pulse".
RadioTimes summarises the plot as follows:
"Innocent focuses on the character of David Collins, played by Line of Duty actor Lee Ingleby, who was convicted of the murder of his wife Tara despite protesting his innocence. David is hated by his Tara's family and friends and his two children are now being raised by his wife's sister Alice, played by Hemione Norris of Cold Feet fame, and her husband Rob, Harry Potter actor Adrian Rawlins."
Watch a trailer below:
** Updated: Thanks for the tip, Moglet MacMillan!
Chris Rankin in Big Finish Production's Torchwood: Believe
Chris Rankin took to Instagram to announce his latest role in Big Finish Production's special release third season, Torchwood: Believe. The season is summarised as follows:
"The Church of the Outsiders believe that mankind is about to evolve, to reach out into the stars. Owen Harper believes that Torchwood has to do whatever it takes to stop them."
Torchwood: Believe is available exclusively at a special price of £20 (download) or £23 (CD) on the Big Finish website until June 30th, after which it'll go on sale to the general public. Click here to listen! Harry Potter's Sean Biggerstaff also recently featured in Big Finish's Doctor Who series, read more in our interview here.
Ralph Fiennes to Star in Comedy Hallelujah!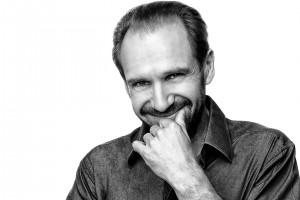 Fiennes's movie The White Crow is currently in post-production, and he'll be featuring in The Voyage of Dr Dolittle, and now he'll feature in period comedy-drama Hallelujah!
The Harry Potter actor will portray composer George Frederick Handel in the "feel-good" drama, telling the story of Handel's first chaotic performance of his musical piece Messiah:
"Set in a riotous 18th Century London and Dublin, the farce follows the drink-sodden and cantankerous Handel who is a forgotten man to all but his whip-smart valet. Worse still, he has lost his inspiration to compose. However, when he overhears the singing of famous actress Susannah Cibber, the composer is moved to write once again and King George II tasks him to create an oratorio to celebrate the new Irish Viceroy in Dublin. Yet, when Handel approaches Susannah with the news, he is shocked to learn that not only does she have a fear of singing in public, she's also on the run from her vengeful husband. The motley crew travels to Dublin only to realize that London's gin-soaked alleys are no match for the competing, sectarian politics of Dublin's choirs, the stupidity of English overlords, and the hypocritical morals of the day. Confronted with these odds, Handel has no choice but to defy his critics and keep going. The shown must go on."
Read more here.
Katherine Waterston Talks New Feature State Like Sleep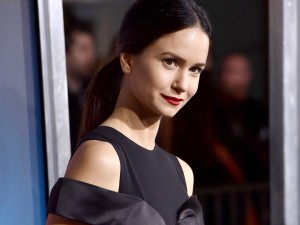 In a new feature, State Like Sleep, debuted at the Tribeca Film Festival this past week, Fantastic Beasts star Katherine Waterston stars as a photographer discovering her husband's double life after his suicide. She spoke more about her role in an interview with costar Michael Shannon, and the film's director and writer, Meredith Danluck, who said on the film's story:
"The biggest mystery in life is death, and when someone close to you dies, there's always this sense of investigation, even if it's someone who is elderly. Like, my grandmother died—who was she with? Who was the last person to talk to her?"
Watch the full interview here.
Zoe Kravitz Features in New Trailer & Album Debut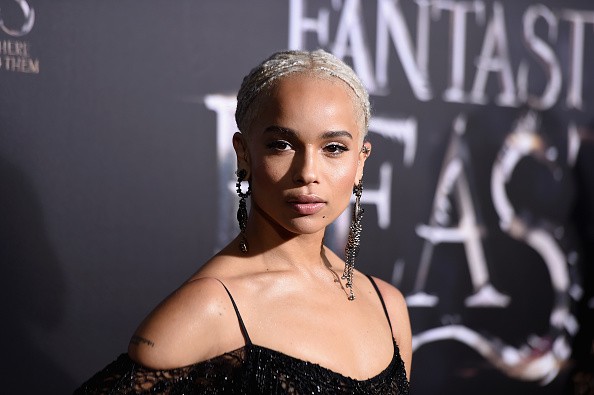 Leta Lestrange will reportedly feature more in Crimes of Grindelwald, so it's only fitting we keep up with actress Zoë Kravitz in the lead up to the film! She'll be starring in sci-fi crime thriller Kin this year, an adaptation of a short film called Bag Man. SyFy summarises the film as follows:
"Kin tells the story of a family forced to go on the run after a difficult series of events. First, the young, adopted son (Truitt) finds a mysterious weapon that seems to be alien. Then, his brother (Reynor) is released from prison, but is still dealing with unfriendly criminals (Franco) who look ready to kill him at any moment. Kravitz's character joins the family on the run, with only the powerful weapon to protect themselves. But where is it from and what is it?"
Watch the latest trailer below:
Kravitz also features on Janelle Monáe's new album, in track "Screwed" – the album released April 27th. Read more here.
Jude Law Helps Mark WWI Centenary, and Stars in The Nest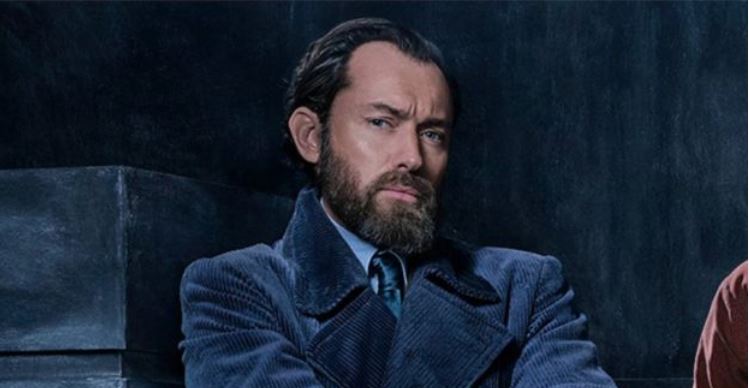 Jude Law (Fantastic Beasts' Dumbledore) will star in BBC/Film Nation's psychological thriller and family drama The Nest, summarised by Variety as follows:
"The film is part psychological thriller, part family drama and follows Law's character, Rory, an ambitious entrepreneur who brings his American wife and kids to his native country, England, to explore new business opportunities. After abandoning the sanctuary of their safe American suburban surroundings, the family is plunged into the despair of an archaic '80s Britain and their unaffordable new life in an English manor house threatens to destroy the family. As the eerie isolation of the house pushes the family further apart, each person descends into a self destructive cycle, leaving everyone unsure if their family will survive this life altering displacement."
Law will also be starring in Captain Marvel (releasing next year), as the hero's mentor.
That's all for this week, check out last week's actor round-up here, and our theater round-up here.