Weekly Round-up: 'Harry Potter' Cast Reunion, Dan Fogler's Reddit AMA & More!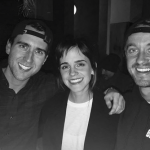 Apr 21, 2018
As Cursed Child prepares for its premiere on Broadway this Sunday (which J.K. Rowling will highly likely be attending), we've have many exciting updates in the Wizarding World, including honours for audiobook reader Jim Dale, an interview with Cursed Child lead Jamie Parker, and records broken by the show. We also celebrated World Art Day with discussions on art in the wizarding world, and Leaky even featured on the latest PotterCast!
Read on to find out more from Dan Fogler's Reddit AMA, a Harry Potter cast reunion, and updates from various Potter alumni:
Tom Felton Posts Harry Potter Reunion & Dan Radcliffe's Fan Mail to Alan Rickman
The talk of the town this week has been a Harry Potter cast reunion photo posted by Tom Felton (Draco Malfoy), of him with Emma Watson and Matthew Lewis with the caption #hogwartsalumni, just after Emma Watson's birthday on the 15th:
Matthew Lewis then posted to Twitter, saying "Felton's having too much fun" (he's on vacation at the Constance Prince Maurice hotel):
I'll have a word and see if we can take you up on it. Felton's having too much fun. https://t.co/lD0d1CEXmU

— Matthew Lewis (@Mattdavelewis) April 17, 2018
Let's hope there are many more reunions on the horizon!
Another delightful throwback this week was seeing a fan letter addressed to the late Alan Rickman (Severus Snape), from none other than Daniel Radcliffe!
The fanmail was allegedly pulled from Alan Rickman's archives:  
Alan Rickman's fan mail.https://t.co/piFuSXLIoI pic.twitter.com/zSshhR0yJY

— Neil Pearson (@RareNeilPearson) April 17, 2018
Dan praised Alan's performance in "the play", and looked forward to seeing him after Christmas – we assume this was written during Potter filming! Read more on the archives (which will go up for sale this spring via Neil Pearson Rare Books) here.
  Dan Fogler's Fantastic Reddit AMA:
Last Sunday, Dan Fogler spent an entire day answering fan questions on a Reddit AMA thread, and though it almost drove him (more) crazy, he persisted to answer questions on Fantastic Beasts, Balls of Fury, Fanboys and his newest graphic novel, Brooklyn Gladiator. Speaking about things we don't know from the first film (although this scene is show in Case of Beasts), Dan sheds light on some of Jacob's backstory:
"perhaps…YES. and it's not on the DVD extras either: after jacob's fiance leaves him, he goes home and his house keys don't work.so he slumps and walks all the way around the building and climbs up the fire escape and through the window. it was all very Chaplain-esque and there was a great bit right as he opens the case that got ommitted where jacob open's the case expecting muffins and he sees the stampede coming and so he just calmly places the lid back down and backs away slowly in dread…that expression though was so silent movie dead pan…love that stuff. but of course it was cut for time."
Dan said that Jacob was "cut from the same cloth as Ron", in response to a question about his talks with J.K. Rowling:
"Jk was so cool. she said she really loved Jacob. cut from the same cloth as Ron. he get's to be comic relief, lover, and hero all in the same journey. she was as giddy and excited to share her story with us as we were to hear it."
He also spoke about working with Jude Law, and Johnny Depp, who's casting has faced controversy after allegations of abuse from ex-wife Amber Heard:
"Ah yes the question of the hour. Jude is a Gentleman and his charisma is a sort of super power, pretty sure he's kryptonian he has this "crystal Gaze" that i'm convinced is Xray style. and a mench. if that makes any sense… aaaaand Johnny. Johnny. Johnny. Johnny… what can i say? despite the sad fact that there was/is a swirling wind of controversy around him, He was REALLY cool me. i can only state facts. and what i know is i didn't have a lot of scenes with the guy but when we were just chilling off camera he let me pick his brain about Brando and Hunter S. Thompson and Rock and Roll and he didn't have to do that. and it was just so Fun to have both of these Legends hanging around."
He also calls Ezra Miller (Credence) "hysterical":
"Um Ezra is Hysterical, Eddie is Rather Cheeky and both Alison and Katherine are lovely quirky giggle munchkins… but that Niffler man…he doesn't have to say anything and i'm in stitches!"
Excitingly, Dan said he'd met with a few members of the Harry Potter cast, too (he may have met Evanna Lynch at LeakyCon last year, seeing as they were both there!):
"i met Emma Watson she was lovely. and Warwick Davis was very nice. and of course Bonnie wright is a gem and Evanna is a doll."
Read the full thread here for more great answers from Dan!  
Chris Rankin at Wales Comic Con
Not only will Chris Rankin be attending LeakyCon 2018 in Dallas, but he's also been confirmed for Wales Comic Con this weekend! If you get the chance be sure to head on over there, the convention runs from today (21st April) to tomorrow at Glyndwr University, Wrexham. Find out more here.

Katie Leung Named Into Film Ambassador
After hosting at the Into Film awards this year to present the Film Club of the Year award, Katie Leung (Cho Chang) has been named Scotland's Into Film Ambassador, aiming to help young people get involved with film:
We are delighted to announce that @Kt_Leung is now an Into Film Ambassador for Scotland! We are looking forward to working with Katie to create inspiring opportunities for young people. https://t.co/QdEUQkPRtu

— Into Film Scotland (@intofilm_scot) April 16, 2018
She said on the announcement:
"I am very honored to be an Into Film Ambassador, and hope to inspire youngsters in Scotland, as well as to encourage fairer representation and gender equality within the film industry."
Sir Kenneth Branagh (Gilderoy Lockhart) and Fantastic Beasts star Eddie Redmayne (Newt Scamander) are also Into Film ambassadors.
Congratulations to Katie on this achievement! Read more here.
Domhnall Gleeson in talks for The Kitchen
Domhnall Gleeson (Bill Weasley) is allegedly in talks to join mob drama The Kitchen by New Line Cinema and DC Entertainment, written by Andra Berloff (Straight Outta Compton) and starring Tiffany Haddish, Elisabeth Moss and Melissa McCarthy.
A summary is as follows:
""The Kitchen" follows a group of Irish mobsters sent to prison. The wives take over their jailed spouses' organized crime operation to become the most ruthless and powerful gangsters in 1970s Hell's Kitchen."
Gleeson is reportedly in talks to portray Vietnam veteran and neighbourhood hitman Gabriel O'Malley.
The film will release on September 20th 2019. Read more here.
Brendan Gleeson Talks Mr Mercedes Season 2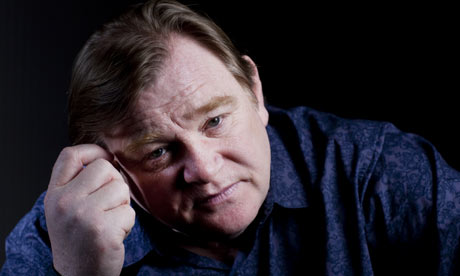 Domhnall's father, Brendan Gleeson (Mad-Eye Moody) also featured in some exciting news this week. The second season of Mr Mercedes starring the Potter alum will air on August 22nd on AT&T Audience Network. At a panel at The Contenders Emmys, Gleeson shared his thoughts about his complicated character, and Stephen King's mastery of inducing audience empathy:
"When I talked to Jack and David Kelly, who I think is probably the best writer working at the moment in terms of human relationships, it was all about the inner conflict going on with everybody," the actor explained. "Where we can be monsters, and kind of angels, all in one package."
Read more here.
Fiona Shaw in BBC and Materpiece's Drama Mrs Wilson
Harry Potter's Fiona Shaw (Petunia Dursley) recently joined the upcoming BBC and Masterpiece period drama Mrs Wilson, also starring Iain Glen and Keeley Hawes, as well as Ruth Wilson, who will also executive produce.
A summary is as follows:
"The three-parter is set in London between the 1940s and 1960s. It will tell the true story of Alison Wilson, Ruth's grandmother, who thinks she is happily married. When her husband, Alec, dies, another woman turns up on her doorstep claiming to be the real Mrs Wilson, opening up a world of intrigue and secrets. The series is inspired by the memoir of Wilson's grandmother and her family's complicated history."
Read more here.
Director Chris Columbus and Daughter Eleanor Columbus Honoured at NYU Tisch School of the Arts 2018 Gala
As previously reported on Leaky, NYU Tish School of the Arts honoured Chris Columbus (director of the first two Potter films and producer on Chamber of Secrets and Prisoner of Azkaban) and daughter Eleanor Columbus (who co-launched Maiden Voyage Pictures with her father) at their 2018 gala event this week. Chris Columbus said on the honour:
""NYU is responsible for everything I've ever done." Speaking directly to Tisch students, he said, "I love the students of NYU. Art can change the world, and this world needs your vision and integrity more than ever."
Columbus received the Robin Williams award last year, and will also be adapting Five Nights At Freddy's.  Read more from the ceremony here.
Emma Watson Shares Books On Her Bedside Table
In a list of books including Bell Hooks' Ain't I a Woman, and Janet Mock's Redefining Realness, Our Shared Shelf creator Emma Watson spoke to Vogue Australia about a few of her favorite reads, which you can see in full below:
Watson also recently edited Vogue Australia's Sustainability themed March issue, lending her voice to the pursuit of sustainability in fashion and beyond, and also made 6th place on YouGov's World's Most Admired list. Read more about Watson's latest Our Shared Shelf choice here. 
Imelda Staunton to Star in Outside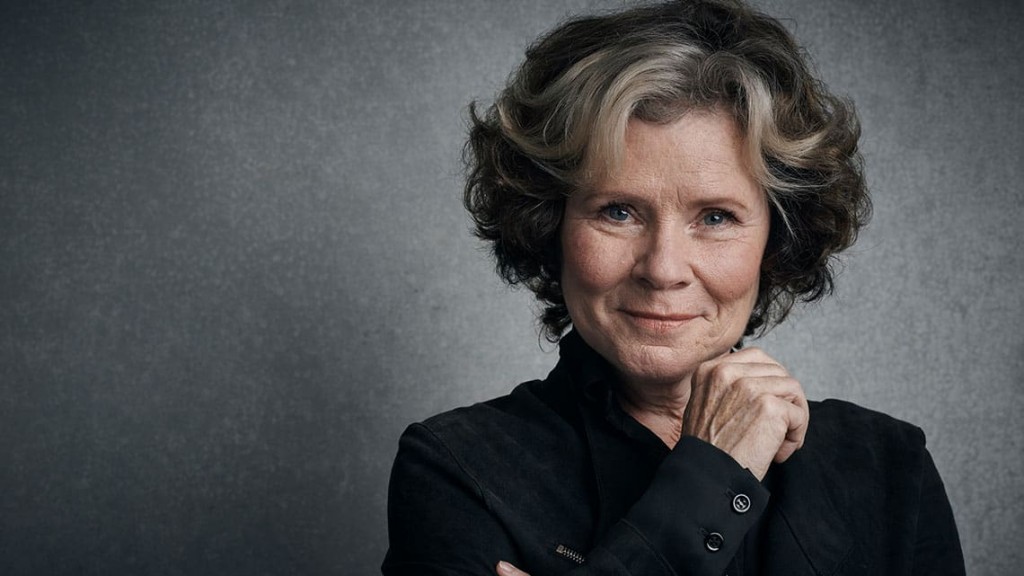 Recently nominated for an Olivier Award, Imelda Staunton  will be starring in the directorial debut of Suffragette star Romola Garai, Outside.
The film will go into production this fall, and will be a "contained horror" telling the story of a traumatised war refugee brought to a house to care for a woman and her dying mother:
"Falling in love with the younger woman he begins to suspect she is enslaved to a demon and resolves to fight the creature and rescue the woman he loves…but all is not what it seems."
Read more about the film here.  
David Tennant and Ian Hart in Mary Queen Of Scotts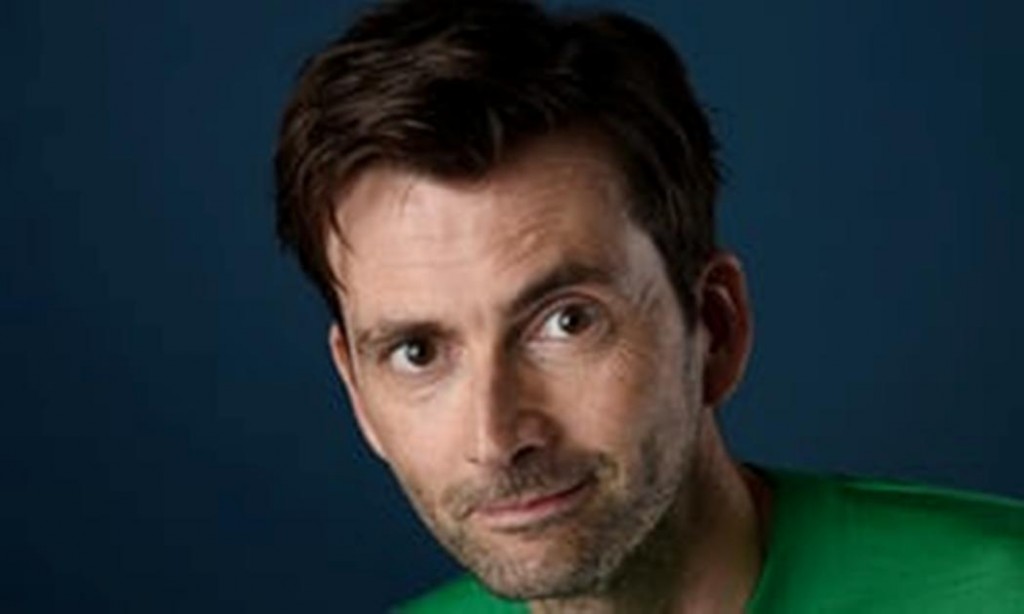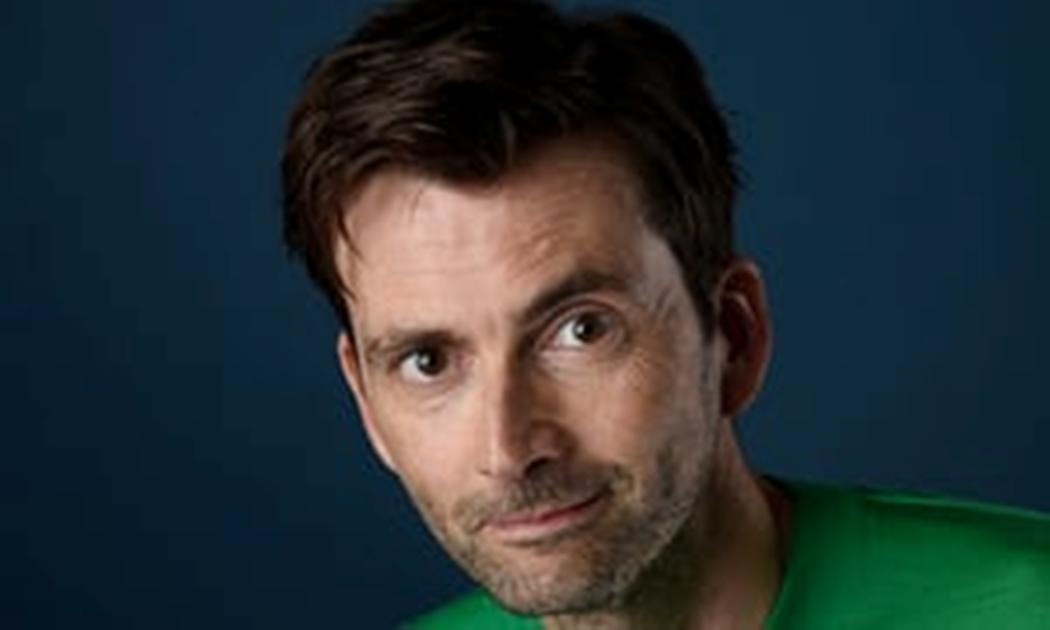 Both David Tennant (Barty Crouch Jr) and Ian Hart (Professor Quirrell) will star in Mary Queen of Scotts,  exploring the life of Queen of France, Mary Stuart (played by Saoirse Ronan). The film was originally set of release on November 2nd, but a later release date of December 7th puts it in the running for 2019 Oscar nominations. Read more here.
Julie Walters Joins Mamma Mia! Here We Go Again Cast in Omaze Campaign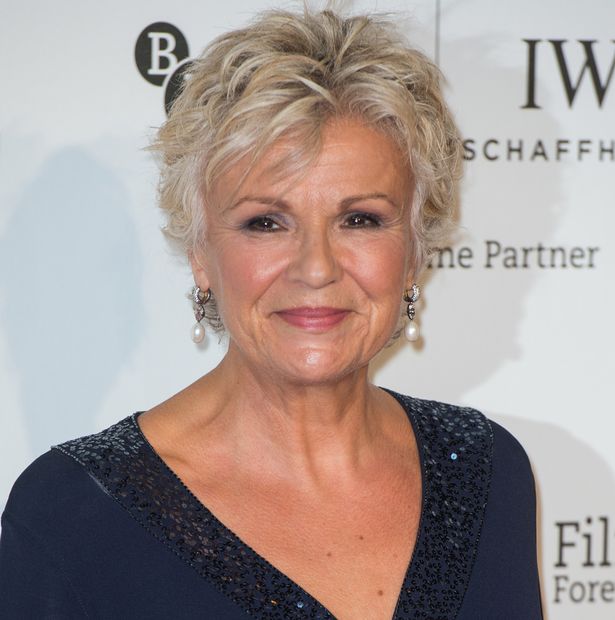 A lucky winner of a new Omaze campaign to benefit Red Nose Day USA and Best Friends Animal Society will win a once-in-a-lifetime opportunity to join Julie Walters (Molly Weasley) and her Mamma Mia! sequel costars Amanda Seyfried, Lily James, Jeremy Irvine, Hugh Skinner, Josh Dylan, Christine Baranski, and Dominic Cooper in a celebratory toast before the premiere. The winner will also attend the premiere with writer Richard Curtis, and join Pierce Brosnan and Colin Firth following the premiere!
Read more about the opportunity here, and watch the trailer for Mamma Mia! Here We Go Again here.
That's all for this week! Catch up with our theater round-up here, and last week's round-up here.