Weekly Round-Up: 'Fantastic Beasts' Star Zoë Kravitz Says Leta Lestrange is "Misunderstood", Emma Watson's Next 'Our Shared Shelf' Choice & More!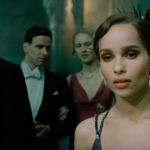 Mar 18, 2018
It's been an explosive week in the wizarding world, as the first trailer dropped for Fantastic Beasts: The Crimes of Grindelwald. We posted our theories and reactions, and also reported on a brand new LEGO set depicting a scene from the trailer, which appears to shed light on what's occurring! Newcomer Victoria Yeates also revealed more about her role in the film this week, too, sharing the news that she'll be portraying Newt's assistant, Bunty.
Outside of the world of Fantastic Beasts, Sport relief kicked off their Hogwarts League, as part of the run up to their Billion Steps Challenge, which is now running. The campaign gives exclusive snippets of Andrew Lincoln's brand new Quidditch Through The Ages audiobook, so be sure to find out more and start walking!
Cursed Child on Broadway released discounted priced tickets ahead of its first preview performance, and had a successful opening night, with guests sharing photos of some magical additions to the newly renovated Lyric Theatre.
Luke Youngblood (Lee Jordan) was also announced as the latest special guest at LeakyCon 2018, along with podcast Harry Potter and the Sacred Text. MinaLima shared more on the release of their latest illustrated fairytale, The Little Mermaid and Other Fairy Tales, along with their Tokyo pop-up shop. Bloomsbury also announced their paperback version of Jim Kay's illustrated Harry Potter and the Philosopher's Stone.
Wow! After that whirlwind of a week, we're here to share the latest news from the actors of Harry Potter and Fantastic Beasts, including an interview with Zoë Kravitz (Leta Lestrange), Emma Watson's latest Our Shared Shelf book, Eddie Redmayne's tribute to Stephen Hawking and more!
Zoë Kravitz Talks Leta Lestrange Role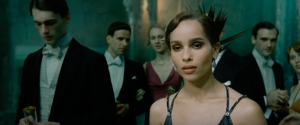 Entertainment Tonight caught up with actress Zoë Kravitz on the red carpet for her upcoming film, Gemini. As reported by Leaky, the film, which opens in theaters March 30, "tells the story of a Hollywood boss and their personal assistant – when a crime tests their relationship, the assistant 'must confront her own understanding of friendship, truth, and celebrity.'"
Though this is an exciting role for Kravitz, it's no surprise the interview quickly turned to her portrayal of Leta Lestrange in the highly-anticipated Fantastic Beasts: The Crimes of Grindelwald, which will release Nov. 16. She commented:
"You see definitely more of me than in the first one! Being a Lestrange is an interesting thing. You know, you obviously want to make the character interesting and layered. She's not just 'a bad girl', she's had a really complicated past and been misunderstood – I think the Lestranges as a family are just misunderstood people, so it was a really wonderful thing to get to delve into that. It's gonna be incredible. The story and the magic is just extraordinary."
From the new trailer alone, we would have to agree that the story looks to be extraordinary. And the magic–well, it's magical! We even got a glimpse of Kravitz as Leta in the first look, and she is stunning! Check out our shot-by-shot breakdown of the trailer, as well as our in-depth theories on all the clues it contains, including how Leta and the Lestrange family may factor heavily into the plot!
Also, check out the video of Kravtiz on the red carpet below!
Ralph Fiennes Joins Official Secrets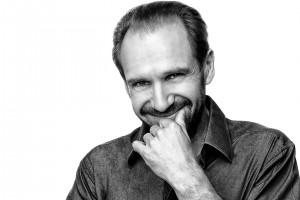 Ralph Fiennes, best known to Potter fans as the villainous Lord Voldemort, has begun filming Official Secrets Matthew Goode, Matt Smith and Keira Knightley. The film, directed by Gavin Hood, began shooting March 12 in Yorkshire, England.
Variety gives the following plot synopsis:
"The pic tells the true story of British Intelligence whistle-blower Katharine Gun (Knightley), who, during the immediate run-up to the 2003 Iraq invasion, leaked a top-secret NSA memo exposing a joint U.S.-U.K. illegal spying operation against members of the UN Security Council. The memo proposed blackmailing smaller, undecided member states into voting for war."
Imdb.com lists Fiennes as playing Ben Emmerson in the thriller. According to a Guardian news report from 2004, Emmerson was a lawyer who represented Gun during the scandal that followed, resulting in charges which were eventually dropped.
It sounds like a high-stakes political drama, well worth tuning in for. No release date has been announced yet, but continue checking in with Leaky for updates!
Bonnie Wright Attends mbg Supper Series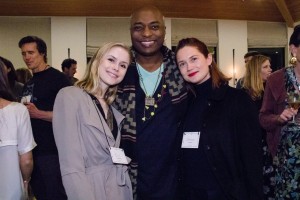 Mbg (mindbodygreen) hosted the Los Angeles Supper Series in Venice, California last week for its #mbgrevitalize campaign. According to the mbg lifestyle site, the evening provided an opportunity for supporters to discuss "innovation and accessibility in wellness—issues at the core of mbg's mission to put the "we" back in wellness."
Wright, who holds a special place in fans' hearts for portraying Ginny Weasley in the Harry Potter series, was joined by Nikki Reed, Ian Somerhalder, Erin Moriarty and Gerardo Celasco. They dined on a meal created by Chef Louis Pechan from local ingredients, all grown within 100 miles of L.A. While enjoying the companionable evening, they heard from panelists Elizabeth Stein and Gunnar Lovelace. Stein is the found of Purely Elizabeth, and Lovelace founded Thrive Market.
Of his own operation, Lovelace notes:
"We set out to sell organic groceries at the same price as conventional ones. And we found that more than 50 percent of our customer base is in the Midwest and South, not including Texas, so it's not a bicoastal phenomenon. That's really exciting because that's the only way we're going to change the food system is if it's actually something everyone can participate in."
Emma Watson's Next 'Our Shared Shelf' Pick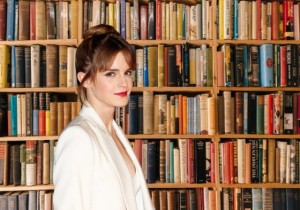 Emma Watson started the Our Shared Shelf feminist book club back in 2016, and membership has grown steadily ever since, now achieving world-wide recognition! Well over a hundred thousand participants read her selections, and the latest should be no exception. She announced on Instagram that her pick for March/April is Heart Berries by Terese Marie Mailhot.
In her letter to book club members detailing the selection, she began:
"One of the most memorable moments of the year for me, so far, was the honor of walking beside activist and friend, Marai Larasi at the Golden Globes. Along with learning that movements are both rewarding and really hard work, my involvement with #TimesUp in the UK and in the States is showing me how much we can do together when we stand in solidarity and how incredibly important it is for those who have privilege to use whatever they can to amplify the voices of those who are less often listened to. These are a few of the many reasons why I have chosen Terese Marie Mailhot's Heart Berries for this month's book."
It sounds like an incredible choice–if you've read it or plan to pick it up along with Watson and the Our Shared Shelf contingent, let us know!
Adrian Rawlins Stars in New Series Innocent
Adrian Rawlins (James Potter) will star in new whodunit thriller Innocent, which debuts on AMC Network's streaming service, Sundance Now, on March 22nd. The series will air every Thursday until April 12th, and will also star Lee Ingleby. A summary is as follows:
"The limited series follows David Collins (Ingleby) as he returns home after seven years imprisoned for the murder of his wife. When the initial judgement is overturned due to a technicality, Collins is left a free man and soon finds himself facing a new investigation that unveils dark secrets of abuse, affairs and money troubles. As a web of lies unmasks new potential suspects, fragile relationships are ripped apart at the seams, but one question remains: is David Collins truly innocent?"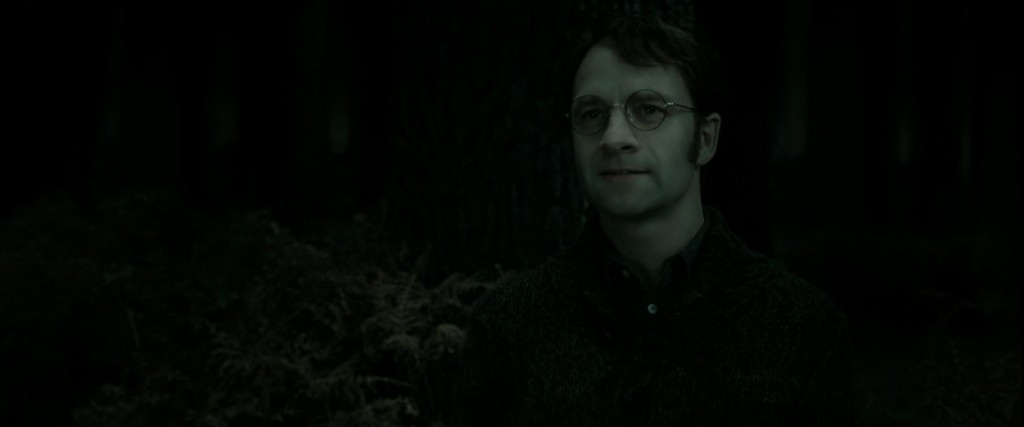 Read more here!
Katie Leung Presents getintofilm Award
Katie Leung (Cho Chang) attended The Into Film Awards ceremony this year at the BFI Southbank in London to present the Club Of the Year award to contestants age 12 and under. The winners (Horton Park Primary in Bradford) – aside from being adorable – have an impressive club, led by Andrew Dixon. Find out about the other winners here!
Eddie Redmayne Pays Tribute to the "Beautiful Mind" of Stephen Hawking
Having portrayed him in A Theory of Everything (for which he won an Oscar), Eddie Redmayne (Newt Scamander) paid tribute to the late visionary scientist Stephen Hawking, who passed away this week at age 76, after being diagnosed with ALS at 21 and told he had just 2 years to live.
"We have lost a truly beautiful mind, an astonishing scientist and the funniest man I have ever had the pleasure to meet. My love and thoughts are with his extraordinary family."
Previously he'd spoken to Deadline in 2014 about meeting the man himself before filming:
"When I met Stephen, it was this astounding moment with this man who'd become an idol in my mind. I actually had feared, "What if this man ends up in reality being nothing like what I predicted?" Fortunately, in that meeting, he just emanated humor and wit and a joy of life. It became absolutely clear in meeting him that the illness is secondary."
A brief nod to Stephen Hawking's work is seen in Alfonso Cuaron's Harry Potter and the Prisoner of Azkaban, in which a wizard (Ian Brown of The Stone Roses) is seen reading A Brief History of Time, in none other than The Leaky Cauldron:
A wizard is reading 'A Brief History of Time' in The Leaky Cauldron in Prisoner Of Azkaban (film), & #FantasticBeasts star Eddie Redmayne received an Oscar for portraying him on the big screen. Join us in raising our wands to Stephen Hawking on #GeniusDay /* #RIPStephenHawking pic.twitter.com/q9Y7mxZWcX

— The Leaky Cauldron (@leaky) March 14, 2018
Join us in raising our wands for the late Stephen Hawking and remembering his incredible life and work!
Anthony Boyle and Bill Nighy in BBC One Agatha Christie Adaptation
Cursed Child's Anthony Boyle (Scorpius Malfoy) and Harry Potter's Bill Nighy (Rufus Scrimgeour) will both star in BBC One's adaptation of Agatha Christie's murder mystery Ordeal By Innocence, a three part drama airing soon.
The series was initially scheduled as a holiday special, but was postponed after allegations that previous lead Ed Westwick was accused of sexually abusing three women, and had his role recast – Christian Cooke will now be portraying his role. The BBC
After airing, Amazon will stream the show in the U.S., along with six other upcoming Agatha Christie dramas. Read more here, and watch the trailer below:
David Tennant Joins HBO's Camping
Comedy series Camping just added David Tennant (Barty Crouch Jr) to its cast, and will air as a series of eight episodes on HBO. Tennant will portray obedient husband Walt:
"The show starts around Walt's 45th birthday, which was supposed to be a "delightful weekend back to nature, at least according to his obsessively organized and aggressively controlling wife Kathryn." But naturally, when other guests get involved — namely Kathryn's still-to-be-cast sister, ex-best friend and a "free-spirited Tagalong" — marriages are tested and woman on woman crime occurs."
Tennant will star in Bad Samaritan next, which we previously reported on here, and will also star in Good Omens, an adaptation of Neil Gaimen and Terry Pratchett's book series. Read more  about Camping here.
That's all for this week! Read last week's actor round-up here, and catch the latest updates from the world of theater here.