Weekly Round-Up: Chris Columbus To Adapt 'Five Nights at Freddy's', Robert Pattinson in Deep Space, Ralph Fiennes On Directing & More!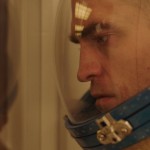 Feb 18, 2018
This week in Potter we've seen new toys announced (including new LEGO, hurrah!), a new breakdown of the visual effects in Fantastic Beasts, a new episode of Double Trouble by the Phelps twins from A Celebration of Harry Potter, our coverage of the cast reunion Q&A and our MinaLima interview at the event, as well as a new episode of PotterCast!
We also covered Julie Walters hosting a new Classic FM radio show, 20th Anniversary Chamber of Secrets bookmarks from Bloomsbury, and the release date for Career of Evil on BBC One – a busy week indeed. Don't miss all the latest updates from the cast below, including James Phelps in Spamalot in Portsmouth, Ralph Fiennes speaking about directing The White Crow, Robert Pattinson in deep space, David Thewlis in Eternal Beauty, Dan Fogler's comic release and new podcast with Eddie Redmayne, Chris Columbus's new project, a panel with David Yates at Chorleywood Film Fest, and much more!
Chris Columbus to Lead Five Nights at Freddy's Adaptation
Chris Columbus, director of Philosopher's Stone and Chamber of Secrets – will write, direct and produce an adaptation of 2014 video game Five Nights at Freddy's, which spans six games, a series of novels and merchandise.
Mr. Columbus, are you ready for Freddy? #FiveNightsatFreddys pic.twitter.com/4F7QEnw16x

— Blumhouse (@blumhouse) February 12, 2018
Stay posted for updates, and read more here.
David Thewlis Joins Eternal Beauty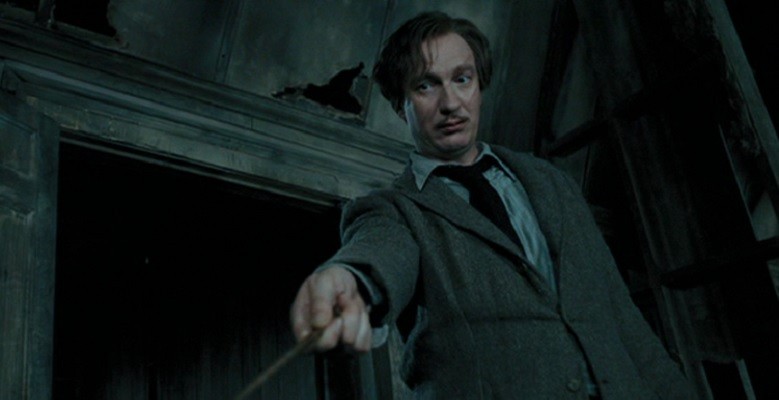 Production begins on Craig Roberts' Eternal Beauty this Spring, and Harry Potter's David Thewlis (Remus Lupin) has joined the movie.
Sally Hawkins (nominated for the Best Actress Oscar this year for her role in The Shape of Water) will also star, along with Alice Lowe (Prevenge). Little is known about the plot of the film, however, according to Screen Daily, Roberts (who has starred in The Story of Tracy Beaker, Becoming Human, Skins and Red Oaks),  said that the story will focus on "a woman who creates her own reality and deals with her own nightmare". Read more here.
Dan Fogler's Brooklyn Gladiator – Volume Zero Gets April Release
Reportedly described as "the sci-fi lovechild of Orwell, Huxley, and stoner conspiracy theories, knitted together by the mad and ingenious mind of Dan Fogler", Brooklyn Gladiator's Volume Zero has been confirmed for release on April 11th by Chapterhouse Publishing.
Dan Fogler (Fantastic Beasts' Jacob Kowalski) said on the comic:
"This is a world of more crust than pizza. More filter than cigarette, more commercials than television. More lies than truth."
Read more here! Dan also recently hosted an episode of his podcast (The Dan Fogler 4D Xperience Podcast) with Eddie Redmayne, where they spoke about Fantastic Beast: Crimes of Grindelwald, Jude Law and more! Listen here.
Zoe Kravitz in Gemini Poster
A exclusive poster debuted this week for mystery thriller Gemini, starring Fantastic Beasts' Zoe Kravitz! The film tells the story of a Hollywood boss and their personal assistant – when a crime tests their relationship, the assistant "must confront her own understanding of friendship, truth, and celebrity."
The film releases in New York on March 30th, with national release to follow. See the poster below, and read more here!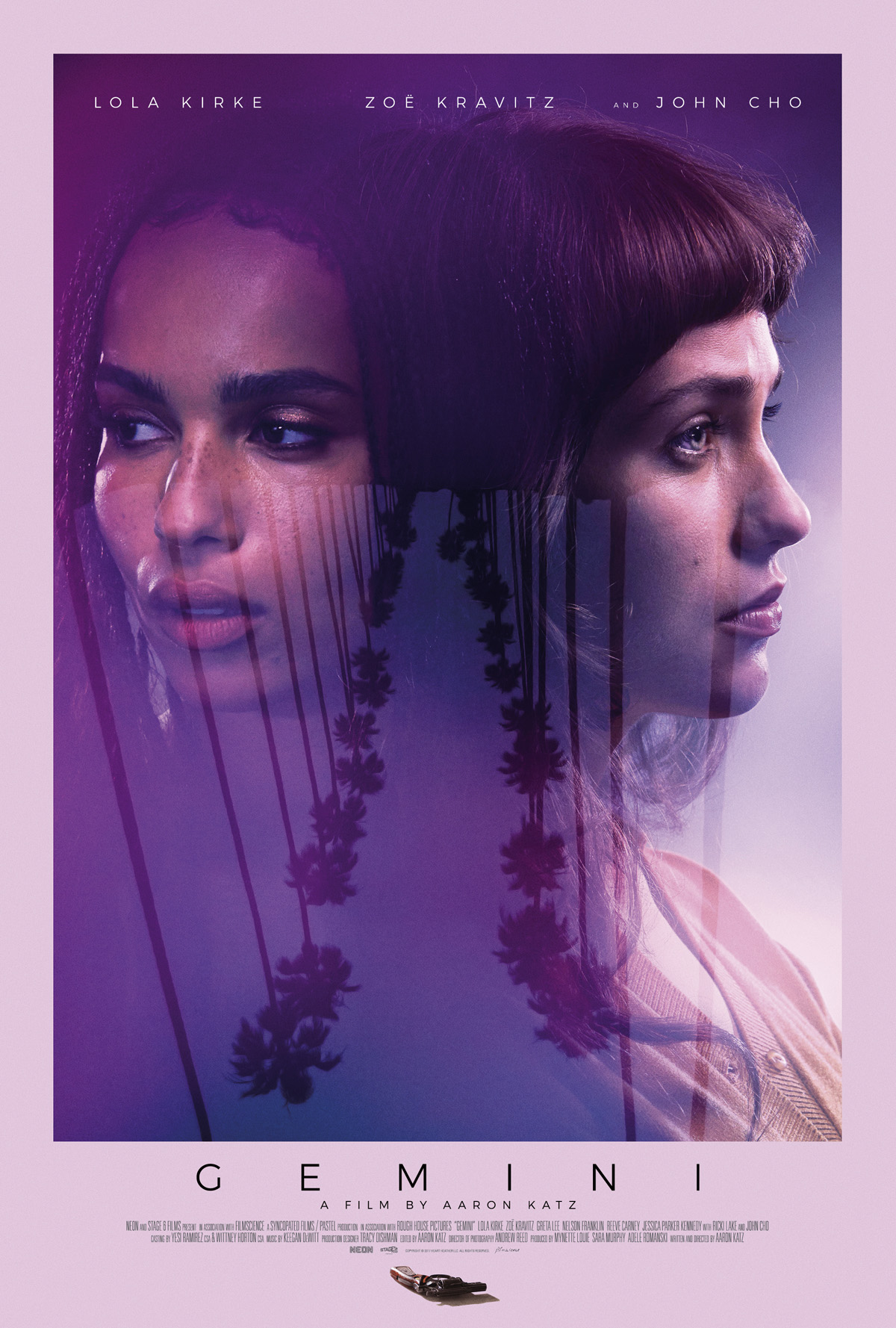 David Yates at Chorleywood Film Festival 2018
Director of Harry Potter and Fantastic Beasts, David Yates, has been announced as a last minute addition to the Chorleywood Film Festival's Saturday morning session on February 24th: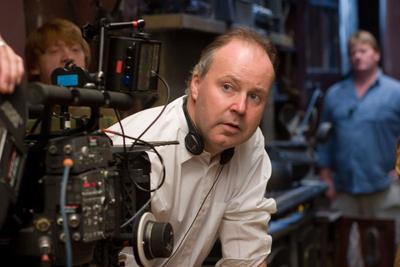 It's official and SO exciting! Harry Potter and Fantastic Beasts director David Yates will be joining us for the Festival's morning session on Saturday 24/02! And we have a movie quiz night and a paper planes competition lined up too. Details here https://t.co/bnri4KB5in

— The Film Club CW (@CWFilmClub) January 26, 2018
Tickets are just £2, and Yates will be partaking in a Q&A session. Get tickets here. 
Kenneth Branagh's Death On The Nile Gets Release Date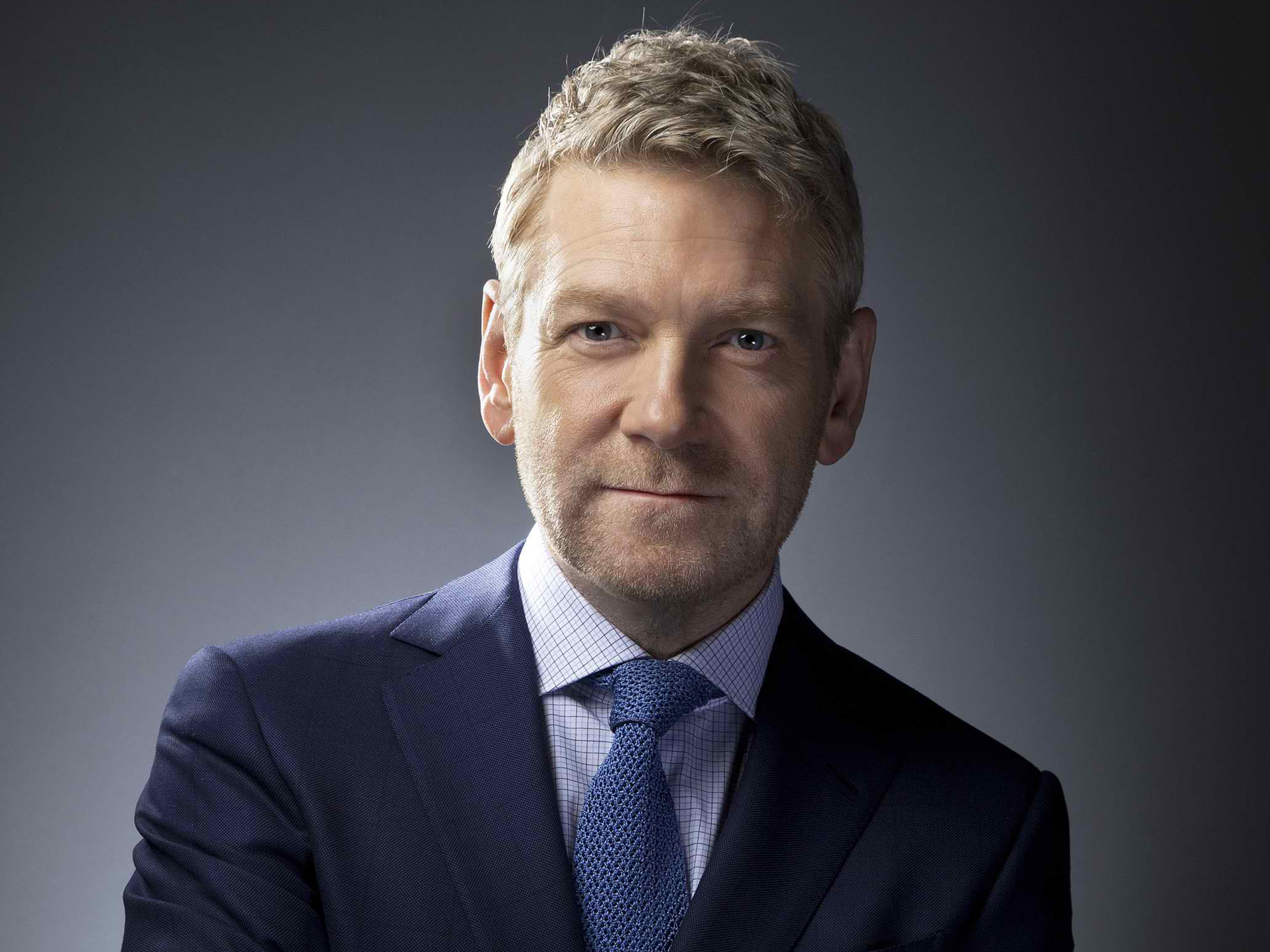 After confirming that he'd be making a series of films based on Agatha Christie's Poirot stories, Branagh (Gilderoy Lockhart) has announced the release date for his second adaptation, Death On The Nile. As a follow-up to Murder On The Orient Express, in which Branagh portrayed Poirot, Death On The Nile will premiere on November 8th, 2019. Branagh will once again direct and star in the movie. Digital Spy summarises as follows: " This time, Poirot is tasked with solving the murder of a successful socialite while aboard a steamer boat in Egypt."
Read more here.
First Look At Robert Pattinson in High Life 
We've seen him as a Triwizard champion, a vampire and a criminal, and now we'll see Robert Pattinson as an astronaught in sci-fi film High Life, which tells the story of a father and daughter struggling to survive in deep space. It is French director Claire Denis's English-language debut film, and will also star Juliette Binoche, Mia Goth and Andre Benjamin.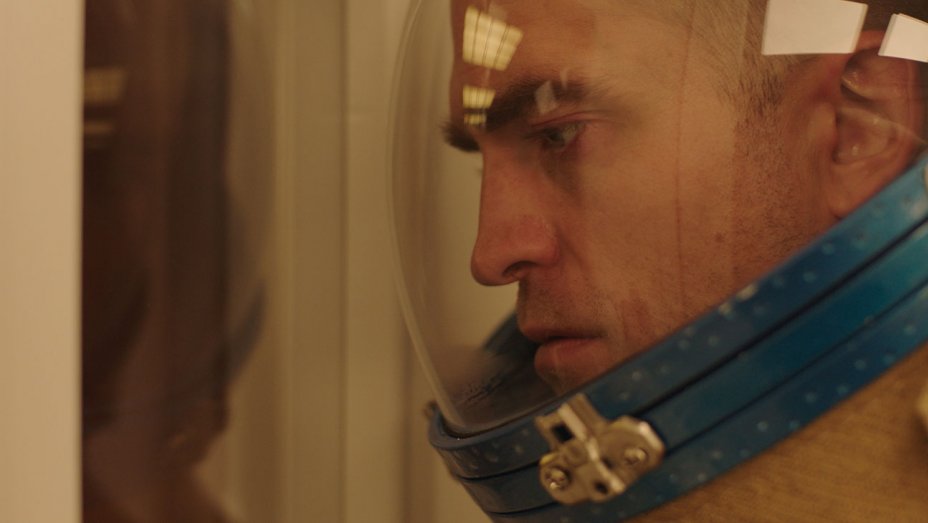 Read more here.
Jim Broadbent in Black 47
See Harry Potter's Jim Broadbent (Professor Slughorn) guest star in Irish Period drama Black 47 – which will premiere at the Berlin Film Festival. A new clip has been released from the film, which can be seen below. A summary of the film is as follows:
"The revenge story is set during the Famine following an Irish Ranger fighting abroad for the British Army before deserting and returning home. Australian actor Frecheville, who has starred in Animal Kingdom and The Drop, plays deserter Feeney, while Hacksaw Ridge and Lord of the Rings star Weaving plays Hannah, the soldier sent to track him. Fox and Broadbent guest star."
Read more here.
Ralph Fiennes Discusses Directing The White Crow
Ralph Fiennes (Lord Voldemort) recently spoke about his directorial project, The White Crow to Variety, saying that he was drawn to the story of Nureyev – a young russian ballet dancer – as it showed "the force of a young performer, with a hunger to realize who he is as an artist and a person … the force of his spirit, his determination, that was the thing that really moved me."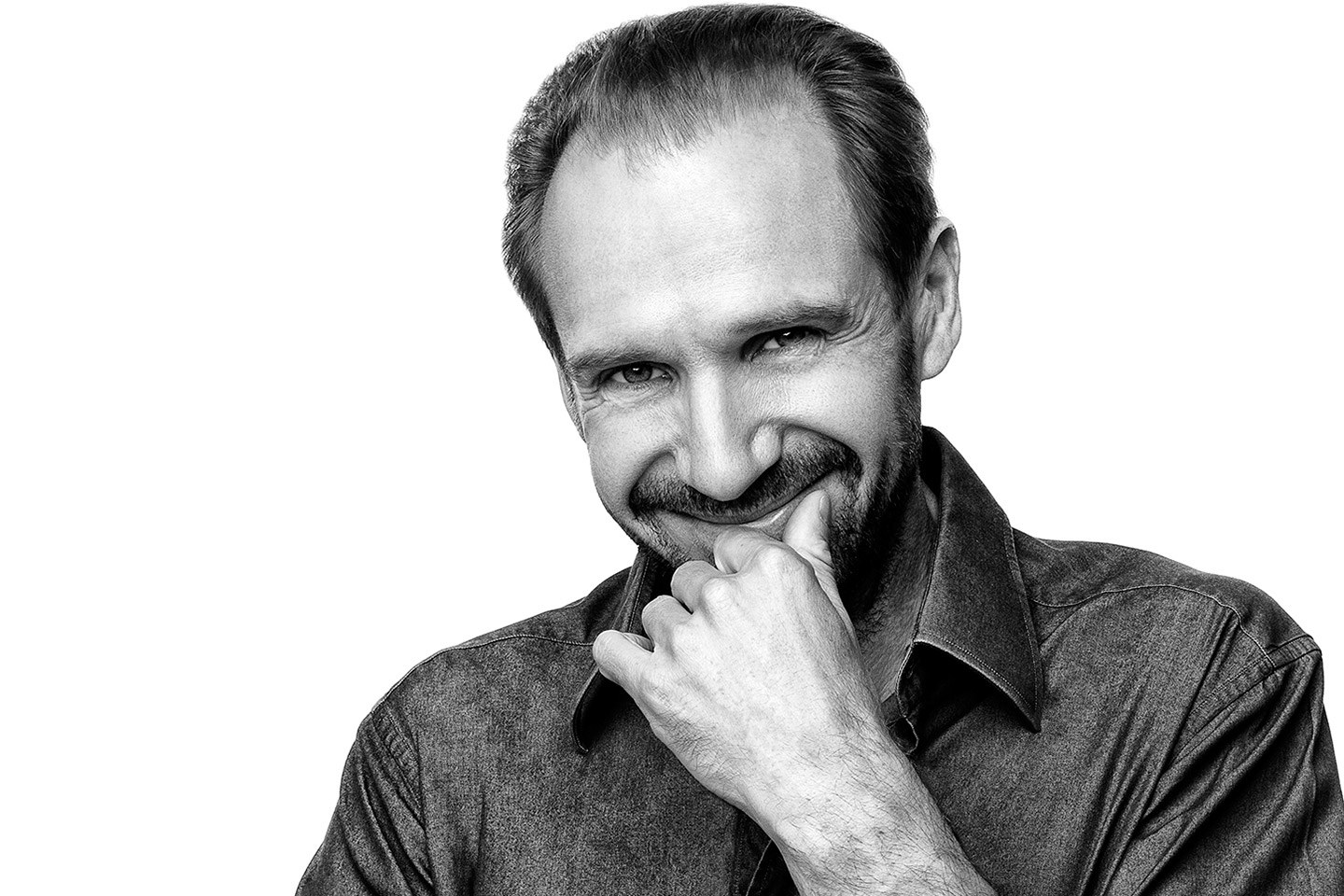 "Nureyev doesn't really want to come to terms with anything. He is constantly pushing himself, constantly hungry. There's a line in the film: You have to aim higher, always higher."
He also said about David Hare, the film's screenwriter:
"I believe David is one of the best writers we have for writing multi-faceted characters, with interior contradictions. In Rudolf Nureyev's case, [he accurately portrayed] a temperament, an attitude, an ambition, a charm, a vulnerability, an intelligence and an alertness, going hand-in-hand with someone who can be abrasive and quite angry."
Read more about his experience directing the film here.
James Phelps to Guest Star in Spamalot At New Theatre Royal in Portsmouth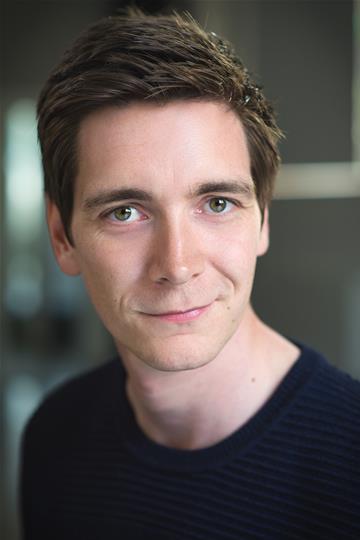 New Theatre Royal announced this week that Harry Potter's James Phelps (Fred Weasley) will be guest starring as Sir Not Appearing A Lot in a performance of Spamalot at the Portsmouth theatre. Eric Idle's award-winning comedy runs at New Theatre Royal in Portsmouth from Tuesday 20th-24th February, and Phelps will appear in the show on Wednesday 21st February. A summary is as follows:
"Lovingly ripped off from the hugely successful 1975 film Monty Python and the Holy Grail, Spamalot is a riotous comedy full of misfit knights, killer rabbits, dancing nuns and ferocious Frenchmen."
"Featuring Python fans' favourite comic tunes including Brave Sir Robin, We're Knights of the Round Table and perennial favourite, Always Look on the Bright Side of Life. "
Visit the theater's website
here
, or call the box office on 023 9264 9000 to book tickets.