Fantastic Beasts Wands Now at Universal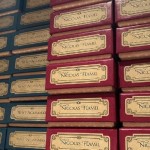 Oct 30, 2018
U.S. fans might not be getting their own premiere of Crimes of Grindelwald as originally thought, but they can still experience the magic with their own Fantastic Beast character wand available now through January at both U.S. Universal theme parks.
Wands for eight of the series most significant roles can now be found alongside the Harry Potter wands at Ollivanders Wand Shop in the Wizarding World of Harry Potter Orlando and Hollywood, five of which are included in the London Wand Installation to benefit J.K. Rowling's children's charity, Lumos: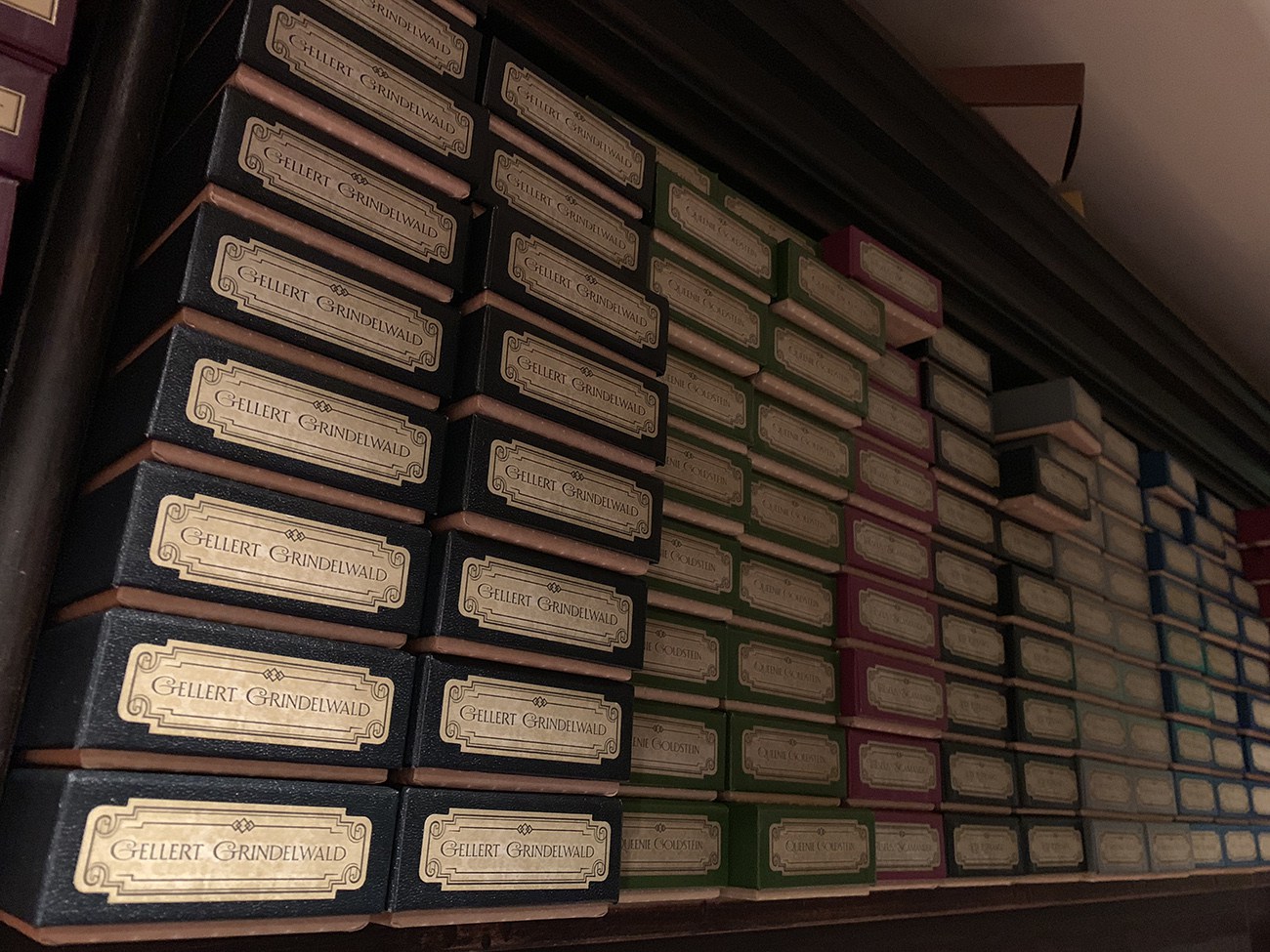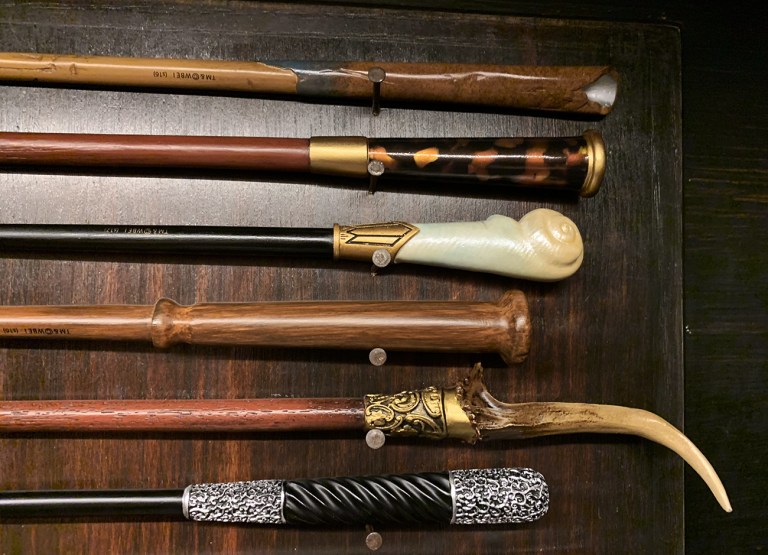 Newt Scamander
Theseus Scamander
Queenie Goldstein
Porpentina Goldstein
Nicolas Flamel
Leta Lestrange
Albus Dumbledore
Gellert Grindelwald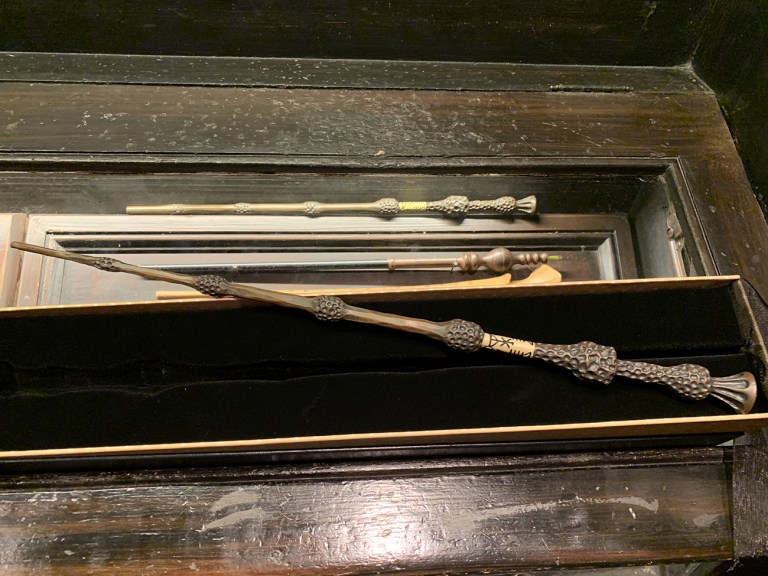 According to Inside Universal the wand that Dumbledore is using in Crimes of Grindelwald, which was detailed by Head Prop Master Pierre Bohanna in a recent EW feature, was not yet available–so much mystery!– so his replica wand is basically the same as Grindelwald's-The Elder Wand. Learn more about the Fantastic Beasts wands in our exclusive interview with Pierre Bohanna on the Crimes of Grindelwald set and during the London Wand Installation event earlier this month.
The new Fantastic Beasts replica wands are available for $46 + tax and are not interactive.