Weekly Round-Up: Tom Felton Says He'd Play Draco in Cursed Child On Screen, A New Look at Rupert Grint in The ABC Murders, Victoria Yeates Leaves Call the Midwife for Fantastic Beasts and More!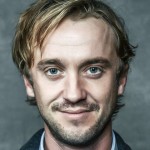 Nov 24, 2018
One week after the wide release of Crimes of Grindelwald, reviews and box office numbers started rolling in. The cast finished off their press tour with the Japanese release of the film, Leaky attended the opening of the Crimes of Grindelwald gallery at the House of MinaLima , and we shared our take on some of the canon-related controversy surrounding the second Fantastic Beasts. Earlier this week, Evanna Lynch surprised Leaky with an exclusive interview just ahead of her performance with partner Keo Motsepe in the finale of Dancing with the Stars when Leaky's webmistress Melissa Anelli rallied the fandom to help our Luna take home the coveted Mirrorball Trophy. Unfortunately the DWTS victory was not Team Kevanna's, but as she told us in her interview, and in her Instagram post below, participating in the competition was life changing and we couldn't be couldn't be more proud of her. We'll stick with Professor Trelawney's crystal ball instead and prophesy continued magic in Evanna's career and life!
This week in our Harry Potter and Fantastic Beasts Actors Round-Up Tom Felton tells Access he would play Draco in a Cursed Child film, a new look a Rupert Grint in Agatha Christie's The ABC Murders and a new character poster for Julie Walters in Mary Poppins Returns have been revealed, Claudia Kim talks Nagini with Glamour Magazine, Victoria Yeates leaves Call the Midwife for Fantastic Beasts, Alison Sudol opens up on friendship, music and the Fantastic Beasts fandom with The Frontlash and more!
Tom Felton Would Reprise His Harry Potter Role in a Cursed Child Film
Some pretty magical news has appeared for fans wanting to see Cursed Child on screen someday! Though there has been ongoing criticism from much of the fan base on its canonical validity since the release of the Cursed Child scriptbook, many have shown an interest in seeing the Tony and Olivier Award winning play made into a movie. Whether it's because those who aren't able to see the stage production, with its limited availability, want to get a look for themselves, or more likely, that they're hoping their favorite young wizards would reprise their roles on screen, any talk of a film version of the play gets major online attention. Today those prayers may not have been answered, but a response from a certain Slytherin may have the fandom buzzing. During a recent interview with Access on his new Youtube Premium sci-fi series Origin, Tom Felton was asked if he would be interested in playing the role of Draco Malfoy if Harry Potter and the Cursed Child was ever made into a film, to which he replied,
"Sure! Was that offered? Do you know that for a fact?"
We have to be honest-this is pretty exciting stuff! And who knows, maybe Felton's buy in may encourage the rest of the cast to consider the idea even though we've never had confirmation from J.K. Rowling that a Cursed Child would ever be considered. Time to get out that crystal ball again…Take a look at Felton's full interview with Access, where he also discusses his reaction to finding out Nagini was once a woman:

A New Look at Rupert Grint in The ABC Murders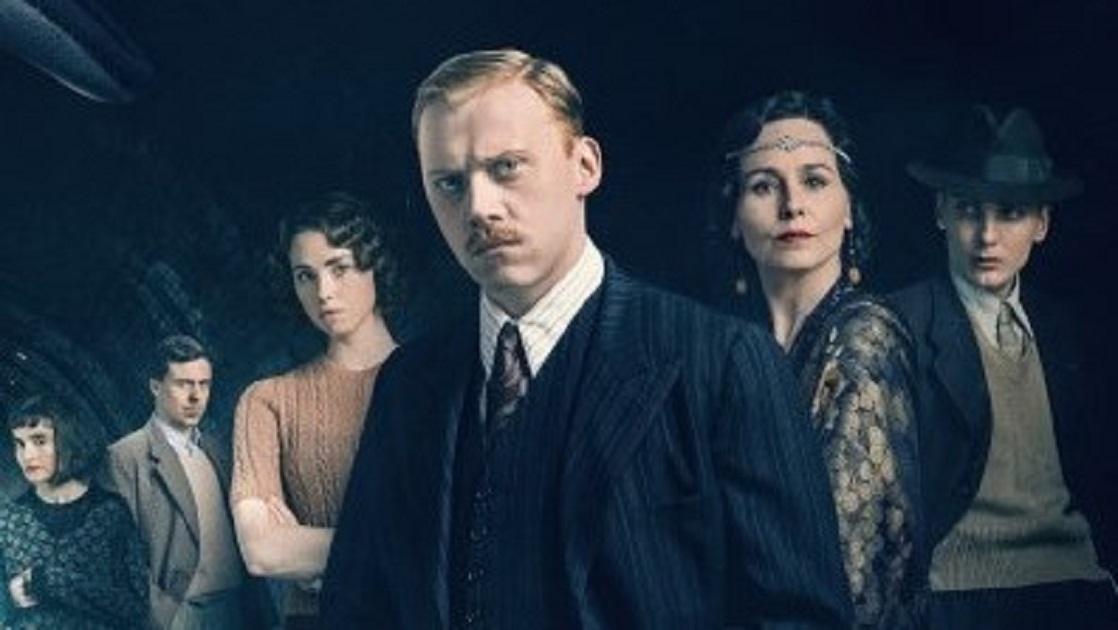 Fans will find Rupert Grint's next on screen in the upcoming BBC adaptation of Agatha Christie's ABC Murders as Inspector Crome, alongside his co-star John Malkovich, as renowned detective Hercules Poirot. Deadline has revealed a new image of the cast, including Grint as the Poirot skeptic of the ABC Murder police investigation team as well as fellow Potter alum Shirley Henderson, Moaning Myrtle (far left) as Miss Rose Marbury. When we previewd the image on Instagram one witty follower commented that Grint was looking more and more like Reg Cattermole, Ron's polyjuiced likeness from Deathly Hallows Part 1! You can see Grint and Henderson in the three-part ABC Murders when it airs this Christmas on BBC One and later in the US on Amazon.
Claudia Kim on Becoming Nagini with Glamour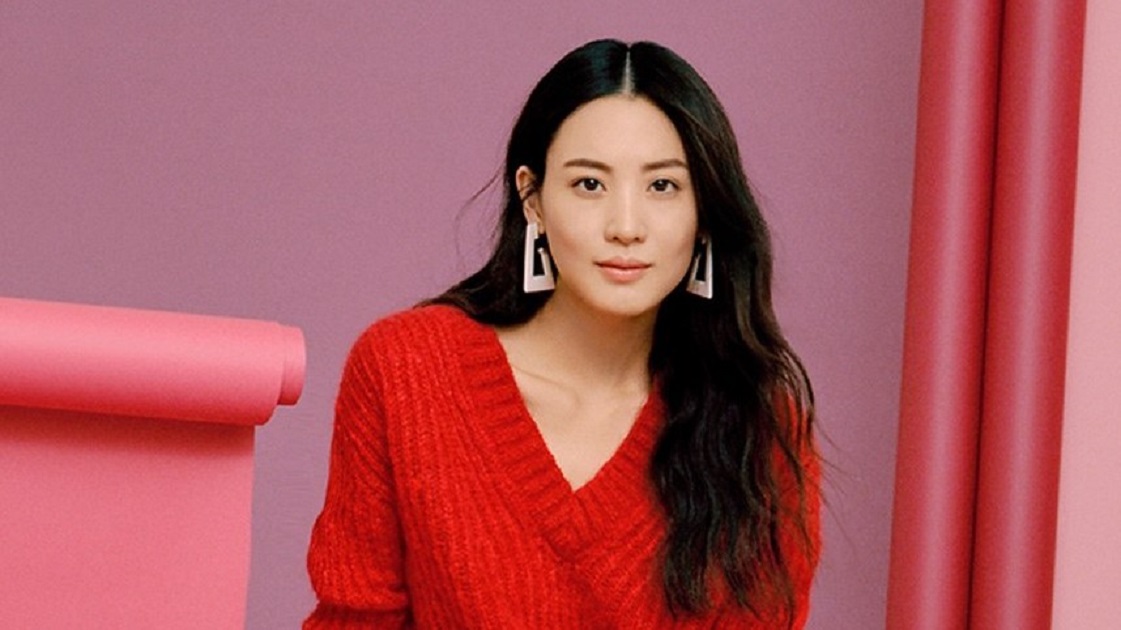 The Crimes of Grindelwald cast gave countless group interviews along the pre-release press tour, but most of the actors did a few solo. Glamour published one of those earlier this week with Claudia Kim, the Maledictus who was revealed to be the future pet of Lord Voldemort, Nagini, on Kim's audition for the role and the impression she made on director David Yates and co-star Ezra Miller, and the preparation for their on screen camaraderie.
Yates explained what he found so unique about Kim's portrayal of the future snake,
"Kim didn't even know what, exactly, she was auditioning for until she got the part. And competition was fierce, despite all the secrecy. Kim stood out by tapping into Nagini's sensitive side. 'Actresses from all over the world read for the role, and Claudia's read was the most emotional and affecting,' Fantastic Beasts director David Yates told Glamour via email. 'She was able to capture the character's emotional core and found elements of both vulnerability as well as strength in what Jo [Rowling] had created on the page.'"
And Miller's approval couldn't have been more evident,
"With total respect to the other actor who was auditioning that day, I do remember that when Claudia left the room, we were still crying,"[…]"Consensus seemed pretty immediate on all fronts: Claudia is a superstar."
Kim also explained why she was interested in the part,
"What drew me to the role was that she's still very much a powerful, powerful being, despite her unfortunate circumstances and her vulnerabilities."
To get ready for the role, Kim trained with a movement coach to learn to appear physically snake-like. She also shared that she and Miller went on a one-on-one walking expedition to mimic their scenes together and get to know one another ahead of filming.
Read more on Claudia Kim's Fantastic Beast experience in the full interview and stunning photoshoot in Glamour.
Julie Walters in a New Poster for Mary Poppins Returns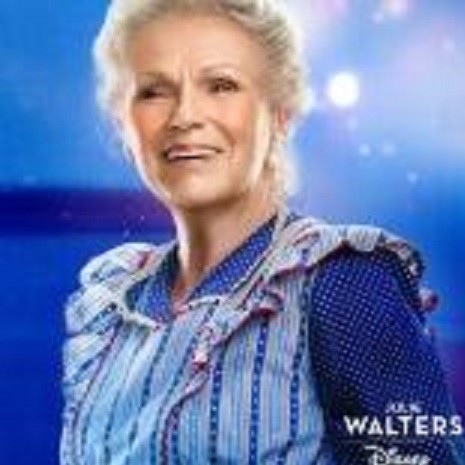 Dame Julie Walters, who played beloved magical matriarch Molly Weasley in Harry Potter, will soon take the screen as another caretaker of sorts in the upcoming sequel to the Disney classic Mary Poppins, Mary Poppins Returns. Walters plays housekeeper for the now grown Banks siblings along with widower Michael's own children. Magical new posters were revealed earlier this week including this one for Walter's character Ellen. Mary Poppins Returns opens in theaters December 19, 2018 and tickets are already on sale!
Victoria Yeates Leaves BBC Drama for Fantastic Beasts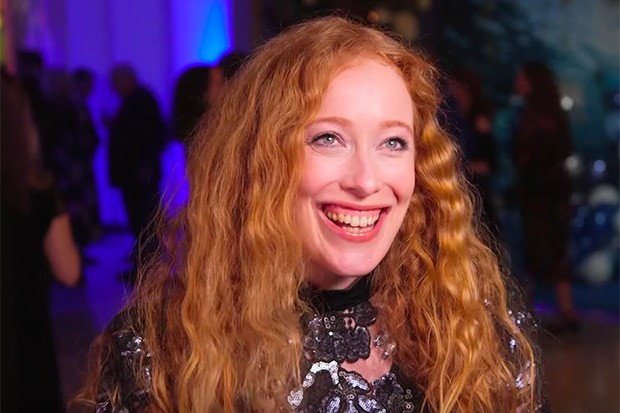 Victoria Yeates, who made her Wizarding World debut with the release of Crimes of Grindelwald last week as Newt Scamander's assistant Bunty, is leaving her role in the BBC period drama Call the Midwife. After playing the role of Sister Winifred since 2014, according to Birmingham Live , Yeates is apparently leaving the series as a result of her upcoming presence in Fantastic Beasts,
"However, with the opportunity of Fantastic Beasts and all that it entails, it became clear that it was time to hang up Sister Winifred's wimple and move on to the next adventure."
Yeates also added this about working with J.K. Rowling,
"Victoria said Rowling was 'a role model',[…] 'I've always been a fan. She's everything you'd expect – funny, intelligent and warm.'"
It seems that Bunty, who appeared in only one scene in Crimes of Grindelwald, will play a larger role in future installments of the prequel. We look forward to getting to know her character better and see how she fits into the increasingly intriguing plot.
Alison Sudol on Friendship, Feminism and the Fantastic Beasts Fandom
In the midst of the Crimes of Grindelwald press tour, Alison Sudol, Fantastic Beasts Legilimens Queenie Goldstein, met with The Frontlash to talk about friendship, feminism, making music and and being a part of the Fantastic Beasts family.
Sudol, who recently released a new EP after a lengthy hiatus from creating music, had this to say about how singing affects her emotionally and physically,
"I can feel my heart opening when I sing. I can feel the difference in my body, and music helps unlock that in people too. Music is sometimes the thing to get you through the worst times. It's so personal, and it becomes your story."
She also said this about being included in the Wizarding World and about the fandom specifically,
"It's a movie about magic, and the fan base is largely introverted people, who want to believe in magic. It's so dear, and they really care about it. And the cast and the crew, and David Yates, the director, everybody cares. It's really nice to be a part of that — I don't feel like I'm endorsing something negative. I mean, there's darkness in this (movie) world, but there's darkness in the world. But it's not demeaning or anything like that. And I'm really proud to be a part of it."
Take a look at Alison Sudol's full interview and gorgeous photoshoot with TheFrontlash. Her new EP Moon is available on iTunes, Spotify and Amazon Music.
Behind the Scenes Photos from Peaky Blinders with Helen McCrory
1920's British crime drama Peaky Blinders starring Helen McCrory, who's known to Potter fans as Narcissa Malfoy, revealed some new season 5 behind-the-scenes images of the hit series that took home the TV Choice Award for Best Drama earlier this year. Peaky Blinders, which moves to BBC One for its fifth season will air sometime in 2019.
That's all the Harry Potter and Fantastic Beasts cast news for this this week. We hope those who celebrated had a Happy Thanksgiving and we'll bring you all the holiday magic from the Wizarding World in the coming weeks!