Theater Round-Up: 'Cursed Child' Stars Announced for BroadwayCon 2019 While Melbourne Readies for Previews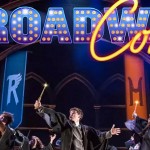 Dec 14, 2018
Harry Potter and the Cursed Child features prominently in this week's theater news, as has often been the case since the production first opened in London. The attending cast is now confirmed for BroadwayCon 2019, and the newest production, located in Melbourne, Australia, is readying for January previews.
Cursed Child stars and contributors remain busy elsewhere as well, with soundtrack composer Imogen Heap announcing a new world tour and Noma Dumezweni offering support to a new industry award. Additionally, Harry Potter alum Daniel Radcliffe discussed his theater experiences on the podcast Stagecraft, Dawn French stars in the currently-running pantomime Snow White and Imelda Staunton has been tapped to host a charity performance for the Kiln Theatre alongside husband Jim Carter.
Read on for more details!
Cursed Child Stars Confirmed for BroadwayCon 2019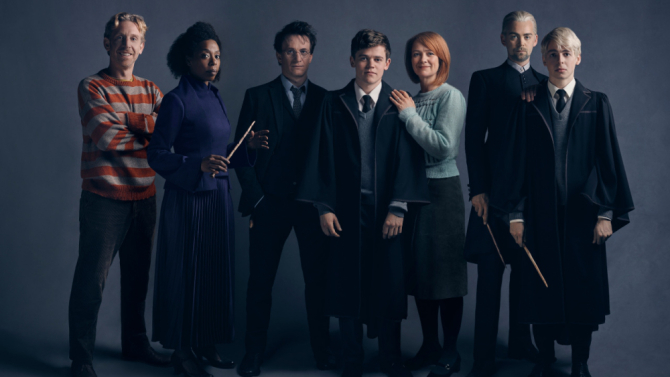 Leaky first reported that Harry Potter and the Cursed Child would join BroadwayCon 2019 back in October, and now we can share the BroadwayWorld announcement of confirmed cast members planning to attend!
Original cast members Jamie Parker (Harry Potter), Poppy Miller (Ginny Potter), Sam Clemmett ((Albus Potter), Paul Thornley (Ron Weasley), Noma Dumezweni (Hermione Granger-Weasley), Alex Price (Draco Malfoy) and Anthony Boyle (Scorpius Malfoy) will all participate in a Cursed Child panel moderated by Melissa Anelli, co-founder of BroadwayCon, LeakyCon and author of Harry: A History.
The Spotlight Series panel will be held Friday, Jan. 11 at 1:45 p.m. Other mainstage panels will feature the popular productions Mean Girls, Be More Chill, The Prom, Pretty Woman, My Fair Lady, Come From Away and Dear Evan Hansen. For additional information on special guests, visit BroadwayCon's website here.
Melbourne Theater Ready for Cursed Child Previews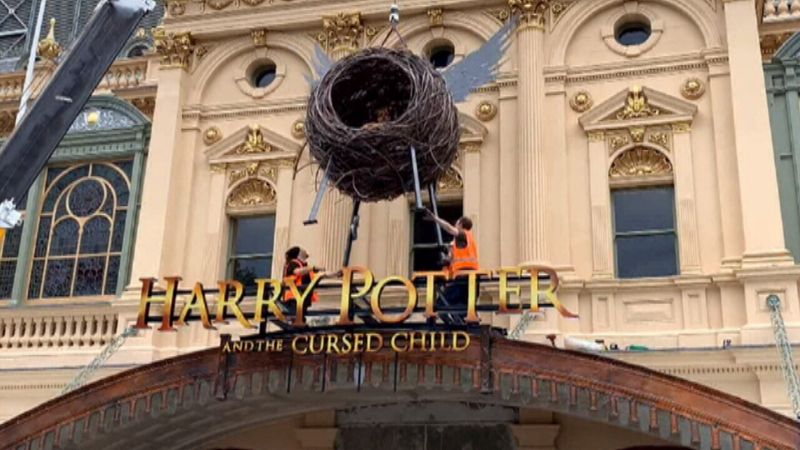 9News reported from Australia that the Princess Theater underwent a significant renovation in the lead-up to the opening of Harry Potter and the Cursed Child Melbourne. Scaffolding hid the front of the theater for the last 10 months while a $6.5 million restoration and refitting was underway, and it has finally been removed, revealing the magic brewing beneath.
Theater owner Jason Marriner observed:
"There's really been no expense spared in reaching the finite detail and right into the designers imagination just to make the Princess theatre, absolutely a part of Harry's world."
Scenic Supervisor Gary Beestone added:
"The important thing about Harry Potter is that they started in books and in people's imaginations so… there's a very high bar of what people expect and want to experience."
While this extensive preparation took place, the cast has been hard at work rehearsing for the last 12 weeks and are, without a doubt, ready to unveil a piece of the wizarding world, and the continuation of Harry's story, to Australian fans when previews begin in mid-January!
Daniel Radcliffe on Acting and the Stage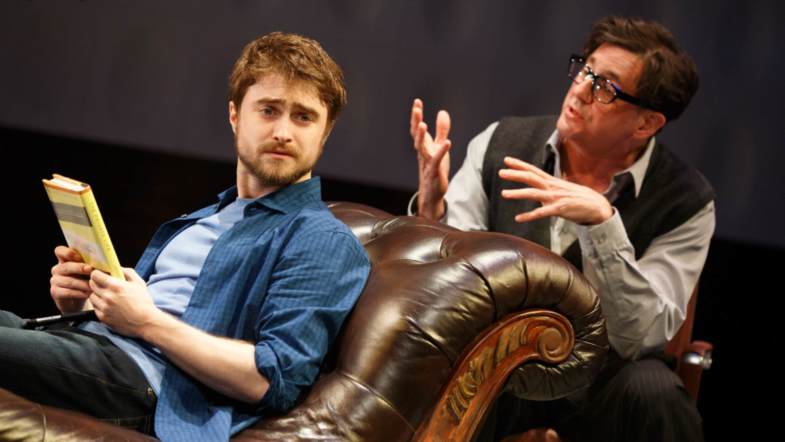 Daniel Radcliffe, currently performing in Broadway's The Lifespan of a Fact, recently joined Variety's theater podcast, Stagecraft, to discuss how returning to the stage throughout his career has made him a better actor overall. He reflected:
"It gives me a lot of confidence as an actor, which is not always something that I've felt…I feel like doing theater, doing 'Equus' and 'How to Succeed [in Business Without Really Trying]' and all those things, it was really very important for me psychologically. There's something about doing it without an editor to save you, or a myriad of things in post-production that can help you out, something that made me go: 'Okay, I can act.' I've grown a little bit as an actor every time I've gone back to the theater. I think it makes me better to do it."
It is also evident that stage acting helped Radcliffe not only expand his professional repertoire and hone his skills but also, in some measure, separate himself from Harry Potter. He acknowledged, however, that being known as The Boy Who Lived never really hindered him as he sought new and different work. For all the directors who might have shied away from casting him, Radcliffe revealed there were just as many who were happy to "reinvent" him.
Listen to Radcliffe's full interview with Stagecraft's Gordon Cox below!
Imogen Heap to Tour US in 2019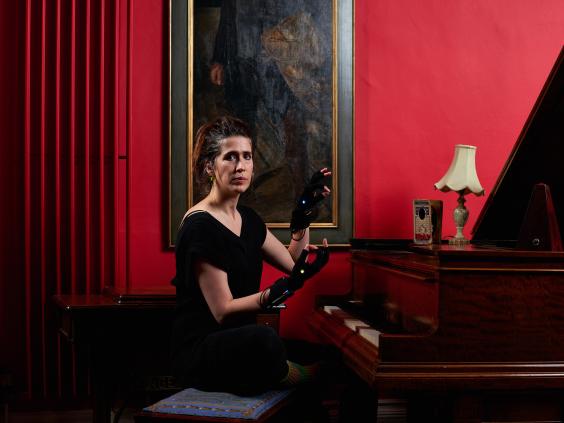 Imogen Heap, the musical innovator behind Frou Frou and the recently-released Harry Potter and the Cursed Child soundtrack, has announced a U.S. tour for the first time in eight years, and her tour will prove as ground-breaking as her music. In addition to concerts, the Mycelia tour will also feature music and family coding workshops and forums for discussing technology and fairness in the industry. It will officially launch the blockchain-fueled platform called "Creative Passport."
Heap told Papermag:
"For years now we've been complaining about the state of the music industry and how it has been held back by old ways of thinking, negatively impacting music makers – a major pain point being that we are the first to put in any of the work, and the last to see any financial reward or even payment…Through Mycelia and its 'Creative Passport', as music makers we now have no excuse but to put our best foot forward and become open for business, decentralizing the ecosystem so that it will ultimately benefit everyone. I am excited to be going on the road to bring this to life, in addition to showcasing other new technologies which will add to transforming the music industry into a fair, flourishing and vibrant place."
For more information on the tour, workshops, talks and tickets, visit the Mycelia site here.
Noma Dumezweni Supports Edinburgh Fringe Award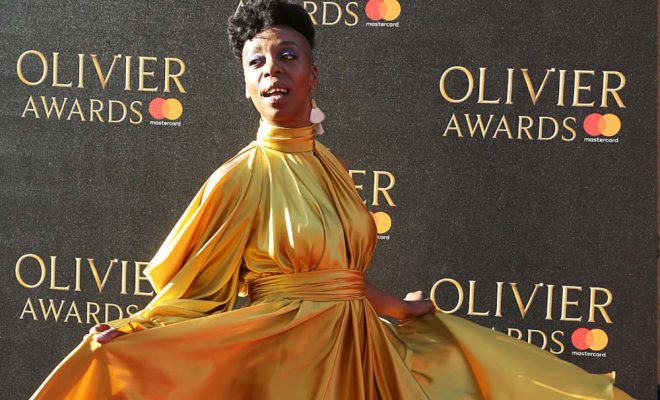 The Olivier award-winning Noma Dumezweni, currently starring on Broadway as Hermione Granger-Weasley (and set to appear with her costars at BroadwayCon), offered her support for the new Eclipse Award aimed at helping black artists gain a successful foothold in the industry.
Edinburgh's Summerhall is partnering with touring company Eclipse to create the award, which will bestow £10,000, in addition to marketing, press and technical assistance, to help a black artist or independent company bring a production to the Edinburgh Fringe. This tangible support also includes offsetting travel expenses and waiving the upfront rental fee, which would normally be prohibitive.
Dumezweni told the Stage:
"It's fantastic to see an established company like Eclipse continually opening doors for black artists and pushing to make the theatre industry more representative of the whole of society. Being a part of the Edinburgh Fringe was a major milestone in my career. I'm really pleased to be a patron to this award and to offer my support to the next generation of young black artists."
This award is open to UK-based black artists and black-led companies outside Scotland, and the winner will be awarded a run in a Summerhall venue.
First Look at Dawn French in Snow White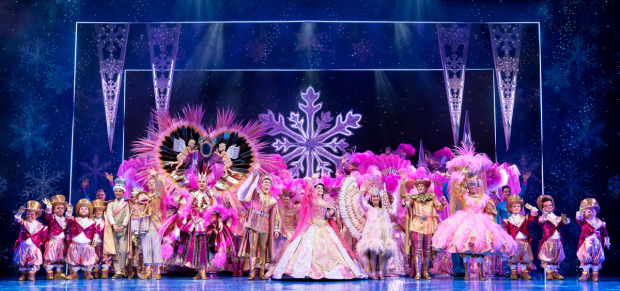 Dawn French, who played the Fat Lady faithfully guarding the entrance to Gryffindor Tower, stars in the London Palladium's pantomime of Snow White, returning for its third year. First look photos of the gorgeous production have been released, including a delightful image of French as Queen Dragonella.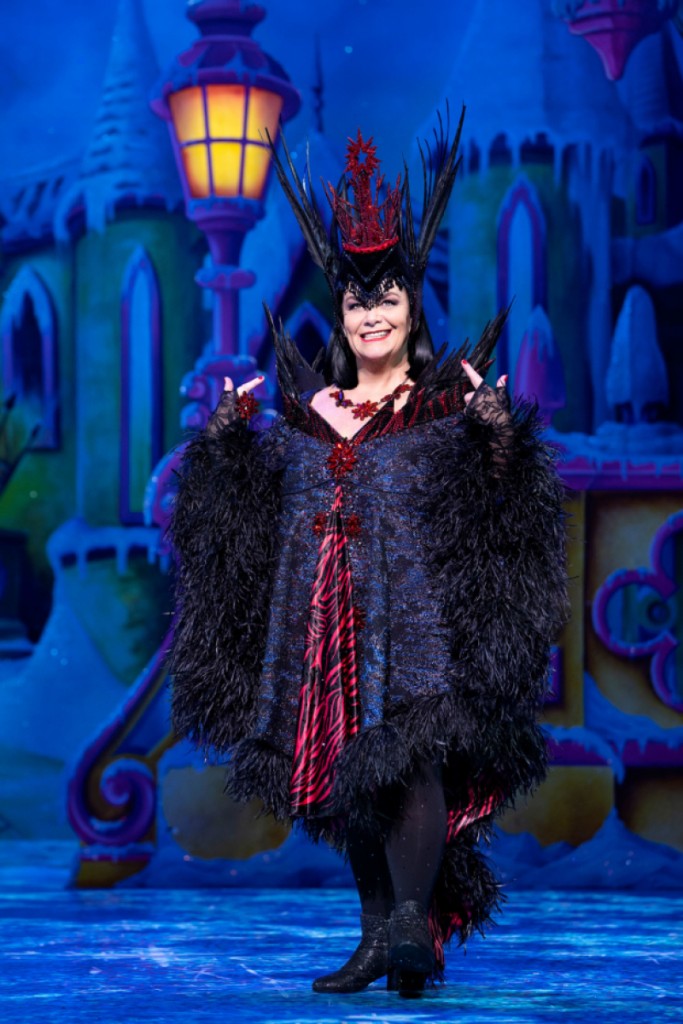 Snow White opened Dec. 8 and runs through Jan. 13, 2019. View a gallery of other first look images featuring the talented cast at WhatsOnStage here.
Imelda Staunton and Jim Carter Host Cabaret Charity Event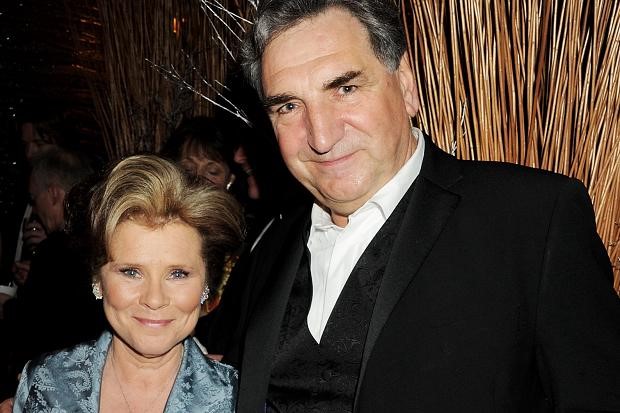 Imelda Staunton, known for her portrayal of the despicable Dolores Umbridge in the Harry Potter series, is also a renowned stage actress and will join her husband, Jim Carter, to host a charity Cabaret Event to raise funds for the Kiln Theatre.
According to BroadwayWorld, the one-off special will be held Sunday, March 10, 2019 and feature well-known stars such as Jim Broadbent (Professor Slughorn), Sharon Clarke, Michelle Dockery, Sir Derek Jacobi, Clive Rowe and more.
The duo issued a joint statement, saying:
"We are excited to be hosting a special one-off cabaret fundraiser for our local theatre. The show will be packed full of surprises as some of Britain's best known performers get together for an evening of music and laughter."
Tickets are priced at £75 and £125. A limited number of corporate packages are available upon request. Priority Booking opened at 10 a.m. on Tuesday, Dec. 11, while public booking opens at 10 a.m. Friday, Dec. 14. (That's TODAY!) For more information, visit the Kiln Theatre's website here.