'Harry Potter and the Cursed Child' Cast Panel Charms at BroadwayCon!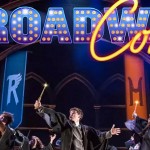 Jan 14, 2019
BroadwayCon kicked off over the weekend with a day full of Cursed Child celebrations – very fitting for a Broadway show that's been breaking records left, right and centre stage! Leaky's Editors, Kim McChesney and Amanda Kirk, were on the ground at the convention, and provided full coverage of the Harry Potter and the Cursed Child cast Q&A panel!
Our weekend started with a performance of King Kong on Broadway, another production by Harry Potter and the Cursed Child playwright, Jack Thorne. We've previously reported on the ginormous gorilla puppet used for the show, and you can check it out below – it was truly incredible!
Leaky's weekend at @bwaycon began with a trip to see @KingKongBway with a book by #CursedChild (@HPPlayNYC/@HPPlayLDN) playwright, @jackthorne! That Engorgio'd gorilla is unbelievable, really. See it if you can! 🦍🤩 pic.twitter.com/o7ZD9BpNbb

— The Leaky Cauldron (@leaky) January 11, 2019
We also saw Daniel Radcliffe in the brilliant Lifespan of a Fact: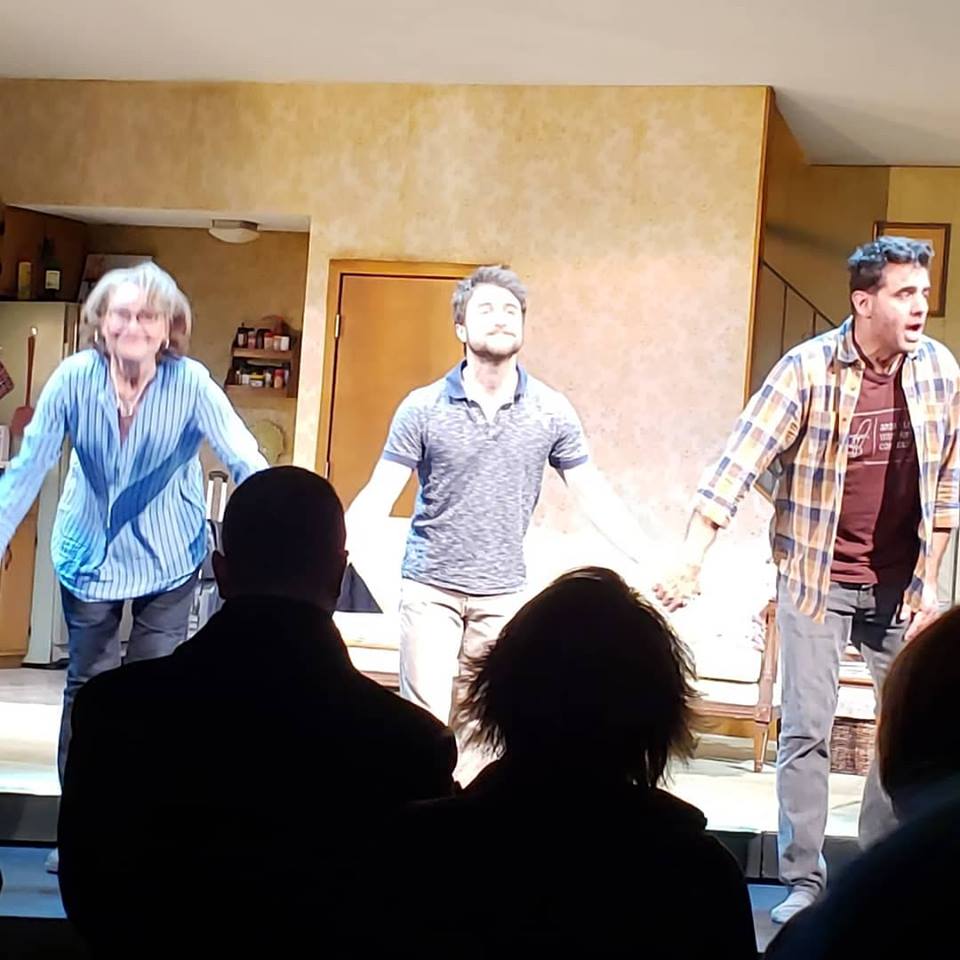 Our schedule at BroadwayCon started with a Harry Potter and the Cursed Child meet-up and discussion, where we heard from various Potter fans in a session moderated by LeakyCon alum, Brian Acunis, and also met one of our Harry a History giveaway winners:
An in-depth discussion of Cursed Child at the Potter Meetup with superfan and @leakycon alum @brianacunis before the @hpplayus cast hits the @bwaycon mainstage!⚡⚡⚡ pic.twitter.com/nSC82n11Ty

— The Leaky Cauldron (@leaky) January 11, 2019
Ilana was one of our "Harry A History" book giveaway winners. Are you @bwaycon? Find one of us from @Leaky & say hello. We are at the #HarryPotter panel right now! pic.twitter.com/Uhgje8VhAO

— The Leaky Cauldron (@leaky) January 11, 2019
Then it was finally time for the Cursed Child Q&A panel with Jamie Parker (Harry Potter), Poppy Miller (Ginny Potter/Weasley), Noma Dumezweni (Hermione Granger-Weasley), Paul Thornley (Ron Weasley), Anthony Boyle (Scorpius Malfoy), Sam Clemmett (Albus Severus Potter) and Alex Price (Draco Malfoy). Our very own Melissa Anelli moderated the panel.
We are Tweeting live from the @HPPlayNYC panel @bwaycon! pic.twitter.com/PQRRXg1QpV

— The Leaky Cauldron (@leaky) January 11, 2019
Melissa first asked how the cast found the process of transitioning from London's West End to the middle of Broadway in New York City:
"It's loud! You guys are loud, man. Loud, compared with London. Everything's louder – the gasps, everything's just turned up here." says Jamie Parker.
"I think there's something consistent, though, which is the qualities of a Harry Potter fan" Poppy Miller continues. "Loyal, intense, intelligent, and very attentive."
The show is a full spectacle, Melissa comments, and fans going to the theatre are always looking out for hidden details. What do the cast look forward to most each night?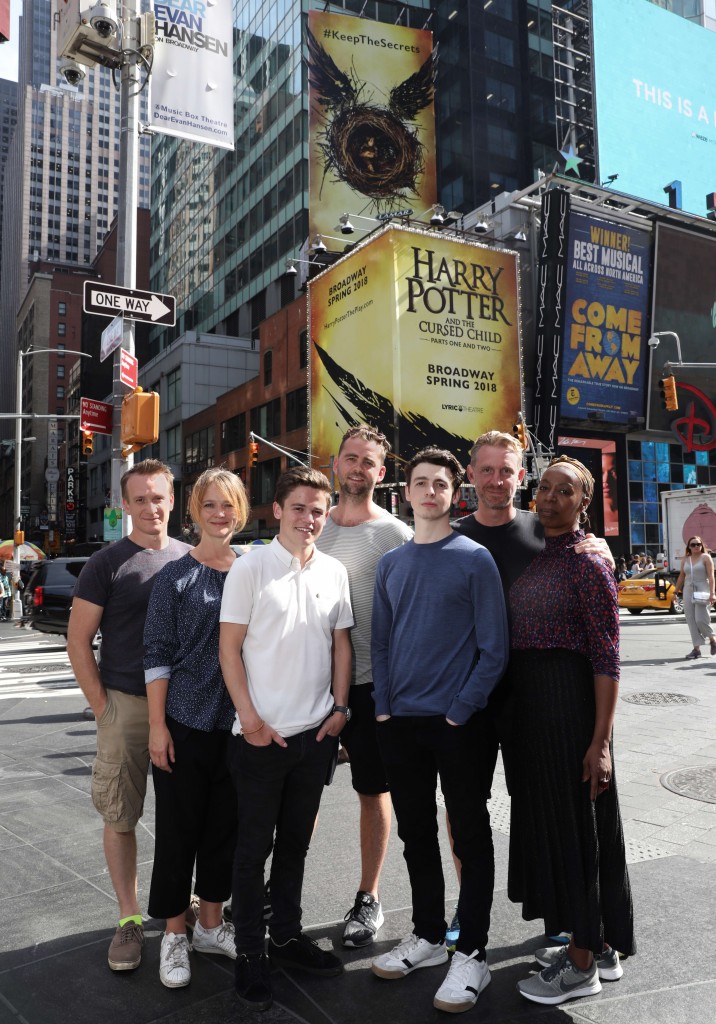 Noma Dumezweni describes a scene towards the end of the first act, in which Hermione, Ron and Harry 'undergo a transformation': "If you know it, you know it! Well, I take great pleasure in that moment, and it terrifies me every time – that's all I'm going to say!"
"We start on King's Cross Station," Paul begins. "It's a little moment for us all to be together right at the beginning-"
"Except for me-" says Alex Price.
"And me." Anthony Boyle adds.
Paul continues: "Well, yeah, apart from the Malfoys. But the first time we performed this in America, I walked off and said to her [gestures to Noma] 'I love Broadway'." 
Dumezweni corrected him: "No, you didn't, you said 'I bloody love Broadway'."
A lot of clapping, laughing and 'loudness' is apparently what makes Broadway so different to the West End!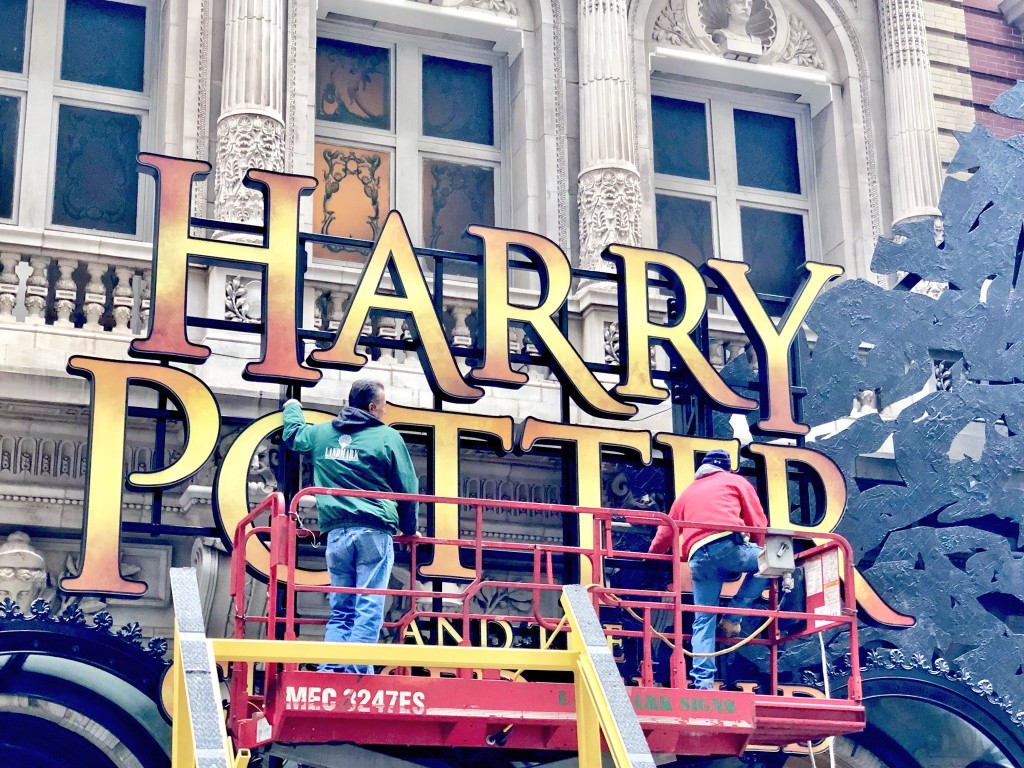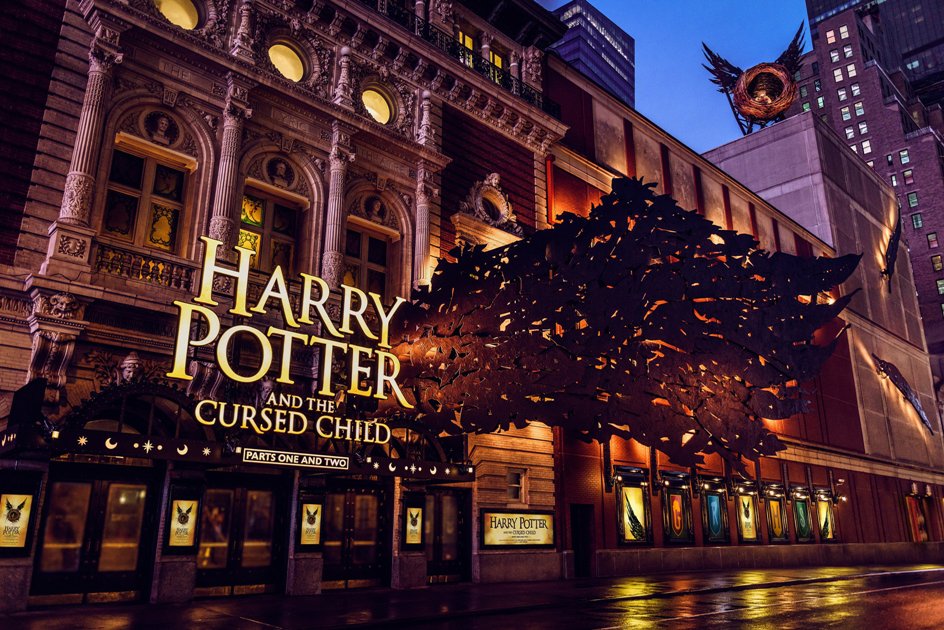 The Lyric Theatre underwent a huge transformation in the form of a renovations on an unusually large scale for a theatre. How does this transformation and immersive atmosphere contribute to their performances?
Poppy Miller says: "Coming into that theatre for the show, I mean, we can compare it to London openly and say that this is just something else. If you've not been in that space at front of house before, you're just going to want to stay! I say things like, 'Oooh, well, if it got to the end of the world I wouldn't mind being stuck in here for a bit as long as I could eat the snacks'. It's utterly beautiful."
Alex agrees: "[The Lyric] had a lot to live up to, with The Palace Theatre in London, which was perfect for this play. Then the renovation did that and more."
"It just sets up the experience." says Noma. "In Palace you're loving it – it's Hogwarts, basically, and then we walk into the Lyric and see what Christine Jones and Brett Banakis have done and just go — well, I'm trying not to swear, but you're like, beep me, this is amazing!' 
Noma describes the Patronus artwork on the walls of the Lyric, in the form of wonderful murals:
"The work is absolutely extraordinary. Before you even enter the auditorium, you go through security and walk into that foyer, you look up and the stars are there, and the artwork's there… It's phenomenal what they've done, and what we're experiencing as well."
"The people who designed the show also designed the interior of the theater, and I'm not sure that's ever happened before." says Jamie. "But even the carpets are just so Hogwarts."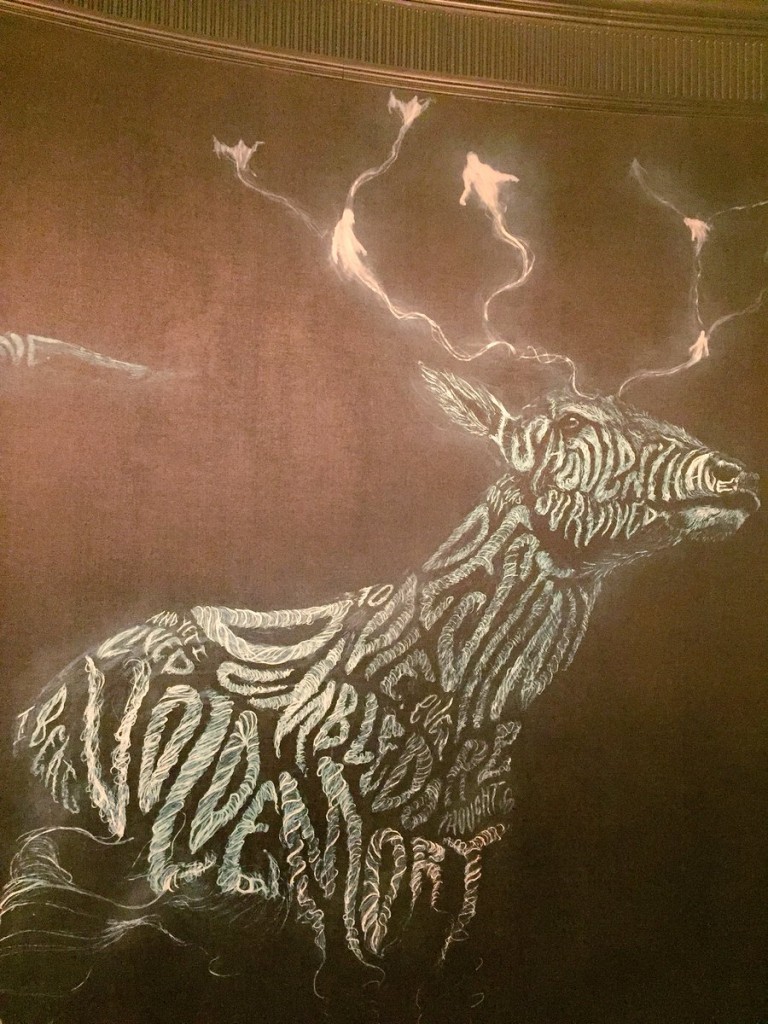 Poppy adds: "In the Patronus room that Noma just mentioned, there's something about the generosity of those two designers which is that they commissioned those artworks. They didn't try to hold on to anything, they just tried to get the very, very best for that space. That's all throughout the production, I think, just people bringing their excellence to production on every level."
"It starts on the outside, even – that extraordinary wing as you're queueing up waiting to see the show […] The whole experience is beautiful." Noma says.
Answering Melissa's question of whether the theatre's atmosphere influences their performance at all, Poppy answers: "We had to live up to our environment – we had to step up!"
Melissa asked the cast if there was anything that surprised them about the move to America (other than the 'loudness', that is). Paul tells a story of a slightly confounding experience:
"There was something that happened the other day. One of the cast members was picking up something from the car park straight after the show, and he said 'I will never do that again', because he overheard someone say, 'There's just not many songs for a musical'…. There's a spoiler, right there for you!" 
Sam Clemmett says on the differences between Broadway and West End stage door experiences:
"The stage door experiences in London were lovely, but the stage door experiences here are even longer, and you're being even more generous with your time there, to come meet us and talk about your experiences. To hear about your thoughts on the show and your love for these characters is amazing, and it's really stepped up here. It's even more enjoyable."
Jamie Parker adds:
"The culture over here is not embarrassed or afraid about communal experiences, but throwing in your lot in front of a room of complete strangers and just giving your whole heart and soul to it, and all of your imagination — that's a really beautiful thing. That's what I mean by being loud. You guys are a global constant – it doesn't matter where this show's gonna be done, whether it's in Melbourne, that's coming up. But in England, there's always a bit of coaxing that needs to happen to draw the English out of their shell. That's a daily surprise, and a daily delight for me."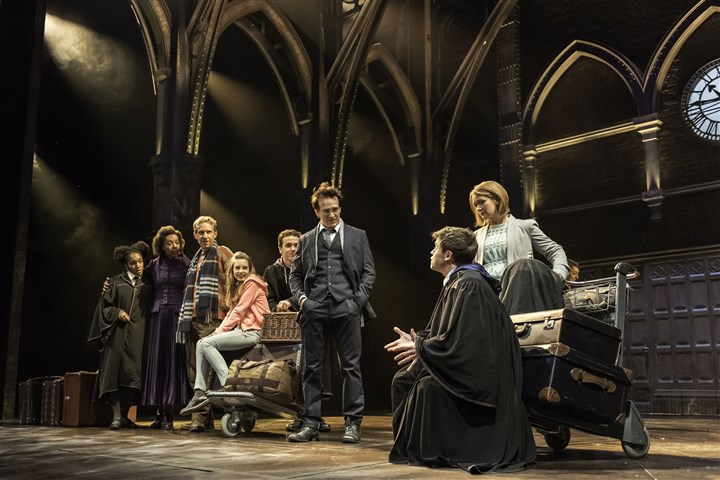 Have the cast gotten used to becoming a part of the 'greater Harry Potter landscape' yet, having done this for a while? Noma responds:
"I personally feel that the seven of us, with this theatrical experience, first and foremost I'm so glad we still like each other after almost three years. That for me is the biggest thing, because as creatives and as actors, sharing this experience has been phenomenal. And we know that there's this bigger world, because Daniel and Rupert and Emma were the film versions, but ultimately the story is the books – the books is where it all starts from. So we understand – all of us – the legacy of what we have to be part of, through that light. And we're theatrical creatures. Yes, we are a part of this magical world, it feels like, from my perspective. With my casting it's definitely going 'Oh yeah, we can do that with theater, we can do that with storytelling', and I'm very, very proud of that."
The cast also get up to some extracurricular activities when not onstage – Jamie reminisces their adventures in softball via the Broadway Softball League, in which some of the cast teamed up as The Fizzing Whizzbees:
"We're terrible, I miss it! […] Alex and I were so committed to catching the same ball once that I ended up with about six stitches." Jamie says.
Alex laughs, "My elbow, your eye … God, that was a good game!" 
"We did beat Kinky Boots, though, once." Paul asserts.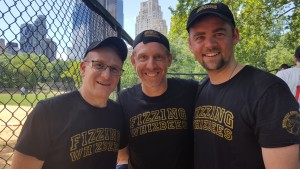 Anthony Boyle tells a great story about finding somebody trying to scale the Palace theatre in its early days of construction for Cursed Child:
"I was at the pub, the day [the sign] went up, and there was this group of delinquents, and they were climbing into the nest. I was with Jeremy Ang Jones and my brother, and saw them from across the street and I just went, 'HEY, THAT'S MY PLAY — THAT'S MY PLAY!"
"They caught them, and then they put some spikes up there, so no one try to climb in there."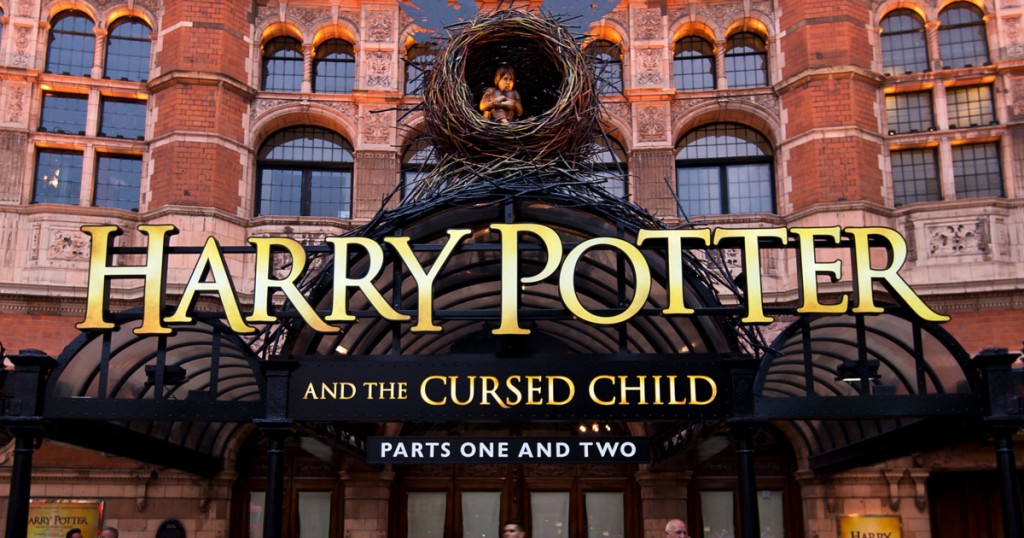 Who's in the nest though? Melissa clues the cast into the fact that Potter fans like to debate and rip apart theories (a lot), and asks whether the cast have differing opinions on who the nest-child is:
Poppy begins to say she assumes they all think the same, "I'm feeling a bit dim now because I always just assumed it was a particular person, but maybe there's a debate… I'll spend the next thirty years thinking about it!" 
Melissa turns the questions on Jamie Parker, asking him what was it like to play and create a new interpretation of Harry Potter:
"I always saw it as a continuation, really, but picking up your life story from nineteen years later, that's not a very weird concept to me. I frequently feel like I"m still seventeen, or got stuck when I was eleven. I'm still essentially that same little boy. That's not complicated, or an imaginative leap to me in any way. I just read the books a lot, and picked up the play and noticed the differences between me and him. You know, I haven't got green eyes, and I'm not a wizard. But we've got a lot of similarities, and learned where I stand."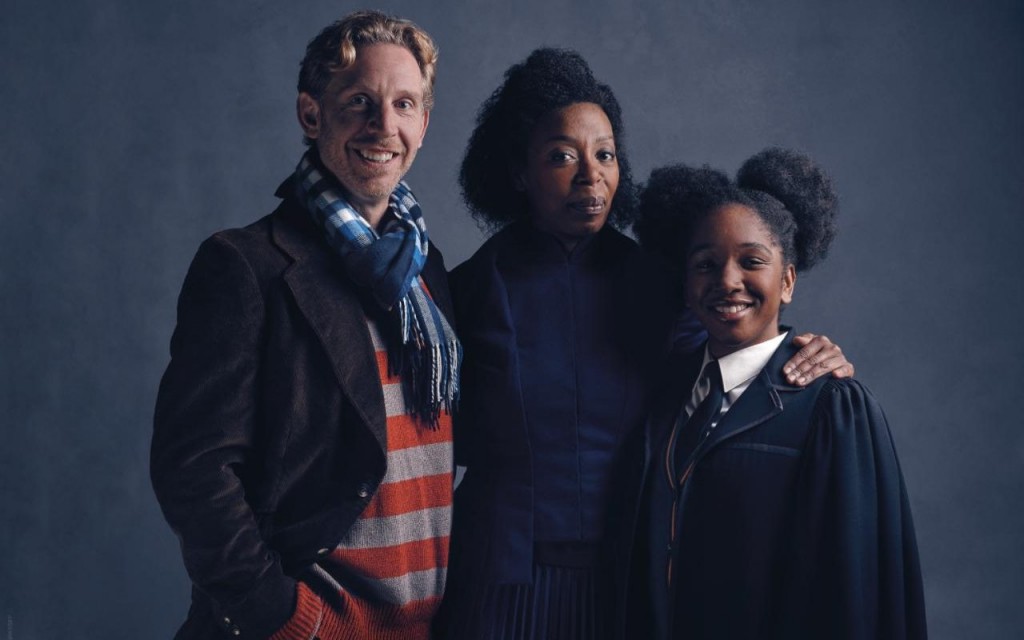 Melissa acknowledges the women whom Noma's casting gave agency and representation to through the Harry Potter books, and asks what it's like meeting those fans:
"It's amazing, because growing up I didn't see people who looked like me. Forgive me for advertising another thing that's just come out, it's Mary Poppins Returns. I've got a tiny little part, but I love Mary Poppins, and to be able to be a part of that… I've said to friends of mine, saying 'Isn't it weird seeing black people in Mary Poppins Returns?' It shouldn't be, but having grown up not seeing that — the world always goes on but how we tell stories is the thing that changes, and how we receive information. So it's an absolute pleasure and privilege to have this, because that's what started it for me. John Tiffany, Sonia Friedman and J.K. Rowling went, 'We'd love you to play Hermione in this show'"
"It's amazing. I didn't grow up seeing people like me….It's changed my life, playing Hermione." Noma Dumezweni @bwaycon @HPPlayNYC pic.twitter.com/qAiM75XZTT

— The Leaky Cauldron (@leaky) January 11, 2019
"And it's not just girls, but boys as well, because I remember these stories in my twenties, and I know what Hermione looks like. That's what books give you – books give you your own imagination. Books give you information. Books tell you how – well, you tell the book, in a weird way – how you can see that character. We all have our own versions, and our own versions are usually to do with us. So having the privilege of playing this version of grown-up Hermione, it's changed my life, and I am so very, very grateful."
Paul introduces World Book Day to the audience:
"Cherelle Skeete, who played Rose Granger-Weasley in London, got this amazing letter one day with a picture of a little black girl who dressed up as Rose Granger Weasley for World Book Day, and her mum had just written with the picture 'Finally, my daughter has someone to go dressed up to school as'. Little moments like that, being part of that, is unbelievably special." 
What did Poppy draw on to create 'her view' of Ginny?
"Jack Thorne has a really unique very of Ginny, that she's a 'dark little girl'. Her darkness interests me, but she's also full of light in this story. She represents the light, I think. Most people do a play without any kind of backstory, but as Jamie pointed out, we've got this rich, rich scene, and so although [Ginny] may be less present in the books, what you get is just fantastic, that you carry inside you that fight, that trauma. Jamie and I spoke about the trauma that both Ginny and Harry suffered as kids, at the hands of He Who Shall Not Be Named.  I think that's incredibly rich for a start, how far do you interpret that, and how frauds that mean that your relationship with this man you've loved all your life has that fear in it, and that strength. He saved her life, and now it's her turn to save his. It's very rich. Oh, and also she's funny."
Jamie steps in: "And the play would fall apart without Ginny."
Poppy agrees, "She's certainly very admirable. I do admire her. People expect me to do things because I'm playing Ginny, so I sort of do them but that's gonna end in April! […] I don't feel at all lacking in material."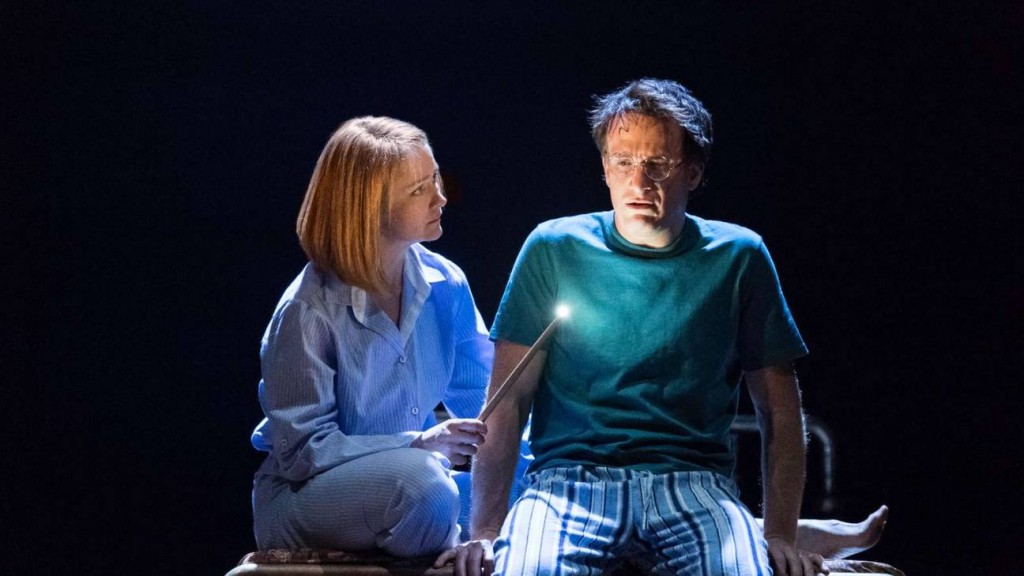 Melissa picks up on an interview with Anthony Boyle, in which he describes how he brought the physicality of playing Scorpius to life by studying purebred dogs, and their voices:
"Yeah, I just wish I hadn't said it now." He laughs, "It gets brought up all the time! So basically I had this idea when I read on Pottermore all this stuff about the Malfoys, that they were Purebloods, so I looked at purebred dogs, and they basically had these deformities. Like pugs, their larynxes are shortened, so they have breathing problems. So I tried that in rehearsals, and it seemed to work.
"Basically I threw lots of stuff at the wall in rehearsal, and some of it stuck. I'm pretty sure I gave Scorpius a limp one day. So there were a lot of bad choices, but mistakes are beautiful!"
How did Alex transform Draco from the troubled teen we knew from the books into a differently troubled adult?
"Well, I started looking at deformed birds." Alex jokes, "I focused mainly on the nineteen years between the end of the books to the start of our story. There's this rich tapestry of him between eleven and eighteen, and I saw my job as filling that time between us seeing his story, and him and his 'little pug'. That's where I started, but I didn't approach it any differently to how I've always approached any character, really. I'm quite boring, really!"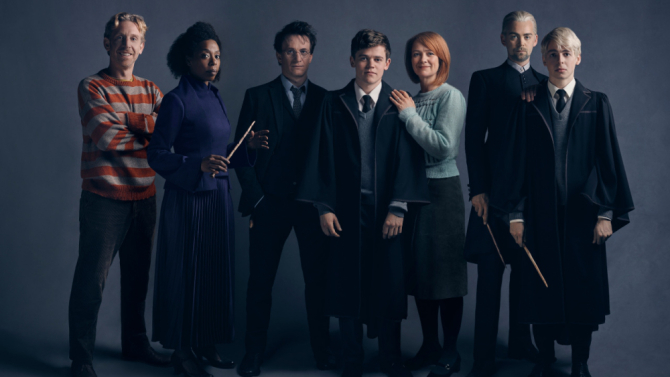 Paul Thornley also voiced the character Olgierd in video game The Witcher 3, and Melissa asked Paul how he brings his theatrical background to something entirely focused on his voice (and it's a very different voice than that of Ron Weasley!)
"I'm very versatile! When you do a video game they tend to show you all the artwork and backstory to [the game]. Then you try out say, eight different voices and they go 'That one!'. Doing voice stuff, you get more opportunity to try lots of different stuff. It isn't about what you look like, which is handy."
"We got rid of a few food jokes, because I'm incredibly fit," quips Paul Thornley on inhabiting Ron Weasley in @HPPlayNYC @bwaycon pic.twitter.com/neJxeYUnah

— The Leaky Cauldron (@leaky) January 11, 2019
"I pretty much turned up like this, to be honest. I had a chat with Jack because there were a lot of food jokes, and I'm a fan of a food joke, but we got rid of a few of those, because I'm incredibly fit. To try to bring some light around all this misery – that was my job."
Sam as Albus is a very relatable teen, even with the burden of being Harry's son – very 'Harry Book 4 or 5', as Melissa puts it!  How did he approach his character?
"I was locked up in the office for around seven hours reading the script, when I first read it. I got to the last page and went 'This young lad is incredibly unlikable'. He's a sod. We're seeing a lot of the story through his eyes, and I just thought I had to make him as relatable as possible. So with Albus I tried to start with the fun in him – how does he tick? And it all comes down to this friendship [with Scorpius], and how these two work."
Anthony Boyle apparently hated Sam for the first few weeks of production:
"I'd never met somebody so lovely, and I was like 'There must be an ulterior motive'. He was like, 'Hey mate, would you like a cup of tea?' and I'd be like, 'What are you up to? What's his game?' Then I realised he's just the most beautiful human being I'd ever met, and I just love him with all my heart."
Sam continues: "So that's where I started, and once I'd done that I went through things like his relationship with Harry and being at school, and the isolation, but absolutely started with his likability, because we have to find him enjoyable for this story to work."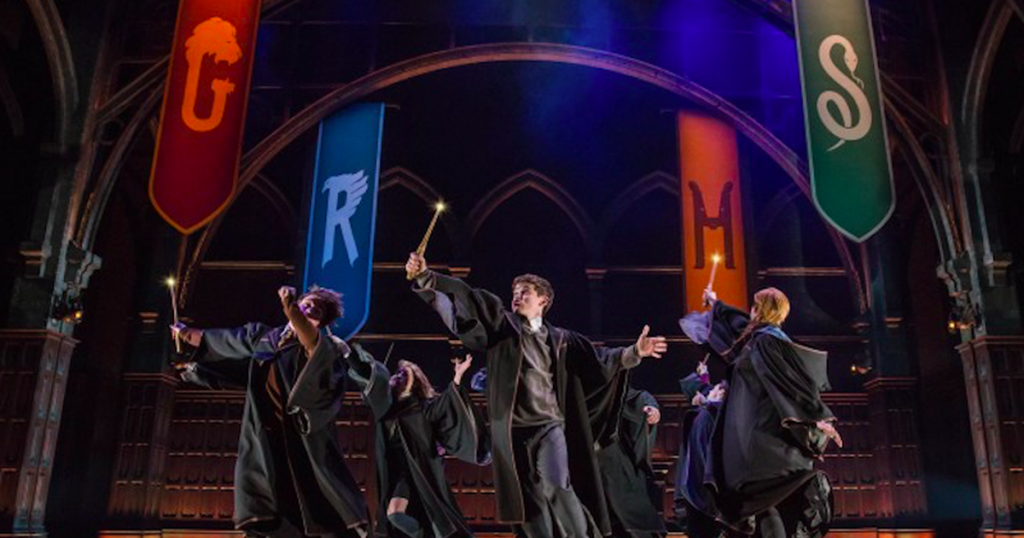 The cast will soon be giving up their roles to a new cast, so what will they miss about playing their characters?
"I will miss them, but I know I'll see them again," Noma says on her fellow cast members, "This has been seminal for all of us, in many ways, but I said to Anto and Sam that my daughter will bump into them in ten years time and say 'Hi Uncle Sam, hi Uncle Anto', and they're gonna go, 'What?! You've grown!'. It's this lot. It's this lot I'm gonna miss."
Sam thinks he'll miss Anthony most: "Not seeing him every day! We don't live together, but we practically do. We've shared a dressing room for the last three years."
Anthony agrees: "It's so weird, when we finished in London and we'd seen each other every single day, we met up after a month and it was like bumping into an ex. I was like 'Hey! You look…. great! How've you been?'. We had to have like, three pints before we could just settle down again."
"I think I'm going to miss playing someone this good…it's made me feel better about myself." Poppy Miller on her 3 year run as Ginny Weasley in @HPPlayNYC coming to an end. @bwaycon pic.twitter.com/8ciQt5CxWt

— The Leaky Cauldron (@leaky) January 11, 2019
"I think I'm going to miss playing someone really good." Poppy says. "I don't often play people this good, or decent, true, honest – all that. It's really juicy to play people who aren't that, but it's made me feel better about myself for the past few years! I'm really going to miss New York, and I don't think we can even comprehend what it's going to be like not embodying these characters anymore. It's going to be a big transition for us. Other people will be playing them, and already are playing them, so it's sort of light and meaningless – the baton's already passed and their story continues."
Have the themes of fatherhood affected Alex, Jamie and Paul's lives in any way?
Paul: "My daughter, who is here, today, she did say to me a while ago, "I wish you were more like Ron Weasley". I think I was asking her to do her homework – is that right, Florence?" 
In probably the best moment of the panel, a little voice comes shouts from the crowd: "Yes!"
Jamie: "I can't get away from Hogwarts because my boy is obsessed now. He's got all the LEGO. We spend our lives taking it apart and putting it back together again, and reading him the stories and all that kind of stuff."
Alex: "He's an incredible father, Draco, so I just try to live up to that." He says, sarcastically. "There was one time that my son – he was around six or seven – said as I was leaving, 'Dad, you going to work?' I said 'Yup.' He said, 'You going to play Draco?', and I said 'Yup'. Then he said 'Get Harry!'. I said 'Oh, I will!'
"I've already decided he's a Slytherin!" 
Alex Price's son: "You going to work, Dad?"
"Yeah."
"Going to play Draco?"
"Yeah."
"Get Harry."
Clearly, a Slytherin child, LOL. @HPPlayNYC @bwaycon pic.twitter.com/JSnnU9Qt6Q

— The Leaky Cauldron (@leaky) January 11, 2019
What was it like being around J.K. Rowling?
Anthony Boyle tells the story of first meeting Jo at a table read: "We were sat in the middle with Parker who's a seasoned theatre actor, and this amazing cast of people, and we looked in front of us and there's two of the biggest producers in the world – Colin Calendar and Sonia Friedman, and Jack Thorne and John Tiffany, and then J.K. Rowling just dead in the middle. Me and Sam turned to each other just like, 'Hoooolyyyy s***, we have to be good'. I remember the first laugh I got, and it was on ' Sweets are how I make friends', and I looked up and J.K. was laughing and I was like, 'I'm gonna be alright, I'm gonna be alright!'"
Poppy echoes the thoughts of many, that the presence of Jo Rowling in a room is unmistakable:
"I'm sure some of you have been in a room with her, but she's a person who changes the temperature of the room. She's incredibly charismatic, she's really funny, adorable and she just always looks immaculate. Three of us [Sam, Jamie, Poppy] did a workshop – that's when we first met her – and when she talks to you she's just funny, she's so relatable."
"And shy," Adds Noma, "That beautiful thing of you're shy, but one on one, she's absolutely gorgeous. She does change the temperature of the room. And her high heels are fabulous!" 
Jamie agrees: "I was going to say that – great shoes! My first thought was actually weird sensory memory: coffee. I grew up in Edinburgh, when she was living in Edinburgh writing the books, and John Tiffany had already told us about how she'd write them in The Elephant House, and these other bars, and they were all places I would hang out when I was a teenager living in Edinburgh. She came into the room and I could just suddenly smell coffee."
When asked about characters they'd like to play other than their own, Anthony Boyle says he loves Snape:
"Snape, I think, is one of the most beautifully written characters. Severus Snape. I think he's just stunning. The grief, and love – it's just beautiful."
What's the craziest thing to have ever happened to them on stage? Anthony Boyle's is rather relevant to Scorpius Malfoy's love of sweets:
"This week, actually, I was doing a scene with Mr Sam Clemmett, and there was a pack of Haribo on the ground. On stage. I don't know what happened – that really freaked me out. I was really in the scene and looked down and there were just loads of jelly rings!" 
Jamie confessed to a huge mistake he made recently:
"The first time in almost three years I went out on stage without the Harry Potter glasses on. Sonia Friedman almost had a heart attack. There's like, 36 pairs of these glasses in the wings, and it's been this mantra behind the scenes. Then finally it happened where I was reading a book in the interval reading with these glasses on, and didn't change them. I went on and was like, 'Albus, Albus, you okay?' and turned Sam round and his face… I looked like Mr Freckricksen from Up."
Sam says it wasn't quite as simple as Jamie made it out to be – he didn't realise straight away: "You came up to me backstage like, 'What the hell did you look at me like that for?' and I said, 'Have you seen what's on your face?'"
The rogue live owls in early previews were also a hazard and major distraction, Poppy added, and Noma further elaborated: "The owl was fired the next day."
After a terrific and spoiler-free panel, it was time to make our way around the marketplace, where plenty of treats could be found for Potter fans:
We've been perusing the @bwaycon vendors for #HarryPotter -related merchandise & just saw this Slytherin lamp. All Hogwarts houses available or crests of each house on one lamp. @StorybookCraftCo https://t.co/JlCXEr0LFB pic.twitter.com/Y2k4cEJaBO

— The Leaky Cauldron (@leaky) January 11, 2019
More #HarryPotter merchandise from the @bwaycon vendors: sweet bracelets in house colours, each handmade by Miriam of @SummerOfString. pic.twitter.com/7pAWjkFDwh

— The Leaky Cauldron (@leaky) January 11, 2019
#HarryPotter medals for fans who raise $ for charity thru @PotterheadRuns via Fanthropy: Harnessing the power of fandom. Run like Snatchers are chasing you! @bwaycon pic.twitter.com/e5b0c5nZFb

— The Leaky Cauldron (@leaky) January 11, 2019
There's another#HarryPotter play just off Broadway. @PuffsPlay is offering an @bwaycon special ticket price of $40 today only. Use code: PUSMR40 pic.twitter.com/LpB36zWep6

— The Leaky Cauldron (@leaky) January 11, 2019
Attendees of @LeakyCon might recognise these t-shirts & other #HarryPotter stuff from @TheColorfulGeek. She'll be at both LeakyCons in 2019 or find her online shop for more Potter tees & that fun Spectraspecs bag. pic.twitter.com/CPbOkELPV5

— The Leaky Cauldron (@leaky) January 11, 2019
Wait, there's more! We perused all the @bwaycon vendors for #HarryPotter merch & spied wall prints, rings, necklaces (Time Turner!), key chains & more from Literary Alterations on Main, a vendor from Wauconda, IL, that has a Wizarding World-themed party room in their shop! pic.twitter.com/KwEbnznWdl

— The Leaky Cauldron (@leaky) January 11, 2019
These hand-engraved #HarryPotter bracelets are from @TheColorfulGeek, Booth 804 @BroadwayCon pic.twitter.com/rC40G4owXJ

— The Leaky Cauldron (@leaky) January 11, 2019
Last but definitely not least in our @bwaycon #HarryPotter vendor parade, we were charmed by these poignant Potter quote prints from @elexabancroft of Lexicon of Love. We love these sweet prints! pic.twitter.com/EkiZHod4FV

— The Leaky Cauldron (@leaky) January 11, 2019
Were you at BroadwayCon this year to see the Cursed Child panel? Did you tear up as much as us when Noma discussed playing Hermione, or when the Anthony and Sam told us how much they were going to miss each other? The current cast of Harry Potter and the Cursed Child will play their final show on March 17th, in just over two months time, meaning we'll bid a fond farewell to these seven core actors, who have helped bring life to their characters in new and ingenious ways.
Thanks to BroadwayCon and the cast of Harry Potter and the Cursed Child for helping us say goodbye with such a fantastic panel! Read more about BroadwayCon (created by Mischief Management, the wizards behind LeakyCon) here.