Flickering Myth interviews "Crimes of Grindelwald" VFX Supervisor Christian Manz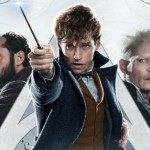 Jan 27, 2019
We fans may disagree on which Crimes of Grindelwald cliffhanger was the most frustrating, but no-one has disputed the quality of the special effects, from Newt's wild underwater ride to the apocalyptic vision conjured by Grindelwald to recruit followers.
VFX Supervisor Christian Manz has worked on Potter films since 2004.  In a telephone interview with Flickering Myth, he discusses how advances in technology have made his job both easier and more difficult.  It's almost like……don't say it……magic.
Manz says that technology has "made the impossible possible" but that it is tough to keep up with audience expectations.
What about the author's expectations?  Manz says that "when Jo comes in and sees what you're doing, you do feel nervous. She obviously has a very clear idea in her head of what this thing might look like."  But he also gushes that "she's such a lovely person and generous enough to let you explore."
Technological innovations create new opportunities to explore how the Wizarding World is portrayed on film but that can be tricky to balance with consistency.  Manz has a way around that potential problem: "Where we do have the freedom is that the Potter films are in a school where people are learning, and that was 70 years after the Fantastic Beasts stories. Here, these wizards have all learned magic slightly differently, so they can validly look different."  Heh, that's some clever reasoning that Hermione would appreciate.  But he does assure us that, "We work so closely with production designer Stuart Craig and the art department to make sure we keep the aesthetic."  Another thing he keeps in mind is that much of the charm and humour of the films lies in the juxtaposition of magic and reality.  There is a subtlety, with magic coexisting so seamlessly with Muggle mundanity that the effects cannot be too jarring or fantastical: "So when we're designing even bizarre things like women turning into snakes, you want to really feel like you're actually watching that happen and it's not designed in such a fantastic way that it feels like an effect."
Manz is responsible for the cool bubbles at the Circus Arcanus, a magical effect inspired by reality: "I've been with my kids near the Science Museum and there was somebody making huge bubbles and I thought it would be amazing if children could leap into them. David [Yates] loved that idea and then we worked that up into a finished effect."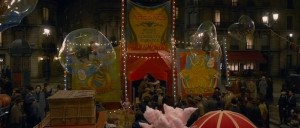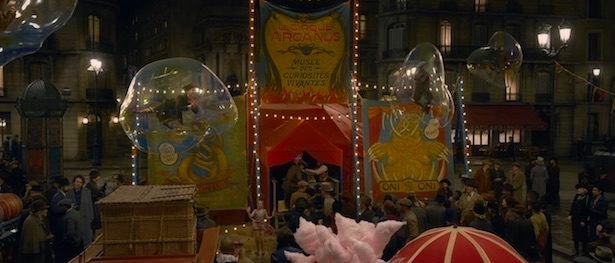 With so many fantastic beasts created for both films, it may be difficult to choose a favourite, but Manz is particularly fond of the Niffler, noting that "he is a platypus-mole thing, but he is kind of like a loyal dog or sometimes a bit of a playful pain in the backside."  He opines that the Niffler is so popular because, "everybody sees something in him that you've seen in a pet."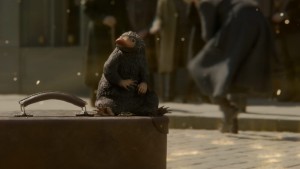 The Zouwu posted some challenges as he covers a lot of ground gallivanting around after his liberation and interacts quite closely with Newt:  "There's large chunks of it that are full CG, with a CG Newt on a Zouwu being chased around a CG environment. Obviously the idea is that you don't see the blend between all of those things, but there was a hell of a lot of work in there."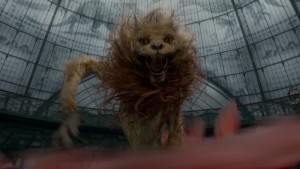 When Crimes of Grindelwald was nominated for BAFTA awards for Special Visual Effects and Production Design, "to say I was over the moon was an understatement."  We are keeping our fingers and wands crossed for Christian Manz and his effects team!
Congratulations to all involved! #FantasticBeasts: The Crimes of Grindelwald has been nominated for 2 #EEBAFTAs, for Production Design and Special Visual Effects. pic.twitter.com/b1dGk26cRk

— Fantastic Beasts (@BeastsMovieUK) January 9, 2019
Manz doesn't give any secrets away for the next instalment, except to assure us that there will be new beasts: he is already designing them!  For the rest of the interview, including details about the Matagot and the French Ministry, click here.