Weekly Round-Up: Dumbledore & Grindelwald Heading to 'Game of Thrones' Prequel, BAFTA Nominations & More!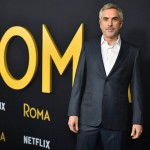 Jan 13, 2019
Leaky is currently hard at work covering BroadwayCon, including the Harry Potter and the Cursed Child panel (look out for full coverage tomorrow!), but news from the world of film and television continues to feature prominently as Harry Potter and Fantastic Beasts alums remain as busy as ever!
Amongst the news that Goblet of Fire, illustrated by Jim Kay, would be dropping this year, as well as nominations for Fantastic Beasts: The Crimes of Grindelwald, advice for writers from J.K. Rowing and Alfonso Cuarón receiving Golden Globes for Roma, we also featured Jessie Cave's Sunrise, as well as special Harry Potter themed astronomy classes coming next month.
In this week's round-up, Director Alfonso Cuarón receives more recognition for Roma, Fantastic Beasts: The Crimes of Grindelwald also picks up BAFTA nominations, Dumbledore and Grindelwald head to Game of Thrones, Jude Law is seen in first-look images for The New Pope as well as the latest trailer for Captain Marvel, HBO teases season two of Zoe Kravitz's Big Little Lies, now added to the popular Twitter aftershow review, The Ringer, Daniel Radcliffe is listed as an upcoming special guest on Jessica Williams' 2 Dope Queens comedy special, Alison Sudol features in Tumblr's Music Spotlight, Brendan Gleeson is awarded for his work on Mr. Mercedes, Katie Leung stars in Amazon Prime's White Dragon, Carmen Ejogo discusses her role in season three of True Detectives and Anna Brisbin tweets magical Harry Potter content you won't want to miss!
Read on for more details.
Alfonso Cuarón Garners Six BAFTA Nominations for Roma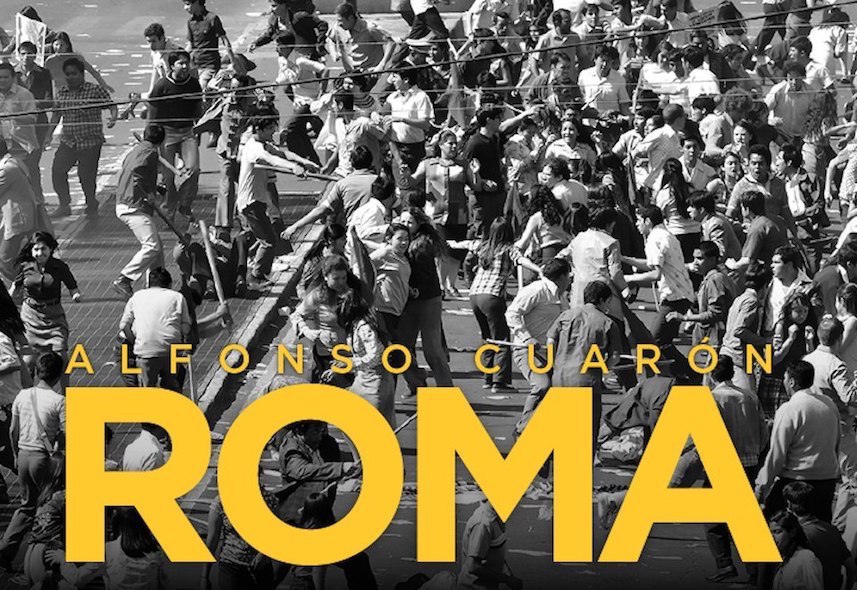 Alfonso Cuarón, director of Harry Potter and the Prisoner of Azkaban, continues to garner attention for Roma, which he wrote and directed. Roma, which follows a year in the life of a middle-class maid in 1970s Mexico, was already awarded Best Film, Director and Cinematography by the New York Film Circle Awards and Best Director, Best International Film (Mexico), Best Original Screenplay and Best Film Editing at the 23rd Annual Satellite Awards. And, most recently, Cuarón picked up two Golden Globes for Best Director and Best Foreign Language Film!
Now Cuarón has been honored with six BAFTA Award nominations for Best Film, Best Foreign Language Film, Best Director, Best Original Screenplay, Best Cinematography and Best Editing. BBC News reported that, according to the BAFTA records, this is an unprecedented number of individual nominations in a single year.
It is likely Cuarón will continue his successful run when Academy Award nominations are released Tuesday, Jan. 22 leading up to the BAFTA Award ceremony, which takes place at the Royal Albert Hall in London on Feb. 10.
Fantastic Beasts: The Crimes of Grindelwald Nominated for Two BAFTA Awards
Congratulations to all involved! #FantasticBeasts: The Crimes of Grindelwald has been nominated for 2 #EEBAFTAs, for Production Design and Special Visual Effects. pic.twitter.com/b1dGk26cRk

— Fantastic Beasts (@BeastsMovieUK) January 9, 2019
Fantastic Beasts: The Crimes of Grindelwald was also nominated for two prestigious BAFTA Awards: Best Production Design and Best Special Visual Effects. Leaky reported on contributions from Method Studios and Rodeo FX, discussing the magic used to create backgrounds, environments and creatures. An incredible amount of work went into perfecting the sets and effects which brought the wizarding world of 1920s Paris to life, and the recognition is well deserved!
Albus Dumbledore and Gellert Grindelwald Head to Game Of Thrones Prequel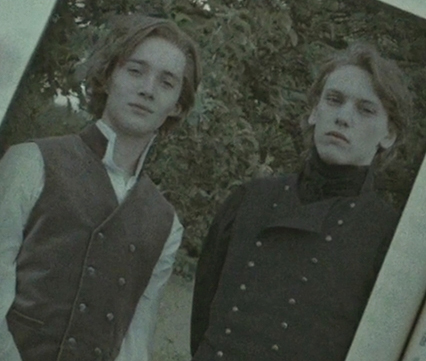 Well, the actors portraying the young wizards will, at least! HBO have cast eight actors for their upcoming Game of Thrones prequel, and Jamie Campbell Bower (Sweeney Todd, Twilight, Mortal Instruments) and Toby Regbo (Harry Potter, Fantastic Beasts: The Crimes of Grindelwald) will be portraying two unknown characters in the new series! 
Hollywood Reporter covers what we know of the show so far:
"The story chronicles the world's descent from the golden Age of Heroes into its darkest hour. A logline from the network teased the plot without divulging any specifics: "Only one thing is for sure: From the horrifying secrets of Westeros' history to the true origin of the White Walkers, the mysteries of the East to the Starks of legend — it's not the story we think we know."
Additional casting and launch dates are expected to be announced at a later date. Stay posted! 
First Look at Jude Law in The New Pope and New Trailer for Captain Marvel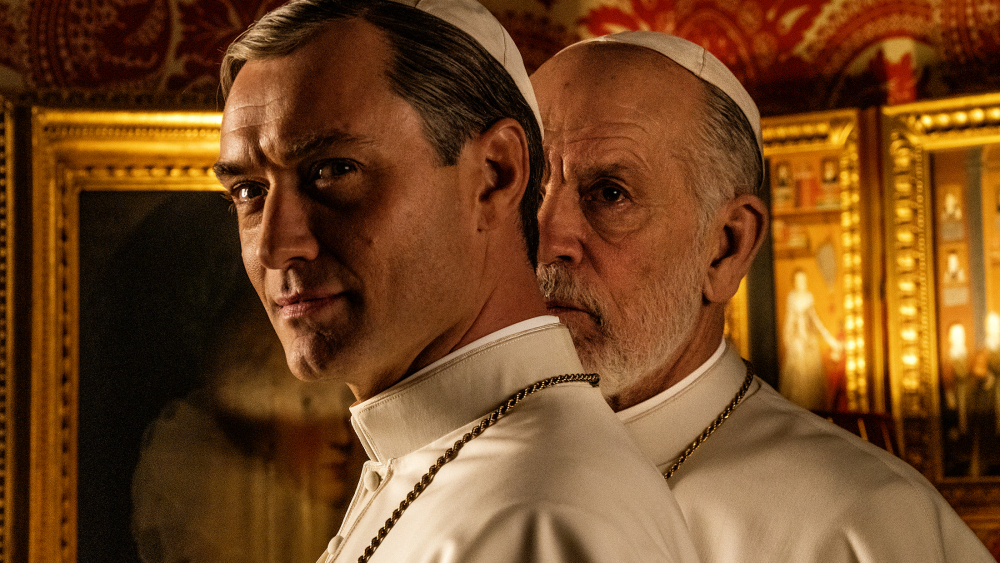 PHOTO CREDIT: Gianni Fiorito/Courtesy HBO A first look at Jude Law in The New Pope, the upcoming TV series from Paolo Sorrentino, has been released. Law, the young professor Dumbledore of the Fantastic Beasts series, first appeared in Sorrentino's The Young Pope, a role which brought him a Golden Globe nomination.
Variety reported that the next iteration of the series will follow in the footsteps of Fargo and True Detective, which change out the cast and storyline from season to season while retaining some important characters and plot points. Law will star alongside John Malkovich, who appears to be the "new" pope, as well as Mark Ivanir (Homeland), Henry Goodman (Agents of S.H.I.E.L.D.), Ulrich Thomsen (The Blacklist) and Massimo Ghini (No Place Like Home).
The show is now shooting in Venice, Italy and will air via Sky, HBO and Canal Plus, though no premiere date has been announced.
Law is also set to appear in Captain Marvel, the latest comic superhero adaptation from Marvel. He plays Walter Lawson, also known as Mar-Vell, a reputed Kree Leader, in the film which debuts March 8 in the U.S. The newly-released official trailer shows him aggressively training Carol Danvers, and he looks formidable in his own right.
Watch the third trailer below!
Zoe Kravtiz's Big Little Lies Puts Out New Teaser and Joins The Ringer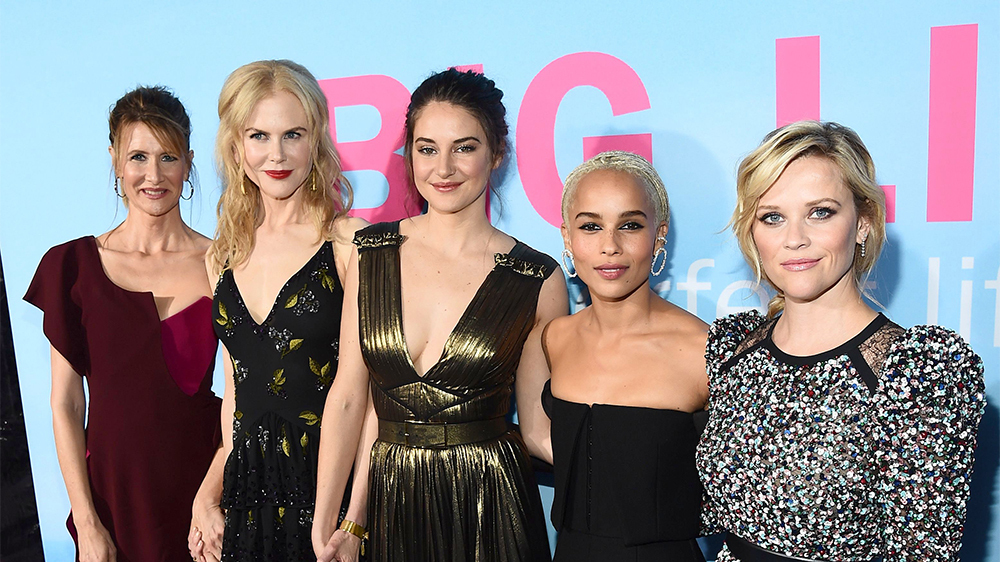 PHOTO CREDIT: Buckner/Variety/REX/Shutterstock (8301116aj) Zoe Kravitz is set to reprise her role as Bonnie Carlson in the second season of the HBO hit Big Little Lies. The provider released a trailer for its slate of upcoming shows which included a teaser for the next installment in the series.
According to AOL, the stars are seen in what appears to be a police line-up wearing the same clothes featured in the season one finale. This suggests no time jump will occur, and the second season will pick up where the first left off unless writers' employ the use of flashback sequences.
Meryl Streep joins the cast, an addition to look forward to as fans await a premiere date. And in other exciting news, Big Little Lies has been added to the watch-and-discuss list of shows followed by The Ringer, Twitter's buzzy follow-up to the hottest series. According to the Hollywood Reporter, Kay Madati, the global Vice President and head of content partnerships at Twitter, said:
"Television superfans live on Twitter which makes it the perfect place for The Ringer's post-show series…Now, they'll be able to continue the conversation with more Game of Thrones and Big Little Lies content on Twitter, and there is no one better than The Ringer to bring their expert analysis and insights to the dialogue right after the programs end and the discussion heats up."
Bill Simmons, whose media group is the parent company of The Ringer, added:
"Game of Thrones is an obsession of The Ringer staff. #TalkTheThrones is the ideal showcase for some of our best talents to share their expertise…Likewise, Big Little Lies, which deserves an enthusiastic and expert analysis of its own…We're excited to cover the show's dramatic highs and lows every week on Twitter, the perfect platform to break down these two shows."
Jessica Williams 2 Dope Queens Gets Air Dates, Daniel Radcliffe Among Guests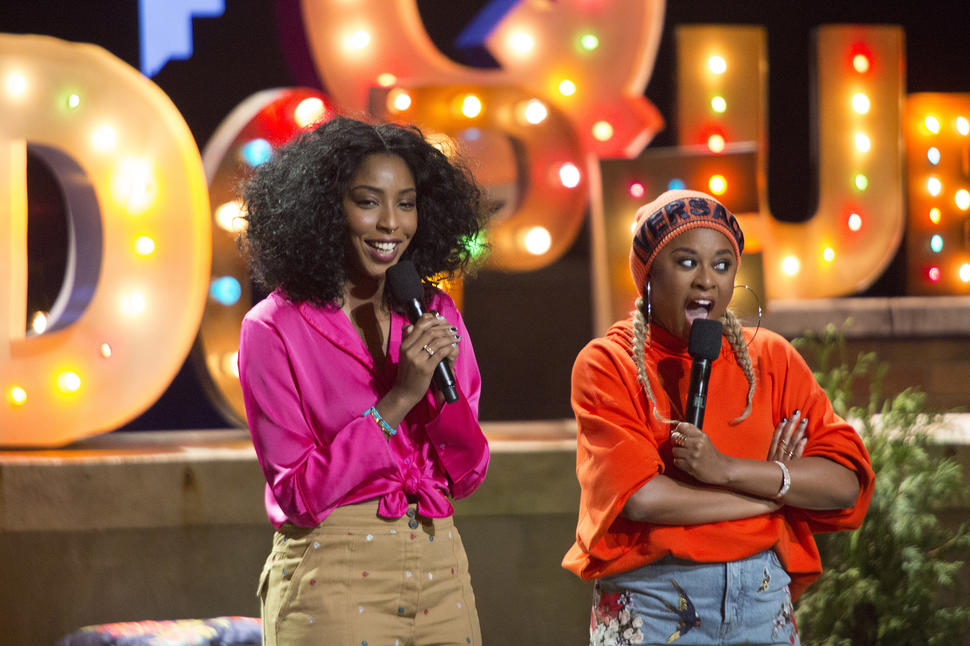 Jessica Williams, who portrays the mysterious Ilvermorny professor Eulalie Hicks in the Fantastic Beasts series, is a widely-known comedienne and costar of the podcast 2 Dope Queens, which also featured Phoebe Robinson. Though the podcast has ended, HBO ordered four special episodes of its television counterpart. Vulture reported the announced line-up, including some incredible guest stars:
Friday, February 8: "Fashion" Phoebe and Jessica chat about fashion moments with Lupita Nyong'o, and the Queens challenge her to a braiding competition. 
Friday, February 15: "Nostalgia" The Queens get nostalgic about their old-school favorites, and Phoebe tests Jessica's friendship compatibility with Daniel Radcliffe. 
Friday, February 22: "Music" Jessica and Phoebe are joined onstage by Janet Mock, who talks about Ball Culture and her favorite music artists, and Lizzo, who teaches the Queens to play the flute. 
Friday, March 1: "Regal AF" Donning regal gowns, Phoebe and Jessica share their latest luxury indulgences and are joined onstage by Keegan-Michael Key for a game of impressions.
Don't miss Daniel Radcliffe's Feb. 15 appearance, airing on HBO at 11 p.m.!
Alison Sudol Talks Career and Music with Tumblr 
i talked to @tumblr recently about balancing careers, returning to music and the messy journey toward mental wellness. the full feature is here: https://t.co/Y0drBbuXMS#MusicSpotlight — Alison Sudol (@AlisonSudol) January 8, 2019
Alison Sudol, best known to Potter fans as Queenie Goldstein in the Fantastic Beasts films, is also a longtime musician, and she recently granted an interview to Tumblr covering her career and music for their Music Spotlight feature. Discussing how she balances careers in both acting and music, Sudol mused:
"It's definitely a challenge, trying to balance two careers. They each feed and challenge me in different ways, and I've found that going from one to another makes me much more creatively fulfilled than if I just focused on one. Thankfully, I have an incredible team who work together beautifully so the overlap is generally kept to a minimum.  "What I have learned from doing it for some time now is that sometimes you have to make sacrifices in one field to give the other the attention it needs."
Sudol added that the key to maintaining balance, aside from good management of the workload, is personal care and a commitment to staying grounded. This is particularly important since she revealed that she has personally dealt with anxiety and depression, a mental health struggle which has seeped into her music, functioning as a "kind of therapy" as well as a vehicle for introspection. For those also facing mental health issues, Sudol offered the following advice:
"I didn't know [I had anxiety and depression], not for a long time. I was afraid to admit that I was having a hard time, even to myself. When I finally sought help, it was because I felt like I was going crazy and I didn't know what else to do about it. I couldn't stop crying, I couldn't pull myself together and I couldn't see a way out of it. For a while, I took a mild antidepressant and started doing more intensive therapy. The antidepressant gave me the energy and strength to dig into things in my past that were causing a lot of the depression, which I hadn't been able to get into before without disassociating.  
"It was life-changing. But then the antidepressant started to give me intense anxiety. I started taking medicine for that too. That got to be a bit of a mess, especially when a third medication was prescribed to help even out the other two. What I've learned is that it's really important to be on the right stuff, and have the right people advising you. It may take some work to get there.  What was right for me for 8 months turned out to not be right in the long run, but those months were incredibly important. I made countless changes to my life, breaking old patterns and choosing healthier behaviors across the board, and as a result, my mental health state improved greatly."
She reiterated that the best way to reach a healthy place is to advocate for your own well-being, learning what you need and how to achieve that with supportive friendships and responsive doctors and counselors. She also emphasized that there is no shame is seeking help and takes what she's learned on her journey to approach her career with a more positive and peaceful attitude, saying:
"Trying to be 'perfect' is a gigantic waste of time. Mistakes are human, and we all need to see others embrace their own humanity so we can embrace our own. Also, stop trying to please everyone, and make something that makes your body hum with joy instead."  
Read Sudol's full interview with Tumblr, including her perspective on the state of today's music industry, here.
Brendan Gleeson Named Best Actor at Satellite Awards
Brendan Gleeson, known to Potter fans as the eccentric auror Mad-Eye Moody, starred in two seasons of the crime series Mr. Mercedes, adapted from the stories by Stephen King. Gleeson played retired police detective Bill Hodges, a role which won him a nomination for Best Actor from the International Press Academy, and he has now been officially tapped with the honor. Congratulations, Mr. Gleeson, on your outstanding artistic excellence!
Katie Leung's Amazon Prime Series White Dragon Debuts Next Month
Katie Leung will appear on Amazon Prime next month, a series which originally aired on ITV in the U.K. as Strangers. The series stars John Simm (Doctor Who), and follows a professor trying to unravel the mystery of his wife's sudden death.
Watch the trailer featuring Katie Leung below! The series will drop exclusively on Amazon Prime on February 8th.
Carmen Ejogo Talks True Detective Season 3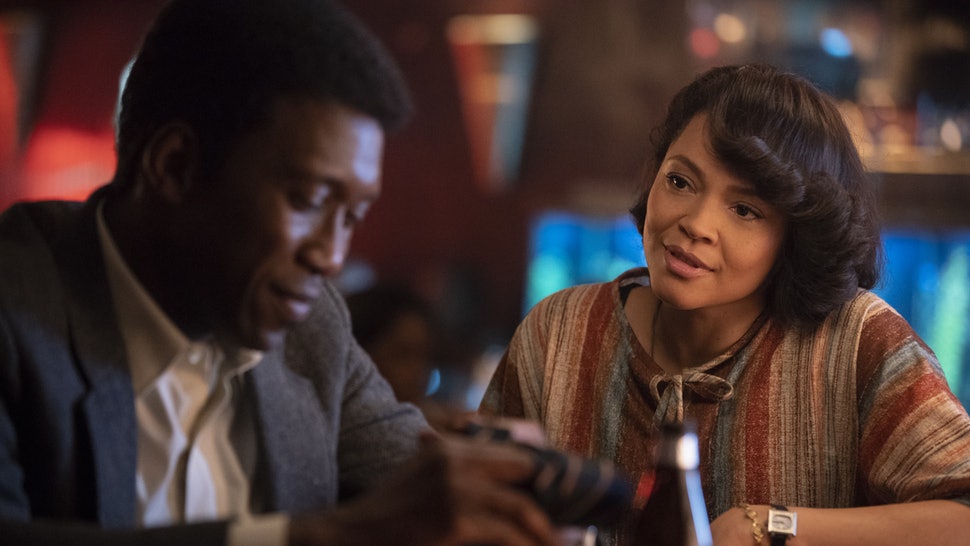 Carmen Ejogo is perfectly poised and authoritative as Seraphina Picquery, the head of MACUSA, in the Fantastic Beasts series. Now she stars as Amelia Reardon in the third season of HBOs True Detective.
The series previously drew criticism for creating one-dimensional female characters who rarely moved beyond fixed stereotypes. However, Ejogo assured Bustle that, in spite of her own initial reservations, the role of Reardon turned out to be much deeper and more satisfying that expected. She had to trust that creator Nic Pizzolatto intended her to be more than just a "supportive housewife" and revealed:
"I'm so glad I did because, particularly the last few episodes, they make so much sense of the whole season and I'm so pivotal and I'm so fundamental to that, so she's a diamond of a character to play…It all paid off."
Though the significance of her character isn't understood early on, Ejogo advises fans to hang in until the conclusion, saying:
"The payoff really comes at the end with this entire season, and for my character in particular. I just had to have faith that if I did what was required of me and nothing less in those first episodes, people will get invested…If you stick it out to the end, it all makes sense and it all makes it worthwhile."
The series premieres Sunday, Jan. 13 on HBO.
Shirley Henderson Talks Stan & Ollie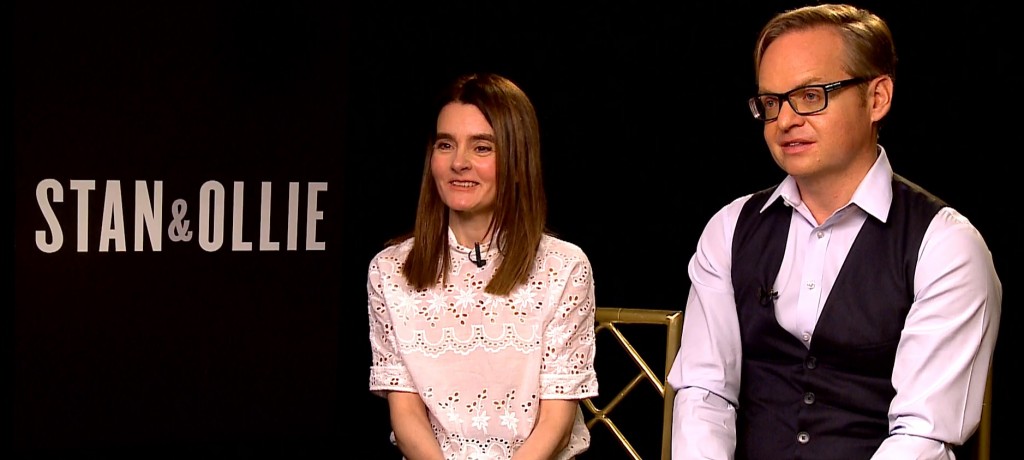 Shirley Henderson, known to Potter fans as Moaning Myrtle in the Harry Potter series, stars as Lucille Hardy in the biopic Stan & Ollie. The filmfollows Laurel and Hardy as they embark upon a British comedy tour in hopes of bringing new life to their film careers.
LRM Online shared the following synopsis:
"Stan & Ollie follows the great comedy team with a physical tour of Britain in 1953 as their golden era as the kings of Hollywood comedy now behind them and face an uncertain future. As they start crisscrossing the country, attendances are disappointingly low. But they've always been able to make each other laugh and as the charm and beauty of their performances shines through their audiences laugh too, and they reconnect with their adoring fans. The tour becomes a hit, but Stan and Ollie can't quite shake the specter of Laurel and Hardy's past—the long buried ghosts, coupled with Oliver's failing health—start to threaten their previous relationship. A portrait of the most tender and poignant creative marriages begins to unfold as the duo, aware that they may be approaching their swan song, try to rediscover just how much they mean to each other."
Henderson joined director Jon S. Baird for a recent interview discussing the film.
Stan & Ollie is currently playing in theaters.
That's all for this week, be sure to watch out for BroadwayCon coverage tomorrow, and remember to check out our theater round-up and last week's round-up.
Finally, we'll leave you with the following adorable post from Anna Brisbin, host of the Fantastic Geeks (and Where to Find Them) podcast with Tessa Netting – enjoy!
oh, you trained your dog in German? coolcoolcool i trained my dog in Harry Potter spells. pic.twitter.com/tBlRVTJ33Z — Anna Brisbin ?? (@BrizzyVoices) January 7, 2019