Weekly Round-Up: Emma Watson Celebrates 'Time's Up' Anniversary, Gary Oldman To Reprise Winston Churchill Role, & More!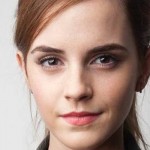 Jan 06, 2019
This year is already off to a strong start for Potter fans, as the Crimes of Grindelwald DVD became available for preorder, Cursed Child set more records on Broadway, we covered construction updates from Universal Orlando's new Hogsmeade attraction and some 'behind the magic' visual effects features from Method Studios. We also published our full 'year in review' piece, covering all the magic which occurred across the Wizarding World franchise in 2018 – it was certainly a busy year!
A few big moments occurred this week, as Gary Oldman presented an award to Harry Potter director Alfonso Cuarón for his highly acclaimed movie, Roma, and announced he'd be reprising his role as Wisnton Churchill, and narrating a David Bowie app. We got a first look at Fiona Shaw in season two of Killing Eve, and Dame Emma Thompson in Years and Years, and some special Potter guests featured on Graham Norton's 'behind the scenes' style show. Eddie Redmayne spoke to Bohemian Rhapsody star, Remi Malek, about his guilty pleasure (The Hills), and Emma Watson celebrated progress a year on from the beginning of the Time's Up movement against sexual misconduct in the workplace in the entertainment industry.
First Look at Fiona Shaw in Killing Eve Season 2
New images of Fiona Shaw (Petunia Dursley) in the second season of Killing Eve have surfaced from BBC America. The series is reportedly set to release sometime this Spring. Shaw stars as Carolyn Martens, alongside security services operative, Eve (played by Sandra Oh), and killer Villanelle (Jodie Comer)
Read more over at Deadline, and see the new image of Shaw below.
U.S. Trailer & Amazon Prime Premiere Date For The ABC Murders
New Agatha Christie adaptation, The ABC Murders, starring Potter's  Rupert Grint (Ron Weasley) and Shirley Henderson (Moaning Myrtle) will premiere on Amazon Prime beginning February 1st. See a U.S. trailer for the series, in which John Malkovich portrays Christie's iconic detective, Hercule Poirot, below: 
Gary Oldman To Reprise Oscar-Winning Performance as Winston Churchill, & Narrates New David Bowie App
After winning the Best Male Actor Academy Award for his performance as Winston Churchill in Darkest Hour, Gary Oldman announced via Radio 4's Today programme that he plans to take on the role once again for new projects, including his own two-hander onstage adaptation of Churchill's 1947 short story, Dream, with permission from Randolph, Churchill's great-grandson:
"I've only scratched the surface. I think that there's another chapter here … Maybe a movie, maybe something on television."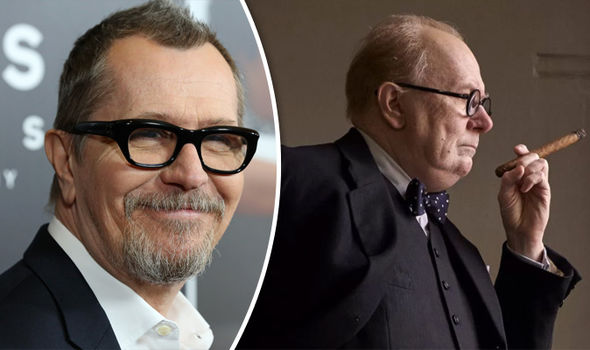 The story focuses on Churchill painting a portrait of his late father, Lord Randolph Churchill, and being visited by his father's ghost, who died when Churchill was 20. Read more here.
In other news from Oldman, the actor will reportedly provide narration for a new AR mobile app exploring the digital collection from the touring museum exhibition honoring the late David BOwie (close friend to Gary Oldman). David Bowie Is will release January 8th, which would have been Bowie's 72nd birthday. Oldman says on his involvement:
"This brings the amazing David Bowie Is exhibition to a wider audience. It's great that his fans get to experience it."
Gary Oldman and wife Gisele Schmidt recently attended the Palm Springs International Film Festival. Oldman presented the Sonny Bono Visionary Award to Harry Potter and the Prisoner of Azkaban director, Alfonso Cuarón, for new film, Roma: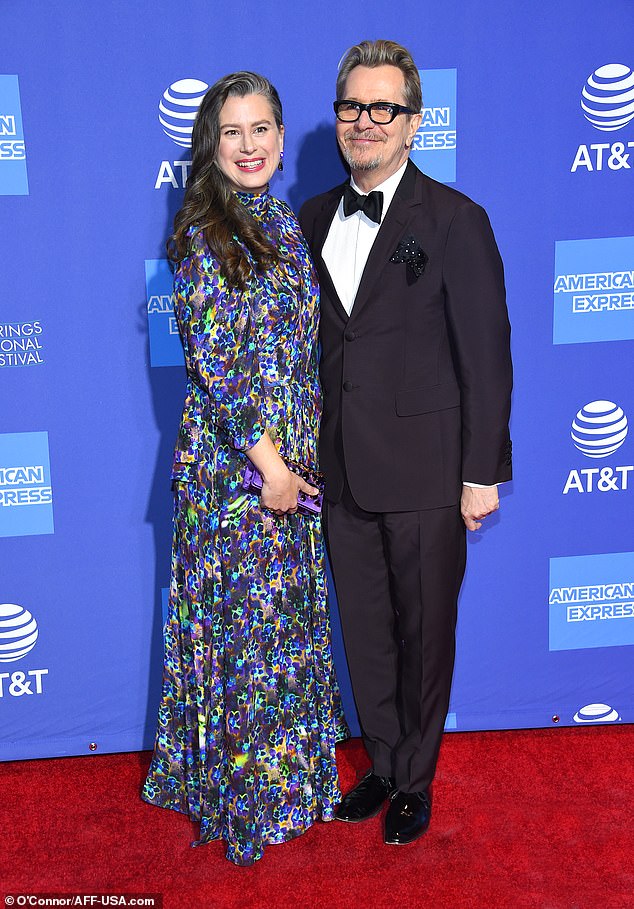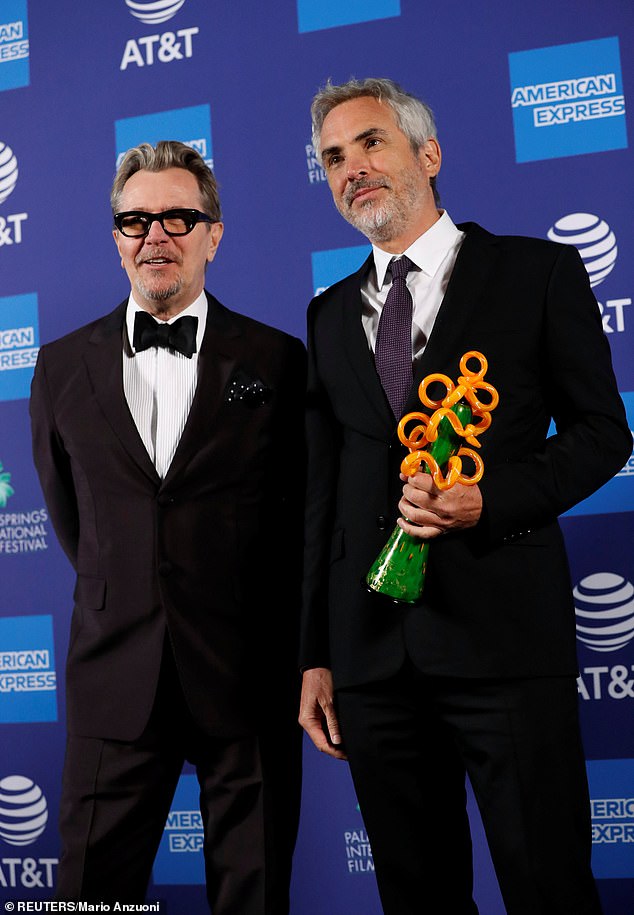 Graham Norton Show Special Features David Tennant, Miriam Margolyes & Dame Maggie Smith
Graham Norton took viewers behind the scenes of his late night chat show this week in Graham Norton's Good Story Guide on BBC One, sharing insights into telling a good story, calling on actors including David Tennant (Barty Crouch Jr), Miriam Margolyes (Professor Sprout) and Dame Maggie Smith (Professor McGonnagall). UK residents can catch the show (which aired 4th January) on BBC iPlayer, here.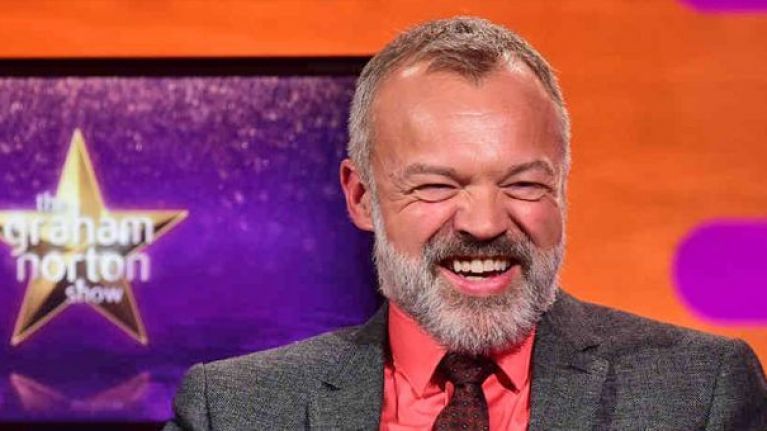 First Look At Dame Emma Thompson In BBC's Years and Years 
Dame Emma Thompson stars in BBC's latest six-part drama Years and Years as a political figure. Her character, Vivienne Rook, is an "outspoken celebrity turned political figure whose controversial opinions divide the nation". Her character is a 'new breed of politician' and rises to power in a Britiain 'rocked by unstable political, economic and technological advances' The show follows the Lyons family, over the next 15 years after 'one crucial night in 2019'. 
Thompson stars alongside  Jessica Hynes, Rory Kinnear, Ruth Madeley, T'Nia Miller, Anne Reid and Russell Tovey. Read more here, and see a preview of Thompson in the series below.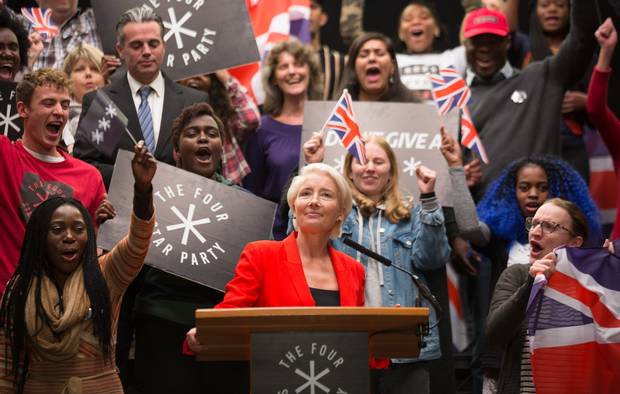 Photo Credit: BBC
Eddie Redmayne Shares Love of The Hills and More In New Interview with Rami Malek
W Magazine recently interviewed two huge presences in film industry, Eddie Redmayne (known to us as Newt Scamander in the Fantastic Beasts series), and Rami Malek, who recently portrayed Queen's lead singer and iconic figure Freddie Mercury in biopic Bohemian Rhapsody. The two actors chatted about karaoke, first kisses, and Eddie's 'guilty pleasure', watching The Hills.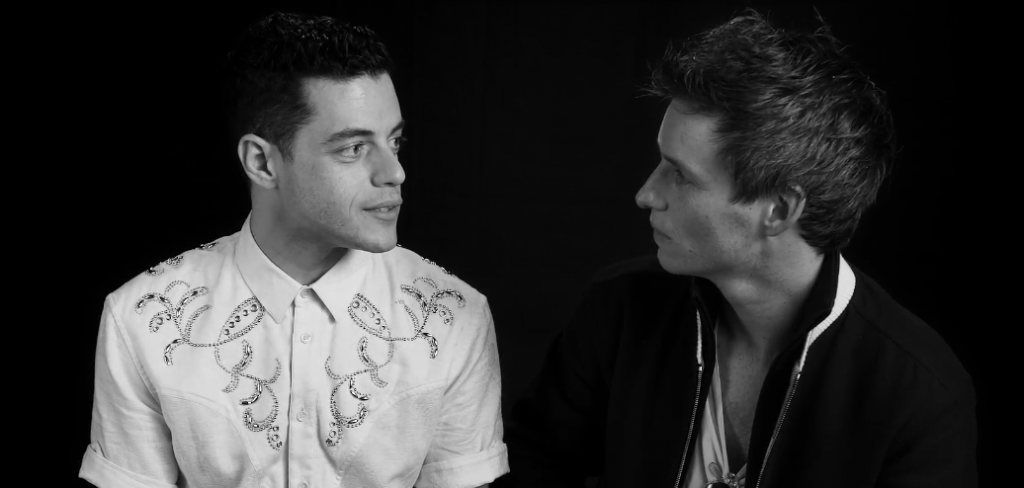 Watch the interview below, and read more here.
Emma Watson Celebrates One Year Anniversary of the Time's Up Movement
One year after 1,000 women in the entertainment industry came together to combat sexual misconduct in the workplace, CNN spoke to the founders of the Time's Up  Legal Defense Fund – including Emma Watson – to discuss the achievements of the past year.
Emma Watson tells CNN:
"Personally, I feel Time's Up has helped cultivate a sense of community between women in my industry. People assume female actors all know each other and hang out, but we're often quite isolated in an industry that can feel like an atomising force rather than a bonding one. Thinking back to the watershed #MeToo moment at the end of 2017, women in the industry were reaching out to each other, sharing experiences, organizing together in a way I hadn't seen happen before. There was a sincere realization of the power of unity, which is something that women in other industries have of course known for some time!"
She goes on to speak about the 'transformative power' of bringing women from all backgrounds together in solidarity, and high profile women using their elevated platforms to put an end to systematic problems. She wraps up by saying that there's still a long way to go, but that she's proud of the new standards which have been adopted in the past year. Read her full interview here.
She also posted to Instagram to celebrate the anniversary, which took place yesterday, 5th January, speaking of her optimism for 'a fairer future':
That's all for this week! Check out our latest theater round-up here, and our previous weekly round-up here.