Weekly Round-Up: Jude Law Talks Aliens and Superheroes, Emma Watson's Feminist Foreword & More!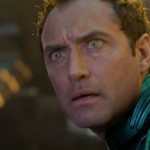 Feb 17, 2019
Crimes of Grindelwald is finally available to purchase digitally in the U.S. (including the extended cut!), and USAopoly are releasing a Harry Potter edition of Scrabble, and nothing else matters this week. Well, unless you count the unconfirmed leaked images of Universal Orlando's upcoming Harry Potter ride, this year's Wizarding World Valentine's celebrations, and the fact that Daniel Radcliffe appeared on 2 Dope Queens: 
Potter alumni and Fantastic Beasts actors have been busy as usual this week, starting with new interviews with Jude Law promoting Captain Marvel, Bill Nighy discussing Detective Pikachu and wanting to be in Fantastic Beasts,  Dan Fogler on The Walking Dead and Hero Fiennes-Tiffin speaking to Elle about new film After. We also cover Emma Watson's foreword for Gloria Steinem's book, a trailer for Killing Eve with Fiona Shaw,  Chris Rankin making good on his promise of regular uploads to his YouTube channel, David Heyman bringing Paddington 2 to TV and David Tennant's Good Omens gets a release date!
Chris Rankin Launches YouTube Channel
Incase you haven't heard, Chris Rankin – Harry Potter's Percy Weasley – has launched his own YouTube channel, that ginger bloke!
His most recent video is an AMA, including questions about film, speaking Welsh, theater, apocalypse plans and much more:
Jude Law Discusses His Role in the Marvel Cinematic Universe with Screenrant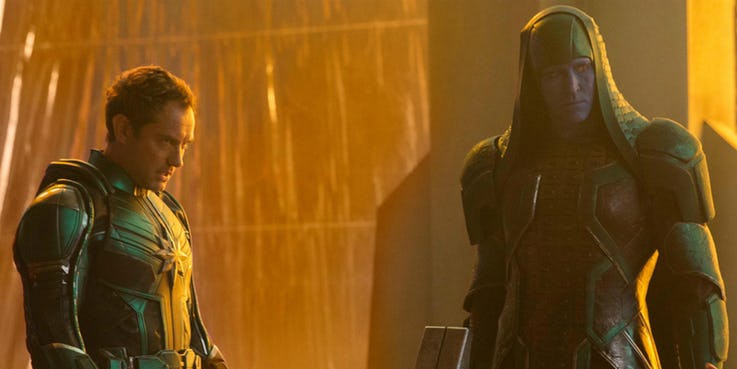 The release of long-awaited female-led superhero movie, Captain Marvel, is fast approaching, and as Brie Larson's co-star, Fantastic Beasts's young Dumbledore, Jude Law, is thought to be playing Carol Danvers' mentor in the movie, either Kree star force leader Yon-Rogg, or Mar-Vell. We've previously seen glimpses of his character in trailers (trailer #2 here), and Screen rant interviewed Law on his role (which has so far been very secretive), and he confirms this:
"He heads Starforce which is an elite special forces-esqe group of Kree warriors, he's also mentor to Carol, Brie's character."
He spoke about his presence in the movie, and how many action sequences he's involved in:
"Three in total, one of them's been really fun which we already shot which sort of was training. It was really fun because we were out of our suits so it was much more… you know sometimes when you do stunts you're in these suits and they hide quite a bit of the movement. I've been doing boxing and martial arts for years and it's fun to just… we're literally dressed in this kind of stuff (gestures at clothes) you get a lot more hands on, tactical, hand to hand combat. And there are some other fantastic battle sequences. The scene we're shooting today is scene which leads to a fantastic battle."
Read more about his character, how Jude Law got into the mindset of an 'ancient space race', and how he feels about being a part of the Marvel Cinematic Universe in Screenrant's interview. The film releases March 8th – watch the final trailer below, and new images of Jude Law in HBO's The New Pope here.
Gloria Steinem Releases Third Edition of Outrageous Acts and Everyday Rebellions, With Foreword By Emma Watson
Emma Watson has been running Our Shared Shelf, a feminist book club with over 220k members, for over three years, and on February 12th, renowned feminist Gloria Steinem released the third edition of her collection of writings with a foreword written by Emma. Sharing the book on Instagram, she posted her foreword, which makes reference to her role as Hermione and how it influenced her:
"Why do I love Gloria's writing so much? She makes what otherwise can be arduous and depressing reading, into something not only relatable but enjoyable…She believes in personal testimony – the sharing and passing on of women's stories…She uncovers things that are obscured by today's conditioning and normalizing which when exposed, are absolutely fascinating…Her plain common sense – calling things out as they are – will make you laugh out loud…
Sometimes the world she envisions seems so far out and impossible to me or just wildly optimistic. But I have come to believe it is through radical feminism and the radical nature of Gloria's message, that the job of equality will get done. I used to think the citadel didn't have to topple. Now I believe it just might and should, and that we need to let old ways of being die for something new to be born. This book contains ideas for that new road, even though some were written almost forty years ago.
People have asked me what the feminist movement needs to succeed. A new word? More men involved? I would rephrase the question. What obstacles need to be removed for us to succeed? In order to win our full humanity, in life, we have to confront the biggest superpower in the world: the patriarchy…
I never liked the idea of being a rebel. I played Hermione Granger, for goodness sake, who once famously compared the notion of being expelled to death! I remember thinking my first detention was the end of the world. But of all the things to fight for, I'd say freedom and respect are pretty good ones! And if I can do it with, and in the wake of, women like Gloria, all the better. And actually, as Hermione and I learned, being disruptive was quite fun after all.
So, have your mind blown, laugh out loud, think in new ways, get angry, feel the feminist affinity…This was the first collection of feminist writing Gloria ever published…I hope they become as precious to you."
Order your copy of Outrageous Acts and Everyday Rebellions here.
Bill Nighy on His Upcoming Projects and Wanting to Be in Fantastic Beasts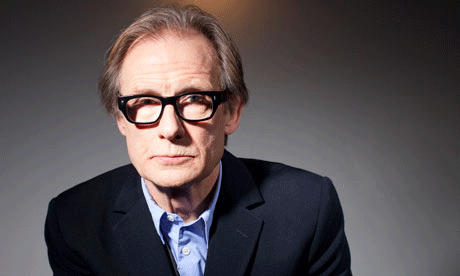 Bill Nighy, who Potter fans know as Minister of Magic Rufus Scrimgeour in Deathly Hallows Part 1, sat down recently with Collider to discuss his numerous upcoming film projects. He's working again with the critically acclaimed Their Finest director Lone Scherfig on The Kindness of Strangers as well as the romantic comedy Falling for Florence. He also has a mysterious role in the upcoming upcoming live action adventure Pokemon: Detective Pikachu based on the video game Great Detective Pikachu. When asked how he got that role and if he was familiar with Pokemon before he replied,
"You could have written what I know about Pokemon on the end of a pin. I knew about the cards and I knew it has become an app, but I didn't know it's now the second biggest company in the world after Apple. I didn't know after they released the trailer recently it was on Twitter, I think–I don't have any social media—and 280 million people watched it. You just realise this is a very serious outfit and now I kind of love the whole thing. I have come to know quite a lot about Pokemon because I immediately bought every Pokemon book there is and the masterwork is the Pokedex, which gives you everything you need to know. There is an enormous amount to know because the level of detail and depth they've gone into about every Pokemon, about the Pokemon trainer and the geography, which island they come from and which of the seven superpowers they have. They all have three at least and it's quite tremendous. I met the man who drew them all–there were 820 altogether and I think it's gloriously daft and wonderful. It's like a treasure hunt you just plug in your phone. You can have a treasure hunt in Strasbourg; they will link to the satellite and you can go looking and it's fun."
As Potter fans know Pokemon and the Wizarding World will soon have their upcoming AR games in common when Wizards Unite is released from Niantic Labs, the creators of the worldwide phenomenon Pokemon Go.
Nighy was also asked about his upcoming film with Johnny Depp, the biopic Minimata about war photographer W. Eugene Smith and when discussing Depp Collider mentioned the possibility of Nighy joining him in Fantastic Beasts to which he replied,
"I would love to. Why am I not in the new Fantastic Beasts? What's happening? I don't understand how that happened."
Attention J.K. Rowling and Wizarding World creatives; Bill Nighy is ready to play a wizard again! Collider's full interview with Bill Nighy can be found here.
A Closer Look at Hero Fiennes-Tiffin
The actor who played 11 year old Tom Riddle in Harry Potter and Half Blood Prince is  all grown up and playing a fictitious version of another famous Harry in the upcoming film After, screen adaptation of the fan fiction by Anna Todd based on the life of English singer songwriter Harry Styles of One Direction. Fiennes-Tiffin met with Elle recently to talk about the role and also his famous relatives, one of which played Harry Potter's darkest wizard. It's obvious from his chat with Elle on his upcoming leading role and the story's own fandom, as well as the photo shoot below that Hero Fiennes-Tiffin has certainly come into his own!

A New Interview with Dan Fogler on The Walking Dead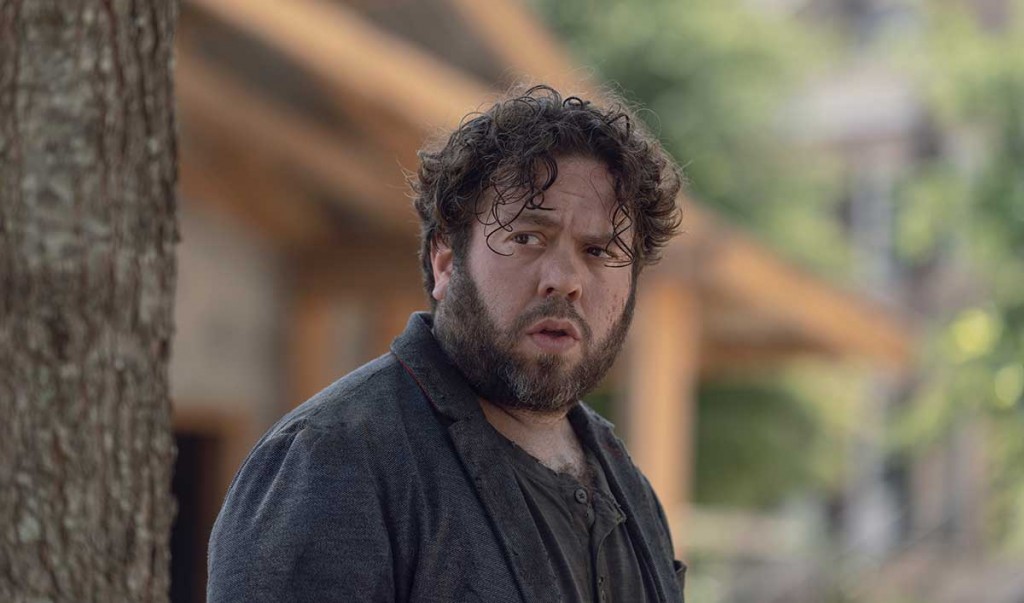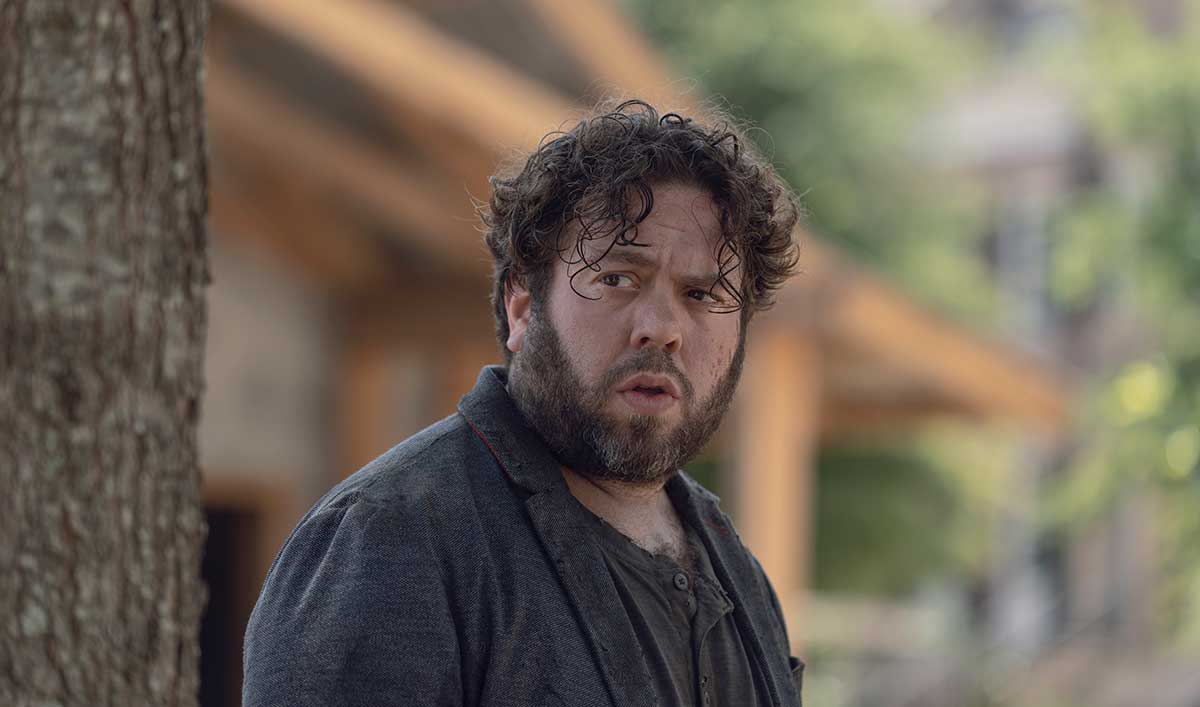 Dan Fogler who plays No-Maj Jacob Kowalski in Fantastic Beasts became part of another mega fandom last fall when he debuted on AMC's hit series The Walking Dead as music teacher Luke. In a recent interview with What Culture he discusses his role in the world of zombies, another passionate fan base, and comparing Grindelwald to the show's real antagonists, the Walkers.
When asked if being apart of the Wizarding World franchise helped him know how to handle the enthusiasm of the Walking Dead fans, Fogler answered,
"Yeah, definitely. That is a high watermark of global franchise insanity [laughs]. Just in terms of how in awe I am at how massive it is. So walking onto The Walking Dead, which is, you know, equally global, it's a little bit easier having done Fantastic Beasts for sure."
He was asked if he thought his character's positive attitude would help him get through the plot perils ahead. His answer reminded us a bit of what may lay ahead for Jacob in Fantastic Beasts,
"Yeah, right? I find it interesting the idea of being able to maintain hope. But as you said, I think we're catching him at a moment where his philosophy doesn't work. Like in that first scene, he considers himself a reader and a teacher, however, he can't operate outside of a community. And when it's a high-pressure situation, his philosophy could get negative [laughs]. He has to rely on other people to get him out of it. I think that luckily the hope that he has is infectious and it makes people want to keep him around, because it gives them hope."
In our favorite question of the interview they pose the comparison of Grindelwald to the apocalyptic zombies in The Walking Dead,  
"Which one is scarier? Wow. They're all scary in their own right. I think the idea of the Whisperers really chills me. Anyone that would wear a zombie's face on purpose freaks me out. It's like a slasher, like Mike Myers or something. That sends chills down my spine. But Grindelwald, he's super scary because that guy is capable of ending the world. And then the walkers themselves, man you get a bunch of them on top of you, that is horrifying! [Laughs] They're all horrifying."
Dan Fogler's interview can be seen in its entirety on WhatCulture.
A Premiere Date Announced for Good Omens with David Tennant and Miranda Richardson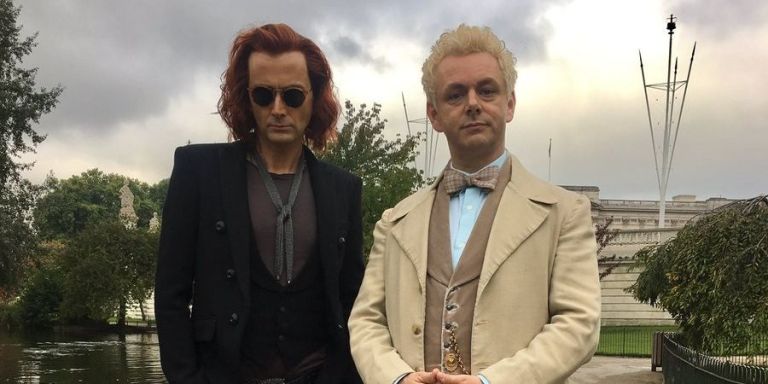 David Tennant, Harry Potter's Barty Crouch, Jr has his mark on multiple projects but non may be as anxiously awaited as the upcoming television adaptation of Neil Gaiman and Terry Prachett's 1990 fantasy novel Good Omens. Tennant will be seen as demon Crowley who teams up with the angel Aziraphale played by Michael Sheen, to prevent the Apocalypse with the help of Potter alum Miranda Richardson, who played Rita Skeeter, as Madame Tracy, a psychic who helps the pair save the world from Armageddon. The six-part series is set to premiere May 31 on Amazon Prime.
Wizarding World Producer David Heyman Brings Paddington to TV
Heyday Films and StudioCanal, the production companies founded by David Heyman, producer of all ten Wizarding World films as well as Paddington 1 and 2, are bringing the ever-popular bear to the small screen. Paddington himself will be voiced in the CG animated series by Ben Whishaw, who originated the role for the movies and be aimed at a preschool age audience. Executive producer David Heyman had this to say about the project,
"It is a joy to bring this uniquely life-enhancing bear to a whole new audience of younger children. We are thrilled that the inimitably brilliant Ben Whishaw will continue to voice Paddington. And we are excited to be collaborating with the vibrant and dynamic animation team at Blue Zoo, working from scripts by the wonderfully talented screenwriting team Foster and Lamont. With producers Karen Davidsen and Simon Quinn, we're all set for a glorious new chapter for Paddington."
It's unknown if any of the Harry Potter alumni in the films will appear in the series including Brendan Gleeson, Mad-Eye Moody, Julie Walters, Mrs. Weasley, Imelda Staunton, Dolores Umbridge and Jim Broadbent, Horace Slughorn. The Paddington TV series is currently in production and will air on Nickelodeon in 2020.
A Trailer for Killing Eve with Fiona Shaw
One of this season's television darlings that racked up the awards nominations and wins was the BBC spy drama Killing Eve starring Fiona Shaw, Harry Potter's Aunt Petunia Dursley as head of the MI6 Russia Desk Carolyn Martens. We were rarely laughing when she abused our favorite boy wizard, but this character's dry humor is a different story entirely and though Shaw didn't receive any nominations personally she is certainly a cast standout. Take a look at the first anxiously awaited trailer for the show's second season which premieres April 7 on BBC America.

That's all the Harry Potter and Fantastic Beasts Actors news for this week! ICYMI-get all the details to enter our Crimes of Grindelwald digital giveaway here!