Details to be revealed March 12 about Hagrid's Magical Creatures Motorbike Adventure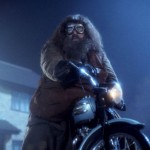 Mar 08, 2019
As Leaky recently reported, Universal Orlando Resort's Wizarding World of Harry Potter  will be replacing the Dragon Challenge with Hagrid's Magical Creatures Motorbike Adventure in the Hogsmeade area of the Islands of Adventure.  The new ride will open on June 13 but details about its features have been scarce.  Will it incorporate magical creatures from the Fantastic Beasts films?  Will it feature favourite creatures from the books like the bowtruckle and niffler?  How about some larger, potentially scarier creatures like thestrals, hippogriffs, and acromantula?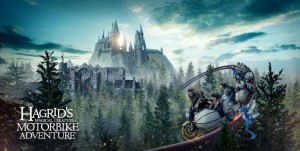 We'll find out more on March 12, when, according to the teaser trailer below, Universal Orlando will reveal more information about the ride.
Visit www.UniversalOrlando.com at 8:30 a.m. EST on March 12 to hear the special announcement from Draco Malfoy (Tom Felton)  and Alan Gilmore, Art Director of the Harry Potter films and The Wizarding World of Harry Potter.
What creatures would you most like to see on this adventure?  Tell us in the comments.  We'll post reminders on social media so you remember to tune in on the 12th.