Weekly Round-Up: Dame Maggie Smith Discusses Downton Abbey, Rupert Grint & Others Head to Cons & More!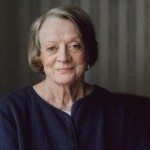 Mar 16, 2019
It's been an action-packed week in the Potterverse, as we got a first-look at the upcoming mobile game Harry Potter: Wizards Unite, as well as the new Universal Orlando Resort ride coming this Summer, Hagrid's Magical Creatures Motorbike Adventure, with the special guest appearances of Robbie Coltrane and Alan Gilmore at a launch event in London! The cover of Jim Kay's illustrated edition of Goblet of Fire was revealed, and PotterCast released a brand new episode. We also learnt that Fantastic Beasts star Ezra Miller was going to be taking a leaf from J.K. Rowling's multi-talented book, and rewriting the script of The Flash standalone movie!
In this week's round-up, we cover interviews with Dame Maggie Smith and Bonnie Wright, upcoming convention appearances from Rupert Grint, Warwick Davis, David Bradley and Tom Felton, a reunion at the Pride of Birmingham awards and brand new projects for Christian Coulson, the Gleesons, and Ellie Darcy-Alden.
Maggie Smith Talks Downton Abbey and Taking Selfies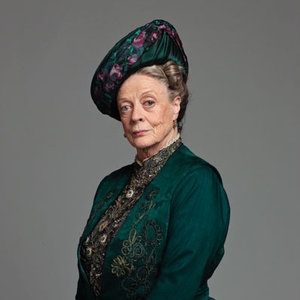 Continuing her starring role as the Dowager Countess in Downton Abbey, which will return this September 13th as a feature film, Dame Maggie Smith is also currently starring as Brunhilde Pomsel in London.
In a rare interview speaking to The Sunday Post, Smith says she's "delighted" at the success of Downton, and that the film doesn't move too far forward in time from the series!
"If it had been too further forward, the Countess would have been well over a hundred or in her box […] I did wonder if I might have a small part as the body but the film only moves forward a little so all is well."
She says that the set of Downton has been excellent, with a lot of laughs had by her and fellow actress Penelope Wilton. She's pleased to have been a part of the show, but said that fame and 'selfies' are one of the more difficult parts of the show's success:
"The audiences were huge in different parts of the world and as a result, you find yourself getting recognised much, much more. I often have people coming up to me for a photograph. Everyone has cameras these days on their phones and they want selfies. Selfies?
"It can be difficult to handle. I don't want to be rude but I do sometimes want to be able to walk down the street without having to stop for a photo. I don't refuse children, of course, and I know I should be flattered by the attention but it can be very invasive."
Speaking on her experience of the stage, Smith says she prefers the reliability of theater compared to film:
"I prefer stage work because no two performances are exactly the same and you know where you stand. You know what time you have to turn up at the theatre, what you will do when you are there and roughly when you will go home.If something goes wrong, you can look forward to putting it right in the next performance."
Read the full interview for her delightful discussions of making her professional acting debut on Broadway in 1956, her thoughts on the acting world now, and her desire to continuing to play "old biddies" (as she puts it!) rather than retire!
Rupert Grint to Appear at Wales Comic Con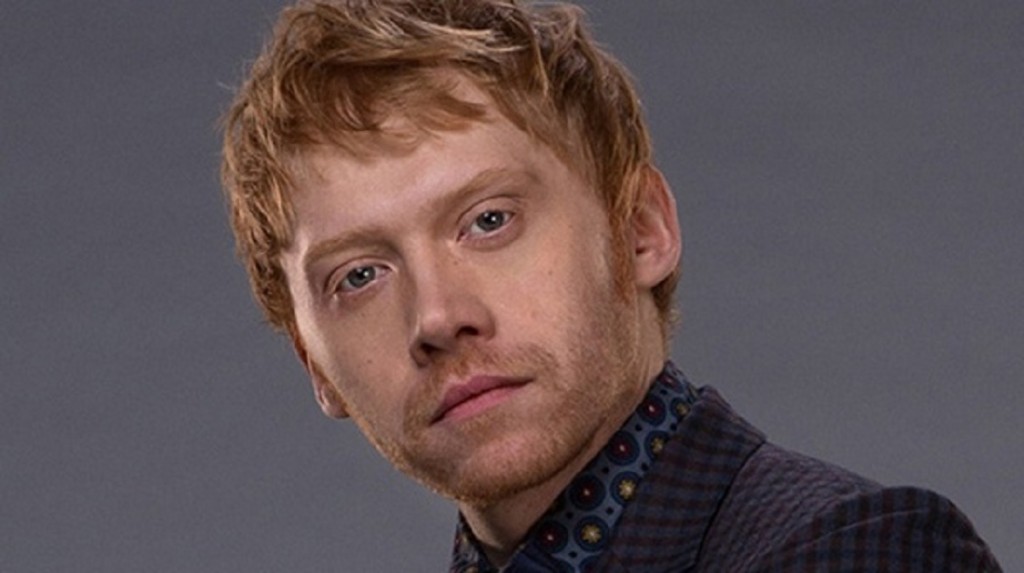 Rupert Grint has taken a hiatus from comic con experiences while working on a string of TV projects the past few years but he'll be back to greet his adoring fans at two upcoming events. He's a special guest this weekend at Emerald City Comic Con in Seattle, Washington and he's also set to appear at the upcoming Wales Comic Con Saturday, April 27. If you're wanting to add an autograph or photo op with Ron Weasley himself to your Harry Potter collection be sure to make a stop at Gringotts on the way. According to LeaderLive a picture with Grint is priced at £133.75. Be sure to post it on our social media if you do-we'd love to see it!
Tom Felton, David Bradley & Warwick Davis to Appear at FanX 2019 at Salt Lake Comic Con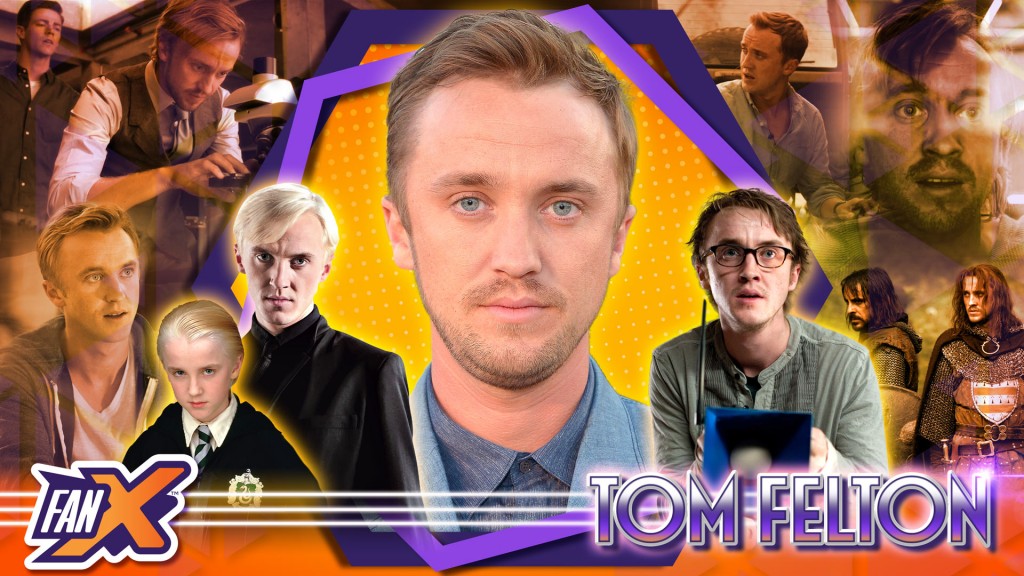 Several Potter actors will appear at this year's Fan X at Salt Lake Comic Con between April 19-20. Tom Felton (Draco Malfoy), David Bradley (Argus Filch) & Warwick Davis (Filius Flitwick / Griphook) will feature at this year's event, taking part in autograph sessions, photo opps and panels throughout the weekend. Combined photo ops with all three actors will also be available – it's a Hogwarts reunion! Find out more here.
An Interview with Bonnie Wright on Potter, Upcoming Projects and her Passion for the Environment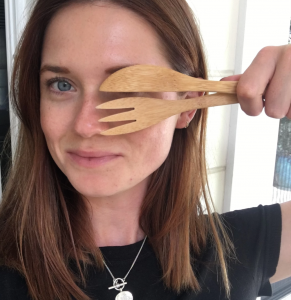 Bonnie Wright sat down with Varsity, the University of Cambridge newspaper presumably while she was is UK for some recent work she did with Greenpeace, creating awareness about river micro plastic pollution. Wright, who's known to Potter fans as the youngest Weasley and eventual wife of the Chosen One, has taken her film talents behind the camera since her days as a wizard, as well as become prominent voice for environmental activism. Varsity began their discussion asking about Wright's decision to become a director,
"The reason why I love the film industry as a medium is because it's incredibly collaborative. I definitely work best when collaborating with other people." "I think as a director you have to have a quite lateral way of thinking. You have to sort of think about all the different departments. It's almost like you're conducting an orchestra."
They also asked Wright, who admits she had much in common with her character, whether any of the four Harry Potter directors she worked with inspired her behind the camera,
"Before I went to film school a lot of the techniques I learnt, and just really understanding the methods of storytelling and the craftsmanship behind storytelling, was definitely from my experience in Harry Potter. [It] made me very much respect the meticulous detail that go into all elements of filmmaking."

"I think it definitely set a bar for me in terms of the amount of detail that I wanted in the films that I then went on to make."
As a fellow producer of art, Wright must have an additional respect for the author who created the world she grew up in. She said this about the longevity of Potter,
"I think the beauty of Harry Potter is it exists in a parallel magical world. I think it can transcend time in the sense that it isn't of a certain time: it's not outdated."

"I think J.K. Rowling's mind is so richly layered, the world that she created at Hogwarts and the whole magical world just had so many avenues. It's so steeped in her interest in astrology, mythology and herbology. I think that really has made it last. It's not just another story with one layer, there's just so much depth to the world."
As the interview concluded, Wright shared a little bit about an upcoming project,
"I'm actually working on what will be my first feature film. I'm hoping hopefully shooting at the end of this year[…]"the first film of mine that will bring in my interest in the environment. So, it's kind of pulling it together, which is cool – to be able to sort of bring that experience in and to use narrative storytelling to tell that story. Often it is led through a documentary, but it's nice to be able to tell it through an actual fictional story."
Bonnie Wright's full interview can be found on Varsity
Jason Isaacs Talks Season 2 of The OA
Jason Isaacs, one of Harry Potter's most recognizable Death Eaters, Lucius Malfoy, stars as another villainous character Dr. Hunter Hap, who in season one performed some near death experiments on four people held captive in his basement, in NetFlix sci-fi hit The O.A. Recently Isaacs made an appearance on ITV This Morning to talk about the series and the upcoming release of its sophomore season.
In the interview below Isaacs describes the unusual way he got the part,
'I got a phone call in the middle of the night saying, "We're sending you eight scripts read them now", and I went, "I'm just going to bed", and they went, "Well you're Skyping the director at two in the morning".

'I went, "I really don't want to, can I do this tomorrow?", and they went, "No because if you like it and he likes you, you have to get on a plane at breakfast".

'And I read these eight things and my head was spinning, I'd never read anything like them. 'I Skyped the guy, by the time my kids came down for breakfast I was packed. 'I got off the plane and I went straight to Grand Central station and shot my first scene.'
He also mentions that when season one of the show arrived in December of 2016 it became one of the most binged shows on the streaming network.
Take a look at a clip of interview below. Season 2 of The OA with Jason Isaacs can be seen on Netflix March 22 and Jason Isaacs can be found in person along with Rupert Grint at Emerald City Comic Con this weekend, March 15-17 in Seattle Washington.

David Bradley and James and Oliver Phelps Reunite for Awards Ceremony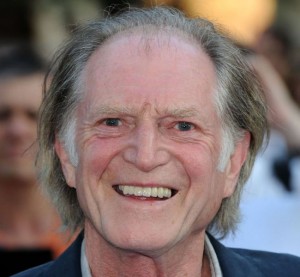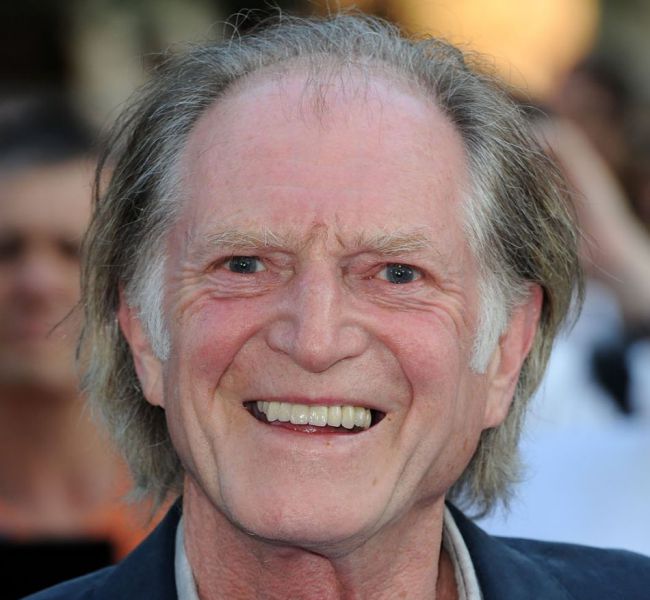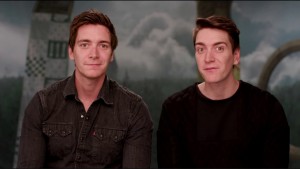 Any reunion between Argus Filch and the Weasley twins is something we've got to see! Veteran actor David Bradley who played Hogwarts caretaker and two of his on-screen nemeses James and Oliver Phelps, Fred and George Weasley, will take the stage together at the upcoming Pride of Birmingham Awards. The annual ceremony, which part of the Pride of Britain Awards, honors British people who have acted courageously or made a significant positive impact on their community. Candidates are nominated by their peers, and winners are chosen by a panel of celebrities and well-known individuals from various backgrounds,
We love what the Phelpses had this to say about reuniting with their fellow Potter alum,
"We'll be on our best behaviour," says James. "Whatever our best behaviour is," adds Oliver.
Presentation of awards are scheduled for March 26 at the University of Birmingham.
Christian Coulson in a New TV Series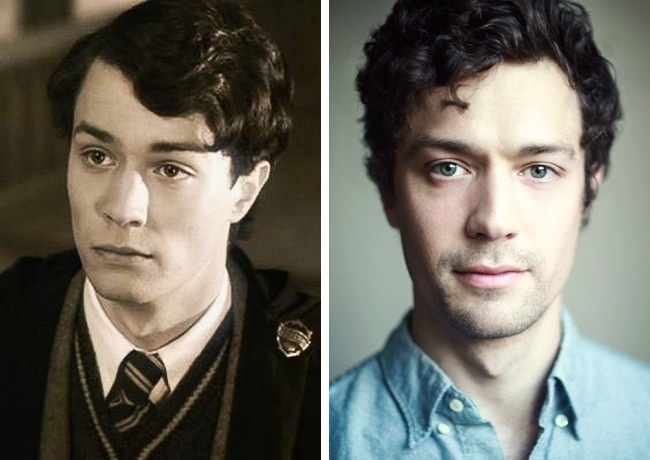 Fans will recognize Christian Coulson as the first incarnation of Tom Riddle from Harry Potter and the Chamber of Secrets. Coulson, who's just coming off the premiere of the upcoming comedy Bite Me, has been cast in a pilot for ABC called Until the Wedding.
According to Deadline the series follows,
"the story of how one couple's decision to get married can affect everyone in their lives. The show will explore the intimate relationships of a group of friends/family as Adrienne (Olivia Thirlby) and Danny (E.J. Bonilla) are forced to reckon with their own romantic lives and come to terms with the realities of love and marriage. Coulson will play James, Will's (Michael Stahl-David) sexy international friend and an investor in Nick's (Trent Garrett) restaurant and Will's plus-one at the wedding."
Congratulations to Christian Coulson on his new role!
Brendan Gleeson's Directorial Debut is a Family Affair

Brendan Gleeson, who Potter fans know as beloved Auror Alastor Mad-Eye Moody, makes his directorial debut with the upcoming short film Psychic about a larger than life mystic who is talked out of retirement by his sons. Gleeson plays the psychic and his real life sons co-star alongside him, including Domhnall Gleeson, Harry Potter's Bill Weasley.
According to Independent ie the elder Gleeson had this to say last year, at the screening of the film, about working with his real life family,
"It was difficult enough because everybody's pretty fiercely professional in their own way and it was crossing into family lines and talking about family,"
Psychic airs on Sky Arts Sunday, March 17, St. Patrick's Day.
Ellie Darcey-Alden Cast in Upcoming Thriller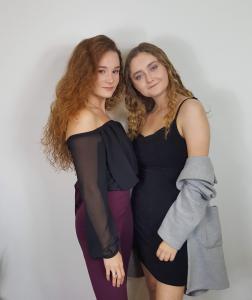 Ellie Darcey-Alden, 2018 Leakycon special guest who's known in the Potterverse as young Lily Evans in Harry Potter and the Deathly Hallows Part 2 has joined the cast of the upcoming series How to Identify a Serial Killer.
Einnews describes the project this way,
"a thriller series about a paranoid teenager Alice, who struggles to distinguish the difference between reality and her imagination in a world full of serial killers and murderers, particularly while living with her best friend Harriett, Alice's smart, sensible flatmate and protector. While not close at school because of Harriet's other friends thought Alice to be too much of an outsider, the two become friends as neighbours when they are forced to share the same secret."
Darcey-Alden, who plays Harriett, had this to say about working with her co-star Karlisha Hurley,
"Karlisha is a one-of-a-kind actress who will bring great truth to the role of Alice."
Congratulations to Ellie Darcey-Alden! No word yet on when and where to watch but we'll keep you posted!
That's all from the Wizarding World actors for this week. For all the Harry Potter news from the stage don't miss our latest Theater Round-up and we'll meet you back here next time!