Weekly Round-Up: Warwick Davis Takes the Stage at Star Wars Celebration, Cast Trailers & Interviews & More!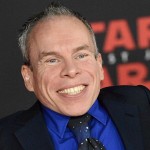 Apr 14, 2019
News from Potter parks and products this week as well as J.K. Rowling's other projects! The latest book in the Cormoran Strike Series, Lethal White is headed to paperback and the author is supporting a crime writing campaign for women, Microsoft stores will be hosting Harry Potter Kano coding kit workshops for kids this summer and Pokemon Go players can reserve usernames in advance of the Wizards Unite release. James and Oliver Phelps and Natalia Tena opened Harry Potter: The Exhibition in Spain and we topped of the week with a visit to Universal Studios Hollywood to see the premiere of the Dark Arts at Hogwarts Castle light projections experience and learned that the Crimes of Grindelwald costume exhibit can now be seen at the California park as well.
This week in our Harry Potter and Fantastic Beast Round-up Warwick Davis takes the stage at Star Wars Celebration 2019, new screen projects for Michael Gambon, Hero Fiennes-Tiffin, Anthony Boyle, and Jason Isaacs, trailers for Katie Leung, Timothy Spall, and Jessica Williams, an interview with Alfred Enoch on Trust Me and more!
Warwick Davis Featured at Star Wars Celebration
Our favorite fandom crossover Warwick Davis is taking the US by storm this week as he gets ready to host the 20th Anniversary Celebration of The Phantom Menace at the annual Star Wars Celebration event this weekend in Chicago.
Davis, who Potter fans know as Professor Flitwick and Griphook the Goblin, but is known in the Star Wars fandom as Wicket the Ewok, Weazel and other various galactic characters, started his US trip with a visit to Universal Orlando and nod to his wizard roots:
Any self-respecting wizard should always stock up on spare wands whilst at the #WizardingWorld in @UniversalORL… Not sure what Muggle Customs will say when I land back in the UK though… #NothingToDeclare! pic.twitter.com/A5ct7fP8aY

— Warwick Davis (@WarwickADavis) April 9, 2019
Then headed off to Chicago to celebrate The Force with avid fans who just learned that the ninth and final film is the series is titled Star Wars: The Rise of Skywalker:
The Force is strong in #Chicago as the city prepares to become the center of the #StarWars galaxy for 5 days of #StarWarsCelebration! pic.twitter.com/UodoNXN0Nq — Warwick Davis (@WarwickADavis) April 10, 2019
Most fans are aware that Davis began his career long before Harry Potter in the role of Wicket. Recently Mark Hamill shared this sweet story about working with Davis as a young actor:
When I met @WarwickADavis he was a 10-year-old boy whizzing around Elstree Studios on roller skates. He was also a huge #StarWars fan who only had a few action figures. All I did was ask George if we could fill out his collection. (We even got him the #DarthVader carrying case!) https://t.co/l44w3JvuRF

— Mark Hamill (@HamillHimself) April 7, 2019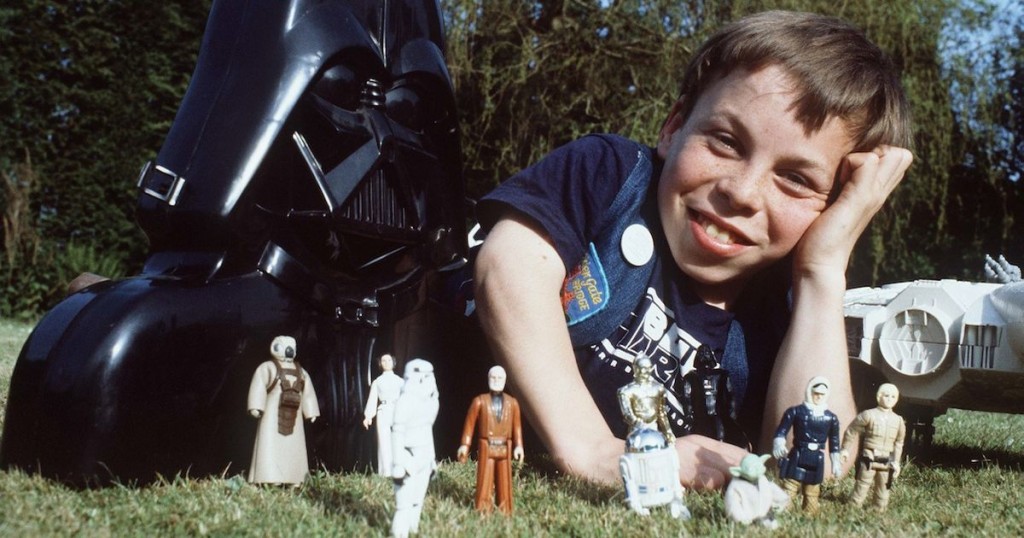 You can watch Davis in action at Celebration on the Star Wars YouTube channel as he host the Phantom Menace Anniversary Monday, April 15 from 11am-12pm CST and then again at 1:30-2:30p when he shares short stories from his Star Wars experience. Below is an interview from the weekend where Davis discusses his Star Wars history and lets fans know which events he'll be present for:

Casting News
A New Biopic Film on the Way with Michael Gambon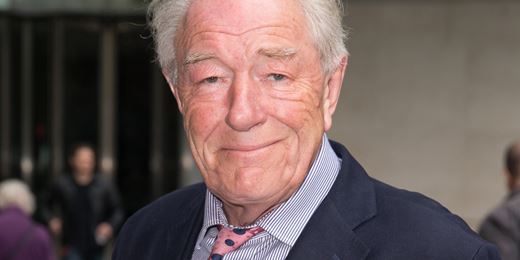 Michael Gambon, who played Albus Dumbledore in the last six Harry Potter films, is set to take on a new role in the upcoming biopic James and Lucia about famed Irish novelist and poet James Joyce. The film follows the writer in his later life as he tries to save his daughter Lucia, who was diagnosed with schizophrenia, as well as his own eyesight. Gambon will play his doctor, Professor Alfred Vogt. Interestingly, Evanna Lynch, Luna Lovegood, recently played Lucia Joyce in the short film Lucia Joyce: Full Capacity
James and Lucia begins production in November 2019.
Hero Fiennes-Tiffin Joins Thriller The Silencing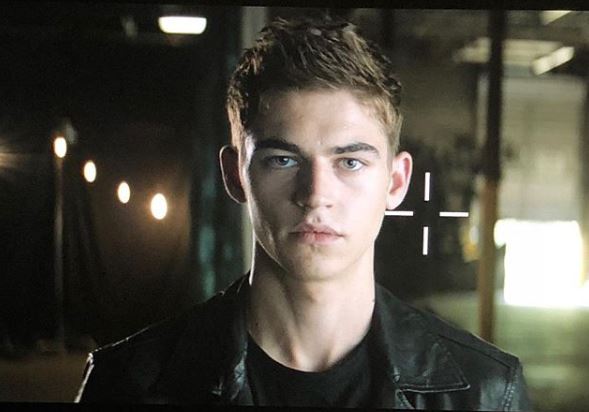 Potter fans know Hero Fiennes-Tiffin, the nephew of Ralph Fiennes, the actor who played the Dark Lord, as his youngest incarnation in Harry Potter and the Half Blood Prince. He's all grown up now and taking on larger film roles. Most recently he joins the cast of the upcoming drama The Silencing described here by Deadline,
"the plot follows a reformed hunter (Coster-Waldau) who becomes involved in a deadly game of cat and mouse when he and the local sheriff Alice Gustafson (Wallis) set out to track a vicious killer who may have kidnapped his daughter years ago. Tiffin will play Alice's troubled younger brother Brooks."
Currently Fiennes-Tiffin can be seen in the romantic drama After, the screen adaptation of the fan fiction by Anna Todd based on the life of English singer songwriter Harry Styles of One Direction, which opened in theaters earlier this week. Do you think we'll see some version of  Riddle and Dumbledore's iconic orphanage scene in Fantastic Beasts? The timeline is set-up just right!
Anthony Boyle Cast in New HBO Mini-Series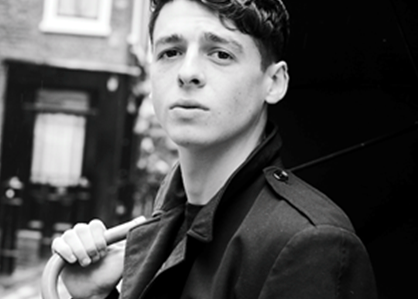 On the heels of wrapping his award-originating role as Scorpius Malfoy in Harry Potter and the Cursed Child, Anthony Boyle is taking his significant dramatic talents to television in HBO's upcoming mini series The Plot Against America. Boyle joins an all-star cast in the six-part drama including Winona Ryder most recently from Stranger Things. Deadline summarizes the series and Boyle's role this way,
"The Plot Against America imagines an alternate American history told through the eyes of a working-class Jewish family in New Jersey as they watch the political rise of Charles Lindbergh, an aviator-hero and xenophobic populist who becomes president and turns the nation toward fascism."

"Boyle is Alvin Levin, the angry and intelligent orphaned nephew to Herman, allows political differences with his family, personal grudges and resentments, and his own abhorrence of hypocrisy and cant to drive him from street crime to the battlefields of Europe and back."
A Plot Against America, based on the book by the late Philip Roth, begins production this month.
Trailers and Images
A New TV Series for Katie Leung
Katie Leung, who Potter fans know best as Ravenclaw Cho Chang, has been been on screen and stage lately. Last year she starred in the 8-part drama White Dragon on ITV and Amazon, and recently was cast in the play The White Pearl. Next up for Leung is the four-part thriller, Chimerica which follows an American photojournalist whose credibility is in question when he's accused of faking an photograph taken during the 1989 Tiananmen Square protests. Take a look at Leung in the trailer below for Chimerica which premieres April 17 at 9pm on Channel 4 in the UK. At this point there is no US home for the series.

"Yumbledore" Spotted Filming The New Pope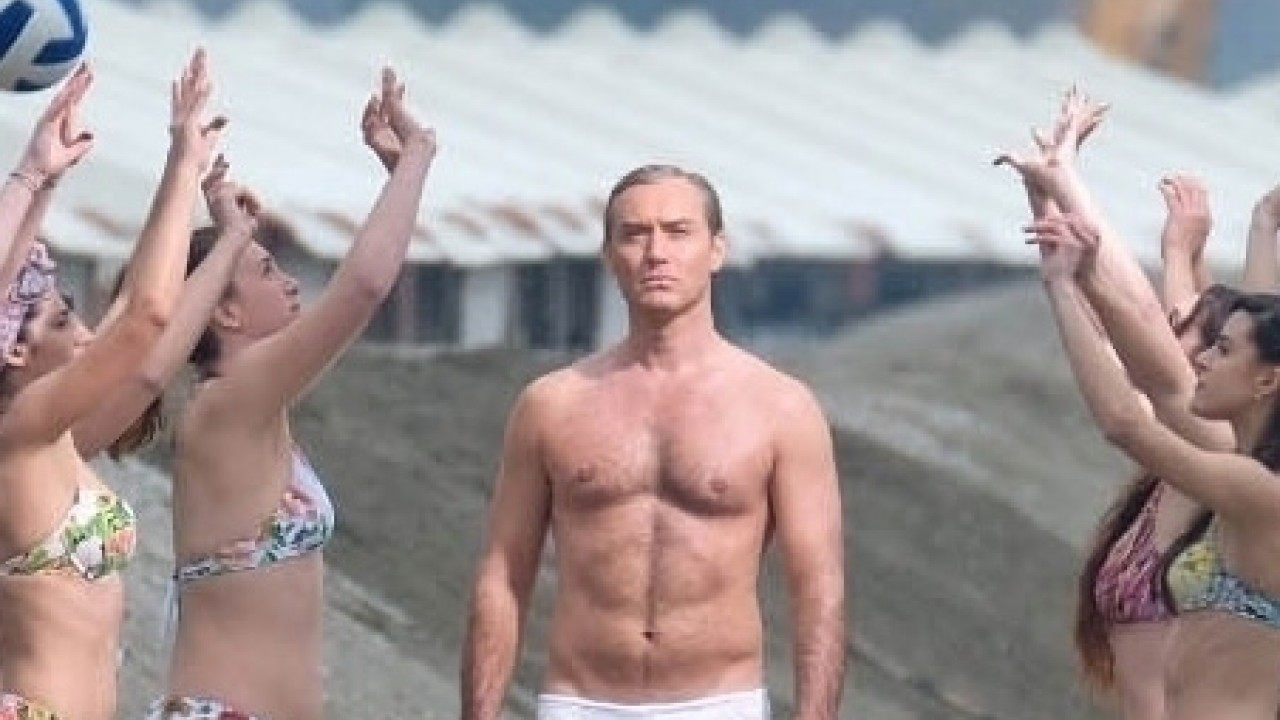 If you were unsure why Fantastic Beasts Jude Law picked up the tag "Yumbledore", you'll definitely get it now! The actor who plays the younger version of Harry Potter's Professor Albus Dumbledore was recently spotted in Italy filming a scene for the HBO limited series The New Pope, a follow-up to 2016's hit The Young Pope, which starred Law as Pope Pius XIIII, a young, American pope who takes the Catholic church in a radical direction. You can see Law in and out of his cassock in The New Pope on HBO in December 2019.
A Trailer for Timothy Spall's New Film The Corrupted
It sounds like Wormtail's on the dark side again in the upcoming drama The Corrupted. The film, starring Timothy Spall, which is based on a true story, is set ahead of the 2012 London Olympics. Here's the synopsis according to IMDB:
"The film follows Liam (Sam Claflin), an ex-con trying to win back the love and trust of his family. He has lost everything at the hands of a local crime syndicate run by Clifford Cullen (Spall), who has high-level connections in politics, finance and the police force. Liam's drive for redemption sees him caught up in a web of conspiracy, crime, and corruption."
Below is the first trailer for the film. Fans can see Harry Potter's Peter Pettigrew in The Corrupted when it opens in theaters May 3.

Jessica Williams in the 2nd Trailer for Booksmart
Jessica Williams, who we got a glimpse of in Crimes of Grindelwald as Ilvermorny Professor Eulalie Hicks, can be seen in the upcoming comedy Booksmart, a film that scored rave reviews at SXSW last month. The plot revolves around two best friends who have gone above and beyond academically during their high school careers but decide to make up for lost time in the party department over the course of one night. Williams will star alongside Jason Sudeikis, Will Forte, and Lisa Kudrow, but we still have yet to know exactly what role she's playing. Booksmart opens in theaters May 24, just as school gets out for summer! Take a look at the new trailer below while you wait.

Ron Perlman Guest Stars in ABC Comedy
Ron Perlman, who played The Blind Pig speakeasy proprietor Gnarlack in Fantastic Beasts and Where to Find Them, had a guest spot in the season finale earlier this week of the ABC sitcom Splitting Up Together. In the trailer for the episode below the veteran actor of Hellboy fame, brings his comedy chops to the role of Grandpa paying a visit for Grandparents Day. Take a look and see what you think if you missed it on TV. Splitting Up Together airs on Tuesdays at 9:30pm ET.

A Preview of Johnny Depp in The Professor
In Johnny Depp's next film, the actor who's known in the Potterverse as Fantastic Beasts Gellert Grindelwald, plays a college professor with just six months to live in The Professor. Depp's character breaks the news to his family and then begins to apply a new outlook to his entire life, including how he teaches his students. Take a look at the first trailer below for the film which premieres April 18 on Direct TV then in theaters and on demand May 17.

Updates and New Projects
Alfred Enoch on His New BBC Series Trust Me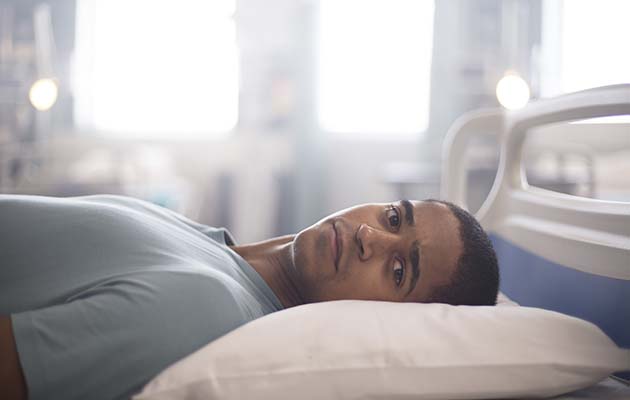 Alfred Enoch, Harry Potter Gryffindor Dean Thomas, starts his next role in season 2 of the medical thriller Trust Me when it premieres this week. Enoch takes over as lead of the series from Jodie Whittaker who left the show to become the 13th incarnation of The Doctor in Doctor Who.
Enoch spoke to What's On TV recently about his new role. Here's what he had to say about the character,
"Jamie is a corporal in the British Army and he's on active duty in Afghanistan when he's injured. He's brought back to the UK with a partial severance in the spinal cord. Many of his unit were shot and killed, so when we meet him at the beginning of the series he is dealing with a lot."
And this is why he thinks fans should tune in to the show,
"Trust Me is a gripping psychological thriller that gets inside of the heads of its characters. That's a huge draw. I read the script and thought there's something really tense about the story and the psychology; the focus on what the individual is going through and how it affects them. We look for those human connections in stories."
Trust Me premieres Tuesday, April 16 at 9p on BBC1. Check out the rest of the interview on Whats On TV and let us know if you watch!
Jason Isaacs to Host Documentary Space Series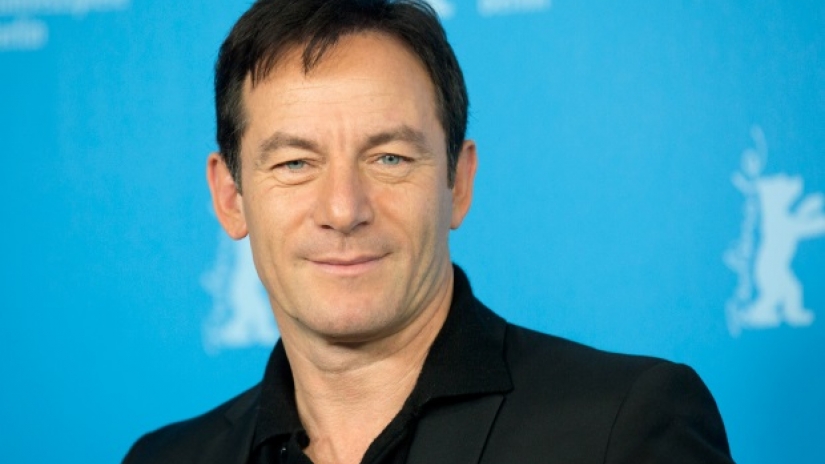 Jason Isaacs, Harry Potter's Lucius Malfoy, has played his share of fictional roles in alternate time and space with Star Trek Discovery and Netflix Sci-Fi Series The OA, but now the former Death Eater is interested in bringing true space stories to television. Isaacs is working with British production company Alaska TV to find US and UK broadcasters and streaming networks for the project described this way according to Deadline,
"Isaacs will guide viewers through the true stories of skulduggery and war in space over the last 70 years.  In recent history, the world's leaders and private companies have been looking to the stars as the ultimate status symbol. It will feature stories from the U-2 to Reagan's Star Wars, as well as the billionaire-funded space race featuring the likes of Elon Musk and Richard Branson and India's recent military space programme and Trump's brand new Space Force. It will also explore the characters, best kept secrets and extraordinary technology behind this boom."
Isaacs, who will executive produce and host the program said this about his interest in the project,
"I've always loved space. Who doesn't? I've been lucky enough to captain a Starship, fly through a black hole to hell and save the world from a giant asteroid. Mostly it's gone wrong for me, of course, but fake space has been fun. Luckily, because of the doors that have been open to me, I know that exploring the real people, the real secrets, the real space wars will be more incredible, more dramatic and more surprising than any story Hollywood can tell. Will we save humankind, destroy ourselves or just let the mega-rich wave their rockets at each other to see who's got the biggest? This show will find out all this and more in an entirely original way and, because this isn't my day job, I'll be telling the stories you never normally hear and asking the questions that we all normally shout at the screen. What could possibly go wrong?"
We are in and can't wait to have Jason Isaacs school us on the realities of the cosmos. See our coverage of the recent preview of Warner Bros Studio Tour London's Gringotts Wizarding Bank for our chat with Isaacs, who was the featured speaker of the evening!
Zoe Kravitz Disney Series High Fidelity Moves to Hulu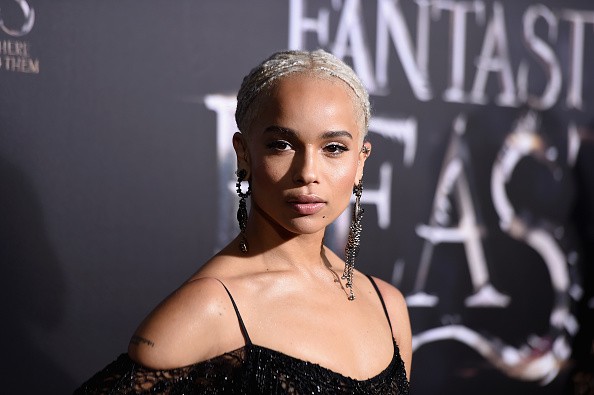 There's a change in the works for Zoe Kravitz's new TV project High Fidelity. Fantastic Beasts Leta Lestrange is producing and starring in the upcoming 10-episode reboot of the 2000 romantic comedy High Fidelity based on the 1995 British novel by the same name. Her role, which was played by John Cusak in the film, portrays a music store owner obsessed with pop culture. The series, which was originally planned for Disney's upcoming direct-to-consumer streaming service (OTT) will now air on Hulu according to Variety. A premiere date for High Fidelity is yet to be announced. Hopefully Fantastic Beasts fans will get to see more of Kravitz in future installments–as a ghost perhaps??
Killing Eve with Fiona Shaw Renewed for a 3rd Season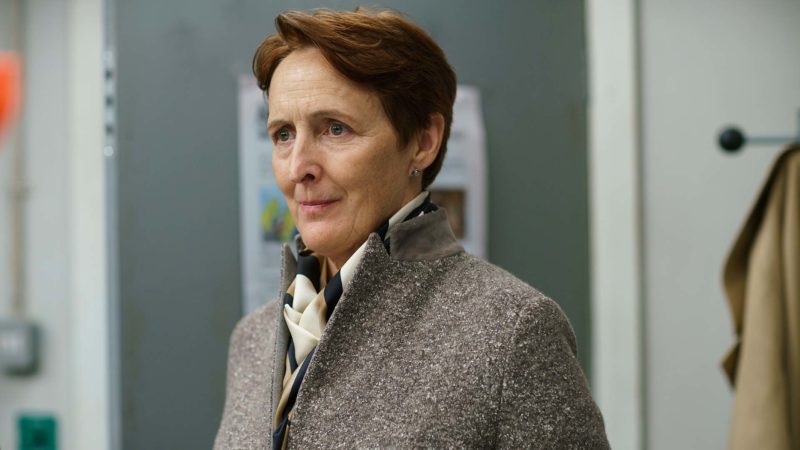 We have not stopped talking about the BBC spy drama Killing Eve since it started last year! The series, which stars Fiona Shaw, Harry Potter's Aunt Petunia Dursley as head of the MI6 Russia Desk Carolyn Martens, has been picked up for a third season right on the heels of its season two premiere. Congratulations to Fiona Shaw, the rest of the cast, and to us for getting to watch another round after this one is done. After watching the first episode last week, we think we'll be ready. Killing Eve airs in the US on BBC America Sundays at 8pm ET. The UK premiere date is TBD.
Alexandre Desplat Will Compose Little Women Score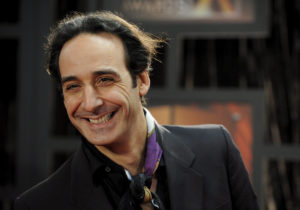 It looks like another Alexandre Desplat score will be the backdrop of another Emma Watson film. According to Film Music Reporter Desplat, who wrote and conducted the orchestration for both parts of Harry Potter and the Deathly Hallows, will be composing the score for the latest film incarnation of Little Women starring Emma Watson. Desplat, who was nominated for an Oscar this year for his work on Isle of Dogs, shared the news with a masterclass in Rome for the French film festival Rendez Vous.
Little Women opens in US theaters on Christmas Day and in the UK January 17, 2020.
That's all for this week. Meet us back here again next week, and check out our last Theater Round-up to get all the latest Wizarding World news from the stage.