Theater Round-Up: Daniel Radcliffe Wins Audience Choice Award, 'Cursed Child' Actors on Current Projects and More!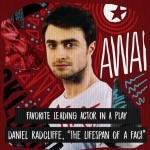 May 16, 2019
After a slow-starting spring in the world of theater news, things are picking up again as Daniel Radcliffe receives an Audience Choice Award and Jack Thorne's King Kong brings home three wins at the Outer Critics Circle Awards. Awards are always exciting for fans who follow theater, but there's much more!
Cursed Child alum Anthony Boyle discusses his foray into film and television in a recent interview, new Harry Potter James Snyder talks about his inspiration as actor and Snyder's fellow cast members Nicholas Podany and Bubba Weiler appeared at Stars in the Alley.
Additionally, we have news of two upcoming productions of interest–one starring Natalia Tena and one which puts a Slytherin twist on the Hogwarts years. Read on for more details!
Daniel Radcliffe Wins Broadway.com Audience Choice Award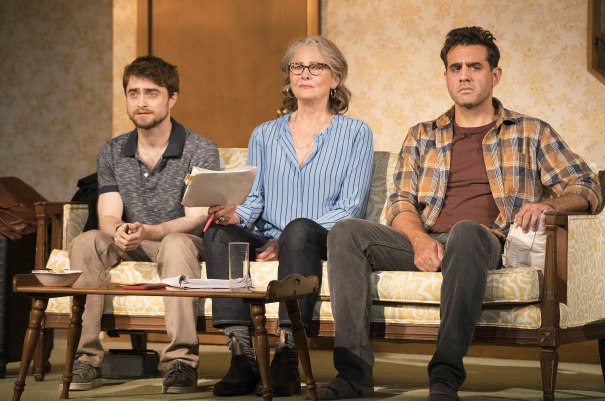 Last week Broadway.com announced the nominees for its Audience Choice Awards, and Daniel Radcliffe, the former Boy Who Lived and current star of the television series Miracle Workers, was nominated for his performance in The Lifespan of a Fact as Favorite Leading Actor in a Play, portraying fact checker Jim Fingal during a 16-week run from last October, and we're pleased to tell you that he just won!
Radcliffe was up against some heavy competition in Paddy Considine (The Ferryman), Bryan Cranston (Network), Jeff Daniels (To Kill a Mockingbird) and Jim Parsons (The Boys in the Band). However, these awards are determined by the fans, and Radcliffe not only has a devoted fan-base but has also more than proved himself onstage with successful critical runs in Equus, How to Succeed in Business Without Really Trying and Rosencrantz and Guildenstern Are Dead. It's no surprise to us that he won!
Join us in congratulating him on the award, and read more here.
Anthony Boyle Talks Upcoming Miniseries The Plot Against America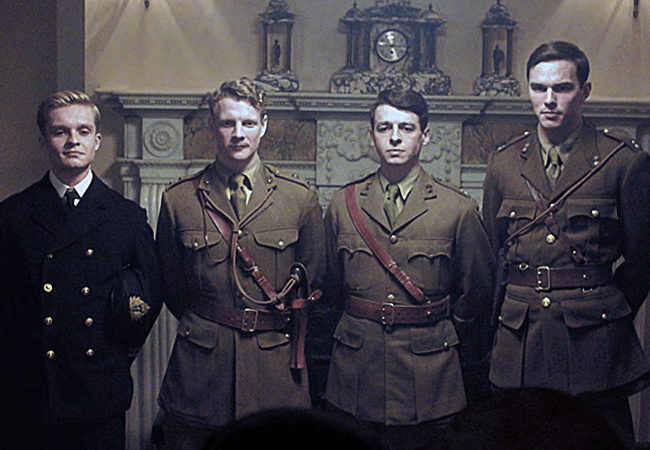 Anthony Boyle, best known for originating the role of Scorpius Malfoy, spoke to The Last Magazine recently about his ascent from the Royal Welsh College of Music & Drama to the West End stage, his experiences filming the period biopic Tolkien (pictured above), which opened in theaters May 10, and his upcoming HBO series based on Philip Roth's 2004 novel.
The series is set in 1940s America and places Charles Lindbergh in the presidency. Lindbergh agrees to an Understanding with Nazi Germany and Imperial Japan which takes the United States out of the war. Anti-Semitism then begins to rise in full force. Boyle will play Alvin, a young Jewish man who leaves his home country to fight for Canada–and against the Axis Powers. In the course of battle, Alvin loses a leg and, after returning home, lives the life of a racketeer.
He described his affinity for the character, saying:
"I responded to Alvin in a way that I haven't responded to a character that I've played yet…I really relate to his moral compass. What he does might not be considered right in the eyes of the law or the people around him, but he finds it right, which I thought was something incredible about him and I thought I'd love to inhabit that."
Boyle will spend five months in New York and New Jersey filming episodes for the miniseries and acknowledges that he, too, will miss his home country. He reflected:
"When [Roth] grew up in Weequahic, New Jersey, all he wanted to do was get away and write about different things, but as soon as he got away, all he could write about was Weequahic, New Jersey—much like Joyce. He couldn't get out of Dublin quick enough, and then when he did and went to Paris, all he could write about was Dublin…I feel the same. I remember me and my mates staying up all night when we were sixteen or seventeen going, 'God I can't wait to get out of Belfast.' Then as soon as I left, all I want to do is get back and create art that has something to do with Belfast. I think inherently we're drawn back to the land from which we came. It's a funny thing. We're all trying to get back to that place."
Watch Boyle in Tolkien now, and look for Leaky updates on a release date for The Plot Against America. Read the full interview with The Last Magazine here.
Cursed Child's James Snyder Talks Acting and Harry Potter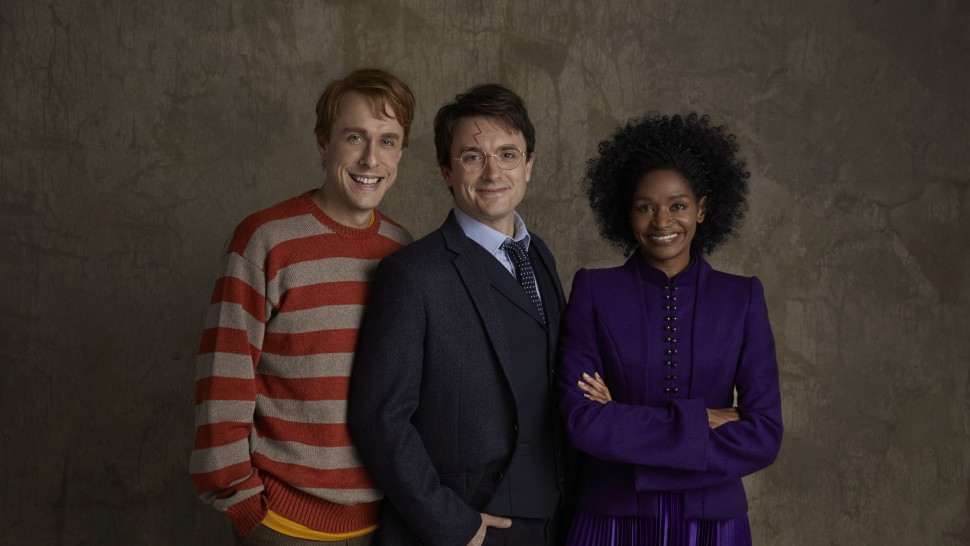 James Snyder is the latest actor to take on the mantle of Harry Potter, and his Invisibility Cloak to boot, in the J.K. Rowling, Jack Thorne and John Tiffany collaboration Harry Potter and the Cursed Child. He took over the role in March and is now in residence on Broadway, speaking recently to Broadway Direct about the magical production.
Asked about his inspiration for becoming an actor, Snyder replied:
"I got the chance actually to say this to Aaron Sorkin himself when I was auditioning for The Newsroom. Well, first off, it's a lot of fun to be an actor. And I had so much fun in high school doing the musicals and it was something I was good at. And then I remember sitting on the edge of my parents' bed [and watching] Sports Night, which is this Aaron Sorkin TV show from a little bit ago. And I remembered that the end of one of those episodes was just this beautiful twist where humanity was just so present and everything turned out good and people were better than they were because of what they had gone through. And I looked at my parents and I said, 'I want to do that. I want to tell stories like that.' And I specifically remember sitting on the edge of my parents' bed. And I was lucky enough to get to tell Aaron Sorkin that. Which was pretty awesome."
As a part of Harry Potter's ongoing story, Snyder does get to tell stories like that. Harry's journey to adulthood hits major themes– navigating loss, dealing with other's expectations, finding friendship and family–and his son Albus inherits many of those same struggles. The journey resonates deeply with the Potter fandom, and Snyder is well aware of that fact. Discussing why audiences love the stage epilogue, he observed:
"Harry Potter is such a familiar story. The Cursed Child starts where the books left off. So really, we get to treat it almost like the eighth book. I think for people who know the characters and love the characters, it's a perfect glimpse — not even glimpse — it's a perfect continuation of the story where we get to see the characters we love, grown-up, and their kids. And then also it's almost more about the other characters from the books that sort of make their return in the show. This show is like the perfect dessert to that journey that we went through. It's so satisfying because we get to revisit the characters we love and, even more than that, the characters that we hate from the books. And so I think it's this sort of perfect balance of stuff that's new and yet the stuff that's so familiar and loved. And for the people who have never read the books, who basically are like 'Yeah, I guess Harry Potter's the kid,' it's a really touching story about families just trying to understand, parents trying to understand their kids, and these kids trying to make their own way in the world. And so it's a beautiful family story, and then it's also just a great continuation of the novel."
Read the full interview, including insight into Snyder's professional influences and recommendations for visiting New York City, with Broadway Direct here. For Cursed Child ticket information, read here.
Jack Thorne's King Kong Wins Outer Critics Circle Awards
BREAKING: Broadway's BIGGEST adventure is an Outer Critics Circle Award WINNER! Experience the WONDER for yourself at #KingKongBway. ? pic.twitter.com/8SGCNF2jyg

— King Kong Broadway (@KingKongBway) May 13, 2019
Cursed Child writer Jack Thorne streamlined and updated the Australian musical King Kong for the Broadway stage, and the show has proven to be a resounding success with critics and fans. The production, which features technologically-advanced puppeteering, combining animatronics with the Japanese technique bunraku, recently won three Outer Critics Circle Awards.
Peter Hylenski won for Outstanding Sound Design, Peter England won for Outstanding Projection Design and the production as a whole won the Outer Critics Circle Special Achievement Award. Congratulations to all!
The musical opened for preview performances Oct. 5, 2018, and boasts a full schedule at the Broadway Theatre through the remained of the 2019 year. For tickets to this incredible theatrical adventure, visit the theater's official site here.
Natalia Tena Joins Cast of Europe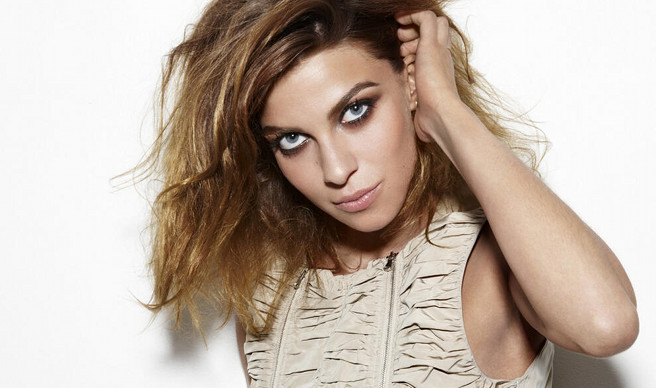 Natalia Tena, best known to Potter fans as auror Nymphadora Tonks, has been cast in Michael Longhurst's upcoming production Europe.
According to What's On Stage, Tena will play Katia, joining Billy Howle as Berlin, Kevork Malikyan as Sava, Faye Marsay as Adele, Stephen Wight as Billy, Shane Zaza as Morocco, Theo Barklem-Biggs as Horse and Ron Cook as Fret.
The production revives David Greig's play our complicated relationship with Europe and will run at the Donmar Warehouse from June 20 to Aug. 10.
Nicholas Podany and Bubba Weiler Attend Stars in the Alley
From @HPPlayNYC, @nicholaspodany and @bweiler8 celebrate being here after making their Broadway debuts just two months ago ?? #StarsInTheAlleypic.twitter.com/ugFdB4x8xy

— BroadwayCon (@bwaycon) May 10, 2019
New Cursed Child cast members Nicholas Podany and Bubba Weiler participated in Broadway's famed Stars in the Alley event alongside other fixtures of the stage, such as cast from Chicago, Wicked, Aladdin, Be More Chill and Pretty Woman.
Podany and Weiler made their Broadway debuts in March–Podany taking on the role of Harry's youngest, Albus Severus Potter, and Weiler stepping into the role of the awkward yet endearing Scorpius Malfoy, son of Harry's longtime nemesis Draco Malfoy.
The two have clearly developed an onstage rapport in the short months since rehearsals and performances began and brought that exciting dynamic to the Stars in the Alley audience. Don't miss out on your chance to witness a bit of the magic as Harry Potter and the Cursed Child continues its run!
New Potter-Themed Production Premieres at Hollywood Fringe Festival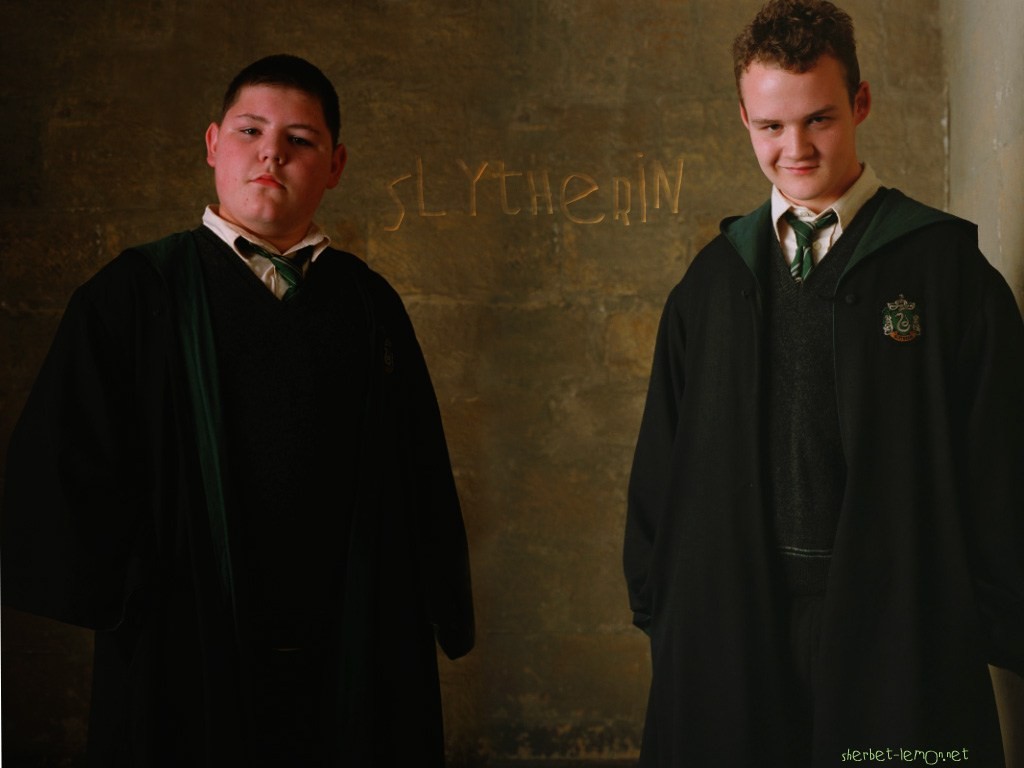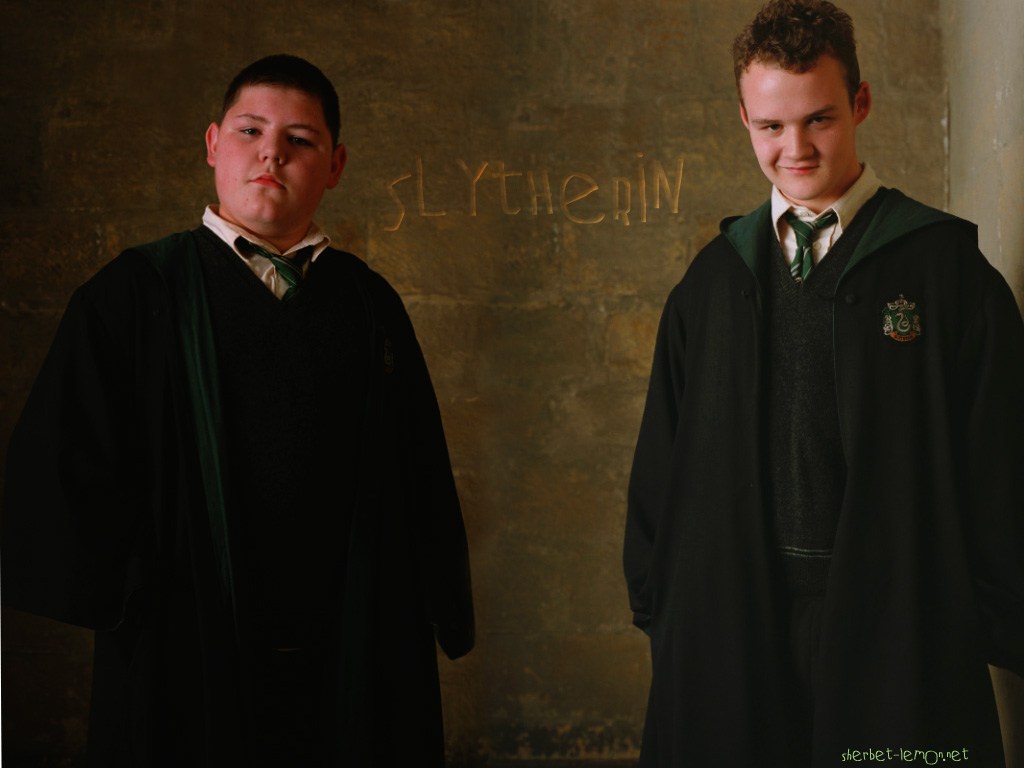 Most Potter fans love to hate Draco Malfoy's Slytherin cohorts Crabbe and Goyle, but now a new Potter-themed production aims to provide a new perspective on Harry's seven years at Hogwarts and reframe our understanding of the house with an infamous reputation. Like the popular Puffs, which centers on the experiences of the lesser-known Hufflepuff house, Crabbe and Goyle are Dead is a comedy. But, it is a comedy that desires to draw more than surface-level laughs. It looks at larger issues, asks big questions and delivers a few surprises.
Writer Kitty Keim observed:
"With the larger Potter universe moving both to the past and to the future in new films and on stage, I think there is an opening to dig deeper into the original story and explore the lesser thought about characters…(J.K.) Rowling introduced so many characters that it would be impossible for her to have given them all closure. That invites the fandom to fill in the blanks, which is what we do in this show."
According to Broadway World, Crabbe and Goyle are Dead will debut at the Hollywood Fringe Festival in June. Visit their official site for ticket information here.