Weekly Round-Up: Eddie Redmayne Supports Red Nose Day, Miracle Workers with Daniel Radcliffe Premieres on YouTube, Killing Eve and Harry Potter Comparisons Drawn and More!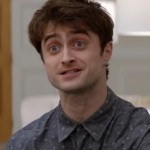 Feb 10, 2019
Exciting Wizarding World news this week from screen, stage and show. Harry Potter, the Exhibition is heading back to Spain, ticket sales and a premiere date for Cursed Child San Francisco were announced, and just a week from the digital release of Crimes of Grindelwald there was news on the delay of Fantastic Beasts 3.
This week in our Harry Potter and Fantastic Beasts Actors Round-Up Eddie Redmayne promotes this year's Red Nose Day, Daniel Radcliffe talks trick or treating and Miracle Workers, which released their first episode on YouTube ahead of the television premiere, Fiona Shaw and the cast of Killing Eve discuss comparisons between their hit series and Potter at TCA, Gary Oldman, Ezra Miller, and Katherine Waterston take on new film roles, Alfonso Cuaron takes home another win for Roma, a first look at Zoe Kravitz in season 2 of Big Little Lies, a premiere for an upcoming short film with James and Oliver Phelps, and more!
Eddie Redmayne Supports Red Nose Day 2019
Comic Relief's annual Red Nose Day is on the way and a handful of celebrities are donning T-shirts specially designed by Disney for the occasion. One of those familiar faces is Fantastic Beasts star Eddie Redmayne, magizoologist Newt Scamander, who may not know Mickey Mouse, but certainly is friendly with a lot of fantastic animals. A portion of the proceeds from the shirts, which are available exclusively from UK retailer TK Maxx, will go to help vulnerable children and young people in the UK, and around the world through Comic Relief. Take a look at the video below, introduced by Redmayne, to learn more about the TK Maxx sustainable trade program which assists cotton farmers in Uganda. UK Red Nose Day 2019 is scheduled for Friday, March 15.

An Interview and Press Stop for Daniel Radcliffe in Miracle Workers
We're just days away from the premiere of the TBS comedy series starring Harry Potter himself Daniel Radcliffe and he has been making the rounds on the press tour.  In fact, TBS has posted the first episode of the series on YouTube so you can get a sneak peek now! Last week Leaky covered reports of his visit to Sundance. This week Collider released an interview with Radcliffe from their visit to the Miracle Workers set as well as a stop by Jimmy Kimmel Live.
Collider asked Radcliffe what drew him to his character Craig, the low level angel in the seven episode series to which he responded,
"Well you know, this first series is obviously based off of Simon's book, so the character of Craig is pretty much how he is in the book. I think he's probably become slightly more neurotic and nervous, as the writer started writing for my voice. In some ways, there are definitely parallels between myself and this character that I see, but I also think the character of Craig kind of functions as an avatar for Simon, himself, in the story. Obviously it's his creation and his character, but I think there's definitely a lot of both of us in it. And also this world. I know Simon has written for Pixar, and The Simpsons, and lots of animated stuff, but I definitely picture this world somehow as–even though I've been filming for four weeks–as still being an animated Pixar movie, it just has that, in the same way that Inside Out did. As well as it being a great story, with great characters, there's an intricacy and a playfulness to the world, where you just want to spend time in it, and see how more of it works. And, to me, that's a very exciting thing, as an audience member, where you just want to get back to being in that space with all these characters."
Radcliffe referenced Harry Potter when answering what viewers might respond to in the series,
"Oh, I don't know. You just hope that it finds an audience and that people like it. The thing that I find lovely about it is that, first of all, the world that it is in I genuinely think is so imaginative and creative and wonderful and fun. And I think that is really powerful, in terms of people wanting to watch the show. I'm not saying this is like Harry Potter, but I think it's the reason that Harry Potter was very successful as well, was that world, and you wanted to spend time in there. So, no matter what iteration of it it is, you sort of just want to go back and see more of it. I think this has that same feeling."
The conversation with Jimmy Kimmel was more off topic, when the Radcliffe shared a Halloween story from his New York apartment building. Take a listen below; we definitely wish we went trick or treating at his house! Miracle Workers premieres on TBS Tuesday, February 12 and the full Collider interview with Daniel Radcliffe can be found here.

Killing Eve with Fiona Shaw and Harry Potter Comparisons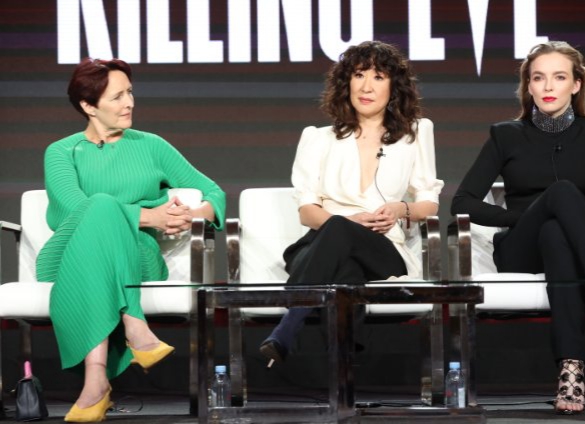 The cast and creatives of the award winning new drama Killing Eve starring Fiona Shaw, Harry Potter's Aunt Petunia Dursley, met earlier this week at the annual Television Critics Association Conference to discuss the upcoming second season of the hit series. Maybe not so surprisingly since Potter fans know Shaw from their beloved wizarding series, according to Deadline this magical observation was made regarding the two main characters of Killing Eve
One unexpected comparison that popped up to describe the relationship between Eve and Villanelle was that of Harry Potter and he who shall not be named, Lord Voldemort — "neither can live for the other to survive." The cast, including Shaw, who stars as Aunt Petunia in the magical blockbuster franchise, were surprised about the comparison — but it kind of made sense to them.

Oh points out that, like Harry and Voldemort, Eve and Villanelle's relationship addresses the question: How can you come to terms with a relationship that is impossible? "That is what I think we are trying to figure out," she says.
Even more of a reason for Potter fans to tune in to Killing Eve when it returns to BBC America Sunday, April 7!
A New Film for Gary Oldman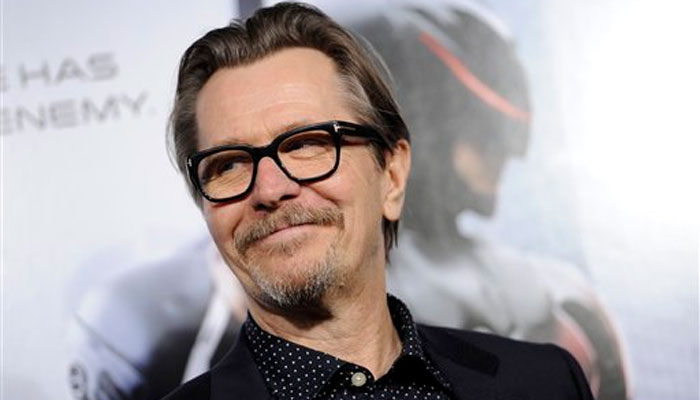 Academy Award winner Gary Oldman, who's best known to Potter fans as Marauder Sirius Black, has another new film in the works. His latest upcoming project Dreamland, co-starring Oscar nominee Armie Hammer is the first feature film to dealing with the international opioid crisis. According to Deadline the plot surrounds these three converging stories,
A drug trafficker arranges a multi-cartel Fentanyl smuggling operation between Canada and the U.S.; an architect recovering from an OxyContin addiction tracks down the truth behind her son's involvement with narcotics; and a university professor battles unexpected revelations about his employer, a drug company with deep government influence bringing a new "non-addictive" painkiller to market.
No word yet which of those characters will be played by Oldman.The film is currently in principal photography and due out in 2020.
Fans will be able to Padfoot later this month when he presents the award for Best Actress at the 2019 Academy Awards ceremony Sunday, February 24. The Academy recently confirm his participation after earlier making an announcement that they would be making changes in some of their long-standing presentation traditions, bringing in more high profile talent to announce the big awards. We're glad they decided to have Oldman back!
Alfonso Cuaron Wins Director Guild Award for Best Feature Film
As we head to the peak of awards season with the BAFTA's this weekend and the Oscars later this month, Harry Potter and the Prisoner of Azkaban director Alfonso Cuaron continues to take home prizes for his acclaimed Netflix autobiographical film Roma. This week he took top honors from the 2019 Directors Guild Awards for Best Feature Film after numerous accolades throughout the season including Best Director and Best Foreign Film at the Golden Globes. The DGA award was presented to Cuaron by friend and fellow award-winning director Guillermo Del Toro, who Cuaron has said was the reason he decided to take the helm of the third Harry Potter film. Congratulations once again to Alfonso Cuaron. We'll be watching the Oscars on February 24 when Cuaron and Roma have the chance to take home 10 Academy Awards! Have a listen below to Cuaron's  Director's Guild Awards acceptance speech:

Ezra Miller to Star in The Mourner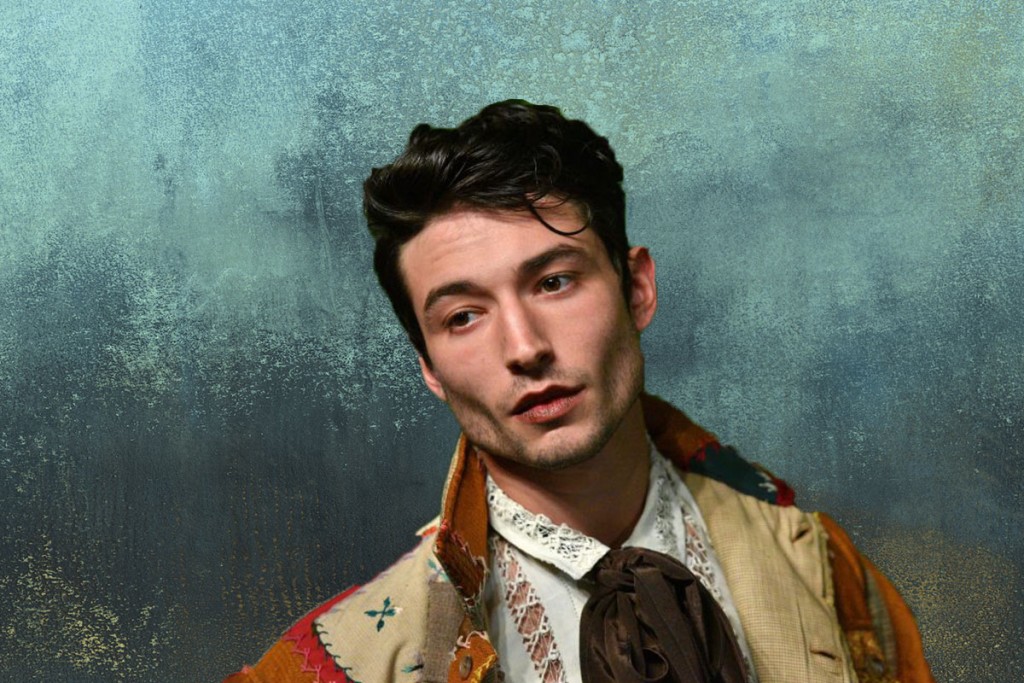 Since it sounds like the third installment in the Fantastic Beasts series may take a little longer to get to fans than originally anticipated, and production for The Flash standalone film remains in flux, Ezra Miller, Fantastic Beasts Credence Barebone/Aurelius Dumbledore, has time to slip in another project into his schedule. He'll be starring in the upcoming film The Mourner based on the Japanese novel by Arata Tendo. Deadline summarizes the film this way,
The Mourner follows a jaded and embittered homicide detective on the trail of murderous sex traffickers, who discovers new spiritual meaning in her life when she comes across a mystical young man (Miller) whose calling in life is to mourn the dead who have no one else to mourn them.
We can completely envision Ezra Miller in this role and look forward to keeping you posted its status.
Zoe Kravitz in Season 2 of Big Little Lies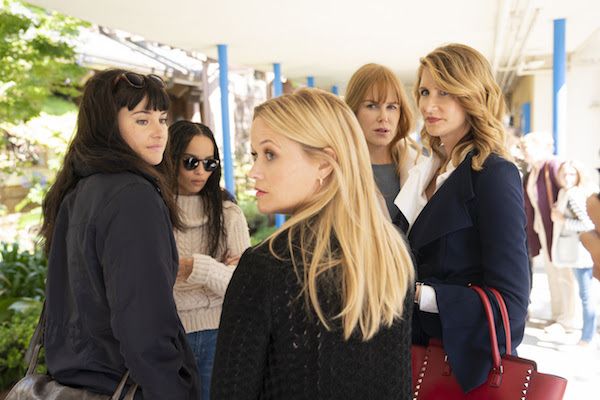 Zoe Kravitz may not be returning as Leta LeStrange in Fantastic Beasts but she appears alive and well (maybe not completely well after the season one finale) in the first image revealed from the HBO award-winning series Big Little Lies. Kravitz, who plays Bonnie Carlson is pictured with the rest of the all star cast for the show set in Monterrey, California. According to Deadline, the program's creatives announced at this year's Television Critics Association Conference earlier this week that there are no plans for a third season of the wildly successful series. Fans can get more of Zoe Kravitz when season two of Big Little Lies will air on HBO this June.
Katherine Waterston to Star in The World to Come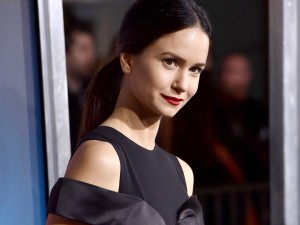 Katherine Waterston, Fantastic Beasts MACUSA Auror Tina Goldstein will star along Oscar winner Casey Affleck in the upcoming drama The World to Come. The Hollywood Reporter writes this about the project,
The film is based on a short story of the same name from author Jim Shepard, who co-wrote the feature with Ron Hansen, and tells the story of two women who become very close while living in an isolated mid-19th century America.
Affleck added this about Waterston's casting in the film,
The remarkable talents of Katherine, Vanessa, and Jesse are the perfect combination for this movie.
No release date has been announced for the film.
Filming Has Begun for the Kingsman Prequel with Ralph Fiennes and Rhys Ifan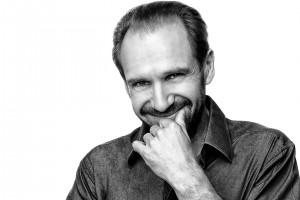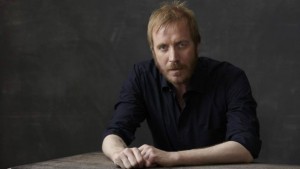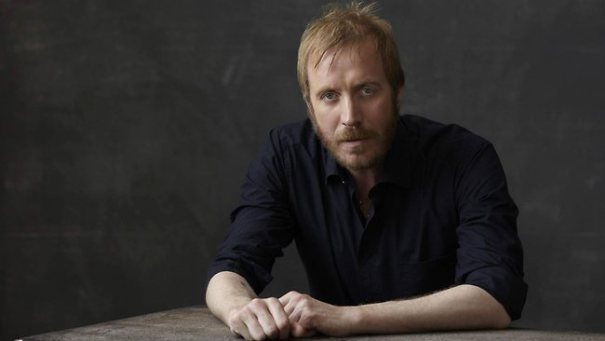 We love when Potter alum meet up on screen! Can you imagine a face off between He Must Not Be Named and Xenophilius Lovegood? Well that's what fans might get with the third installment of the Kingsman series. According to Deadline filming has begun on the prequel that's set to explore the origins of the Kingsman organization in the early 1900s and up to WWI. The films stars  Ralph Fiennes, Harry Potter's Dark Lord Voldemort rumored to play ringleader of the group, as well as Rhys Ifans who played Luna Lovegood's father in Harry Potter and the Deathly Hallows Part 1 as dangerous and manipulative Russian mystic. The Kingman prequel is scheduled to open in theaters November 8, 2019.
James and Oliver Phelps in the Story of Blind Dave Heely
James and Oliver Phelps, who of course are known to Potter fans as Weasley twins Fred and George, both appear in upcoming short film, 7 Days, the inspiring story of Blind Dave Heely, the first visually impaired man to run seven marathons in seven days on seven continents. Oliver plays a young Dave Heely's physician, Dr. Mathews and James plays Captain Williams who Heely also came in contact with as a young boy in the 45 minute feature which had its premiere earlier this week. Take a look at the trailer for the film below which plans to the public in May.

Robert Pattinson Rumored to Play Batman
Will Robert Pattinson, the ill-fated Hufflepuff Triwizard Champion in Harry Potter and the Goblet of Fire, be the next Batman? It seems to be the entertainment industry rumor of the week since popular fan art illustrator BossLogic, who sounds like he has some connections to powers that be, indicated that Pattinson was being considered for the role along with others on the shortlist such as Mad Men's Jon Hamm and Armie Hammer of Call Me By Your Name fame. His imagined movie poster for the film below only fanned the rumor flames. What do you think of Robert Pattinson taking on the mask and cape after Ben Affleck's departure in the 2021 Batman standalone film?
A choice that I never would have thought to try but been hearing some background chatter about Robert Pattinson being looked at, if the talks (source) are true then all of our predictions were wrong ?? This might be your new Bruce #thebatman #batman pic.twitter.com/cNDKeRBzyb

— BossLogic (@Bosslogic) February 3, 2019
A First Look at Imelda Staunton in Outside
It won't be a stretch for Potter fans to see Imelda Staunton, Senior Undersecretary Dolores Umbridge as the antagonist in a horror film. We're not completely certain of her role in the upcoming film, thriller Outside, but from the first look above and IMDB's description below, we don't think we're far off,
A refugee finds refuge from war in a dilapidated house caring for a woman and her dying mother. He suspects the younger woman is enslaved by a demon, but everything is not what it seems.
Outside is currently in post-production and a release date is TBD.
Timothy Spall in a New Series from EPIX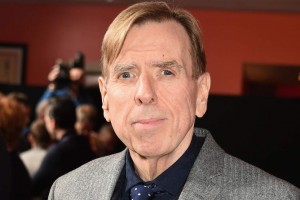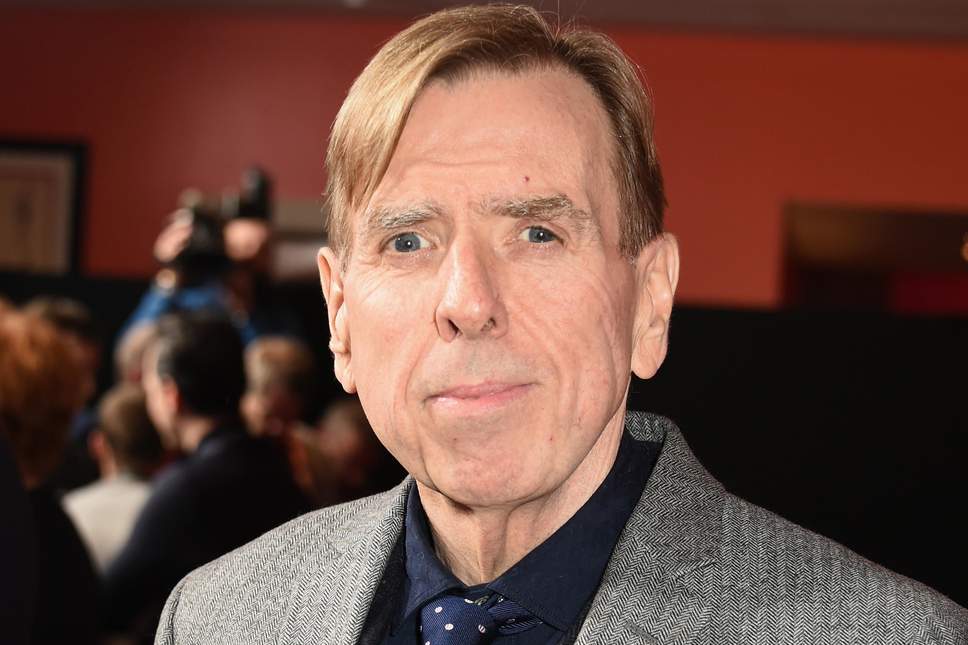 Another actor who played a Harry Potter baddie, Timothy Spall, Wormtail, has been cast in the upcoming EPIX network series Our Lady, LTD. According to Deadline the 10-episode drama noir follows,
James (Simpson), a young grifter, as he attempts to prey upon Pastor Byron Brown (Kingsley), who turns out to be far more dangerous than he suspects. The pastor and his wife Lillian (Weaver)—known to their parishioners as Pa and Ma—have used religion to bilk hundreds of innocent people out of their life savings. Spall will play Donny. After being released from decades of incarceration, Donny chooses to spend his final years of freedom exacting revenge on the man who betrayed and imprisoned him – Pa (Kingsley).
Our Lady, LTD is currently being filmed in New Mexico.
A Trailer for Harry Melling in The Keeper
Harry Melling, who Potter fans know best as Harry's Muggle cousin Dudley Dursley, has a somewhat mysterious role in the upcoming film The Keeper, based on the true story of former German professional footballer Bert Trautmann, who signed with English team Manchester City soon after fighting against the Allies in WWII but ended up a legend after winning the 1956 FA Cup Final with a broken neck. Take a look at the trailer for the film below where you can get a glimpse of Melling at a desk in uniform. The Keeper opens in UK theaters April 5th.

That's all the news this week from the Harry Potter and Fantastic Beasts actors on screen. Take a look at their work on stage in our latest Theater Round-Up.