Theater Round-up: James Snyder Hosts Magical Vlog, Sonia Friedman Brings Tom Stoppard's 'Leopoldstadt' to London and More!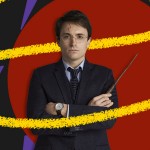 Jul 01, 2019
The weekly theater news is generally as varied as the offerings found on its stages, and this week is no exception. From New York to London to Shanghai, from the latest means of social media engagement to hallowed theaters that have long housed the classics and from small arthouse productions to big-budget showstoppers, the theater industry paints with a broad and colorful brush.
Cursed Child Broadway's James Snyder has been tapped to host a magical new vlog, while Sonia Friedman continues to produce with astounding excellence and prolificacy. Next January she'll stage a new play from the esteemed playwright Sir Tom Stoppard while on the other hand bringing the remake of a Russian classic back to the theater. Writer Jack Thorne and director John Tiffany also talked with the Guardian about their current collaboration, The End of History, in an unusually insightful interview. And, last, the innovative musical King Kong ends its run, but not without plans to begin another!
Read on for more details.
James Snyder Hosts "Magic to Do" Vlog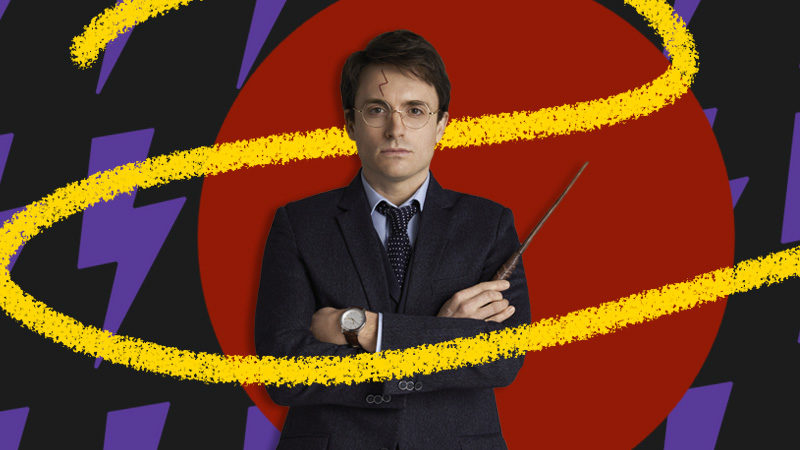 James Snyder is currently starring in Broadway's Harry Potter and the Cursed Child, arguably the most immersive and imaginative theatrical experience running. As the man in the titular role, Snyder is certainly in position to have the inside track on the show's magical stagecraft, and now he's been tapped to host a vlog on the Lyric Theater production.
According to Broadway.com, the new vlog, dubbed "Magic to Do," premieres July 4 and will run every Thursday for a limited eight weeks. It will invite viewers into backstage and onstage proximity as Snyder interacts with cast and crew, giving an unprecedented behind-the-scenes look at the Jack Thorne, John Tiffany and J.K. Rowling collaboration.
Tune in and let us know what you think. If Snyder's backstage tour with Cheddar is any indication, his blog will be both instructive and wonderfully entertaining!
Sonia Friedman Brings Leopoldstadt and Uncle Vanya to West End in 2020
Coming to London's West End in January, the world premiere of an epic new drama from Tom Stoppard.

Tickets for Leopoldstadt are now on sale.https://t.co/5Tu6Iqnatzpic.twitter.com/k5rPKYrQjX

— Leopoldstadt Play (@LeopoldstadtLDN) June 28, 2019
While everyone loves a good revival, Sonia Friedman is also in the business of bringing new and exciting theater to the stage, and this time she's working with the renowned Tom Stoppard, "hailed as Britain's greatest living playwright" by the Telegraph.
The new play, titled Leopoldstadt, is described by London Theatre as follows:
"The play is set in 1900 Vienna, where 1/10 of the population are Jewish, and is said to draw on the personal experience of Stoppard, whose grandparents and died in Nazi concentration camps during the war.

"It is his first new play since The Hard Problem at the National Theatre in 2015, and is described as a 'passionate drama of love, family and endurance' which follows a Jewish family across half a century."
The cast has not yet been announced, but other important details are known. The play will be directed by Patrick Marber at the Wyndham's Theatre and is set to run from Jan. 25 to May 16, 2020.
Tickets are already available to purchase here!
.?@RCArmitage? to play Astrov, with already announced #TobyJones as #UncleVanya ,with director #IanRickson working from new adaptation by #ConorMcPherson . The ?@SFP_London? produced play set to open at the #HaroldPinter in January. Key female roles still being cast. pic.twitter.com/PAx5HtLpho

— Baz Bamigboye (@BazBam) June 27, 2019
Friedman will also stage a new adaptation of Conor McPherson's Uncle Vanya. Leaky previously reported on the casting of Harry Potter alum Toby Jones (Dobby) in the title role, but at that time little else was known about the re-staging of Anton Chekov's classic.
Film and stage actor Richard Armitage has now joined the cast, stepping into the part of Vanya's friend Astrov. Armitage is best known for his recent portrayal of Thorin Oakenshield in Peter Jackson's epic adaptation of J.R.R. Tolkien's The Hobbit.
London Theatre Direct reported that the production also has a location and an opening date, moving into London's Harold Pinter Theatre for the 2019/20 season with a premiere planned for January.
It sounds like Sonia Friedman has a busy winter ahead…
Jack Thorne and John Tiffany Talk The End of History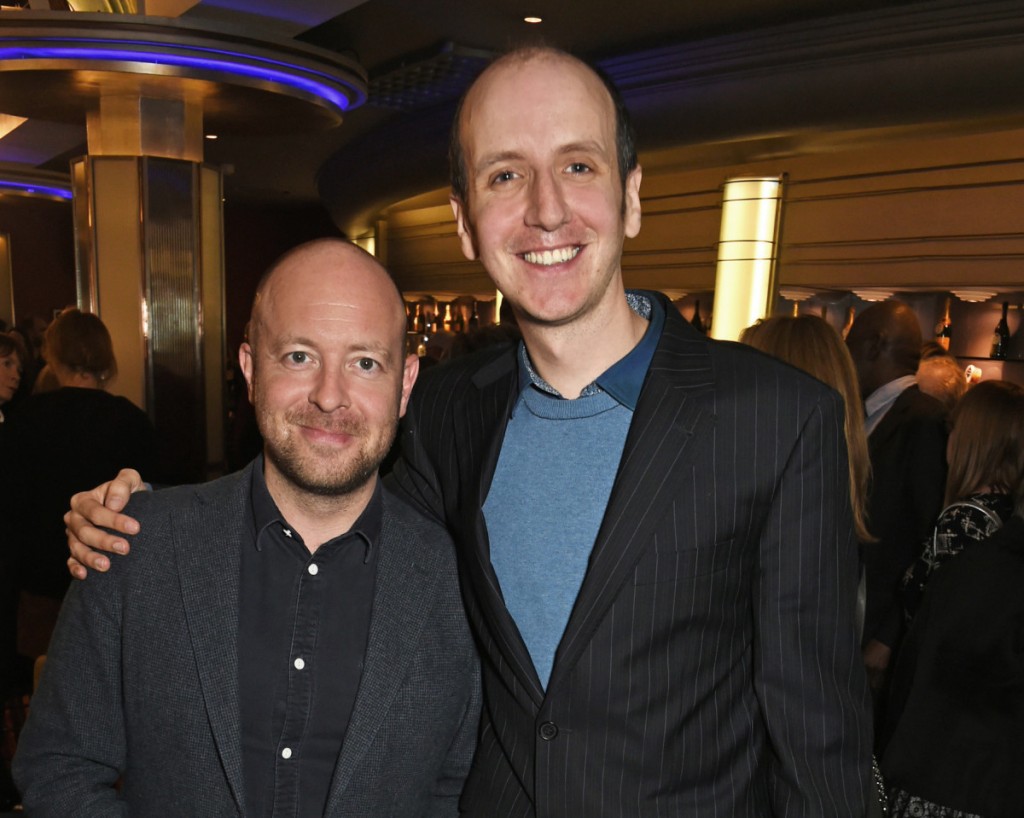 Jack Thorne and John Tiffany are most well known to Potter fans for their work on Harry Potter and the Cursed Child, but their professional partnership extends much, much further back–and has developed into a close friendship which results in a remarkable balance between the two. In their recent interview with the Guardian, Thorne asked:
"When have I ever been the positive force in our relationship? You're the warrior and I'm the worrier."
While it certainly says a lot about Thorne, it says even more about their working relationship, with Tiffany's propensity to plow ahead with unrelenting optimism, off-setting Thorne's anxiety and driving need to imbue purpose into his work. This self-imposed pressure is due in large part to the influence of his parents, who just so happen to be the subject of his latest play, The End of History, which opened on June 27.
The main characters, Sal and David, are a pair of passionate activists who strive to pass on their ideological principles to their children in a world that seems, to Thorne, less and less committed to doing the hard work of achieving them. He opined:
"I look at my peers and don't see the same need and passion to set the world right, being prepared to stand in the cold to protest, to do the hard miles that I see still in my parents' generation."
By contrast, he noted:
"My mum and dad really are those people – they are amazing and brilliant. They are tricky parents. I want to shake them sometimes. But I love them very much, and this is a love note."
And so the play begins in 1997, when people still "believed in things," and tracks through three acts, each set 10 years apart. With the benefit of time and a broad lens, Thorne examines how convictions may wax and wane and how those beliefs affect and mold a family. It's a deeply personal play, a fact clearly not lost on Tiffany–and which probably helps bear the weight of it.
Thorne admitted that he is apprehensive about his parents' reception, knowing from experience to expect a blunt assessment of the work. He says that he appreciates their honesty, but as the Guardian reporter pointed out, "Honesty is hard." Thorne observed:
"I feel the judgment constantly. Growing up in judgment is really tough. That idea of 'What are you doing for the world today?' is something that still haunts me."
It may "haunt" him, but it has certainly motivated Thorne to tackle a deep range of subjects and circumstances, never quite settling for rote entertainment when a piece can also function as a means for introspection. In ways that are both moving and ground-breaking, his works look at relationships and ask good questions–and will undoubtedly continue to do so.
Read the full Guardian write-up of the Thorne and Tiffany interview here, and view The End of History at the Royal Court Theatre in London through Aug. 10.
Jack Thorne's King Kong to End Broadway Run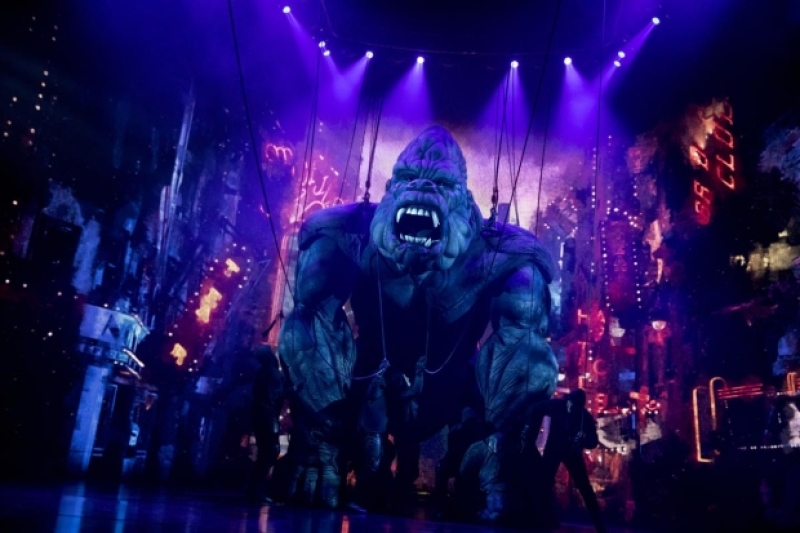 According to the New York Times, producers of the musical King Kong, reworked by Jack Thorne for the Broadway stage, have announced an end to its colossal run. The last performance will be Aug. 18–perhaps in part to begin preparations for the transfer to Shanghai.
Last week, Leaky covered the statement from Sophie Qi, founder and CEO of Harmonia, which read:
"There is already great anticipation and attention coming from Chinese audiences for this ground-breaking production, one that merges technology and art into an innovative world-class theatrical event. I am thrilled to be evolving the Kong experience for the modern Asian marketplace, and I know that this will be an exciting catalyst for the many international productions to come."
There is no word on whether the musical will get another update in anticipation of the move, but with its technologically-advanced puppetry, employing a combination of animatronics and bunraku, a Japanese technique in which the puppet is manipulated onstage while remaining visible to the audience, and thrilling story, the big-budget production is sure to be a success in Shanghai.
Broadway World reported that King Kong is expected to begin its Asian takeover in 2021.