Weekly Round-Up: Wizarding World Actors At Toronto Film Fest, Emma Watson At The G7 Summit & More!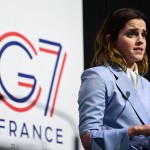 Aug 25, 2019
It's almost time to go Back to Hogwarts and Pottermore released four new History of Magic ebooks this week, as well as a magical partnership with Google Assistant just for the occasion. Tickets for Leakycon 2020 in Orlando with special guest Evanna Lynch went on sale, Crimes of Grindelwald is coming to Netflix Australia and we got a look at a spellbinding playhouse in the backyard of some very lucky children in Canada.
The Harry Potter and Fantastic Beasts Actors couldn't be busier. This week we've got the full Toronto International Film Festival schedule including films from Wizarding World alum, Emma Watson at the G7 Summit, a new Downton Abbey featurette with a first official look at Imelda Staunton, Brendan Gleeson talks Mr. Mercedes on The Today Show, season 3 of Killing Eve starring Fiona Shaw begins filming and so much more!
Wizarding World Actors Pack the TIFF Schedule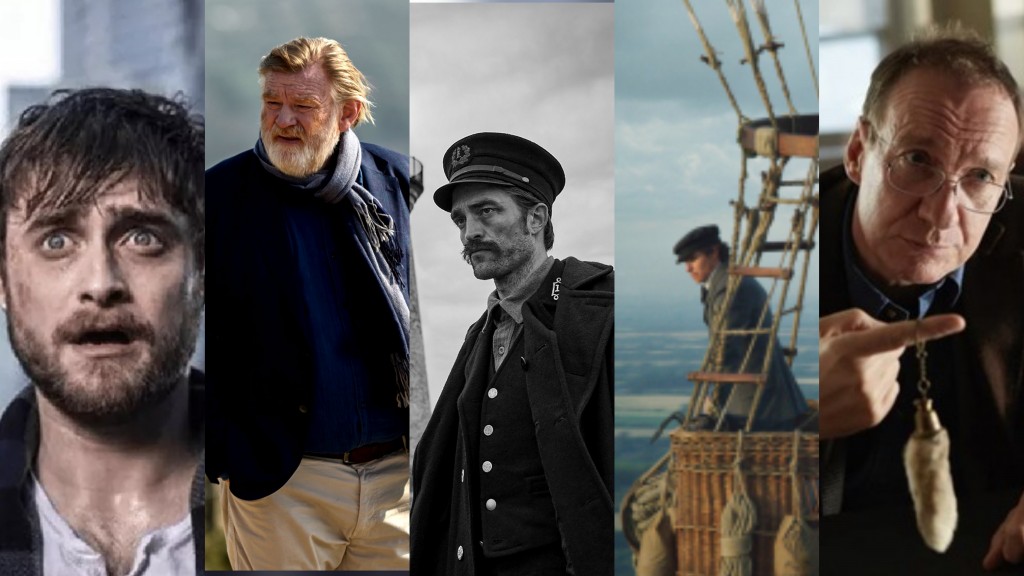 By the looks of the newly revealed schedule for the 2019 Toronto International Film Festival, it seems like J.K. Rowling should create a Canadian school of witchcraft and wizardry – or at least an alumni annex.We've been updating you on the TIFF lineup as films were added. At the first glance of the schedule (It was really just a glance.The site was so popular post-reveal, it crashed.) we confirmed ten films with former Harry Potter actors in their casts and one starring a Fantastic Beasts Magizoologist:
Actor
Film 
Date
Daniel Radcliffe         Guns Akimbo            Sept 9, 10, 13
Eddie Redmayne       The Aeronauts          Sept 8, 11
Gary Oldman             The Laundromat      Sept 9, 10, 13, 14
Robert Pattinson      The Lighthouse         Sept. 7, 8
Emma Thompson    How to Build a Girl   Sept 7, 8, 13
Michael Gambon      Judy                            Sept 10, 11
Brendan Gleeson     Frankie                       Sept 11, 12
David Thewlis           Guest of Honour       Sept 10,11
Bill Nighy                  Hope Gap                    Sept 6, 7
Kelly MacDonald     Dirt Music                  Sept 11, 12, 15
There's no word yet on which of these actors may travel to Toronto for the festival. If the film is premiering at TIFF, it's possible, and even likely these actors may will be interviewed and appear on the red carpet. We're taking our Felix Felicis in the hopes we'll see a few magical reunions in Toronto. If we're really lucky, maybe we'll get a moving picture of the two faces of the Wizarding World franchise, Radcliffe and Redmayne, side by side! Are you lucky enough to be headed to TIFF September 5-15? Let us know! Make sure you check out their full schedule!
Just off the premiere of Playmobil: The Movie, Radcliffe has another voice project on tap. According to The Business Times Radcliffe will be a guest on season 6 of the Netflix animated adult series BoJack Horseman. Few details, including a release date, have been revealed about the new season, but it's likely Radcliffe will reprise his role from season two playing himself.
Emma Watson at the G7 Summit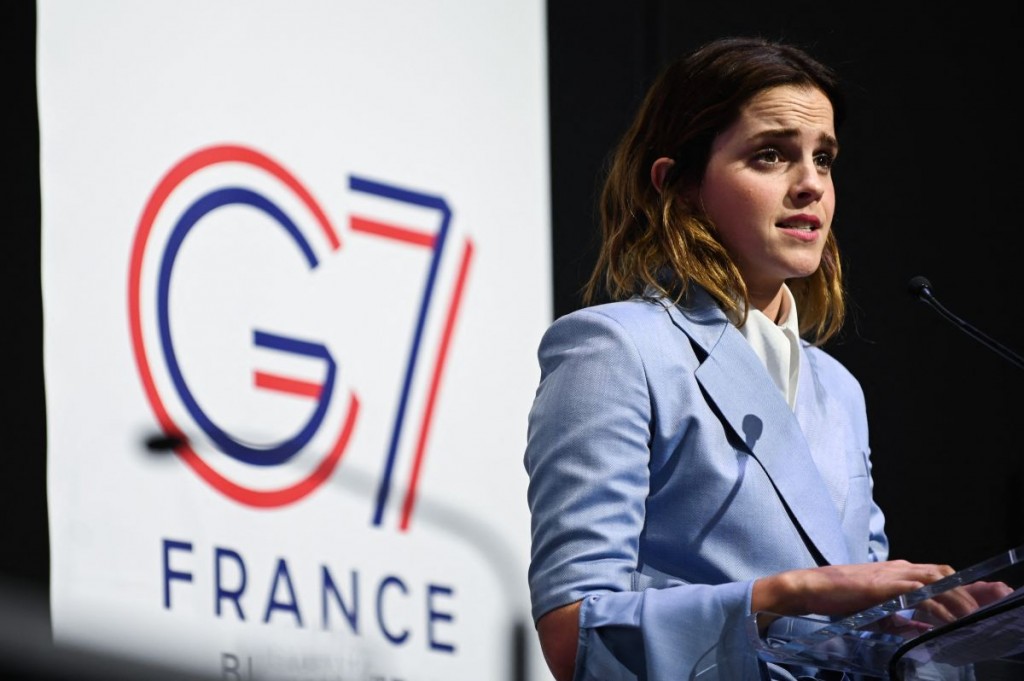 This weekend, Emma Watson – United Nations Goodwill Ambassador and Time's Up activist – is speaking once again in France at the G7 (Group of Seven) Summit on gender equality, as part of an advisory group calling for laws empowering women having identified 'nearly 80 "good practices" in gender equality law pertaining to violence, economic empowerment, education, health and discrimination.'
Representatives from seven member countries will hear the case from the Gender Equality Advisory Council, comprising 40 members, all dedicated to promoting gender equality.
Read more about the summit, happening today, Sunday 25th August, and look out for updates on our social platforms!
A New Downton Abbey Featurette with Maggie Smith and Imelda Staunton
After much anticipation and interviews on the soon-to-be-released Downton Abbey film, we finally get an official look at newcomer Imelda Staunton. Earlier this week a special featurette was released ahead of the premiere. There's no sign yet of Potter's Dolores Umbridge on screen with Downton and Potter co-star Maggie Smith but Staunton said in a recent interview that there's no love lost between the two actor's characters at Downton, just like at Hogwarts. Fans will have to hold on just a little while longer to see the two former witches together when the Downton Abbey Movie opens in theaters September 20. And advanced tickets sales indicate fans are ready.
According to online ticket Fandango via The New York Daily News, more tickets have been presold for Downton Abbey than any other drama this year.

Brendan Gleeson Talks Mr. Mercedes on The Today Show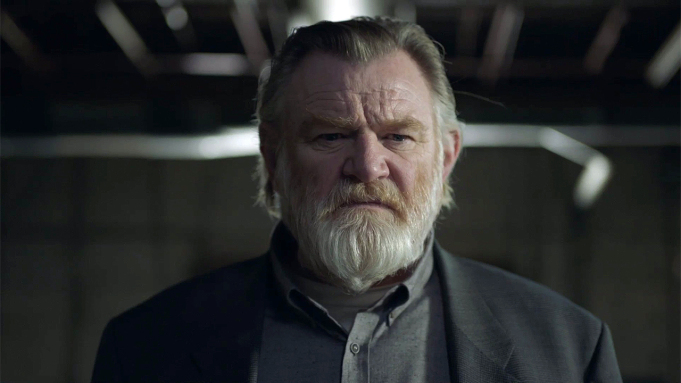 Brendan Gleeson, who's known best to Potter fans as Alastor Mad-Eye Moody was a guest earlier in the week on The Today Show. He appeared with his Mr. Mercedes co-star Jharrel Jerome to talk season 3 of the TV adaptation of the popular Stephen King trilogy. There was no mention of Harry Potter in the interview, but the former Auror, who plays retired detective Bill Hodges in the series had some funny banter with Jerome who plays Hodges computer whiz and confidant Jerome Robinson. Take a look at the full interview at The Today Show
Season 3 of Mr. Mercedes premieres September 10 on the Audience Network. .
Season 3 of Killing Eve Starring Fiona Shaw Begins Production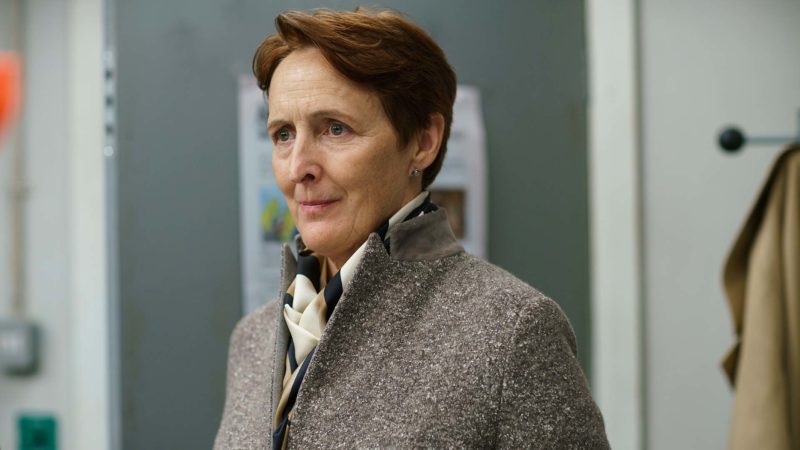 How much do we love Killing Eve starring the Emmy nominated Fiona Shaw, Harry Potter's Aunt Petunia? You've had a brief respite from hearing our praise of the award-winning BBC series since season 2 wrapped up last spring. We're back with news from Deadline  that the spy drama has begun filming season 3. We cannot wait to see what Shaw's Carolyn Martens is up to in the next installment, but we'll be cheering her on in the meantime when she competes for her first Primetime Emmy at the awards ceremony Saturday, September 14.
A Title Announced for James Bond 25 with Ralph Fiennes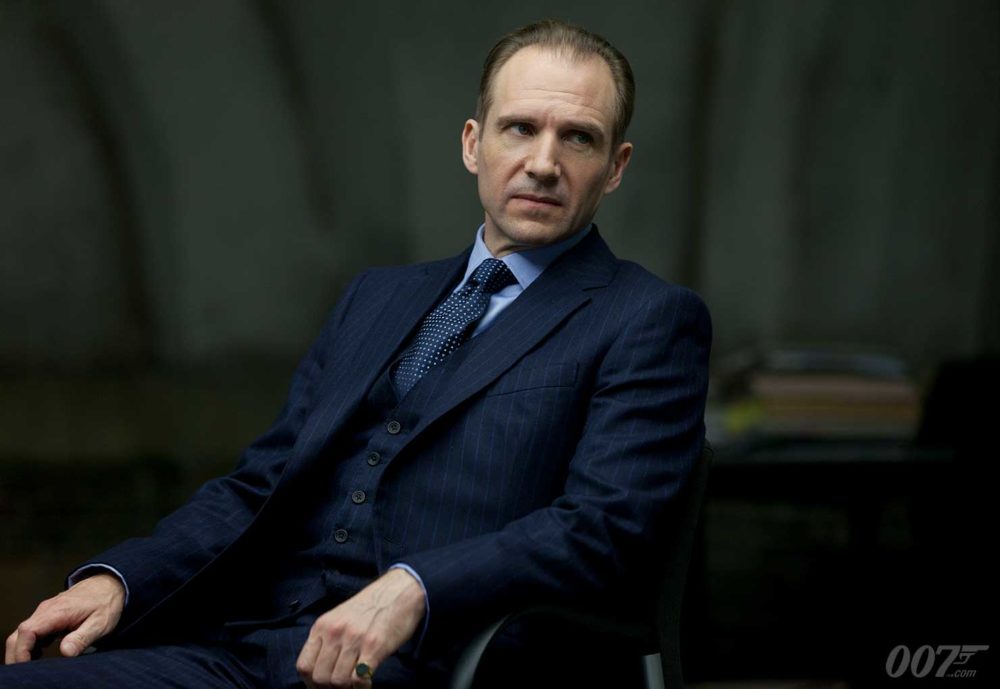 Ralph Fiennes, Harry Potter's Lord Voldemort, is set to reprise his role as MI-6 Head Gareth Mallory or "M" in the upcoming James Bond film. More news from Deadline this week confirms that the franchise's 25th installment finally has an official name; No Time to Die. We look forward to sharing some first images for the film that opens in UK theaters April 3 and in the US on April 8.
James and Oliver Phelps Pay a Magical Visit in San Francisco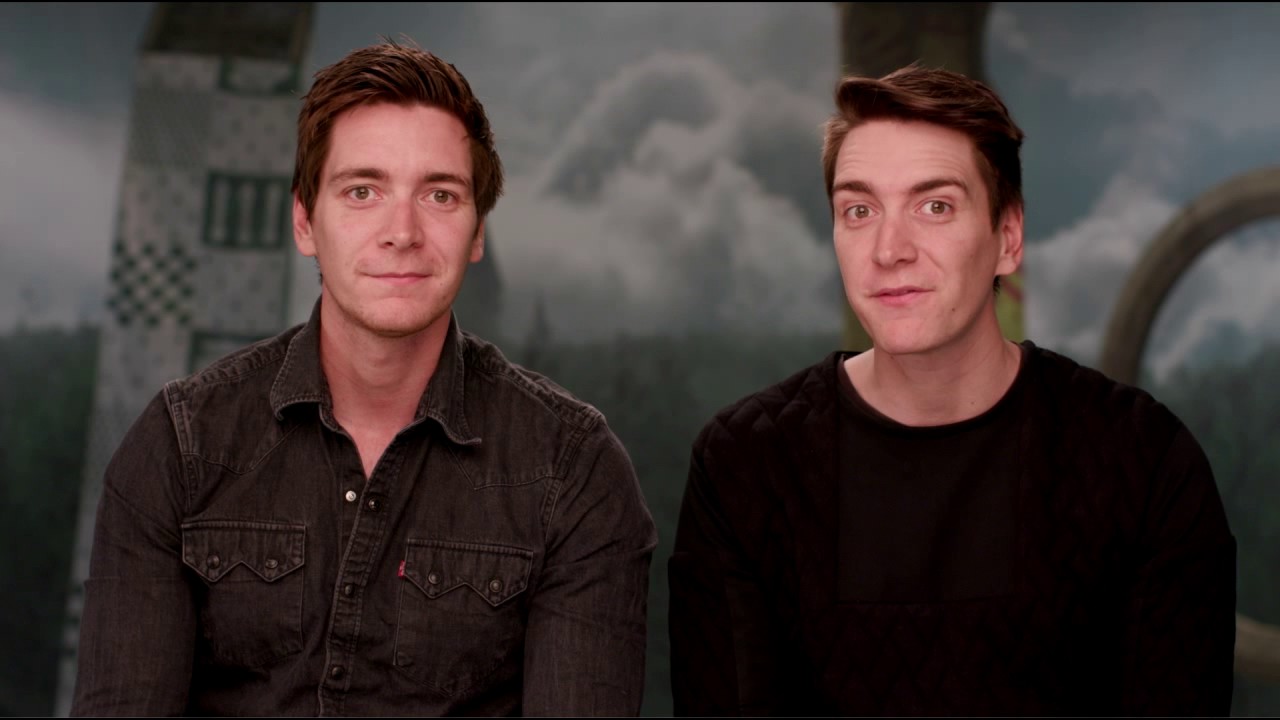 James and Oliver Phelps, who of course played the beloved Weasley twins in the Harry Potter films, paid a special visit to a group of children last week in San Francisco. They were all guests of the Lefty O'Doul Foundation, a charity that supports children's programs in the Bay Area. Take a look at the interview with the Phelps's on this Chicago ABC affiliate. The brothers made the visit ahead of their appearance at the Silicon Valley Comic Con last weekend. This weekend the twins head east to Philadelphia to meet up with Bonnie Wright at Keystone Comic Con! Let us know if you'll be in attendance for another Weasley reunion!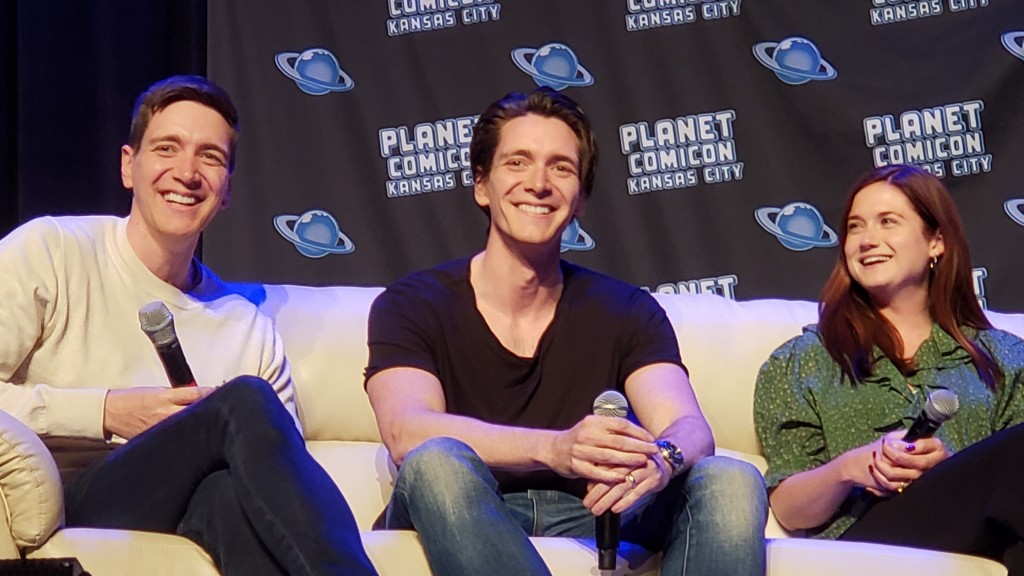 Natalia Tena in Star Wars TV Series The Mandalorian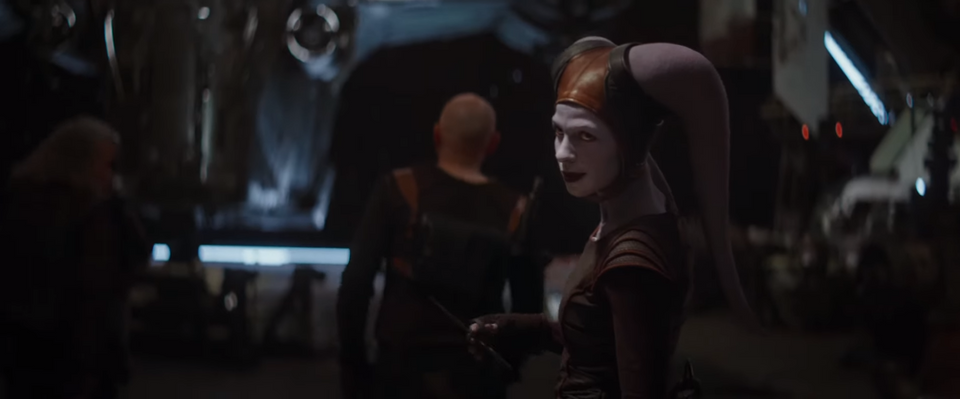 Earlier this weekend at Disney's biennial fan convention D23, the entertainment titan released the first trailer for the upcoming series The Mandalorian. It looks like a familiar Potter face will appear in the series with takes place in the Star Wars universe between Return of the Jedi and The Force Awakens. Natalia Tena, who played Nymphadora Tonks in the Harry Potter films shared a first look at the film via Twitter and gave her followers a heads up on which character she plays. Purple always look good on this one! The Mandalorian premieres November 12 on DisneyPlus.
The @themandalorian trailer is finally here! Can you spot my purple alien face? So honoured to have been part of this banging series, my inner geek is doing backflips with bells on. https://t.co/kwJMSzWD5c

— Natalia Tena (@NatTenaLady) August 24, 2019
A Trailer for Corporate Animals with Jessica Williams
Jessica Williams, who made a brief appearance in Crimes of Grindelwald as Fantastic Beasts Ilvermorny Charms Professor Eulalie Hicks, stars in the upcoming horror comedy Corporate Animals. 
Here's the synopsis from IMDB,
"Lucy (Demi Moore) is the egotistical megalomaniac CEO of Incredible Edibles, America's premier provider of edible cutlery. In her infinite wisdom, Lucy leads her staff including her long-suffering assistants, Freddie (Karan Soni) and Jess (Jessica Williams), on a corporate team-building caving weekend to New Mexico. When disaster strikes, not even their useless guide, Brandon (Ed Helms), can save them. Trapped underground by a cave-in, this mismatched and disgruntled group must pull together in order to survive."
Take a look at the first trailer for the film that come out in theaters and VOD September 20.

A Rainy Day in New York with Jude Law Gets a French Premiere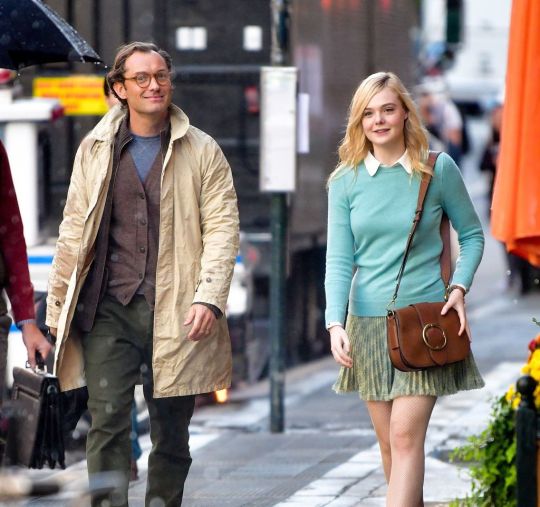 Image credit: Getty Images
A Rainy Day in New York with Jude Law is finally getting its day in the sun. The romantic comedy that was filmed in 2017 is set to open the Deauville Film Festival on September 6 according to the Hollywood Reporter. Amazon Studios shelved the film after director Woody Allen was accused of sexual misconduct in the beginning period of the #MeToo movement. The film will open in French theaters September 18 and throughout Europe this fall.
A New Television Role for Carmen Ejogo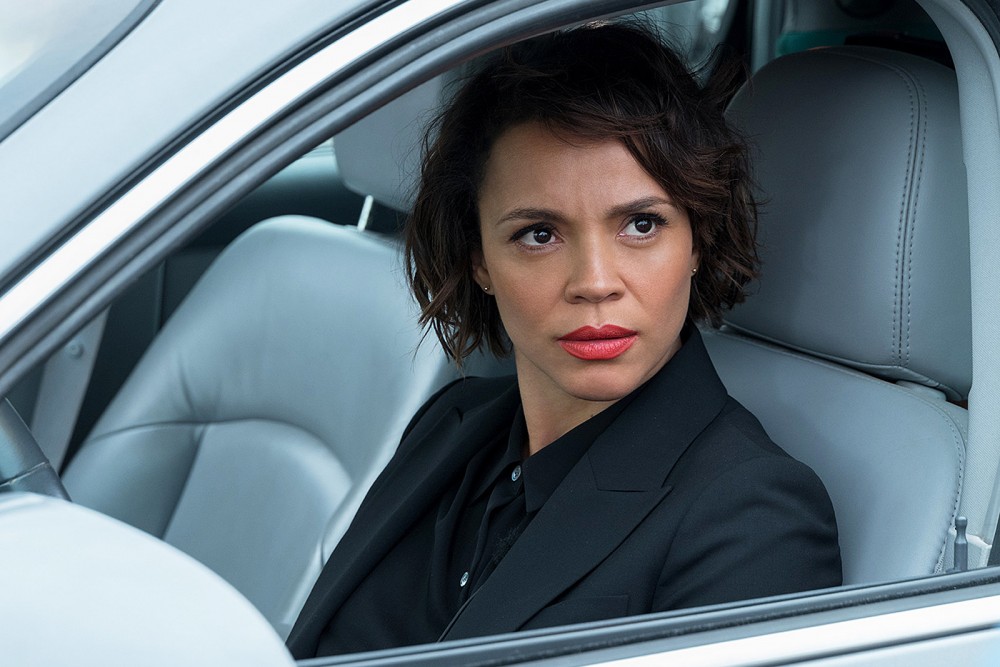 Fantastic Beasts President Picquery, Carmen Ejogo has been cast in another new role. She'll play opposite award winner Brian Cranston in the 10-episode limited series Your Honor. Here's a description of the MACUSA head of state's character in the new Showtime drama from Deadline,
"Ejogo will play Lee Delamere, a smart lawyer at a moneyed law firm whose passionate pursuit of justice pulls her back into the New Orleans criminal justice system."
In case you are unaware of Ejogo's prominence on screen, Deadline also gives a summary of her recent work,
"In addition to her portrayal of Coretta Scott King in Selma, Ejogo has appeared in films including Roman J. Israel, Esq., the Fantastic Beasts franchise, It Comes at Night, The Purge: Anarchy, among others. On television, Ejogo's recent prominent roles have included True Detective, The Girlfriend Experience, Zero Hour, Chaos, Kidnapped and Boycott, in which she also played Coretta Scott King."
Congratulations to Carmen Ejogo! We hope we haven't seen the last of her in the Wizarding World!
David Tennant Returns for Season 2 of There She Goes
David Tennant, Harry Potter's Barty Crouch, Jr.is returning for a second season of the well-received comedy drama There She Goes. Tennant plays Simon, the father of Rosie, a young girl with a severe learning disability. Take a look at the trailer for the series below which moves to BBC Two this season.

Okay Potterheads, that's all the actors news for this week. As we head towards fall the entertainment magic really heats up! Don't miss our Wizarding World news from the stage too in our latest Theater Round-Up!