Weekly Round-Up: Films for Daniel Radcliffe and Eddie Redmayne at TIFF, New Photos of Helena Bonham Carter and the Cast of 'The Crown' and More!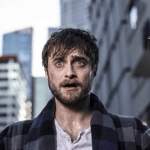 Aug 18, 2019
Here at Leaky this week, we're back after an incredible trip to Dallas for Leakycon 9 ¾ and ready for all the actors news as we approach a few major film festivals and the start of the fall television season. To kick off the week we saw the first glorious trailer for The Little Women Movie starring Emma Watson, revealed our exclusive interview with the cast of off-Broadway Puffs, shared the news that J.K. Rowling herself has been chosen as one of this year's recipients of the Robert F Kennedy Ripple of Hope Award and a new Wizarding World app is on the way!
This week in our Harry Potter and Fantastic Beasts Round-Up, a first official look at Daniel Radcliffe in Guns Akimbo ahead of its TIFF premiere, an interview and new images of Helena Bonham Carter and the cast of The Crown, the first trailer for The Dark Crystal: Age of Resistance voiced by Wizarding World alumni, a sneak peek of Emma Thompson's upcoming holiday season rom com Last Christmas, a pre- Downton Abbey interview with Imelda Staunton, Eddie Redmayne's The Aeronauts joins the Toronto Film Festival lineup and more!
Films for Daniel Radcliffe and Eddie Redmayne Added to TIFF Lineup
Last month we shared a list of which former and current Wizarding World actors have films premiering or screening at upcoming major film festivals. This week the Toronto International Film Festival has announced two additions of interest to Potter fans. First is an upcoming film starring Daniel Radcliffe, Guns Akimbo, a sci-fi thriller filmed last year in New Zealand. Here's the synopsis from IMDB along with the first official image reveal according to Blooding Disgusting,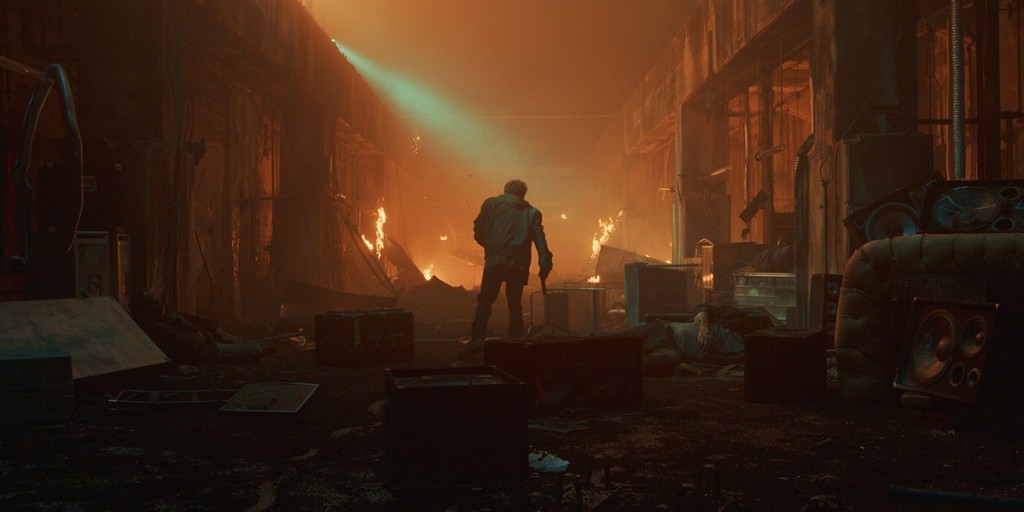 Miles is stuck in a dead-end job, still in love with his ex-girlfriend Nova. Unbeknownst to him, a gang called Skizm is running a deadly competition within his city in which complete strangers fight to the death for the entertainment of an online audience of millions. Miles soon finds himself caught up in the game and forced to fight in a battle to the death. Initially, Miles' lifetime of running from his problems pays off as he manages to elude his first opponent but when Nova is kidnapped, he must finally stop running and overcome his fears to fight for the girl he loves.

No word yet on when fans will be able to see Daniel Radcliffe on the big screen in Guns Akimbo, but we'll keep you posted.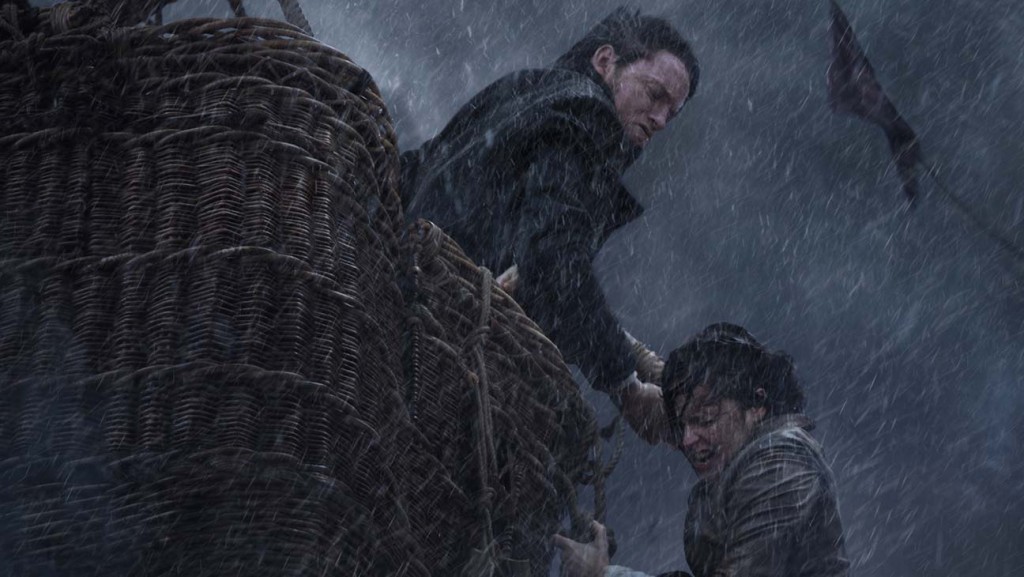 The second film added to this year's TIFF roster is The Aeronauts starring Fantastic Beasts' Eddie Redmayne. We've kept you abreast on the continuing saga of The Aeronauts premiere and release. The upcoming adventure biopic that follows the true story of pilot Amelia Wren and scientist James Glaisher who in 1862 attempt to the secrets of the heavens via a hot air balloon will be released in theaters December 6 and then go straight to Amazon VOD December 20.
The full schedule for the Toronto Film Festival will be announced August 20. We'll certainly report news from the event if Radcliffe and/or Redmayne appear on the red carpet. Maybe we'll even get a glimpse of the two wizards together!
An Interview with Helena Bonham Carter and the Cast of The Crown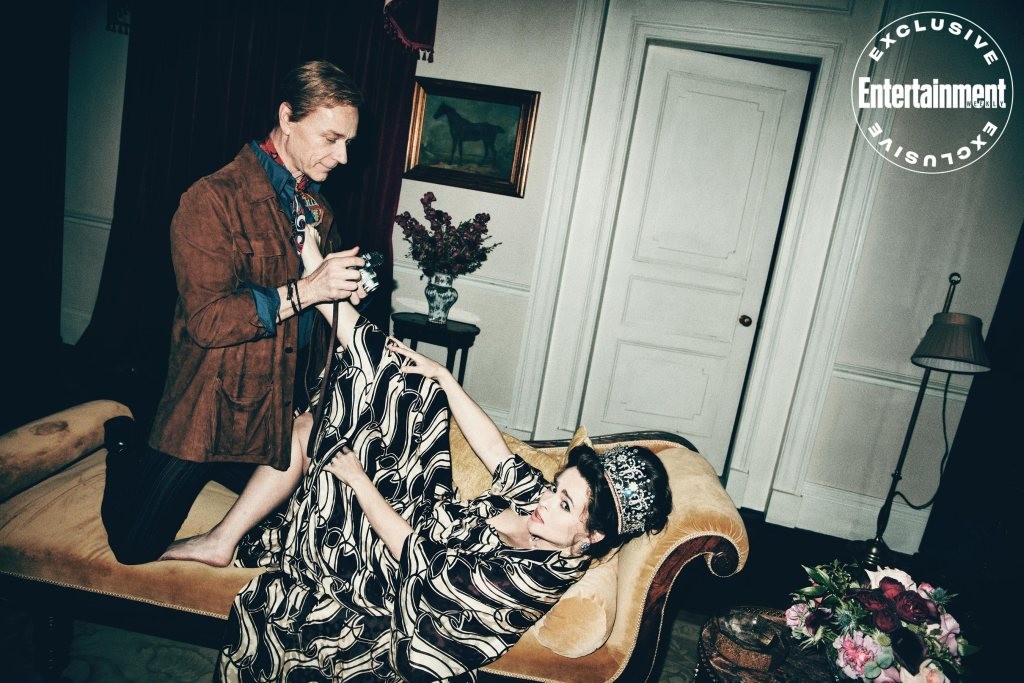 Image credit: Julian Broad
Helena Bonham Carter, Harry Potter's queen of the Death Eaters Bellatrix Lestrange, makes her debut this fall as Princess Margaret in season 3 of  the Netflix The Crown. Ahead of the next installment of the period drama, the new core cast met with Entertainment Weekly for an upcoming cover shoot and to talk season three, which covers the period of 1964-1976 and focuses heavily on drama surrounding the moon landings. The full interview and photo shoot video can be found at Entertainment Weekly. Season 3 of The Crown will premiere November 17 on Netflix.
Wizarding World Voices in The First Trailer for The Dark Crystal
Another reveal for Helena Bonham Carter this week! A stunning first look at the upcoming Netflix The Dark Crystal: Age of Resistance was released on Tuesday. The animated series is voiced by Harry Potter alum Bonham Carter, Jason Isaacs, who played her brother-in-law Lucius Malfoy, and Toby Jones who voiced her Deathly Hallows Part 1 victim Dobby the House Elf. All three have recurring roles in sci-fi, fantasy series based on 1982 adventure film The Dark Crystal from creator of the Muppets, Jim Henson. In addition, two other Wizarding World alum will have period voice roles in the series, Ralph Ineson who played Death Eater and hated interim Head of House Amycus Carrow in the last three Harry Potter films and Ólafur Darri Ólafsson who played Skender the oppressive owner of the Circus Arcanus in Crimes of Grindelwald. Take a look at the trailer for The Dark Crystal: Age of Resistance which premieres on August 30. We think we hear the voices of two of our favorite Slytherins  in the preview. Let us know if you agree.

A Sneak Peek at Emma Thompson's Holiday Rom Com Last Christmas
We continue to proclaim 2019 as the year of Emma Thompson and this next project just adds to the love fest. A first look at the upcoming  Last Christmas, based on Wham's 1984 song by the same name, was released earlier this week. The new holiday romantic comedy is written by the acclaimed actress herself and she appears in the film as the mother of the lead character played by Game of Thrones star Emilia Clarke. Take a look at the hilarious new trailer which is a little reminiscent of Thompson's Emmy nominated performance on Saturday Night Live last spring. Last Christmas opens in theaters November 15, 2019.

Imelda Staunton Talks Working with Maggie Smith on Downton Abbey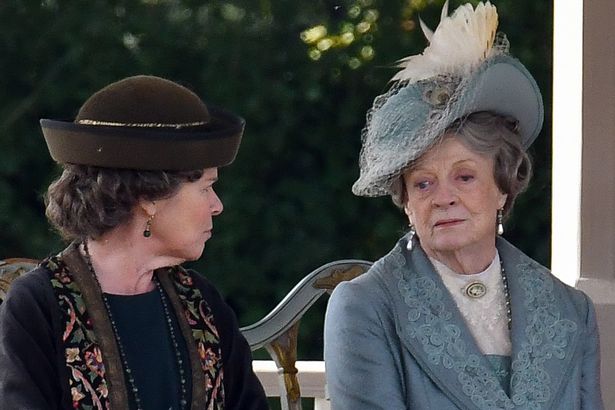 We've talked quite a bit over the year about seeing Imelda Staunton, Dolores Umbridge and Maggie Smith, Professor McGonagall on screen again together in the upcoming Downton Abbey film.
Now we've got Staunton's perspective. In an exclusive interview with The Mirror she shares a few details about the scenes with her former Potter alumnus that has us needing a Calming Draught.
Staunton plays Lady Bagshawe, lady in waiting to Queen Mary and cousin of Smith's character Violet Crawley's late husband. Staunton explains that the two do not get along, something Potter fans are very familiar with,
"With Maggie Smith of course there are going to be loads of one-liners," Imelda says with relish. "Maggie and I have great stuff. There's no fisticuffs – but we don't like each other. I've got things to do in that story. I have issues."
What are the chances we get a nod to an Umbridge/McGonagall moment?
She also had this to say about working on the movie,
"Downton was just luxury," Imelda explains, with a big grin. "It was like a nice box of chocolates. It's so much easier doing filming, I'm telling you. I've done seven years of hardcore theatre, where it just beats me all the time, but this was great."
The rest of the cast are making the media rounds as well. Co-star Laura Carmichael told Parade that Smith likes to play Banagrams on set while waiting for a take. She also revealed this feline tidbit about the former Animagus,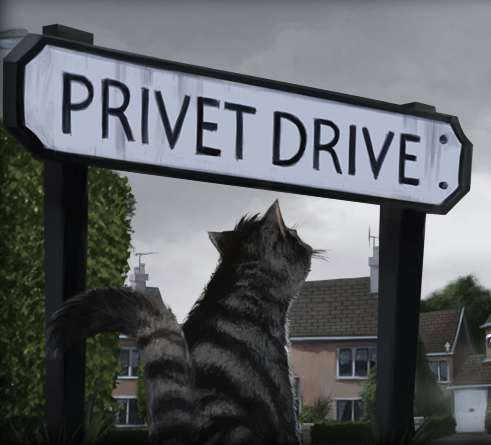 "(Lady Mary Talbot) and Laura Carmichael grew very close to Smith during the filming of the TV series. "She's a dear, dear friend," says Carmichael. The three women picked up right where they left off when they started shooting the film. "She is as funny as you'd expect," said Dockery. "She's not on any social media, so Laura and I would find funny memes of cats and show them to Maggie at work." Carmichael even kept a special stash of photos on her phone. "I had a file called 'Pictures for Maggie' of various cats on the internet doing silly things to make her laugh." Smith gave as good as she got. "We found each other hilarious," said Carmichael. "She's a legend, so the fact that she is also a funny pal who told us naughty jokes is great."
We're counting Down the days until Downton Abbey opens in theaters September 20. In the meantime check out The Mirror's full interview with Imelda Staunton.
And follow the link below to win a trip to the Downton Abbey premiere!!
Enter for a chance to win a trip to Britain, including visits to #DowntonAbbeyFilm filming locations! Courtesy of Walkers Shortbread. https://t.co/g0EU4UHQAo pic.twitter.com/46xZeBDEwU

— Downton Abbey (@DowntonAbbey) August 16, 2019
Ophelia with Tom Felton Gets UK Distribution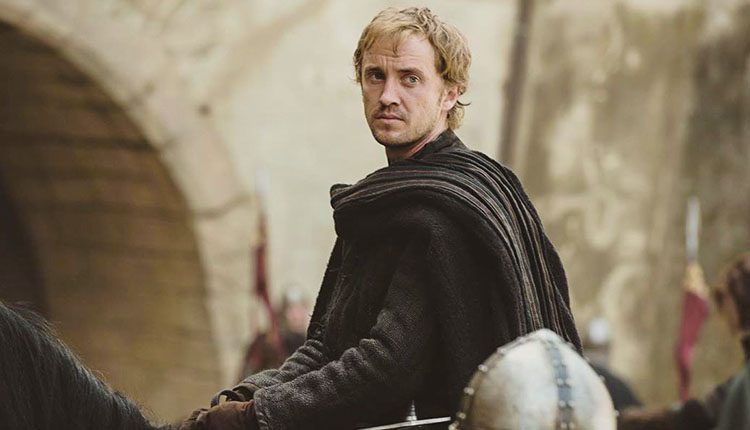 Ophelia, starring recent Leakycon special guest Tom Felton, has secured distribution in the UK. The retelling of Shakespeare's Hamlet, with Felton as Ophelia's brother Laertes, originally premiered at the 2018 Sundance Film Festival. It finally opened in US theaters June 28 and digital and on demand July 3, 2019. Now UK fans will get to see Felton on the big screen later this year!
Julie Walters Opens UK Women's Center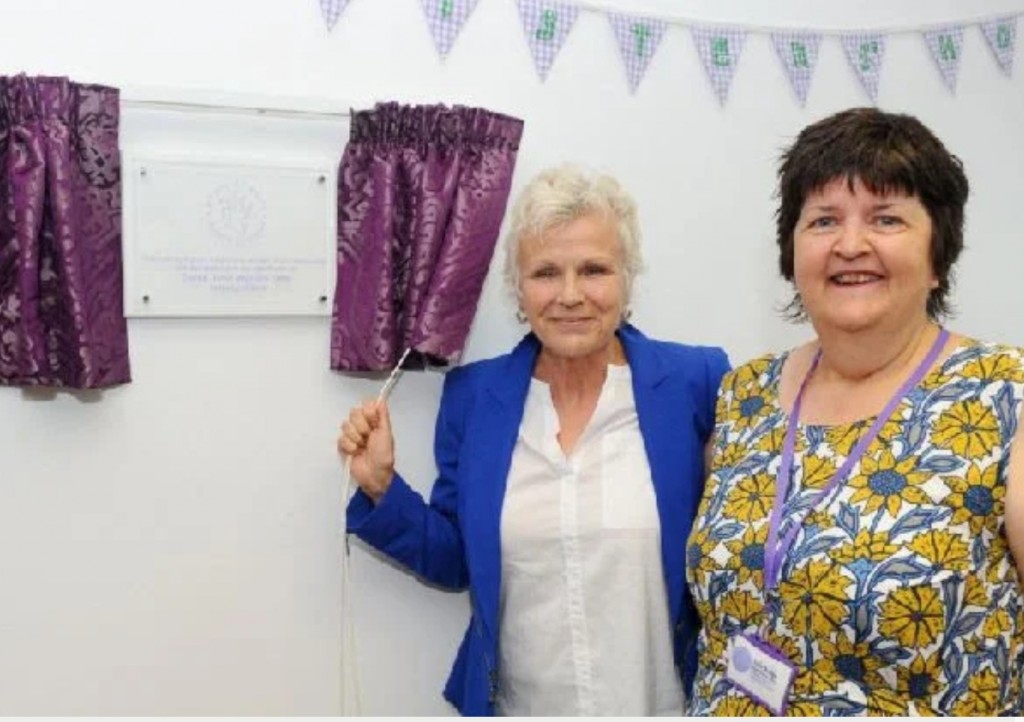 Julie Walters, who Potter fans know and love as magical matriarch Molly Weasley, was on hand to help open a new center for My Sister's House, a charity that supports women in the West Sussex area of the UK dealing with issues such as poverty, abuse and mental health.
Walters told the Bognor Regis Observer this about the program and her involvement in the opening of the center,
"I feel privileged to open this centre. It is wonderful work that they do here. We are very lucky to have it here in West Sussex. It feels very special."
CEO and founder of the center Julie Budge said this about Walter's special appearance at the opening,
"To have had the honour of Julie being here is just awesome and makes the day extra special. We have had the most exciting day."
Congratulations to Walters and My Sister's House. They definitely would have made Mrs. Weasley proud!
Hero Fiennes-Tiffin Wins Teen Choice Award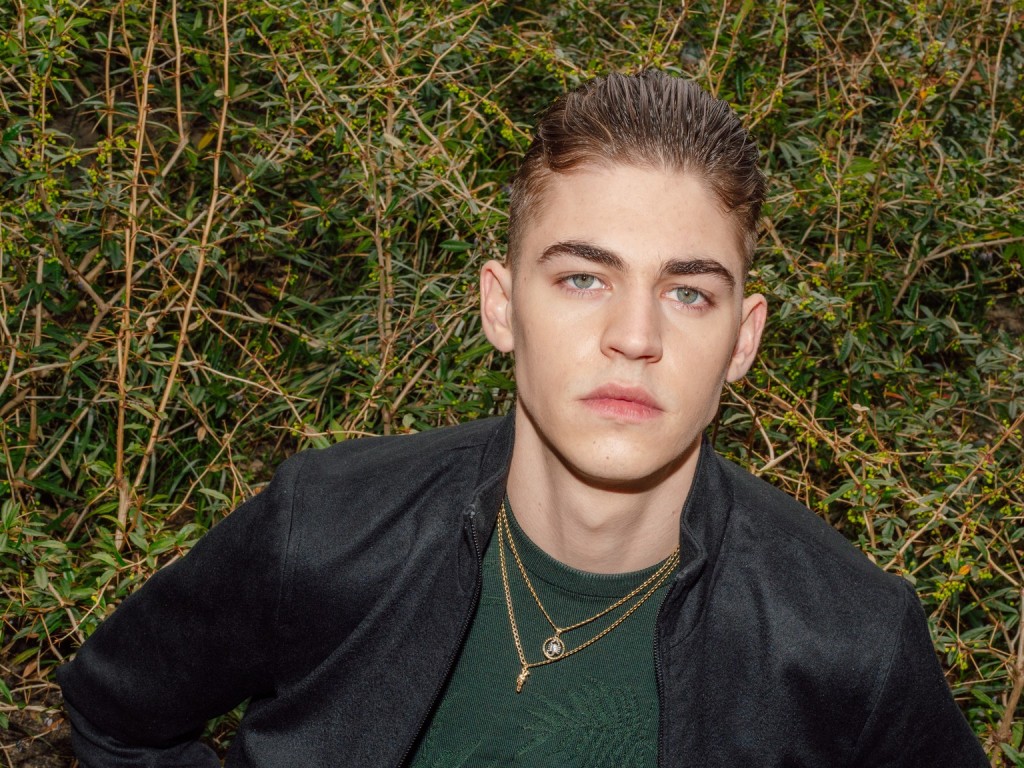 Hero Fiennes-Tiffin, who's known to Potter fans as the youngest version Tom Riddle in Harry Potter and the Half Blood Prince, was a big winner last weekend at this year's Teen Choice Awards. The actor who played the lead role in the romantic drama After, the screen adaptation of the fan fiction by Anna Todd based on the life of English singer songwriter Harry Styles of One Direction, took home the surfboard trophy for Best Choice Movie Actor. It looks like our little Dark Lord to be is officially a heartthrob. Congratulations to Hero Fiennes-Tiffin! Maybe he'll show up in Fantastic Beasts at some point??
A New Film Role for James Phelps
James Phelps, Weasley twin Fred, has landed a role in the upcoming film Brigantia. According to EIN News the mini-epic as it's being called, is the first of its kind to chronicle England's history and origins in this manner. They describe the film this way,
"A British archaeologist discovers an ancient village that tells the intimate story of Airell a young Druid Ministre living at the time Christ, and through his life his discovery of the ancient secrets, the Druids, and mysteries of the universe that caused a spiritual rebirth in the beginning of England and eventually around the world."
No indication of Phelps's role or a release date, but the project is scheduled to begin production soon in UK, Leeds, Exmoor, and historical places such as Gilmerton Druid Caverns in Scotland, and Looe, Cornwall UK.
The Official Trailer for Mr. Mercedes Starring Brendan Gleeson
Are you a Mr. Mercedes fan? Season 3 of TV adaptation of Stephen King's trilogy is on the way and Brendan Gleeson, Harry Potter's Mad-Eye Moody, is back as retired detective Bill Hodges. Take a look at the official trailer below to get a preview of the intrigue facing Hodges and friends. Season 3 of Mr. Mercedes drops on the Audience Network September 10. Gleeson is also in another upcoming film which premiered at the Cannes Film Festival and will screen at TIFF along with Radcliffe's Guns Akimbo and Redmayne's The Aeronauts.  Frankie is a French American drama about a family on a vacation in Portugal dealing with a life changing situation. You can get a look at Gleeson as the family patriarch in Frankie below which opens in New York and Los Angeles theaters October 25:
A New TV Role for Helen McCrory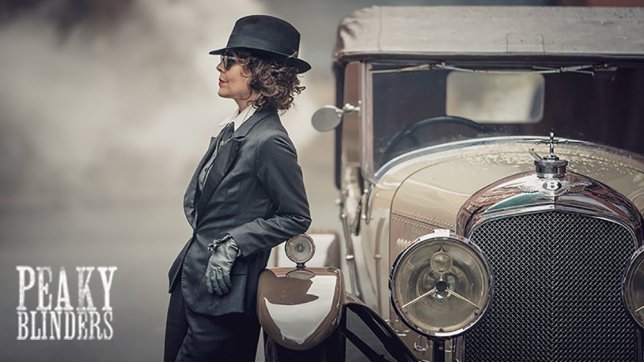 Helen McCrory, Harry Potter's Narcissa Malfoy, has a new role in the upcoming ITV drama about the 2001 Who Wants to Be a Millionaire coughing scandal. Here are the details according to the RadioTimes
"The three-part series, written by James Graham and based on his play of the same name, will explore how Major Charles Ingram, his wife Diana and accomplice Tecwen Whittock managed to dupe the audience, executives and host Chris Tarrant by coughing to cheat their way to winning one million pounds."
Sounds like just the part for a former Death Eaters wife. US fans now have a confirmed date for the Peaky Blinders season 5 premiere also starring McCrory. She plays Aunt Polly in the post WWI British crime drama that's set to air August 25 on BBC One for the first time and on Netflix October 5.
Ezra Miller Backs Jason Momoa's Hawaii Protest
Fantastic Beasts Ezra Miller has joined his Justice League co-star Jason Momoa on the Big Island of Hawaii to protest the construction of a giant telescope on Mauna Kea. The dormant volcano, which is also the tallest mountain in the world, is considered to be a sacred location to the native Hawaiians. Momoa, who originates from the nearby island of O'ahu along with Miller, have joined the local demonstration blocking access to the construction site. Proponents of the new 30 meter telescope, located among 13 other existing telescopes on the peak, say the new equipment will enable the study of black holes and dark matter to possibly learn the origins of life itself. More information on the Hawaiian telescope debate can be found on Hawaii News Now. 
Ezra Miller supporting Jason Momoa in protest over telescope construction in sacred place in Hawaii ???? pic.twitter.com/0tRNbxGRA7

— DC Films United #IstandWithZackSnyder (@DCFUnited) August 12, 2019
That's all for this week Potterheads! We'll keep watching for all the magical news if you keep coming back to grab it. See you here next time!