Weekly Round-Up: Emma Watson Voted 5th Most Admired Woman in the World, Harry Potter Alum in Film Festival Lineups and More!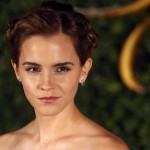 Jul 28, 2019
The last of the Harry Potter summer anniversaries wrapped up this week with Deathly Hallows celebrating 12 years since the book's publication and the Leaky staff and our followers shared some of their stories from the final midnight release. We took a look at a review of Daniel Radcliffe's recent appearance on the celebrity genealogy series Who Do You Think You Are? , covered a new Yule Ball Pop! collection from Funko, revealed the date and theme of Bloomsbury's 2020 Harry Potter Book Night and announced the huge news that Tom Felton will be appearing at Leakycon in Dallas next month! We also attended the London Film and Comic Con, saw panels from Jason Isaacs, Tom Felton, Devon Murray and Jessie Cave, and had the chance to meet the Murray, Cave and Gryffindor Quidditch Captain Oliver Wood, Sean Biggerstaff !
This week in our Actors Round-Up Emma Watson is voted the fifth most admired woman in the world, numerous films starring Wizarding World actors make the lineups of upcoming prominent film festivals, a preview of Fantastic Beasts' Callum Turner and Strike's Holliday Grainger in The Capture, first looks at Imelda Staunton and David Thewlis in upcoming television programs, producer David Heyman at the Once Upon a Time in Hollywood premiere and more!
Emma Watson Named One of the World's Most Admired Women
Results of a recent poll by British International internet marketing and data analytics firm YouGov revealed that Emma Watson was voted the fifth most admired woman in the world according to their 2019 survey. Harry Potter's Hermione at the top of a list like this is no surprise to Potterheads, especially those familiar with the activism and humanitarian work she champions so passionately in addition to her fame in the entertainment industry. Leaky even had the chance to see Watson in action earlier this year at a live event in conversation with Nobel Peace Laureate Dr. Denis Mukwege on his work treating survivors of sexual violence.
Watson was in pretty magical company at the top of YouGov's results, only behind Michelle Obama, Oprah Winfrey, Angelina Jolie and Queen Elizabeth! Congratulations to Emma Watson – 100 points to Gryffindor! The top 20 most admired men and women in the world according YouGov's poll can be found here.
Films for Wizarding World Actors at the Toronto and Venice Film Festivals
Film Festival season is just about upon us and as always, many Wizarding World actors have projects that will premiere at numerous events worldwide before awards season kicks in. Two of the first festivals on the calendar are the Venice and Toronto International Film Festivals, the later best known as TIFF.
The 76th annual Venice event, the world's oldest film festival, begins August 28 and runs through September 7. The schedule for the festival has not been released yet but these screen projects and corresponding Wizards are in the lineup:
Competition
Guest of Honour starring David Thewlis ( Remus Lupin)
The Laundromat starring Gary Oldman (Sirius Black)
Waiting for the Barbarians starring Johnny Depp (Gellert Grindelwald)
Out of Competition 
The King starring Robert Pattinson (Cedric Diggory)
Special Screening
The New Pope starring Jude Law (Albus Dumbledore)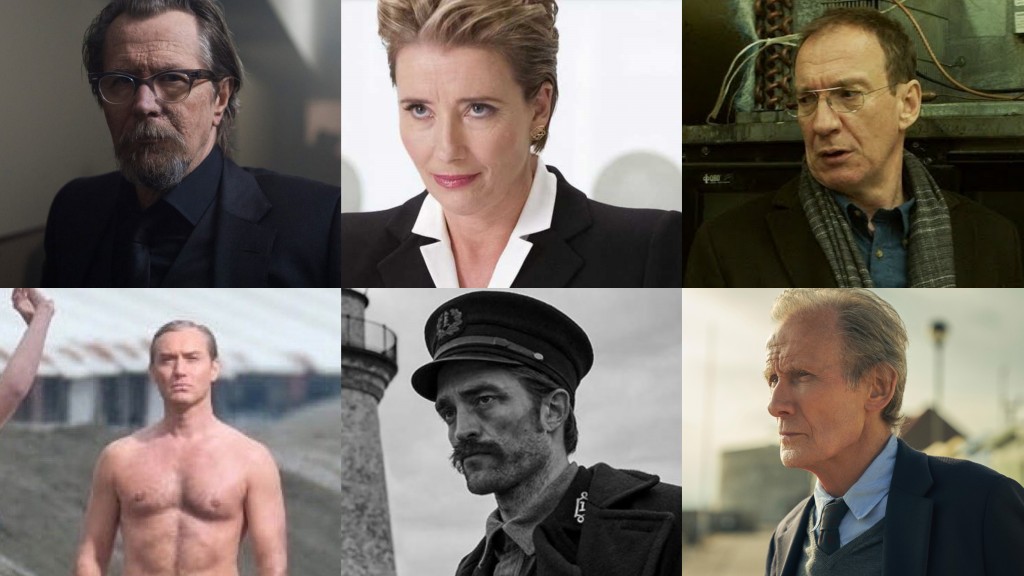 The Toronto Festival, which begins at the tail end of the Venice event, September 5-15 will also play host to a group of Potter alumni, some of whose films are also screening in Venice. The schedule for Toronto will be announced August 20.
Guest of Honour starring David Thewlis ( Remus Lupin)
Hope Gap starring Bill Nighy (Rufus Scrimgeour)
How to Build a Girl starring Emma Thompson (Sybill Trelawney)
Judy starring Michael Gambon (Albus Dumbledore)
The Laundromat starring Gary Oldman (Sirius Black)
The Lighthouse starring Robert Pattinson (Cedric Diggory)
Typically films that are chosen to premiere or screen at these festivals are the movies that end up as some of this seasons award nominees. This list gives you some idea of how prominent the Wizarding World actors are in the film industry. We of course will keep you posted on their attendance at the festivals and red carpet coverage.
A Preview of Callum Turner and Holliday Grainger in The Capture
We love this mashup of actors from J.K. Rowling's fictional worlds. The Capture is an upcoming BBC spy drama starring Callum Turner, Fantastic Beasts Theseus Scamander opposite Holliday Grainger, who plays Cormoran Strike's sidekick Robin Ellacott in the TV adaptations of J.K. Rowling's Strike novels. Take a look at the synopsis for the series from Deadline,
"It begins when soldier Shaun Emery's (Turner) conviction for a murder in Afghanistan is overturned due to flawed video evidence, he returns to life as a free man with his young daughter. But when damning CCTV footage from a night out in London comes to light, Shaun's life takes a shocking turn and he must soon fight for his freedom once again. With DI Rachel Carey (Grainger) drafted in to investigate Shaun's case, she quickly learns that the truth can sometimes be a matter of perspective."
The Controller of BBC Drama Piers Wenger told Deadline this about the six-part series, which also features Ralph Ineson, Death Eater Amycus Carrow, Ron Perlman, FBAWTFT's Gnarlak and is produced by Wizarding World producer David Heyman's Heyday Television,
The Capture shines a light on surveillance culture and asks what happens in a world where we can no longer trust the evidence in front of us."
Take a look at the first trailer for The Capture which is anticipated to air later in 2019 on BBC One. You'll definitely get to see a different side of Theseus Scamander in this one!

A First Look at Imelda Staunton in A Confession
Imelda Staunton, Harry Potter's despicable Dolores Jane Umbridge, has an upcoming role in the six-episode ITV detective drama A Confession based on the true story of the disappearance and murder of a 22-year-old British woman Sian O'Callaghan in 2011. Staunton plays the mother of a young woman who disappeared a decade before and relives the situation as she watches the investigation of the current crime on television. Take a first look at A Confession below. An air date for the series is still TBD.

An Update on the Release of The Aeronauts Starring Eddie Redmayne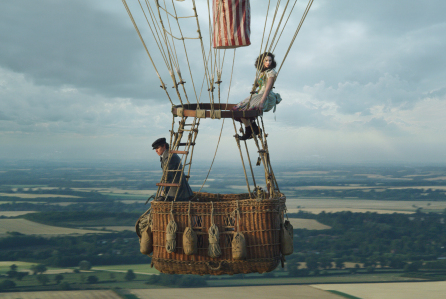 We recently shared the news that the upcoming the adventure biopic The Aeronauts starring Fantastic Beasts' Eddie Redmayne may be premiering at this year's Venice Film Festival August 28-September 7. As we mentioned above, the schedule was released earlier this week and it doesn't appear that Redmayne's film is in the lineup. However we've heard via Deadline that Amazon has pushed back the film's release in theaters from October 25 to December 6 and that it will be available on their streaming service two weeks later on December 20 just in time for the holidays. Wizarding World fans may not see Newt Scamander on screen for a few years but it looks like they'll have ample opportunity to see Redmayne this Christmas on TV. Take a look at the synopsis of the story, which was written by Cursed Child playwright Jack Thorne, below,
Set in 1862, The Aeronauts follows wealthy young widow Amelia Wren (Jones) and headstrong scientist James Glaisher (Redmayne) as they mount a balloon expedition to fly higher than anyone in history. It's a journey to the edge of the then-known world, where the air is thin and the chances of survival are slim.
David Heyman at the Once Upon a Time in Hollywood Premiere
Producer David Heyman, the man behind every Wizarding World film, attended the premiere earlier this week of the upcoming comedy drama Once Upon a Time in Hollywood. The highly acclaimed film from his UK studio Heyday Films surrounds the story of an aging TV actor and his stunt double in 1969 Hollywood. Since it will be awhile until you see him at a Fantastic Beasts premiere, check out the clip below from his red carpet interview with Variety. Once Upon a Time in Hollywood opens in US theaters July 26 and in the UK August 14.
The #OnceUponATimeInHollywood producers aren't worried about whether or not the film will be a hit pic.twitter.com/iaAmEbKrlQ

— Variety (@Variety) July 23, 2019
A Behind the Scenes Look at David Thewlis in Barkskins
David Thewlis, who Potter fans know best as beloved Marauder and part time werewolf Remus Lupin, will play the lead in new series from Nat Geo, Barkskins based on the 2016 best-selling novel by the same name. This is the synopsis of the program according to TVInsider
 "The series follows a disparate group of outcasts navigating the brutal hardships, competing interests, and tangled loyalties at the crossroads of civilization in 1600s New France, where the war to escape their past and remake themselves is cast against the vast and unforgiving wilds of North America."
Series showrunner and creator Elwood Reid says this about the series in the trailer below exclusively from TVInsider,
"This is really a story about people coming to the new world and trying to survive," showrunner and creator Elwood Reid previews. "They didn't know anything about the woods. They didn't know anything about the native people that lived here. We're going to feel what that is like on camera."
No word on a premiere date for the series which will air on Nat Geo in 172 countries and 43 languages but we're excited to see David Thewlis on screen again and in what looks like it could be another Forbidden Forest! Also congratulations to David Thewlis who plays a different kind of wizard in Big Mouth. According to Deadline the animated Netflix series has been approved for three more seasons so maybe fans will see hear Thewlis as the Shame Wizard for years to come!

A New Film for Toby Jones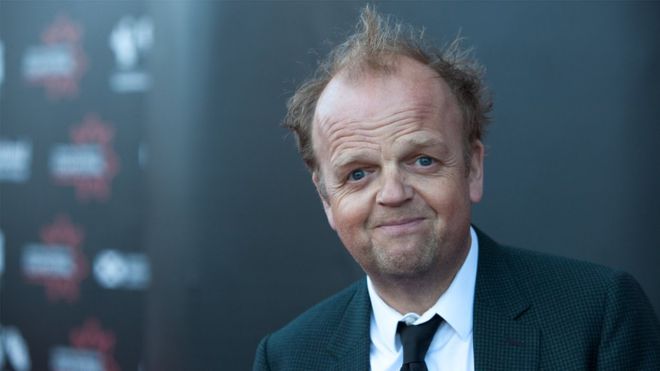 Toby Jones, who's known to Potter fans as the voice of Dobby the House Elf, has been cast in the upcoming turn-of-the century biopic Louis Wain, about the life of the English artist by the same name. According to Deadline, Wain, who will be portrayed in the film by Benedict Cumberbatch, was known for his drawings of large-eyed cats and was thought by psychiatrists at the time that a schizophrenic condition could be observed in his art. No word yet on a Jones's role but if we had to guess, perhaps he'll be playing on of those psychiatrists. Louis Wain begins filming August 10 in London.
Our Harry Potter and Fantastic Beasts Actor's Round-Up has come to a close for this week. Stay tuned for our full coverage from London Film and Comic Con this weekend and we'll see you in August!!