Happy Birthday, David Thewlis!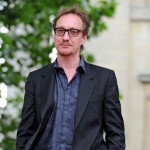 Mar 20, 2017
In honor of David Thewlis' birthday, today, let's celebrate not only another year, but also an excellent acting career–just another thing that gets better with age!
And since we're on topic, we'd be remiss in not mentioning the casting twist that saw Thewlis miss out on one Harry Potter role (Professor Quirrell) only to be later cast as Professor Remus Lupin. He probably wasn't too keen on the loss at the time, but the Potter directors have always been spot on and clearly knew what they were doing. Thewlis is perfect as the down-on-his-luck but kind and dedicated mentor that Harry needed.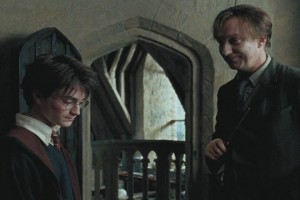 He always had chocolate at the right time (not a quality to be under-appreciated) and was always there to give Harry a gentle word of encouragement or advice, even after he moved on from his position at Hogwarts to his covert role within the Order of the Phoenix. Their relationship was so close that Lupin named Harry the godfather of his son, Teddy.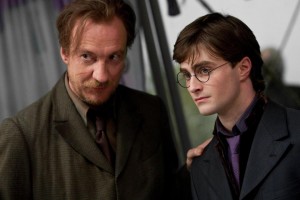 It must be said that, in addition to JK Rowling's impeccable writing and character development, the success of the onscreen relationship is due in large part to the acting of Daniel Radcliffe and David Thewlis. We are happy, especially on this day, to call him a Potter alum!
Now, if this is making you nostalgic, and you've missed seeing him in the wizarding world, pop in one of the films and relive the story again. (You probably have multiple copies. Who doesn't?) What better way to celebrate!?
And don't forget, Thewlis will also be appearing in the upcoming third season of Fargo as V. M. Vargas. Leaky recently reported that Thewlis spoke about his character at the Television Critics Association press tour. He said:
"He's a very mysterious character. He's from out of town. He is possibly ill-mannered and lacking in virtue. He's a Machiavellian-type character and unscrupulous."
A previous Leaky report also described Vargas as:
"A mysterious loner and true capitalist who delivers Emmit (Ewan McGregor), the Parking Lot King of Minnesota, the bad news that he has just become partners with his employers, whose business interests lay outside the law."
Check out MovieStillsDB here for a still photo of Thewlis' Vargas just released yesterday, and mark your calendars for the premiere one month from today!
Come back to the old stamping grounds. #Fargo's all new story begins April 19 on @FXNetworks. pic.twitter.com/0pRlpdNP1Z

— Fargo (@FargoFX) March 13, 2017
Not long after, we'll see Thewlis back on the big screen for Warner Bros. latest entry in the DC Comics film franchise, Wonder Woman. He's slated to play Sir Patrick Morgan, but Leaky has covered reports that he'll also be portraying the film's villain, Ares, god of war. The article suggests that Thewlis has yet to appear in a trailer for the film because the studio is still finalizing CGI and practical effects for the character.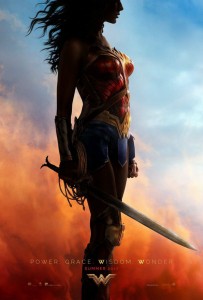 Wonder Woman is set to open in theaters June 2nd so, hopefully, we'll get a glimpse of his part in the WWI-era superhero film soon!
To round out our birthday well wishes, we'll leave you with the wise words of Remus Lupin, himself, from Deathly Hallows Part II: "It is the quality of one's convictions that determine success, not the number of followers." Profoundly true, but if the number of followers were any indication, we'd say Thewlis has met the mark on both counts!