'Harry Potter' and 'Fantastic Beasts' Cast News, Trailers, and Events Galore!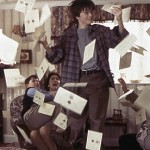 Apr 07, 2017
As a fandom, we've been gifted with truly incredible acting talent in the Harry Potter and Fantastic Beasts series, and there's a lot of news to cover this week regarding their exciting upcoming projects and other ventures. From casting news to promotional trailers, clips, and posters to interviews, Leaky has it all here!
First off, BBC One and Netflix are partnering on a new eight-part drama series, Troy: Fall of a City, with writer David Farr, fresh off his success with his award-winning hit, The Night Manager. The ensemble cast features Alfred Enoch, known to Potter fans as Gryffindor Dean Thomas, in the role of the Trojan General Aeneas.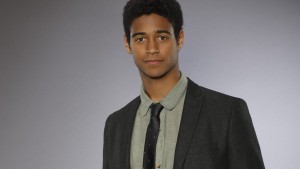 Enoch, who most recently starred in How To Get Away With Murder and Shakespeare's King Lear, joins a number of other familiar faces from television and film, including David Threlfall (Shameless) as Paris' father King Priam, Frances O'Connor (The Missing) as Queen Hecuba, and Joseph Mawle (Game of Thrones) as Odysseus. Digital Spy provides the following description of the series:
"An epic tale of mortals and gods, David Farr's psychologically rich and sweeping narrative goes back to the story's origins: to the judgement of Paris, his scandalous love affair with Helen, and the ill-starred prophecy surrounding his birth.

"Told from the perspective of the Trojan royal family at the heart of the siege, Troy: Fall of a City is a rich story of love, intrigue, betrayal and belonging. Combining thrilling adventure with heart-breaking intimacy, it conveys the big themes of human existence and identity; of people battling to retain their sense of humanity and compassion amidst the devastation and destruction of war."
Troy: Fall of a City is currently filming in South Africa, so we don't know when it will come to the small screen, but we'll keep fans updated as dates are released! Also shooting this month is a new film titled The Last Full Measure, starring Alison Sudol, Queenie Goldstein in Fantastic Beasts, as Tara Huffman, wife of the leading Sebastian Stan. The Hollywood Reporter gives the following plot synopsis:
"Based on the true story of a present-day cover-up investigation, The Last Full Measure follows young Pentagon investigator Scott Huffman (Stan) as he battles the political machine in Washington. He reluctantly teams with veterans of Operation Abilene to convince Congress to award the Medal of Honor to a courageous Air Force medic, William Pitsenbarger, who is seen saving the lives of more than 60 Marines who were ambushed in one of the bloodiest battles of the Vietnam War. As the battle waged on, and after the last helicopter left, he continued to save lives until his own was sacrificed."
New photos surfaced on Instagram of production, which has begun in Atlanta, including shots of Sudol and Stan, presumably in character.
March 31st: demandaamanda: Another movie is filming in my neighborhood! I spy @imsebastianstan, Diane Ladd and Christopher Plummer! P.S. . . pic.twitter.com/ssUtJUSIYa

— Sebastian Stan News (@SebStanNews) April 1, 2017
March 31st: Sebastian with Alison Sudol on set for 'The Last Full Measure' in Atlanta pic.twitter.com/bSuLDL0YL6

— Sebastian Stan News (@SebStanNews) April 1, 2017
Sudol stars alongside other film heavyweights Samuel L. Jackson and Christopher Plummer, as well as Grant Gustin, known for playing Barry Allen in the television version of the Flash. This season Gustin welcomed a new addition to the Flash Team in Tom Felton, unforgettable as Harry's school nemesis Draco Malfoy. Though Felton's Julian Albert began the third season with a similarly contentious relationship with Barry, things have turned around for the two.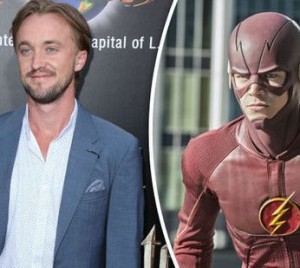 Felton can also be seen in Message From the King with Chadwick Boseman, Alfred Molina, and Luke Evans. Slash Film gives this official summary:
"After suddenly losing all contact with his younger sister, Jacob King (Chadwick Boseman) arrives in Los Angeles determined to track her down. Trying to piece together her last known movements, King finds unsettling evidence of a life gone off the rails – drugs, sex and secrets in the sleazy underbelly of the City of Angels. Undeterred by warnings to go home, King proves to more than a match for the violence he is confronted with as he relentlessly pursues the truth about what happened to his sister."
View the recently-released international trailer below.
Message From the King is set to open in France May 10th and does not yet have a U.S. release date. While Felton does not appear in the trailer, fans can hope other clips will be forthcoming, along with further distribution news! Until then, look for Felton in the upcoming film, Megan Leavey, in theaters June 9th.
The first official trailer for the animated Ferdinand was also released last week. Ferdinand is voiced by John Cena, while David Tennant, the infamous Barty Crouch Jr., voices Angus. Imdb.com gives this description of the Blue Sky Studios film:
"After Ferdinand, a bull with a big heart, is mistaken for a dangerous beast, he is captured and torn from his home. Determined to return to his family, he rallies a misfit team on the ultimate adventure."   
Ferdinand will open in U.S. theaters December 15th and UK theaters December 22nd.
A rush of terrifying new clips for Alien: Covenant, starring Katherine Waterston, also hit the airwaves. Waterston, known to Potter fans as Queenie's sister, Tina Goldstein, in Fantastic Beasts, plays a strong female character in the vein of Noomi Rapace (Prometheus) and Sigourney Weaver (Alien) in Ridley Scott's latest installment. But, if the clips tell us anything, it appears she and the crew are in over their heads on this mission as they are told to run, pray, and hide in the three TV spots, strung together here.
A fourth spot released three days ago, adding some footage to cuts seen in the first TV spot and eerily playing a rendition of John Denver's "Take Me Home" in the background.
Bloody Disgusting shares this spine-tingling new poster for the film, out May 12th, as well: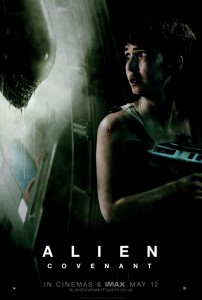 Four posters for another highly-anticipated film, Emma Watson's The Circle, came out this week. Watson, well known for portraying Hermione Granger and, most recently, Belle in Beauty and the Beast, now plays Mae, caught up in the ever-tightening grip of the tech company that employs her. We Got This Covered describes the film as follows:
"An adaptation of Dave Eggers' nervy page-turner of the same name, The Circle taps into the underlying societal concerns over mass surveillance and information control to engineer a taut tech thriller with real bite. At the eye of that digital storm is Emma Watson's tech enthusiast Mae, who lands a dream job at the titular conglomerate only to realize that there dark, dark secrets lurking in the bowels of The Circle."
The posters aim to juxtapose the seemingly straightforward, nonthreatening presentation of the company with its actual underlying objective.
Experience the thriller, also starring Tom Hanks and John Boyega, in theaters April 28th. Also in theaters this month is Bill Nighy's new film, Their Finest. The film, in the U.S. today and the UK April 21st, is set in 1940s London during the Blitz. Nighy joins Sam Claflin and Gemma Arterton as their characters strive to produce a film that will lift the nation's spirits and bring America into the fight.
3AW released an interview between Nighy and entertainment reporter Donna Demaio discussing Their Finest, Love Actually, and more!
Ezra Miller also made the rounds this week promoting his upcoming film, Justice League. Miller, a standout in Fantastic Beasts as the conflicted Credence Barebone, plays the Flash in DC Comics' superhero team-up. People reports he and fellow cast members Jason Momoa (Aquaman), Ben Affleck (Batman), Ray Fisher (Cyborg), and Henry Cavill (Superman) made a surprise appearance at CinemaCon, joining director Zack Snyder on stage to the delight of the audience.
Additionally, Robert Pattinson joined his cast mates on the red carpet for the U.S. premiere of The Lost City of Z at the Arclight Hollywood.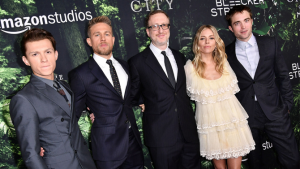 Variety spoke to Pattinson about filming his role as aide-de-camp Henry Costin, comrade-in-arms to the British explorer Percy Fawcett (Charlie Hunnam), who leads multiple expeditions into the jungles of the Amazon. He said:
"After the first week when we realized it's basically going to be a tropical thunderstorm at 3:30 p.m. every single day, it was kind of easy to go with it because it was pretty consistent weather — just not a lot of time to shoot anything…But I find that anything that makes it easier to not act at all makes it way easier. We were just in a raft on the river and the only difference was there was a camera there; I thought it was very satisfying and fun."
Managing production in those types of conditions was certainly an obstacle in itself, however helpful to the actors becoming immersed in their roles. Director James Gray also struggled for years to even get the film past the development phase, so celebrating the completion and release of the epic now is an extremely satisfying accomplishment for all the cast and crew involved, who look forward to the theatrical release April 14th.
The Black Ghiandola, starring Johnny Depp, lately known as Gellert Grindelwald of Fantastic Beasts fame, also premieres this month. It opens April 22nd at a special screening at the Academy of Motion Picture Arts and Sciences Samuel Goldwyn Theatre in Beverly Hills.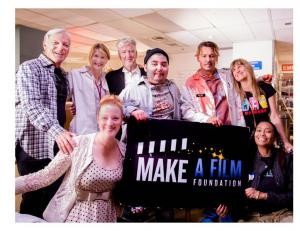 EIN News reports the film was made in conjunction with the Make A Film Foundation, which partners ill children with professional actors, directors, producers, and writers. It brought 16-year-old Anthony Conti's concept to fruition in only one month. Conti starred in the film, about a boy risking his life for the girl he loves in an apocalyptic world overrun by zombies, alongside Depp, J.K. Simmons, Laura Dern, David Lynch, Chad L. Coleman, Richard Chamberlain, Penelope Ann Miller, Keith Allan, Jade Pettyjohn, and Pritesh Shah.
This weekend, fans in Pittsburgh can also be on the lookout for Matthew Lewis, our beloved Neville Longbottom! If you're planning to attend Steel City Con, the Pittsburgh Post Gazette reports he will be in attendance, taking the place of Harry Potter alum Jason Isaacs who had to drop out due to his Star Trek Discovery commitments.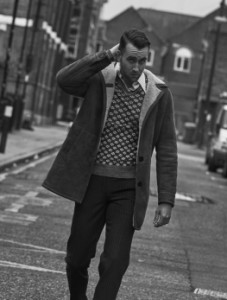 The Post Gazette lists event times as 10 a.m.-8 p.m. Friday and Saturday and 10 a.m.-5 p.m. Sunday. The cost of admission is $23 on Friday and Sunday, $35 on Saturday, and $50 for a three-day pass. If event tickets are sold out, fans are instructed to wait outside until attendance in the convention center decreases.
Tickets are now also available for an event a little further down the line. Dawn French, the comedy legend who filled the portrait of the Gryffindor's Fat Lady in Prisoner of Azkaban, will join her iconic co-star, Jennifer Saunders, at the Slapstick Festival June 22nd at Colston Hall.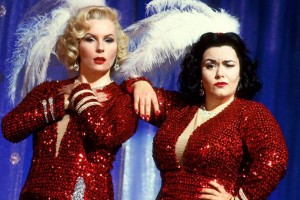 The Bristol Post reports the event will commemorate the 30th anniversary of their BBC television show, French and Saunders, and bestow the Aardman Slapstick Comedy Legend Award upon the duo. All proceeds will help to fund next year's Slapstick Festival.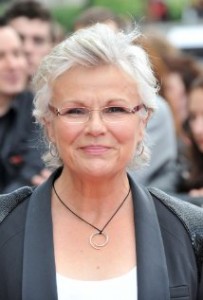 Finally, Leaky has some exciting set photos from Movie Web to share of Disney's upcoming Mary Poppins Returns! Emily Blunt takes on the titular role, while Lin-Manuel Miranda plays streetlamp lighter, Jack, in a role harkening back to Dick Van Dyke's Burt. In this story, Mary Poppins returns to Cherry Tree Lane to tend to three new youngsters, who happen to be the children of Michael Banks. Julie Walters, the incomparable Molly Weasley, plays their housekeeper, Ellen.
Walters does not appear in the photos, but they do give fans a wonderful glimpse of the on-set magic.
Filtran imágenes de "Mary Poppins Returns" https://t.co/OnDZEfIYLR#Cinepic.twitter.com/v3twvTiWqx

— Diario La Mañana (@LaMananaDigital) April 3, 2017
Photos: "Mary Poppins Returns" Set Photos https://t.co/lm90SKFCP7 #MaryPoppinsReturns pic.twitter.com/6Wgzdswv5m
— Lin (Manuel) Miranda (@LinMirandaCom) April 3, 2017
New Mary Poppins Returns photos? pic.twitter.com/tKGiT3Qjih

— Princess Sommer? (@RealLifeSnow) April 3, 2017
Emily Blunt has been filming scenes from Mary Poppins Returns outside Buckingham Palace pic.twitter.com/ZEsdJIaT9Z
— BBC Newsbeat (@BBCNewsbeat) April 3, 2017
Mary Poppins Returns will not be in theaters until December 25, 2018, but the good news is that there are clearly plenty of amazing films and events to keep fans busy for a long time to come, and Leaky will continue to keep you updated on all the news of your favorite Harry Potter and Fantastic Beasts alums!