'Harry Potter' Round-up: Study Advice From Hermione, Dinner With the Doctors & More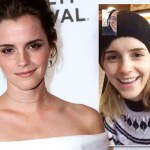 May 07, 2017
This week saw the hugely exciting announcement of Pottermore's official Wizarding World Book Club and Cursed Child's Broadway opening date. Stephen Fry also spoke at Cambridge Union, Emma Watson was interviewed by Jessica Chastain, and we met Jason Isaacs at Planet Comic Con to talk Potter, Star Trek and The OA. We also raised our wands to those lost in the Battle of Hogwarts on May 2nd.
Our Harry Potter round-up brings advice from J.K. Rowling and Emma Watson, news of Tom Felton, Ralph Fiennes, Kenneth Branagh and Helen McCrory in films and series and interviews with Timothy Spall and Emma Thompson. Plus, win the chance to have breakfast with David Tennant and six other Doctors from Doctor Who!
Kenneth Branagh in 'Dunkirk' Trailer
See Harry Potter's Gilderoy Lockhart, Kenneth Branagh, in the official trailer for Christopher Nolan's Dunkirk, telling the story of the evacuation of 400,000 troops during the Battle of France:
You can also click here to see photos of Branagh and Fantastic Beasts's Johnny Depp in Branagh's take on Agatha Christie's Murder on the Orient Express – they're both sporting smashing moustaches!
J.K. Rowling's Advice to Pre-Potter Self
Prior to the publication of Harry Potter and the Philosopher's Stone 20 years ago this June, J.K. Rowling was a single mother struggling to pay rent. Nevertheless, she brought us the beauty of Potter and is an inspiration to so many who can relate to her earlier struggles. A recent tweet of hers paid homage to that time, giving herself advice to get over her public speaking phobia (which she's certainly had to put to the test since the fame of her franchise!):
Stop worrying about the rent. Concentrate on your public speaking phobia. https://t.co/Rz9rBc246n

— J.K. Rowling (@jk_rowling) May 1, 2017
She also recently gave writing advice via Twitter, which you can see here.
Emma Watson Presenting at MTV Awards & Gives Advice to Student Over FaceTime!
We could all use some advice from Emma Watson, and the people of New York were lucky enough receive just that a few months ago. One student however, recently got the chance to speak to Emma Watson one-on-one over FaceTime as her mum noticed Watson and asked her to say hi to her daughter, who was at home studying. She told Kiara to 'study hard!' and completely made her day – who wouldn't love to get study pep talk from Hermione?!
Emma Watson will also be attending and presenting at the MTV Movie and TV Awards tonight (May 7th) in California – we can't wait to see the footage!
Ralph Fiennes to Lead & Direct 'The White Crow'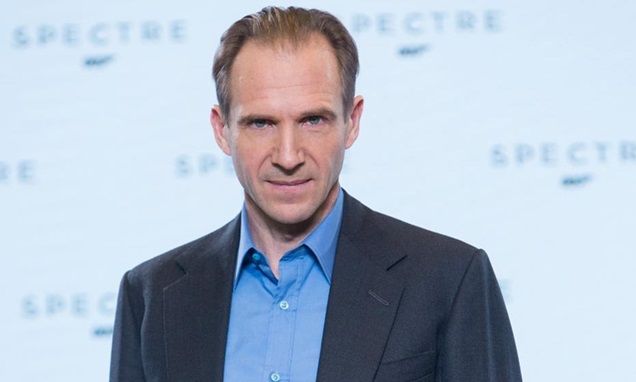 Fiennes (who portrayed Voldemort in the Harry Potter series) will direct his third film and take the leading role of internationally acclaimed Soviet ballet dancer Nureyev's mentor (Pushkin) in BBC Film's The White Crow. The film begins production this summer, and has a hugely talented crew. Read more here, and see a summary from Variety below:
"The biopic of the legendary Soviet ballet dancer and choreographer, which tells the story of story of his defection to the West, "The White Crow" is written by David Hare. Russian dancer and film newcomer Oleg Ivenko had previously been announced to play Nureyev with French actress Adele Exarchopoulos, Russian actress Chulpan Khamatova and world-renowned dancer Sergei Polunin also previously announced to star."
Timothy Spall Interview on 'The Journey'
In press tours for The Journey, Timothy Spall reveals who he'd like to play him in a movie of his life. He tells of being mistaken for Christopher Hitchens, and does a brilliant American accent whilst telling the story! See the video below:
He also appeared at the Oxford International Film Festival this week for a Q&A after a screening of Stanley A Man of Variety, which he co-wrote and starred in.
Emma Thompson Encourages Young People to Vote
After judging a school debate on the impact of UK aid hosted by Comic Relief, Debate Mate and the Bill & Melinda Gates Foundation, Emma Thompson (Professor Trelawney in Harry Potter) spoke passionately to Global Citizen about the importance of young people voting:
"What I think is so brilliant about listening to these kids is that they understand how relevant they are in the world," she told us, "and I think that this is the kind of thing that makes them realise that voting is very, very important."

"All young people need to vote," Thompson said. "There was a tiny percentage of young people that voted at the last election. What do you think — that's it's not going to affect you? If you voted, then maybe we wouldn't be in this mess! It drives me crazy."
She also speaks about gender equality being part of her DNA, more on the importance of UK aid and how to make the world a better place. Read more here!
Have Breakfast With David Tennant!
Omaze are giving one lucky winner the chance to have breakfast with David Tennant (Barty Crouch Jr) and six other Doctors from Doctor Who (all proceeds go to charity, of course), and the media campaign is being led by a video from Tennant himself:
YOU could have breakfast with David Tennant + 6 other Doctors from Doctor Who! ENTER for the best meal of your life: https://t.co/uyZplWfXL9 pic.twitter.com/7e93PKVbzQ

— Omaze (@omaze) April 12, 2017
Click here if you're from the UK, or here if you're from elsewhere to give to Red Nose Day via Omaze for the chance to win!
Warwick Davis Teases at Filming on Han Solo Movie 
This week, May 4th (Star Wars Day) was celebrated by Warwick Davis (Griphook, Flitwick) by posting that he will be appearing in the upcoming Han Solo Star Wars spin off movie!
He appeared in Rogue One, and he recently posted about finishing up his voice acting as Rukh in Star Wars: Rebels.
Take a look at a few early snaps of Davis from the days of 1980s film Star Wars: Return of The Jedi below:
Happy #StarWarsDay! May the 4th be with you! Today, I have the privilege of actually being in that galaxy far, far away at Pinewood Studios. pic.twitter.com/OIm8qTnUKi

— Warwick Davis (@WarwickADavis) May 4, 2017
A historic #StarWars photo from '82… me on the set of #ReturnOfTheJedi amongst the Redwoods of Northern California. #MayTheFourthBeWithYou pic.twitter.com/7bNz3ZcUSy

— Warwick Davis (@WarwickADavis) May 4, 2017
He hosted a video tour of the Han Solo set last month, so it's being assumed that he'll be starring in the movie. We'll await confirmation!
Tom Felton in 'Star Wars' Lead Daisy Ridley's 'Ophelia'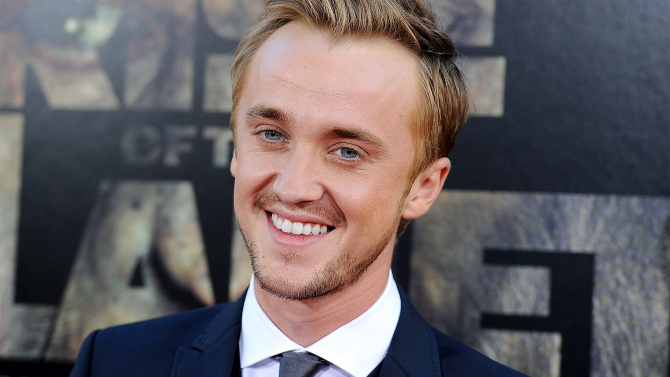 Speaking of Star Wars, Tom Felton (Draco Malfoy) will appear in Daisy Ridley's new romantic tragedy, Ophelia. The Star Wars leading actress will direct the film – based on the novel by Lisa Klein – which is a re-imaginging of Shakespeare's Hamlet. Felton will portray Hamlet's mirror, Laertes. Variety reports:
"The movie is set in the 14th Century but spoken in a contemporary voice as a re-imagining of William Shakespeare's "Hamlet." Ridley portrays the title character as the most trusted lady-in-waiting to the Queen, played by Naomi Watts. She soon captures the attention of Prince Hamlet and a forbidden love blossoms. As war brews, lust and betrayal are tearing Elsinore Castle apart from within."
Read more here.
Another Star Wars lead actor, John Boyega, will star in Jack Thorne's take on classic Woyzeck at The Old Vic theatre in London. See photos from set here!
Helen McCrory Takes Leading Role in ITV's 'Fearless'
Helen McCrory (Narcissa Malfoy) will take on the lead role as a human rights lawyer in ITV's upcoming thriller short series, Fearless.
She said of taking on the role:
"When l was at drama school l was inspired by Prime Suspect, watching as Britain led the way in creating strong female characters to lead their dramas"

"l'm thrilled to be leading ITV's new drama – it's a thriller that starts deceptively small, then begins crossing borders to different cultures and continents."  
Find out more about the series, and writer Patrick Harbinson's vision for McCrory's character here. The show will air later this year.
That's all for this week's round-up! Catch up with the Fantastic Beasts cast in our dedicated round-up here.