How 'Cursed Child' Mega Producer Sonia Friedman Makes Stage Magic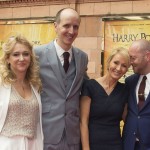 May 29, 2017
Sonia Friedman, the producer of the award-winning  Harry Potter and the Cursed Child was named the most influential person in UK Theater by The Stage 100 earlier this year. According to a recent interview with Vogue Magazine, Friedman is considered theater's most powerful woman….period.  Based on the plethora of awards and honors she has received, in addition to the 11 shows she currently has in production, it's a title that is hard to refute.
Just this year alone, aside from holding the top spot on the Stage 100, she was named Producer of the Year for the third year running at The Stage Awards, becoming the first person to win the award three times as reported here by Leaky. Friedman was also appointed Office of the Order of the British Empire (OBE) for services to the British theater, an honor that appeared well-deserved at the 2017 Olivier Awards where her shows were nominated for 31 awards and won 11.
In addition to the record-breaking phenomenon Harry Potter play which won nine of her Oliviers, Friedman is leading ten other productions currently in rehearsals or on stage including Who's Afraid of Virginia Woolf starring Harry Potter alum Imelda Staunton (Dolores Umbridge), the West End production of The Book of Mormon, Tennessee Williams' Glass Menagerie with Cursed Child director John Tiffany at the helm, the Olivier-winning musical Our Ladies of Perpetual Succour, and the upcoming Broadway run of George Orwell's 1984.
It seems that the stage has always been in her blood. When Friedman was a child, she used to put on plays at home with her three siblings. She was formally introduced to theater in her teens by her older sister and later enrolled in a stage management program and then drama school. She got her first stage management job from Sir Laurence Olivier himself, became an assistant stage manager at London's National Theatre soon afterward and established Sonia Friedman Productions in 2002. The high praise from many of the actors and directors in her midst are a testament to Friedman's success and her cooperative management style. During her early days in theater, the then head of the National Theatre, Richard Eyre, told her,
"You seem to be very good at getting people to do what you want. You should be a producer."
Acclaimed British playwright Tom Stoppard said about Friedman,
"She is, to use that dreadful phrase, the go-to theater producer,[……]Every generation has one whom everyone wants to work with, and now it's Sonia. She's probably the busiest person I know; she crosses the Atlantic like other people cross the street."
Actor Mark Rylance from her 2016 production of Nice Fish said about Friedman,
"She's always had an amazing vision about what theater should be. Working with her is like working for a superb artistic director."
Friedman reasons the massive number of hours she spends on her productions may equate to so few female producers in theater and that it would be difficult to raise children in her situation. Rylance said about this,
"Her plays are like her children…"
She also discussed growing up with an absentee father, celebrated violinist Leonard Friedman, her resulting issues with male authority and its impact on her career as her own boss.
Cursed Child director John Tiffany said about working with Friedman,
"When Sonia walks into the room you never feel, 'Oh God, the producer's here.' That's because most commercial producers want to cut corners to make a profit, but Sonia's focus is how to make the work as good as possible. Also, she's a woman, which shouldn't be unusual but is."
Friedman discussed her motivation for collaborating with J.K. Rowling to bring The Boy Who Lived to the stage. First she mentioned the physical likeness between the two women, then she touched on their common ground regarding the relationships with their fathers. After considering her own situation and asking "Do great men make good fathers?" she realized that the Harry Potter story could help bring the answer to light, a notion which also appealed to Rowling.
"Jo and I look very, very similar, and we're the same age[ and ] We immediately connected over being daughters of difficult dads…"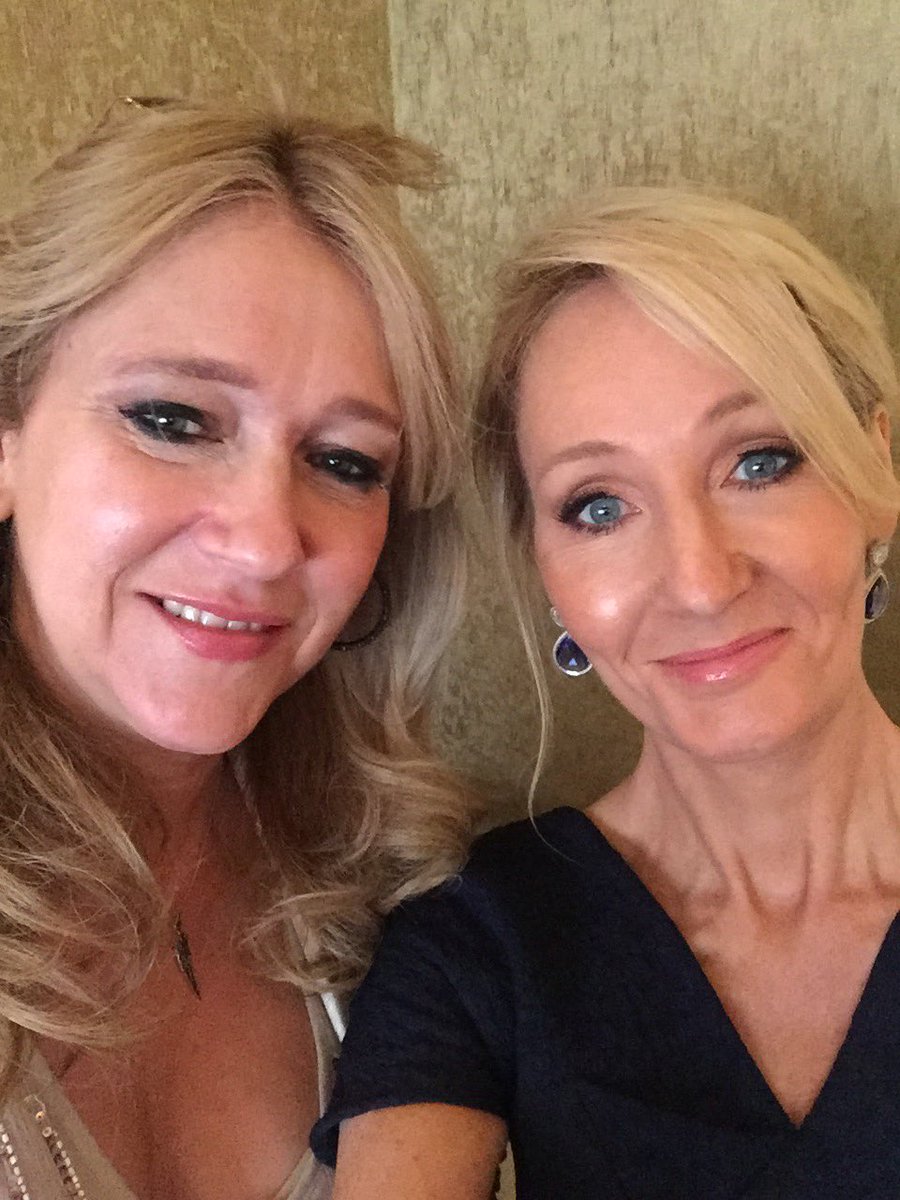 The Vogue reporter had the opportunity to experience Cursed Child firsthand, and for those who haven't been lucky enough to score a ticket, here is her take on what she witnessed at the theater,
"When I saw the production in London, I gasped aloud watching papers tidy themselves on desks and human figures disappear inside telephones. And don't get me started on the time travel."
Cursed Child director John Tiffany said about the production,
"It is quite clever, isn't it?[……] But we didn't use a huge amount of technology, because we knew there was no way we could compete with the movies. So we used the fantasy to go further into the human experience, which is when fantasy works best."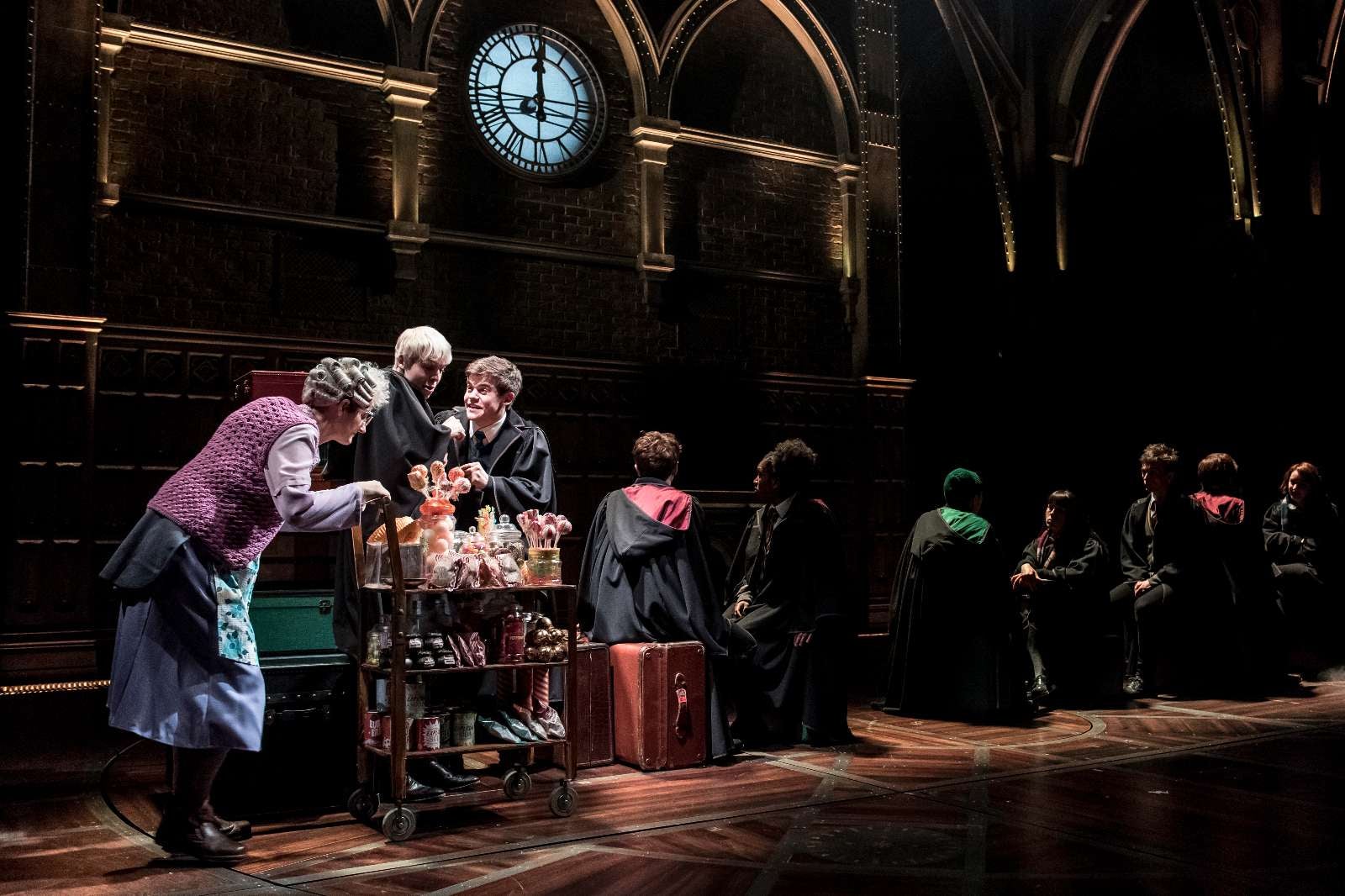 Friedman's next feat will be getting Harry and friends ready for Broadway. As reported here by Leaky, the New York run of Cursed Child is scheduled to open at the newly renovated Lyric Theater April 22, 2018. Friedman's rapport with her creative personnel certainly seems to be one of the keys to her success as well as theirs.
According to her older sister director and actress Maria Friedman,
"One of the great things about having a childhood like ours is that you don't know you're breaking rules, because you have no idea what they are,[….]The ropes and barriers are invisible, and Sonia has always exemplified that. If someone tells her no, she just keeps going."
From what Harry Potter fans have seen so far, we'll be happy to keep cheering her on all the way to Broadway!
The recent Vogue interview with Sonia Friedman can be found here.
Leaky's coverage of Friedman's production of Our Ladies of Perpetual Succour can be found here and the upcoming Broadway production of 1984 here.