Weekly Round-Up: Emma Thompson Narrates Jane Austen, Eddie Redmayne on LGBT Homelessness & More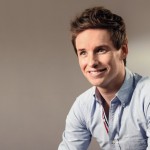 Sep 02, 2017
It's been a Grawp-sized week in the world of J.K. Rowling; The Strike TV Series premiered on BBC One with the first two episodes of The Cuckoo's Calling, fans commemorated "19 Years Later", September 1, the day the epilogue of Deathly Hallows takes place and Cursed Child begins, and Leaky is providing extensive coverage of all of the fun and special guests at LeakyCon Aug. 31-Sept. 3 in Dublin, Ireland. Follow Leaky on Twitter for all the magic this weekend!
This week's actors round-up follows Fiona Shaw in Killing Eve, Eddie Redmayne on LBGT Homelessness, Jason Isaacs in a new Star Trek promo, and Warwick Davis in a holiday event for Disney Orlando's EPCOT. We also have Robert Pattison on making Good Times, Emma Thomspon narrating Jane Austen, an award for Emma Watson, a trailer for another Domhnall Gleeson film, Crash Pad, and Jim Broadbent voicing Mary and the Witches Flower. Stay with us for Evanna Lynch's nomination for Peta2"s Hottest Vegetarian, a video game for Kenneth Branagh, Katie Leung and Warwick Davis, and five Potter alum at the Baltimore Potterverse Con. This is one busy group of actors!
Killing Eve, Starring Fiona Shaw, Begins Filming in Europe
Fiona Shaw (Petunia Dursley) will star in BBC America's eight-part thriller, Killing Eve, which recently began filming in several European locations. The series will debut in 2018 and will star Sandra Oh (Grey's Anatomy, Sideways) and Jodie Comer (The White Princess, Thirteen). Killing Eve is based on the Villanelle novels by Luke Jennings and will be directed, written and executive produced by Phoebe Waller-Bridge.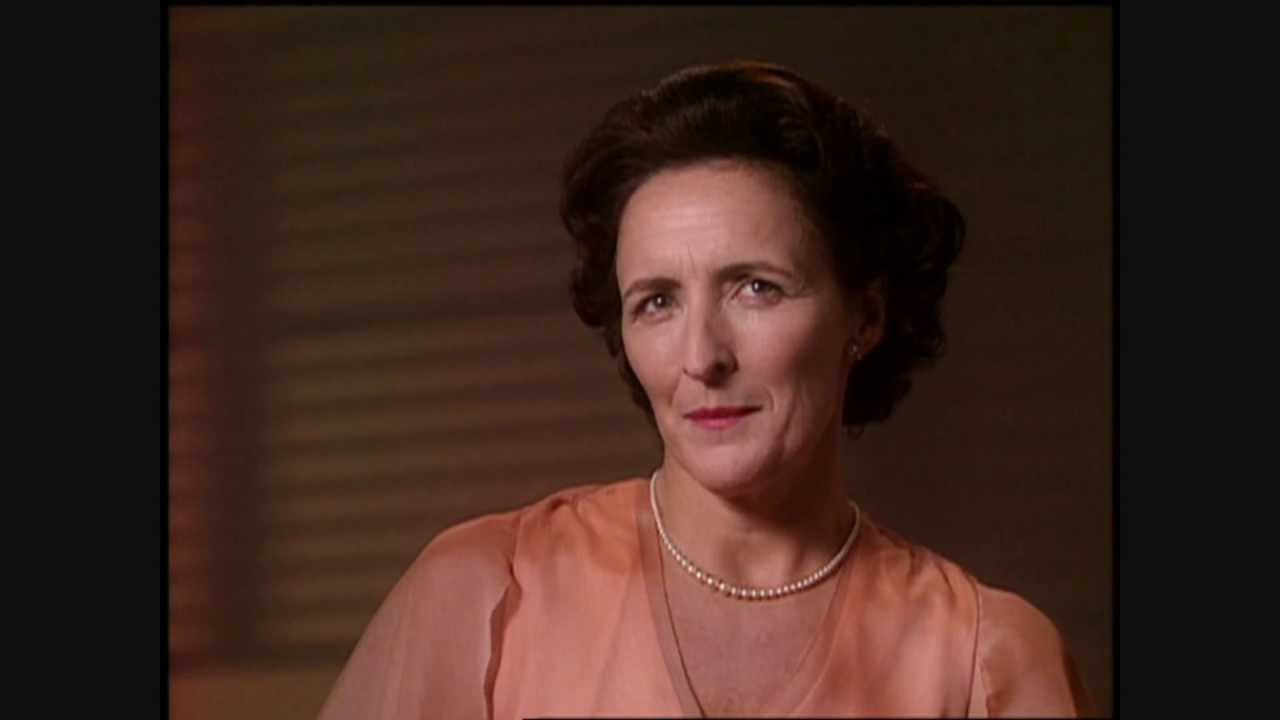 The story follows two women – an assassin and a woman charged with hunting her down. BBC America summarises the story:
"Eve (Oh) is a bored, whip-smart security services operative whose desk-bound job doesn't fulfill her fantasies of being a spy. Villanelle (Comer), is a talented killer who clings to the luxuries her violent job affords her. These two fierce women, equally obsessed with each other, will go head to head in an epic game of cat and mouse, toppling the typical spy-action thriller"
Read more here.
Eddie Redmayne Speaks on LGBT Homelessness
After visiting the Los Angeles LGBT Center, Eddie Redmayne spoke on what he learned at the organization about how big the issue of homelessness is for LGBTQ+ youth. The center says on its work:
"An astounding 40% of the youth experiencing homelessness in Los Angeles are LGBT. Think about that for a moment. The CDC estimates that less than 3% of the population are gay or lesbian, yet 40% of the homeless youth in L.A. are LGBT or questioning.

The Los Angeles LGBT Center is the only organization in town with beds and services—provided 24 hours/day, seven days a week—specifically for LGBT youth."
Watch the video below:
Jason Isaacs In New Star Trek Promo
A new promo was recently released for Star Trek: Discovery, which relays the story of Starfleet's war against the Klingon Empire. The beginning of this promo feels a lot more Star Wars than before. See the promo below:
Warwick Davis to Narrate at Epcot's Candlelight Processional
From December 12th – 14th, Warwick Davis will narrate the Christmas Candlelight Processional at Disney World Orlando's Epcot park, which will involve a live orchestra and choir as celebrities narrate the Christmas story. The show is performed three times nightly from November 24th – December 30th:
"Each night, a celebrity narrator tells the biblical tale of a savior born to a virgin in Bethlehem. All the while, gorgeous choral pieces are woven into the production as an orchestra and choir provide an inspirational backdrop with songs of hope and joy."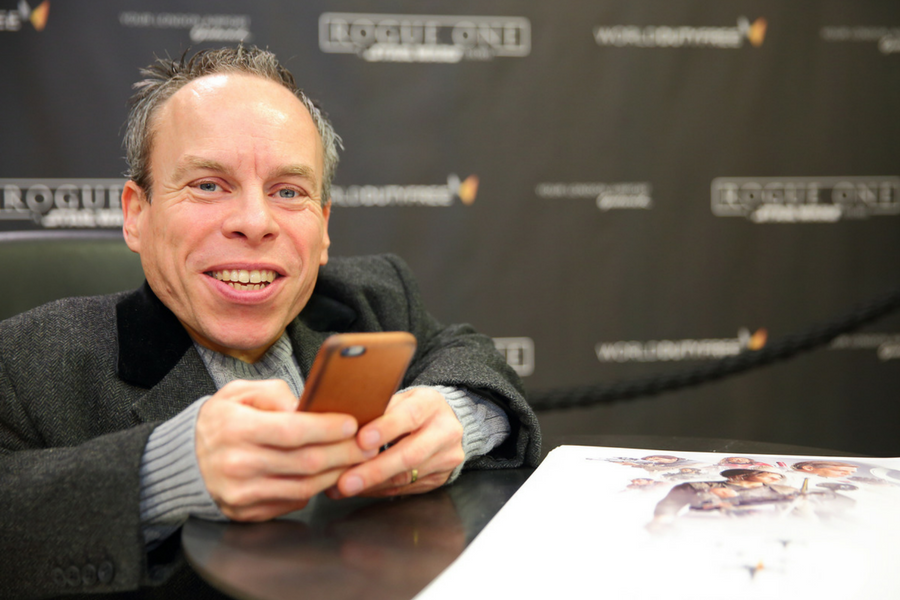 Other narrators include Whoopi Goldberg, Neil Patrick Harris and Jaci Velasquez. Read more at Disney World's official web page for the event here.
Robert Pattinson & The Sadie Brothers on Making Good Time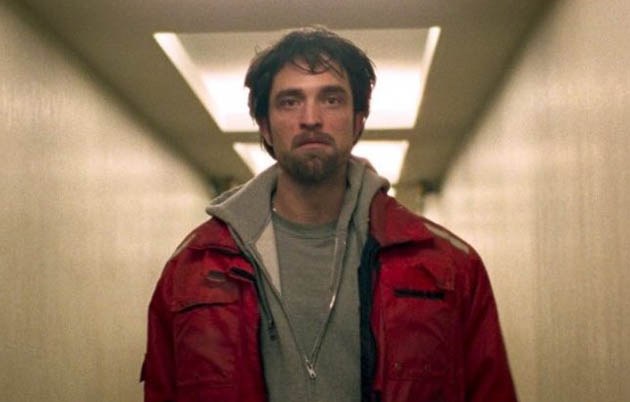 Robert Pattinson (Cedric Diggory) has been making waves in the movie industry of late, and Collider recently interviewed him and the Sadfie Brothers on their latest success, Good Time. The movie has given critics a resounding appreciation for the brilliance of Pattinson's acting, with Collider's Steve Weintraub saying: "I've always thought Robert Pattinson is a better actor than people give him credit for".
The general consensus seems to be that our once-humble-Hufflepuff has gone above-and-beyond in committing himself to this role, portraying a robber who makes a pretty big blunder. Watch the interview here to find out more, and read our recent coverage of his successes so far here.
Emma Thompson Narrates Jane Austen's Northanger Abbey
For the bicentenary of Jane Austen's death, Emma Thompson (Professor Trelawney)  performed an audiobook dramatisation of her comedic, energetic 1817 Gothic tale, Northanger Abbey, along with Anna Chancellor (who is a relative of Austen's) and others. Check out the audiobook for free with a free trial from Audible here, and see a behind-the-scenes video from audible to give you a taste of their dramatisation below.
Emma Watson Named Most Inspiring Celebrity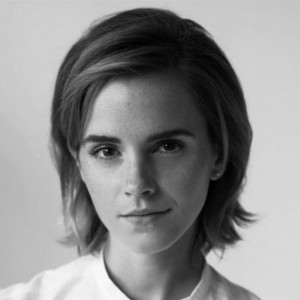 According to Elle UK, a recent survey of 1000 teenagers done by the National Citizen's Service, a UK organization whose mission it is to engage young people in social action, revealed a that one-third of young women consider themselves feminists. The results of the survey also showed that this designation has become so prevalent as a result of the influence of actress Emma Watson, Harry Potter's Hermione Granger. Researchers were told by the participants,
"they admired her for 'using her fame' to champion gender equality."
Another said,
"She uses the power and fame she gained from the Harry Potter series to speak about important issues like feminism."
Natasha Kizzie, marketing director for NCS said,
'The rise of internet feminism and increasingly politically engaged youth has brought these issues to the forefront of the news agenda, and the "Emma Watson effect": has done brilliant things for the cause.[…]She inspires young people to never limit their expectations of what they can achieve on the basis on their gender. I am heartened by our findings, and I hope this increasing empowerment of young people continues."
Bravo to Emma Watson for the positive impact she continues to make on young people worldwide.
Domhnall Gleeson in a Trailer for Crash Pad
Domhnall Gleeson is definitely one of the busiest of the Potter alumni these day and as the LA Times said in an article today about the Irish actor,
"After seeing Domhnall Gleeson's 2017 filmography, no one can ever accuse him of being typecast."
It may be a surprise after hearing that early in his career he was actually nervous on the set of Deathly Hallows playing Bill Weasley as covered here recently by Leaky. He seems to be one of the most sought-after actors in Hollywood lately with roles in Star Wars: The Last Jedi, the thriller mother!  with Jennifer Lawrence and his dad Brendan (Mad-Eye Moody) being screened at the upcoming Toronto International Film Festival, American Made with Tom Cruise, and the lead role in the biopic Goodbye Christopher Robin about children's author A.A. Milne. Fans can see him in eight different films in 2017-18. He does a 180 from Star Wars' General Hux and shows his comedic chops in the upcoming romantic comedy Crash Pad with Christina Applegate, Thomas Haden Church and Nina Dobrev. Take a look at Gleeson's hilarious performance in this trailer for the movie that will be out in theaters October 27.

Jim Broadbent Lends His Voice to Mary and the Witches Flower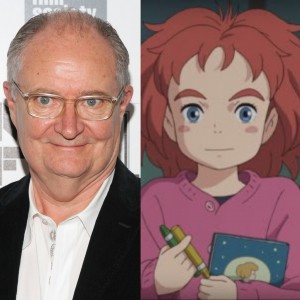 Mary and the Witch's Flower is a Japanese anime fantasy based on the children's book The Little Broomstick by British novelist Mary Stewart. The film was released in Japan last month and an English-language version will premiere at the an anime festival in Melbourne in November and then be released in North American theaters late this year.  The story follows a young girl named Mary who finds a mystical flower that can transform her into a witch, for just one night. Jim Broadbent, Harry Potter's Professor Slughorn, who just wrapped season six of Game of Thrones as Archmaester Marwyn, and certainly knows a thing or two about transfiguration, voices a character in the tale named Doctor Dee.
We'll look forward to hearing Jim Broadbent's familiar voice in this animated feature this winter. Who knows, maybe he'll be performing some spells of his own!
Evanna Lynch is nominated for Hottest Vegetarian Celebrity of 2017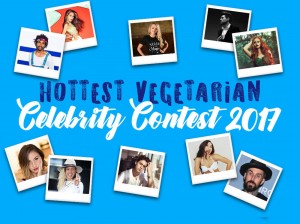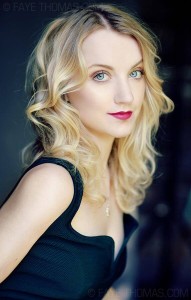 Evanna Lynch, the quirky but beloved Luna Lovegood in the Harry Potter films, who Leaky spent time with at this year's LeakyCon, is an avid animal rights activist and as a result, committed to veganism. Leaky has covered many of her efforts to promote the vegan  lifestyle including a vegan cooking video for Peta2, the youth division of People for the Ethical Treatment of Animals and her support Animal Equality's 360 VR Project which revealed the daily life of a dairy cow. For all of her efforts on behalf of  animals, Lynch has been nominated for Peta2's annual Hottest Vegetarian Celebrity of 2017. Though one female and one  male are chosen from a group of five from each gender, the website Alternative Press has this to say about Lynch's chances  for the win,
"On the girls' side, our pick is obvious. Evanna Lynch (known for her role as Luna Lovegood in the Harry Potter series, if you've been living under a rock) is a queen."
Go to Peta2's website here to vote for Evanna Lynch. We wish her congratulations for this recognition of her tremendous efforts to help animals.
Branagh, Leung and Warwick Cast in 3D Video Detective Game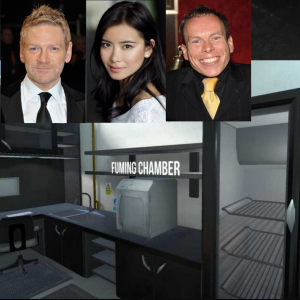 Several Potter alumni have been cast in the  highly anticipated 3D Video game from Keystone, Homicide Detective. Warwick Davis, Harry Potter's Professor Flitwick and Griphook also of Star Wars fame, Katie Leung, Cho Chang, who was a special guest at this year's LeakyCon and Sir Kenneth Branagh, who played Gilderoy Lockhart, will voice the game's lead detective.
According to the gaming news website n3rdabl3  players will be able to explore several iconic locations from around the world which have been turned into crime scenes, including the Egyptian Pyramids, the African Serengeti, and Times Square.
Jane Whittaker, CTO of Keystone told the site that for the first time in history of gaming, real world crime agencies such as the FBI, Navy Seals, and UK Counter Terror Command participated in designing the game. She also explained,
"In Homicide Detective players will be able to explore and interact with the scene, talk to witnesses, other officers, criminals, as well as heading back to the crime lab to test evidence using faithfully recreated forensic apparatus. Players will also get to be involved in chases."
This sounds like a fun and interesting project for these former wizards. Let us know if you get the chance to play Homicide Detective when it's released later this year.
Baltimore's Potterverse Con Welcomes Tonks, Seamus, Padma, Percy and Wood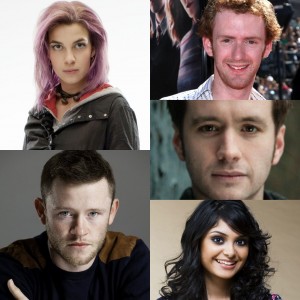 Lastly this week is the upcoming Potterverse Convention in Baltimore, Maryland September 8-10. Along with the usual fan expo, Potter related sessions, cosplay and photo ops, are appearances by five of the actors from the film series: 
Natalia Tena who played the polychromatic maned auror Tonks, Devon Murray, Gryffindor Seamus Finnigan, and Weasley brother Percy, Chris Rankin. Also appearing are Sean Biggerstaff, who played Quidditch captain Oliver Wood, and Afshan Azad, Padma Patil, who was a special guest at LeakyCon this weekend.
It sounds like  there's lots of wizarding fun to be had in Baltimore next weekend!
More information and tickets for the event can be found here.