Theater Round-Up: A 'Cursed Child' Benefit Performance and More!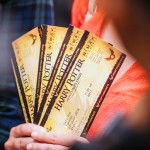 Nov 06, 2017
In this week's theater news, Harry Potter fans have the opportunity to purchase tickets to a special performance of Harry Potter and the Cursed Child, Girl From the North Country, starring Shirley Henderson and Ciarán Hinds, moves to a new theater and begins a winter run, and Jack Thorne's latest drama, Kiri, for Channel 4 airs a first look at the thriller!
A Cursed Child Benefit Performance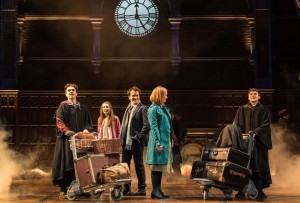 Broadway World announced that there will be a New 42nd Street Gala and Benefit Performance of Harry Potter and the Cursed Child on May 12, 2018. Funds raised from the event will support the Education Programs of The New Victory Theater.
Each Benefit Performance ticket includes:
~Tickets to Parts One and Two of Harry Potter and the Cursed Child 
~Listings in the Gala and New Victory program books for the 2017-18 theater season
~Charitable donation to the education programs of The New Victory Theater
Ticket prices are as follows:
DRESS CIRCLE – $1,750 each ($1,152 charitable donation)