Jack Thorne To Re-write 'Star Wars: Episode IX'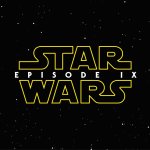 Aug 03, 2017
News recently broke that Jack Thorne – Harry Potter and the Cursed Child playwright – will be helping with re-writes on Star Wars: Episode IX.
This process will see Thorne take Epsiode IX's director Colin Trevorrow and Derek Connolly's original script and offer 'a fresh set of eyes' before production begins. The Hollywood Reporter – the first to report on this exclusive news – said that it is unclear how extensive these re-writes will be. The news is also reflected in Thorne's IMDB page.
Thorne is also behind Skins, National Treasure The Fades and is set to work with La La Land director Damien Chazelle, and write the script for the BBC's TV adaptation of Phillip Pullman's His Dark Materials trilogy. He also wrote the script for Wonder, out December 1st, and will work on a script set to star Harry Potter alum Rhys Ifans (Xenophlius Lovegood) – a "radical reworking" of  Charles Dickens' A Christmas Carol.
Shooting is set to begin in January, and the story will lead on from The Last Jedi, released on December 15th. Episode IX is currently pencilled in for release on May 24th 2019. Harry Potter's Domhnall Gleeson (Bill Weasley) stars in the new trilogy as General Hux, and Warwick Davis has also featured in the new and old Star Wars movies (though he's usually under a costume so he's a bit harder to recognise!).
Cursed Child won nine Olivier Awards this year, and continues to impress audiences with its mastery over the stage. There have been conflicting responses to the script, with many not approving of any other than J.K. Rowling leading the stories, despite her involvement in the process of creating the story and hesitance to take on the responsibility of playwright on top of learning how to write scripts for Fantastic Beasts, writing the scripts, helping to produce the movies, writing Cormoran Strike novels as Galbraith and continuing to promote the work of Lumos. Despite these criticisms, Cursed Child persists with its success and continues to win over the hearts of fans (new and old alike!). In fact, details were just announced for its opening on Broadway, which will star many of the original cast from the West End.
Are you a big Star Wars fan? If so, do you have any strong feelings over Thorne's involvement? Read more here.