Theater Round-Up: WhatsOnStage Awards Nominations and Actors 'In Conversation', Radio, and More!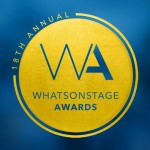 Dec 05, 2017
Harry Potter alums of the film series and stage production are extremely talented and, thus, understandably busy and successful! In addition to a new batch of tickets for the London production of Harry Potter and the Cursed Child going on sale Wednesday, December 6, this week sees the announcement of the WhatsOnStage Awards Nominations just as voting for the BroadwayWorld UK Awards draws to a close. Actors can also been seen and heard in a variety of places in the coming months: Cherelle Skeete performs in Jack and the Beanstalk, Fiona Shaw broadcasts a Christmas radio special, Sam Clemmett is coming to America, and Kenneth Branagh, Imelda Staunton, and Emma Thompson take the stage for an event series supporting the Tricycle Theatre. Continue on for all the details!
18th Annual WhatsOnStage Awards Nominations
The nominations for the 18th Annual WhatsOnStage Awards were announced Friday at a ceremony hosted by London's Café in Paris. The announcement opens the last stage of voting, which runs through Jan. 31 in preparation for the awards presentation at the Prince of Wales Theatre on Feb. 25, 2018.
This marks an exciting time for many Harry Potter alums, who received individual nominations or are attached to nominated productions, as well as for Harry Potter and the Cursed Child which continues its successful streak at the box office and awards programs.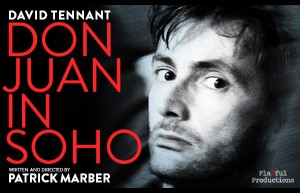 According to WhatsOnStage, David Tennant, known first as the duplicitous Death Eater Barty Crouch Jr., has picked up a nomination for Best Actor in a Play for his performance in Don Juan in Soho. Additionally, Don Juan has been recognized in the Best Play Revival category!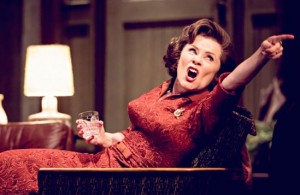 Up for an award in the companion category of Best Actress in a Play, Imelda Staunton, remembered as the stomach-turning Dolores Umbridge, may add to her already-extensive list of accolades. She stars in Who's Afraid of Virginia Woolf?, competing with Don Juan for Best Play Revival, and has also been performing most recently in Follies, up for Best Musical Revival. Staunton brings her undeniable talent–and success–to every production she joins!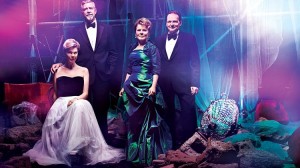 Ciaran Hinds (Aberforth Dumbledore) and Shirley Henderson (Moaning Myrtle) could also be recognized by way of a win for Girl From the North Country in the Best Original Cast Recording category.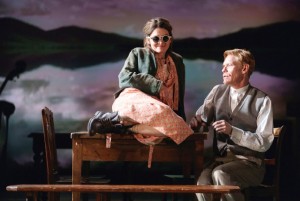 Leaky reported in September that the cast had been to the famed Abbey Road Studio to record the musical, which features 19 of Bob Dylan's iconic songs. Speaking of the decision to lay down those tracks for the ages, co-creator Conor McPherson said, "The reaction from audiences every night and the clamour for a recording has been overwhelming and is a true testament to their stunning voices." It sounds like they were definitely in tune with the desires of their fans!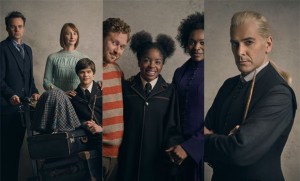 Last, but by no means least, Harry Potter and the Cursed Child has found a place in two categories. It's competing for Best Show Poster. This would seem to be a an award of little import at first glance, but recall to memory the unforgettable images of Cats, Hamilton, and The Phantom of the Opera, for example, all of which they're up against. This is an honor, indeed, and speaks to the level of notoriety Cursed Child has reached among theater fans–and around the world–and in such a short period of time!
The nominees for Best Show Poster are… #WOSAwardshttps://t.co/tD6y5ZBfg5pic.twitter.com/GXlkQIMGPs

— WhatsOnStage (@WhatsOnStage) December 1, 2017
Cursed Child has also been nominated, to no one's surprise, for the honor of Best West End Show. This is an extremely tough category, as other nominees are: Kinky Boots, Les Miserables, The Phantom of the Opera, and Wicked. It's a feat just to be mentioned in such company, but don't count the wizarding production out as a long-shot; it has charmed critics and audiences alike since its opening, and the effects of that spell show no sign of dissipating!
The nominees for Best West End Show are… #WOSAwardshttps://t.co/tD6y5ZBfg5pic.twitter.com/BkkNJ5hSn0

— WhatsOnStage (@WhatsOnStage) December 1, 2017
Jack and the Beanstalk Images Released 
London Theatre announced the release of production photos from the outrageously-colorful and creative telling of Jack and the Beanstalk, currently running at the Lyric Hammersmith through Jan. 6.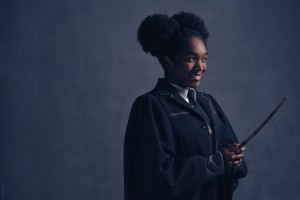 Cherelle Skeete, who originated the role of Rose Granger-Weasley in the West End production of Harry Potter and the Cursed Child, now stars in Jack as the Fairy Godmother. Skeete did not follow the original cast members to Broadway for Cursed Child NYC, but she has clearly kept herself busy with other roles, looking every bit the commanding presence in the production photos.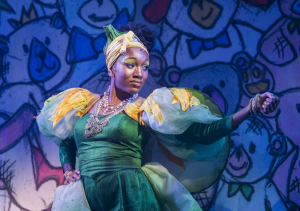 She's both graceful and powerful, the perfection combination of qualities for any effective Fairy Godmother. See her in this equally-magical role while you have the chance!
Fiona Shaw Makes BBC Radio's Christmas Schedule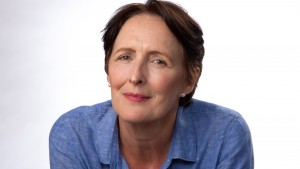 Fiona Shaw, known to fans as the snooty Petunia Dursley and, regrettably, the aunt of Harry Potter, is ringing in the festivities Christmas Day with a broadcast on Radio 3 titled "Illuminating the Stage."
According to The Stage, the special celebrates the bicentenary of lighting in West End theater. Shaw "will explore how the illumination of stages has been one of the great innovations in theatre. Shaw will celebrate renowned lighting designers."
Other holiday broadcasts to look forward to include: Simon Callows' "concert of festive readings from Charles Dickens, paired with carols from the era," also Dec. 25 on Radio 3; Ed Balls' discussion of musical theater Jan. 1 on Radio 2; an adaption of Neil Gaiman's Anansi Boys by Lenny Henry, Jacob Anderson and Nathan Stewart-Jarrett Dec. 25 and 30; a reading of Laurie Lee's Village Christmas by Derek Jacobi between Dec. 18 and 22; and a broadcast of Leslie Bricusse's 1995 musical Scrooge Dec. 24 on Radio 4 Extra.
Broadway World UK Awards Voting Nears Close
In October, Leaky covered the announcement of the shortlist for the Broadway World UK Awards. Imelda Staunton (Dolores Umbridge) and Shirley Henderson (Moaning Myrtle) are both nominated for Best Actress in a New Production of a Play for Who's Afraid of Virginia Woolf? and The Girl from the North Country, respectively.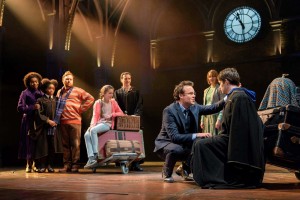 Representing the West End production of Harry Potter and the Cursed Child are Samuel Blenkin (Scorpius Malfoy) and Rakie Ayola (Hermione Granger-Weasley). Both stars tweeted fans reminding them to vote!
#CursedChild's @BlenkinSamuel (Scorpius Malfoy) & @RakieAyola (Hermione Granger) are shortlisted for the @BroadwayWorldUK Awards. There is 1 week left to vote: https://t.co/7rbi6v7avH#BWWAwardspic.twitter.com/tLe27ZM701

— Cursed Child Play (@HPPlayLDN) December 1, 2017
Many thanks to those who've voted ??? https://t.co/UnSgpSgSUU

— Rakie Ayola (@RakieAyola) December 1, 2017
Preparation for Cursed Child NYC and BroadwayCon Underway
On a related note, it seems preparations for the Cursed Child production in New York and BroadwayCon may be underway as Sam Clemmett, the original Albus Potter, seems to be planning a big move! He tweeted Saturday about spending the last night in his flat…
Final night in the flat with @CavanClarke prepare yourselves… #wine#bolognese#finalteethbrush

— Sam Clemmett (@sam_clemmett) December 2, 2017
Bittersweet though that may be, fans in America are prepared to welcome him with open arms! Here's hoping he loves the bright lights of New York City and the Great White Way enough to stay for awhile. It should be a magical experience on so many levels!
Kenneth Branagh, Imelda Staunton, and Emma Thompson Support Tricycle Theatre
Wrapping up this week's theater review, WhatsOnStage also reported that Jim Carter will reprise his hosting duties at the Tricycle Theatre when his In Conversation series resumes in February. The series features popular paragons of the industry, and proceeds from the ticket sales aid the theater's auditorium renovation.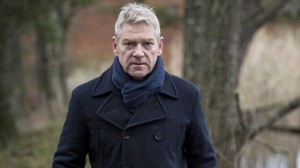 Though Branagh made a name for himself in the Potter community portraying the vapid Gilderoy Lockhart, he has long been a renowned figure on both stage and screen, now establishing himself behind the camera as well. Most recently, he appeared in the widely-acclaimed WWII epic Dunkirk and directed Murder on the Orient Express while also starring as the famed Belgian detective Hercule Poirot. He speaks with Carter and veteran actor Derek Jacobi on Feb. 19.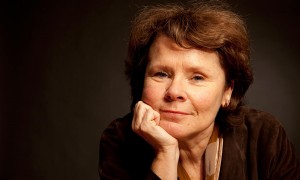 Staunton, who keeps popping up in our theater news, has rightly earned herself a place on the platform with husband Jim Carter. She has also been incredibly prolific, working steadily as an actress since 1982. Staunton is currently starring in the musical Follies, nominated above by WhatsOnStage, which ends its run Jan. 3. So if you've been hoping to see the revival, do so while you have the chance–no time turners are available to ensure that happens!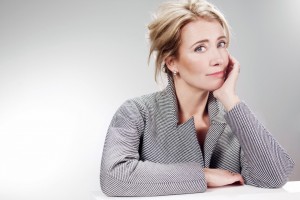 Staunton joins Harry Potter co-star Emma Thompson for a joint conversation with Carter Feb. 25. Though they were clearly at odds during Order of the Phoenix, we're presuming their discussion at the Tricycle will be far more pleasant! Thompson is, after all, a consummate actress and screenwriter herself, having appeared in numerous classics and snagged an Oscar for Best Screenplay for her adaption of Sense and Sensibility.
Tickets are now available for purchase, priced between £75 and £100. Consider supporting this worthy event and the continued maintenance and growth of the performing arts and their facilities, a much needed source of inspiration, entertainment and, of course, magic!