Daniel Radcliffe Discusses Depp Casting Concerns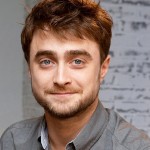 Jan 13, 2018
As most fans of the Wizarding World are aware, controversy has surrounded Johnny Depp as dark wizard Gellert Grindelwald in the Fantastic Beasts films, since the his casting was announced in 2016. After his ex-wife Amber Heard accused Depp of domestic abuse, the fandom has been divided on whether someone tied to these allegations should be featured in a series whose themes include seeking justice for marginalization, particularly as the #metoo and more recently #timesup movements, denouncing sexual misconduct and underrepresentation, have gathered steam.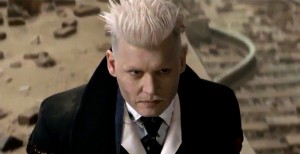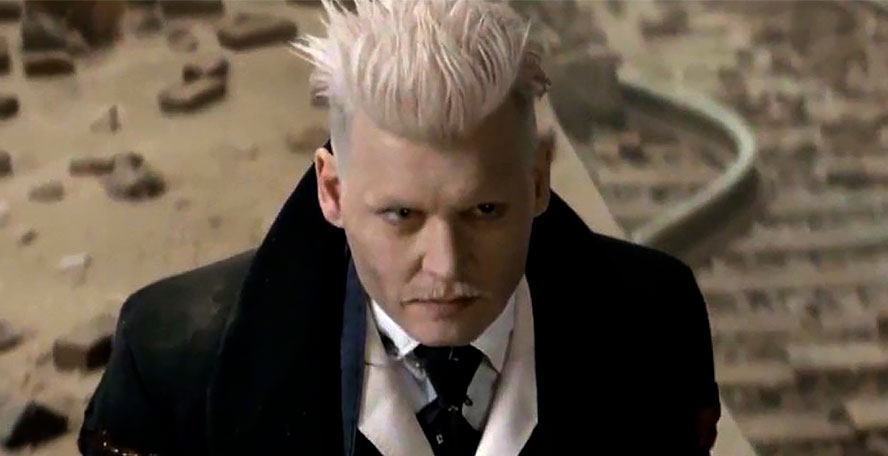 Statements have been issued from the creative side of the franchise on the concerns, initially from Warner Bros, and director David Yates. After fans began calling for creator J.K. Rowling to weigh in on the Depp's casting, she did so last month, as covered here by Leaky. Her statement made it clear that Depp would remain in the role as Grindelwald going forward:
"We are of course aware of reports that surfaced around the end of Johnny Depp's marriage, and take seriously the complexity of the issues involved. This matter has been jointly addressed by both parties, in a statement in which they said "there was never any intent of physical or emotional harm. Based on the circumstances and the information available to us, we, along with the filmmakers, continue to support the decision to proceed with Johnny Depp in the role of Grindelwald in this and future films."
Now the face of the Harry Potter films, Daniel Radcliffe, has decided to share his thoughts on the matter in an exclusive interview with Entertainment Weekly. When asked how he felt about the situation he said:
"It's a very hard thing for me," at the same time acknowledging the film's producers who "gave me a great start in life and an amazing job."
Radcliffe followed up with a reference to Slytherin character Vincent Crabbe, played by actor Jamie Waylett, who was dismissed from the role after six films as a result of an arrest for marijuana possession, a situation sometimes discussed by fans who challenge Depp's casting:
"I can see why people are frustrated with the response that they were given from that … I'm not saying anything that anybody hasn't already said — and this is a weird analogy to draw — [but] in the NFL, there are lots of players arrested for smoking weed and there is other people's behavior that goes way beyond that and it's tolerated because they're very famous players. I suppose the thing I was struck by was, we did have a guy who was reprimanded for weed on the [original Potter] film, essentially, so obviously what Johnny has been accused of is much greater than that."
Though Potter alum Emma Watson hasn't spoken publicly on the Depp issue specifically, she too spoke out recently on social media as well as the Golden Globes red carpet in support of those who have experienced sexual impropriety or gender inequality through the #Timesup initiative as reported by Leaky.
Globally, violence against women and girls affects 1 in 3 women in their lifetime. #TimesUp pic.twitter.com/55MnFKwKo3

— Emma Watson (@EmmaWatson) January 7, 2018
Radcliffe's comments on the Depp situation took place while out promoting his upcoming series for TBS, Miracle Workers. He and co-star Steve Buscemi, along with creator Simon Rich discussed the new comedy during a panel at a Television Critic's Association press tour event this week. The show, which is set in heaven, features the former boy wizard as an angel low on the Divine totem pole and Buscemi as God, who's in the midst of a midlife crisis.
Apparently one of the newest members of the Wizarding World, Jessica Williams, whose Fantastic Beasts role has yet to be revealed, ran into the Boy Who Lived while plugging her HBO comedy show 2 Dope Queens. Being a Potter devotee herself, she thought it was ironic that her own mother didn't recognize "the guy on the left" as seen in the Instagram post below:
In keeping with past history of the Depp situation, some fans will be pleased that Radcliffe has weighed in on the debate and seems to empathize with those in protest, while others may be critical of his input in some shape or form. However it's received, we want wish Dan all the best with his new series, Miracle Worker and we can't wait to see this angel in action!