Happy Birthday, Eduardo Lima!
Feb 24, 2018
One half of graphic design duo MinaLima, the lovely Eduardo Lima, celebrates his 44th birthday today!
Recently celebrating his British Citizenship at The House of Mina Lima in London, the team held a competition to celebrate all things British, and many entries chose to also celebrate Eduardo himself:
🎉🎊Join Eduardo in celebrating his recent #British citizenship at #HouseofMinaLima! He is here until 7pm today! 🎊🎉 pic.twitter.com/HtHL41O6CE

— MinaLima (@minalima) February 17, 2018
@minalima currently working on my lino cut to celebrate Eduardo's British citizenship! 😆 #HouseofMinaLima pic.twitter.com/JiBTvlUFN7

— Rory Hopkins (@roryknight7) February 17, 2018
@minalima Congratulations Eduardo on your British Citizenship! I made this lino print to celebrate art, design and film within Britain's creative industry which of course MinaLima have played a huge part in! Hope you like it! #HouseofMinaLima pic.twitter.com/XtDxAn5Kbi

— Rory Hopkins (@roryknight7) February 17, 2018
#HouseofMinaLima Congratulations Eduardo!
Inspired by the Collective Nouns Animal Prints, I have designed this artwork to celebrate your British Citizenship. 🇬🇧😀 pic.twitter.com/bQ8iuuOPuH

— Summer Designs (@summer_designs_) February 18, 2018
We also had the chance to speak to Eduardo and Mira at A Celebration of Harry Potter, where he told us his favourite character is Bellatrix, and shared his hopes for the future of the Fantastic Beasts series. Read the full interview here.
Eduardo also spoke with Mira at the Victoria and Albert Museum in London late last year about his work on the Harry Potter and Fantastic Beasts films, as well as several other projects (read our coverage here), and discussed the Harry Potter fandom with El Mundo last June (here).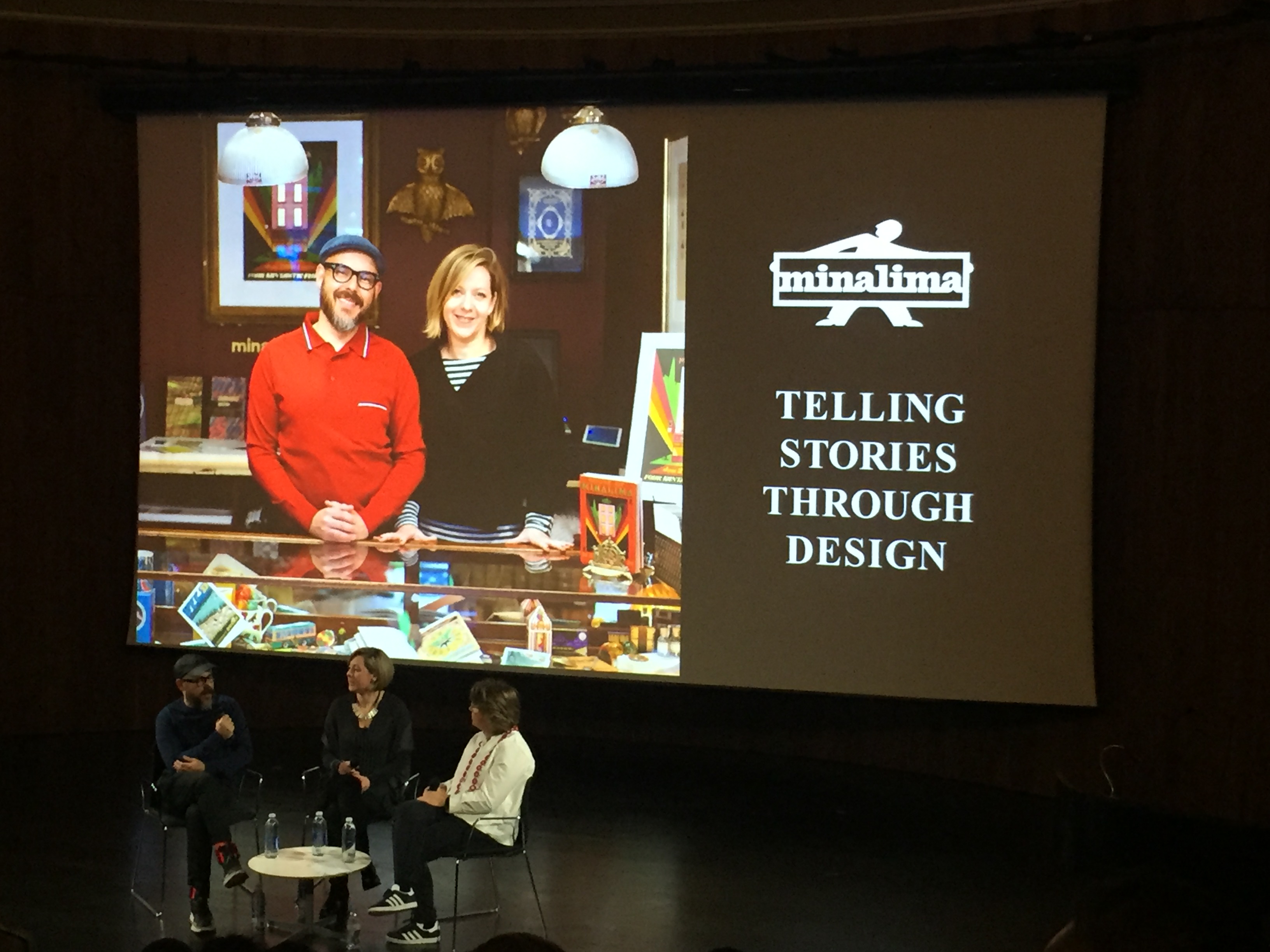 Happy Birthday, Eduardo – thanks for helping to bring our favourite stories to life! We hope you're enjoying a nice English Breakfast tea somewhere cosy and contemplating about a Brazilian school for witchcraft and wizardry. Join us in celebrating Eduardo's achievements as a key player in bringing the wizarding world to the big screen and beyond in his work with Mira!