Devon Murray Joins LeakyCon 2018 Lineup!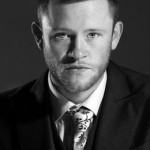 Jun 07, 2018
Exciting news for LeakyCon attendees: Devon Murray (Seamus Finnigan) will be attending the biggest every Harry Potter convention  this year in Dallas!
Since the announcement that LeakyCon 2018 would be held in Texas (now at Kay Bailey Hutchison Convention Center) guests have been regularly announced. Devon Murray will join a lineup of other Harry Potter actors, including Chris Rankin (Percy Weasley), Stan Yanevski (Viktor Krum), Ellie Darcey-Alden (Young Lily Potter) and Luke Youngblood (Lee Jordan).
We are so excited to announce that @DevonMMurray, our very own Seamus Finnigan, will be joining us at #LeakyCon this year! He'll be in Dallas with us on Friday AND Saturday, so purchase your photograph and autograph sessions now!! https://t.co/tBqQj6ql1B pic.twitter.com/uQEI3ifoXG

— LeakyCon (@LeakyCon) June 7, 2018
The lineup also includes Harry Potter podcasts PotterCast, MuggleCast and Harry Potter and the Sacred Text, and Wizard Rock Bands  The Mudbloods,  Tonks and the Aurors, Draco and the Malfoys, Lauren Fairweather, and The Whomping Willows as well as headlining act Harry and the Potters.
LeakyCon will take place from August 10th – August 12th, and Devon Murray will attend on both Friday 10th and Saturday 11th August. Purchase your autograph and photograph sessions here, and get ready for a magical weekend!