Theater Round-Up: Tom Burke's "Spotlight on Don Carlos" to Live Stream, Franc Ashman Cast as Hermione Granger and More!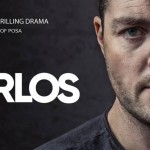 Jul 09, 2018
Perhaps the biggest theater news to be released in the last two weeks regards the further expansion of Harry Potter and the Cursed Child around the globe. Not one–but two!–new productions are planned to open over the next two years–the first in San Francisco, California in 2019 and the second in Hamburg, Germany in 2020!
Look out San Francisco, @HPPlaySF will be coming your way and arriving @sf_curran in Fall 2019! Sign up for all the latest news as it's released here https://t.co/IGpcKoXkZw #CursedChildSF pic.twitter.com/vqm5LeiBEZ

— Cursed Child Play (@HPPlayLDN) June 28, 2018
Magical #CursedChild news! Harry Potter und das verwunschene Kind (@HPTheaterDE), the first non-English language production, opens in Hamburg, Germany in the spring of 2020. More info at https://t.co/S5bhdw7nk3#CursedChildDE#HarryPotterTheaterDEpic.twitter.com/hOab6P7DwU

— Cursed Child Play (@HPPlayLDN) July 4, 2018
This is exciting news to be sure, but it is by no means the extent of Harry Potter, Fantastic Beasts and Cursed Child alums' activity in the theater world and beyond.
Cursed Child London announced a changeover in the cast, Tom Burke's upcoming "Spotlight on Don Carlos" theater talk will stream over social media, Jude Law was named an ambassador for Theatre's Trust, Imelda Staunton was granted honorary membership in the Royal Academy of Music, Cursed Child cast members are scheduled to attend this week's Broadway Barks event and the Fizzing Whizbees softball team picked up their first win!
Read on for more details.
Franc Ashman Cast as Hermione Granger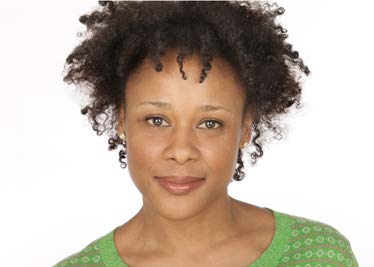 WhatsOnStage announced news of a big casting change in the West End this week. Beginning July 12, actress Franc Ashman will take over the role of Hermione Granger in Harry Potter and the Cursed Child's London production. Nicola Alexis, currently filling Hermione's studious shoes, will give her last performance in the magical role on July 11.
We're thrilled to announce that Franc Ashman will be playing the role of Hermione Granger in #CursedChildLDN from 12 July. The wonderful Nicola Alexis' last performance will be on 11 July.

— Cursed Child Play (@HPPlayLDN) July 3, 2018
According to the report, Ashman has built up some impressive stage credits in recent years, including performances in Nine Night at the National Theatre, The Twilight Zone at the Almeida, The Royale at the Bush and Pornography at the Tricycle.
IMDb.com's filmography also shows regular appearances on the small screen with parts in well-known programs such as Law & Order: UK, Doctor Who, The Ones Below, Peep Show and, last year, Sick Note, which stars Harry Potter series alum Rupert Grint.
We join Harry Potter Play London in welcoming the talented Ashman to the wizarding world!
Tom Burke's Theater Talk to Stream Live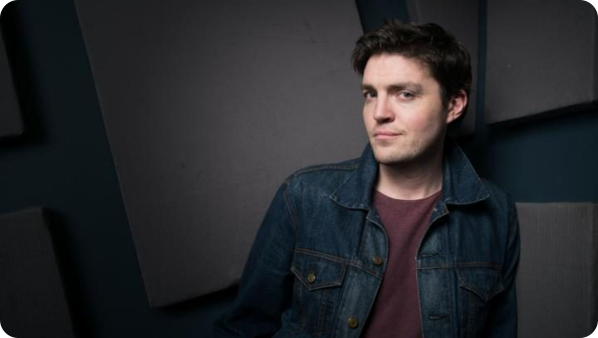 Leaky previously reported that Tom Burke, star of the television adaptation of J.K. Rowling's Cormoran Strike series, will participate in "Spotlight on Don Carlos" at the Exeter Northcott on July 12 at 6 p.m.
Burke, who is set to star in Don Carlos, will join director Gadi Roll and Professor Gert Vonhof, a noted expert on the writer Friedrich Schiller, to discuss theater in the 21st Century. The talk will cover the play, its relevance to contemporary society and classical theatre in the current digital age.
Broadway World has now announced that the special event will be live streamed on the theater's YouTube and Facebook channels. The discussion, moderated by BBC presenter Judi Spiers, will be followed by a Q&A. In total, the panel is scheduled to last about 90 minutes.
Paul Jepson, Exeter Northcott's Artistic and Executive Director, said:
"We are extremely excited about Don Carlos and the fact that Tom has chosen to work with us and become an associate of the theatre.

"By live-streaming this talk we hope to tell as many people as possible about a production which though set at the time of the Spanish Inquisition, contains powerful themes relevant to the modern day."
Visit the link provided by Broadway World here in order to procure free tickets to the discussion or tune in via the theater's social media channels!
Jude Law Named Theatre's Trust Ambassador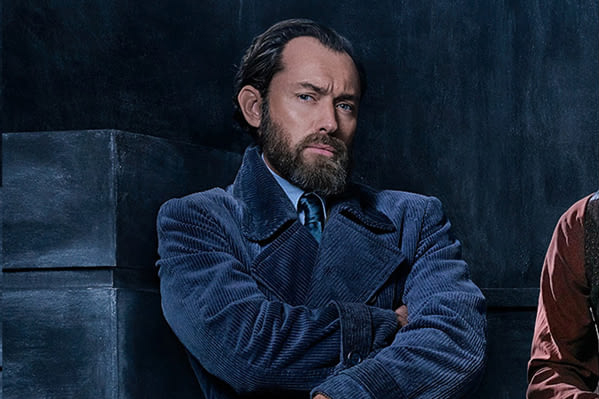 Jude Law, who stars as the young professor Albus Dumbledore in the upcoming Fantastic Beasts: The Crimes of Grindelwald, joins other veterans of screen and stage, including Bill Nighy (Rufus Scrimgeour), as ambassadors committed to preserving the "past, present and future of live theatre."
According to the Stage, the Theatre's Trust recently announced the list of 24 ambassadors who will assist in fundraising for grants and other tangible supports, which will protect theater programs and buildings from "imminent closure or demolition."
Many of those involved have not only worked extensively on the stage but also have a cherished personal history with the theater, which understandably informs their desire to see it protected. Law reflected:
"As a child, I was taken to the theatre regularly – to more intimate spaces such as the Young Vic, Greenwich Playhouse, the Bush and the Gate, and also historic and magnificent spaces, such as the National Theatre and Wyndham's Theatre.

"Sharing the experience of live performance with others made me feel like part of a community and was fundamental in building in me a sense of who I was as a person."
Read more about Theatre's Trust here.
Imelda Staunton Named Honorary Member of Royal Academy of Music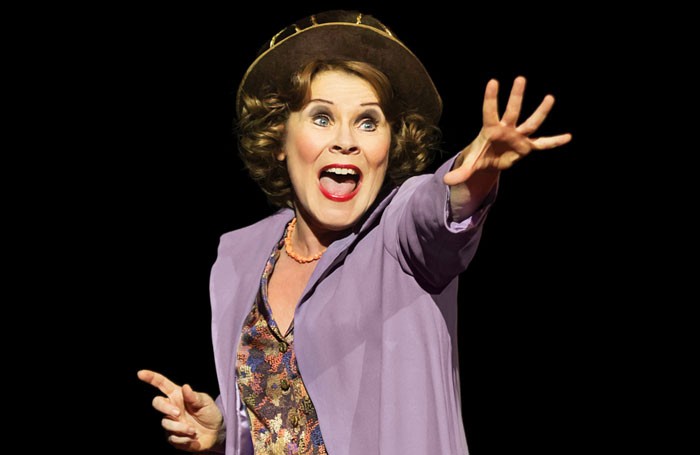 Imelda Staunton, best known to Potter fans as Dolores Umbridge, is a revered stage actress with a lengthy and award-winning history in musical theater, including performances in Gypsy and, most recently, Follies. So it should come as no surprise that the Royal Academy of Music has awarded her honorary membership.
Imelda Staunton awarded honorary membership of the @RoyalAcadMusichttps://t.co/NG9RiDAv8Mpic.twitter.com/irV5goBQ2W

— The Stage (@TheStage) July 6, 2018
She attended the graduation ceremony on July 5, where she had the opportunity to address the graduates. According to the Stage, she offered the following words of encouragement and guidance:
"All you are doing is your craft. Don't worry if you are doing it in the biggest theatre in London or the smallest 20-seater out in the Outer Hebrides, you do your best at all times, small part, big part, you do 2000% every time you perform and that will make you stronger.

"I want to say thank you so very much for letting me be here today and I celebrate your wonderful talent you already have."
Wise and gracious words from an incredible woman who has proven her mettle and her merit!
Cursed Child Actors to Attend Broadway Barks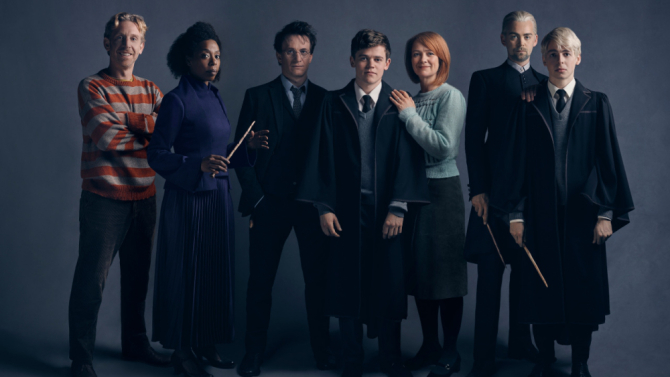 This year marks the 20th anniversary of the founding of Broadway Barks, the pet adoption event started by Bernadette Peters and Mary Tyler Moore. The showcase, which will be held July 14 in Shubert Alley, brings together stage celebrities and pets in need of homes.
Eighty well-known talents are already scheduled to attend, including the following members of the Harry Potter and the Cursed Child's Broadway cast: Sam Clemmett (Albus Potter), Noma Dumezweni (Hermione Granger), Poppy Miller (Ginny Weasley Potter) and Paul Thornley (Ron Weasley).
The free public event will be hosted by Peters and her Hello, Dolly! costar Victor Garber. Attendees will also be treated to a performance of the number "Put on Your Sunday Clothes" courtesy of the Hello, Dolly! cast.
For the list of other celebrities scheduled to attend, read the full Playbill article here. For more information on the Broadway Barks foundation and event, see here.
Fizzing Whizbees Score First Broadway Show Softball League Win

Up until last Thursday, July 5, the Fizzing Whizbees, comprised of Cursed Child cast and crew, had yet to win a game in the Broadway Show Softball League. (Perhaps the general ban on use of magic, wands and brooms has played a part in the slump?) However, in spite of strict MACUSA bans and a tense 5th inning that had Alex Price (Draco Malfoy) exclaiming that playing this game was harder than doing the show, they broke their losing streak in their final game of the season at Hecksher Ballfield #6 in Central Park with decisive 12-6 win against Kinky Boots and a member of the Leaky staff was lucky enough to be cheering from the stands!
After the win, Paul Thornley, who plays Ron Weasley, graciously invited all who were present to join the team on the field for pictures!

Congratulations, Fizzing Whizbees, and cheers to you, too–we're proud of your success on both stage and field!