Weekly Round-Up: Ezra Miller in 'The Flash' and 'Fantastic Beasts 3', Zoe Kravitz on Dan Fogler's Latest Podcast, Emma Watson Interviews Reni Eddo-Lodge, a Lifetime Achievement Award for Ralph Fiennes and More!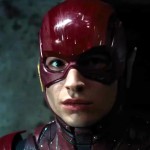 Oct 21, 2018
Lots of exciting Crimes of Grindelwald news was announced this week as we inch closer to next month's premiere. Entertainment Weekly showed us a detailed first look inside the home of alchemist Nicolas Flamel, Pottermore shared insight on new Fantastic Beasts character Yusuf Kama, information was revealed about early screenings for the film, as well as tickets to the UK premiere, and we brought you live coverage of the Wizarding World Wand Installation Launch in London to benefit J.K. Rowling's children's charity Lumos! We also shared Parts 3-5 of our exclusive History of Magic report on Plant Lore from Potter expert Dr. Beatrice Groves, Leaky's review of the Kano Wand Coding Kit, and news of a special offer on annual and season passes from Universal Orlando Resort!
This week in our Harry Potter and Fantastic Beasts Actor's Round-Up we have news on Ezra Miller's filming schedules for The Flash AND Fantastic Beasts 3, Zoe Kravitz and Dan Fogler talk the upcoming Wizarding World holiday album on the latest episode of his podcast, Ralph Fiennes is chosen to receive a lifetime achievement award, Emma Watson interviews Our Shared Shelf author Reni Eddo-Lodge, Imelda Staunton is cast in a new television role, Alison Sudol releases a video for her new single "Moon" and more!
Fantastic Beasts 3 and The Flash Start Dates and a European Tour for Ezra Miller
Ezra Miller, Fantastic Beasts Credence Barebone, can also be seen periodically donning the red speedster's suit in the DC Universe, initially in last year's Justice League and next in a yet untitled stand alone film which has gone through numerous creative changes since its inception. According to Variety, The Flash film's script is being "tweaked" once again and won't be ready to begin production in March 2019 so will be postponed to late next year due to–drum roll please–the July start date for Fantastic Beasts 3! News which obviously confirms Credence makes it safely through Crimes of Grindelwald. Unfortunately fans of The Flash will have to wait until 2021 to see their favorite speedster on the big screen. And if you can't get enough of Ezra Miller on film, in between movie roles he spends time making music as a member of the indie alternative trio Sons of an Illustrious Father. The band recently announced their upcoming European tour dates for their latest album Deus Sex Machina: Or, Moving Slowly Beyond Nikola Tesla. Ticket information can be found on the Sons of an Illustrious Father website.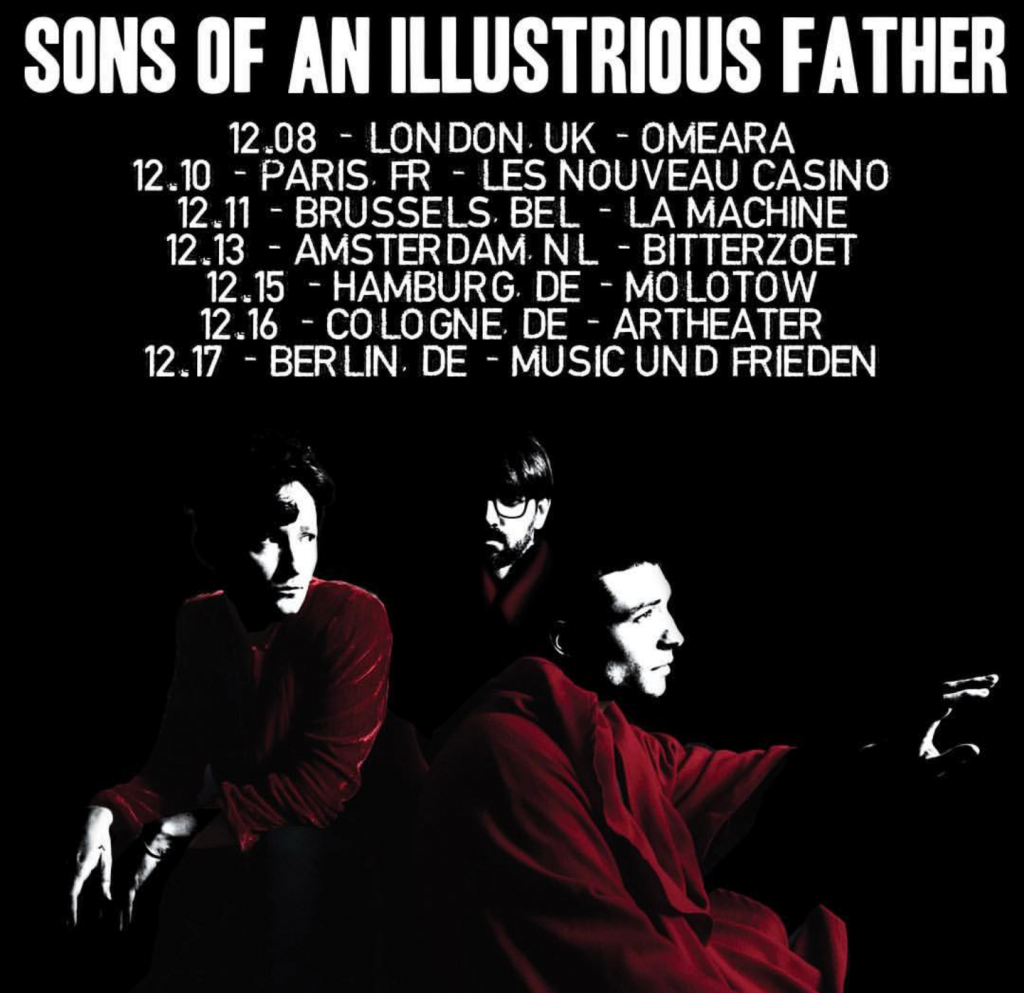 Dan Fogler's New Podcast Episode with Zoe Kravitz and an Interview on His Role in The Walking Dead
Zoe Kravitz, Fantastic Beasts Leta Lestrange joined Dan Fogler on the latest episode of his 4d Xperience podcast to discuss her family and career, the upcoming Wizarding World holiday album, and of course Crimes of Grindelwald. Fogler confessed that he had a crush on Kravitz's mom, Lisa Bonet, as a kid and loved her dad Lenny Kravitz's music. He likened her heritage as "Entertainment Royalty" to her Fantastic Beasts character's pureblood status, to which she replied and she explained that Leta's life paralleled her own in some ways,
"It's definitely a huge part of how I connected to Leta, not only because she carries the weight of her family, which is not positive or negative, but just being someone who people are constantly projecting what they think you are based off of where you come from, and that I think is a big struggle for Leta."
The two discussed Kravitz's music career and her upcoming album, the production of which has been fit between other projects over the past two years including Crimes of Grindelwald and the award winning HBO series Big Little Lies. Fogler asked if she was contributing to the Wizarding World holiday album that Leaky covered in his last podcast when the Tony winner revealed that he and Alison Sudol, Fantastic Beast's Queenie Goldstein, would be singing a duet to "Baby it's Cold Outside". He told Kravitz that they are performing as themselves, roles reversed and alluding to their Fantastic Beasts characters. He also revealed that he was doing a duet with another musically inclined cast member, Ezra Miller and encouraged Kravitz to join them. She said she knew about the project from Miller but hadn't been approached yet. Fogler said he would make sure she was included. She asked who else was on the album and he mentioned that Jessica Williams was performing "Jingle Bell Rock". Kravitz, who is Jewish, said she would like to add a Hanukkah song to the mix. Unfortunately we'll have to wait to hear all the good juicy details on Crimes of Grindelwald when part two of the podcast is released next month, but until then we'll be salivating waiting for this amazingly magical holiday music performed by our Wizarding World favorites! See the iTunes link below to listen to Part 1 of the podcast. (some EXPLICIT content) 
Not only do fans of Dan Fogler get to see him on the big screen again as Jacob Kowalski next month in Crimes of Grindelwald, but his premiere in AMC's hit series The Walking Dead is scheduled for November as well. Geek of Doom had a chance to talk to the actor at New York Comic Con earlier this month about how his role in the ninth season of the zombie drama came about,  
"Working on the Fantastic Beasts movies, I told my representation to look for TV jobs during my down time and hopefully something on the other side of the spectrum from Jacob and The Goldbergs, which is all fun and lovable. I wanted something darker and I think they were tapping on The Walking Dead's shoulder for awhile. Out of the blue they called and asked if I wanted to play this Luke character and I said absolutely. I hope it continues, my schedule is hard to work out, but I hope it goes on for a long long time. It's a blast, I'm riding horses and stuff, it's cool."
Fogler had this to say about his character and his experience working on the show,
It was like getting in a sauna. Working with Andrew Lincoln, that guy gives it his all in every scene and that becomes infectious on set. Again coming from theater I love working and the day ends and you have pain in your shoulders and you're sweating. The character I play, Luke is a music teacher. They've given me such lovely lines along the lines of the theme of holding onto our humanity and civilization while everything around us is crumbling. It's an interesting message right now. There's a huge chance there. Shakespeare said, you have to put the mirror up to society and let them reflect, this is a very entertaining way to have people reflect. I have these great monologues and he's really cool. Every time he finds a discarded instrument he collects it, and you're like 'What are you doing, you're gonna get yourself killed'. That's the point though, they're beautiful scenes. I get to work with Danai (Gurira), and she's wonderful, Norman (Reedus), Samantha (Morton), who I get to work with on Fantastic Beasts also. I'm having a blast, I get to ride horses like, it's a western. And I kill zombies, I don't normally do that.
Geeks of Doom's full interview with Fogler can be found here.
Fiennes to Receive Lifetime Achievement Honor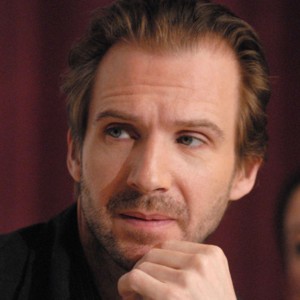 Acclaimed actor of stage and screen, Ralph Fiennes, known in the Potterverse as He Who Must Not Be Named, will be honored with this year's European Achievement in World Cinema award at the 2018 European Film Awards. Fiennes, who began his film career in 1992, was nominated for an Academy Award for Best Supporting Actor for his role in the award winning Holocaust drama Schindler's List in 1993 and has been nominated and won numerous awards since. Fiennes has also spent time behind the camera including his directorial debut of Coriolanus which according to The Hollywood Reporter, was underwritten by the money he earned in the Harry Potter films. The 31st European Film Awards Ceremony will be held on December 15 in Seville, Spain.
Imelda Staunton Cast in Upcoming ITV Crime Drama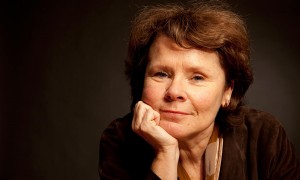 Imelda Staunton, who is best known to Potter fans as the despicable Dolores Jane Umbridge, has a new role in the six-episode ITV detective drama A Confession based on the true story of the disappearance and murder of a 22-year old British woman Sian O'Callaghan in 2011. Staunton will play the mother of another young woman who disappeared a decade before and relives the situation as she watches the investigation of the current crime played out on television. A Confession also stars Sherlock's Martin Freeman and  will be distributed internationally in 2019.
A Music Video for Alison Sudol's New Song "Moon"
After a long period away from music where her career began, Alison Sudol, Fantastic Beasts Legilimens Queenie Goldstein, released the title track last month from her upcoming EP Moon. This week she posted the video for the song via her Instagram account which can be seen below along with her experience producing the project, which she shares in the caption. Sudol also released a second single from the album this week entitled "It's Really Raining" which will be found on the EP out November 2, just a couple of weeks before we'll see her in theaters in Crimes of Grindelwald. According to Dan Fogler, we can also look forward to hearing her on the Wizarding World holiday album not too long afterward!  

Emma Watson Interviews Our Shared Shelf Author Reni Eddo-Lodge
Emma Watson recently sat down with British feminist activist Reni Eddo-Lodge, author of her Our Shared Shelf January/February 2018 selection Why I'm No Longer Talking to White People About Race to discuss how the book has impacted both of their lives and the conversations it has opened in society.
Eddo-Lodge's book about racial inequality, which happens to be from Harry Potter publisher Bloomsbury, began as a blog post in 2014 about her frustration with the way conversations about racism, specifically in Britain, were occurring and being ignored by those who weren't affected by it.
Watson said this about the book on Instagram,
Reni's research and candour opened my eyes to how deeply-engrained structural racism is in UK society. Her work enlightened and motivated me to begin a journey of acknowledging the history of racism in Britain. Thank you, Reni, for thoughtfully answering the questions from #OurSharedShelf members and myself.
And she begins the interview with this testimonial for Eddo-Lodge's work from British activist Paris Lees,
".I've never been so excited about a book. Thank God somebody finally wrote it … Blistering … Absolutely vital writing from one of the most exciting voices in British politics. A stunningly important debut … Fellow white people: It's our responsibility as to read this book … This book is essential reading for anyone even remotely interested in living in a fairer, kinder, and more equal world." 
Watson's interview with Reni Eddo-Lodge can be seen in its entirety below:

King of Thieves with Jim Broadbent and Michael Gambon Gets US Distributor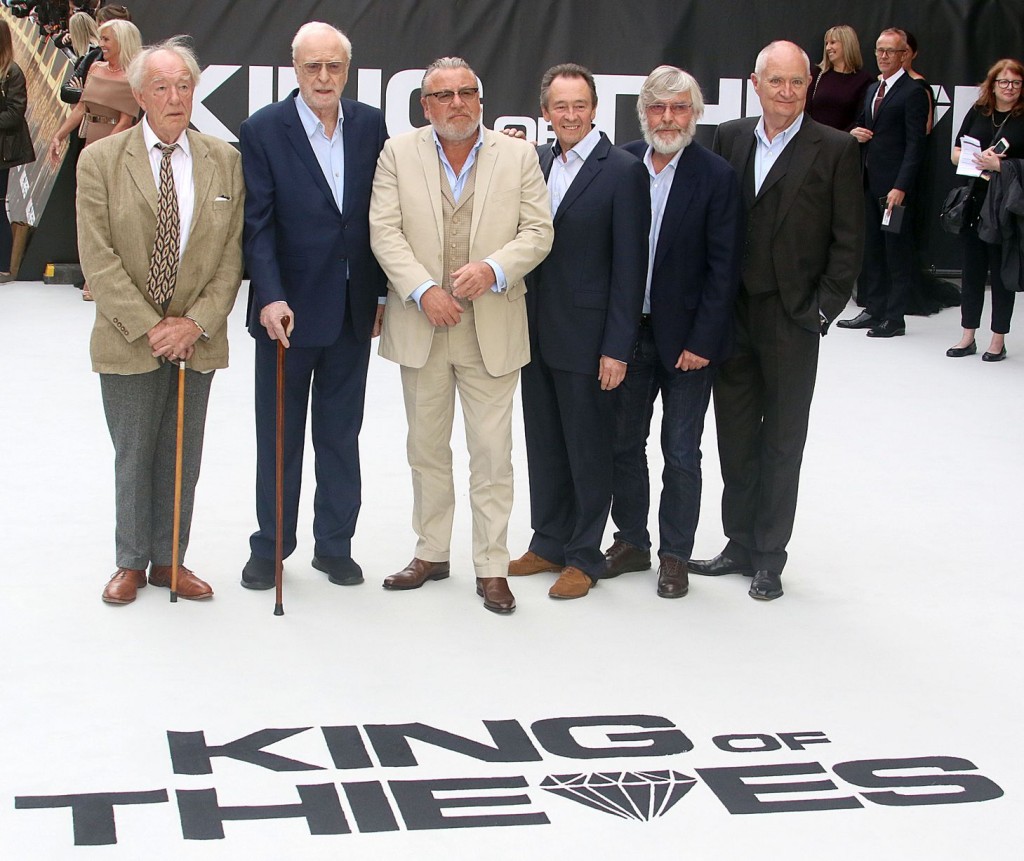 King of Thieves, the improbable story of the 2015 Hatton Garden diamond heist by a clan of greying burglars, has been purchased by Saban films for distribution in the US. The British crime drama, that includes plenty of laughs, reunites two of our favorite Hogwarts professors, Michael Gambon and Jim Broadbent, who played Albus Dumbledore and Horace Slughorn in the Harry Potter films. King of Thieves opened in the UK September 14 and will be released the first quarter of 2019 in the US.
Carmen Ejogo to Star in New Netflix Thriller Rattlesnake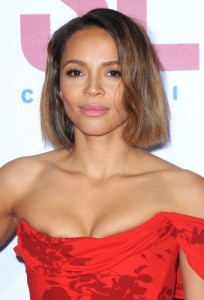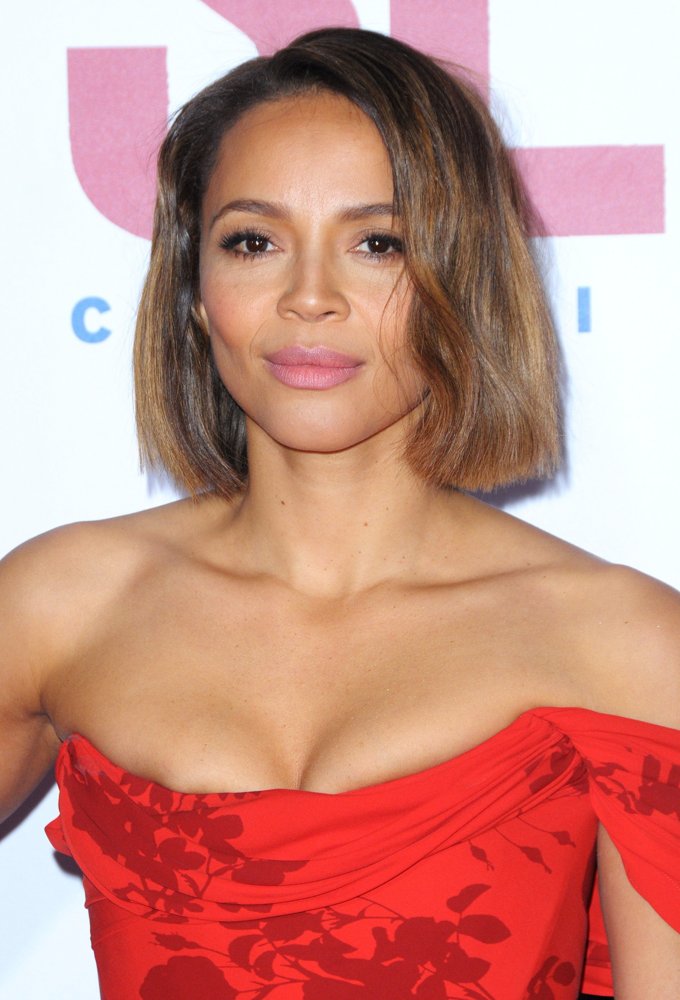 Carmen Ejogo, who fans will soon see reprise her role as MACUSA President Seraphina Picquery in Crimes of Grindelwald, has been cast in the upcoming Netflix film Rattlesnake. Ejogo's role in the psychological thriller is described this way by Collider,
"…the film, which will find Ejogo playing a single mother who accepts the help of a mysterious woman after her daughter is bitten by a rattlesnake. She soon finds herself forced to pay back her "debt" by taking the life of a total stranger in the rural town of Tulia, Texas."
A release date for Rattlesnake is yet to be announced.
That's all the news for this week from the Harry Potter and Fantastic Beasts actors. See all the Wizarding World news from the stage, including Daniel Radcliffe's opening on Broadway in Lifespan of a Fact, in our latest Theater Round-Up!