EXCLUSIVE: Leaky Features in Newsweek's 'Fantastic Beasts Of The Wizarding World' Special Edition!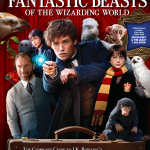 Oct 25, 2018
Here at Leaky, we've been lucky to be involved in some brilliant wizarding world celebrations over the years — from exclusive fan events to film set visits, it's never a dull moment, and when Newsweek recently invited us to contribute to their latest special edition, we couldn't have been more thrilled!
Newsweek are releasing Fantastic Beasts of The Wizarding World on October 30th, and it truly is a complete guide to J.K. Rowling's magical creatures! Organised into the eight Harry Potter films (and also including Fantastic Beasts and Where to Find Them), the edition runs through the on-screen appearances and characteristics of the creatures that appear in each installation. The 99 page issue is covered front-to-back in images from the Potter and Beasts films, including high-quality images from the upcoming Fantastic Beasts: The Crimes of Grindelwald! The full cover can be seen below: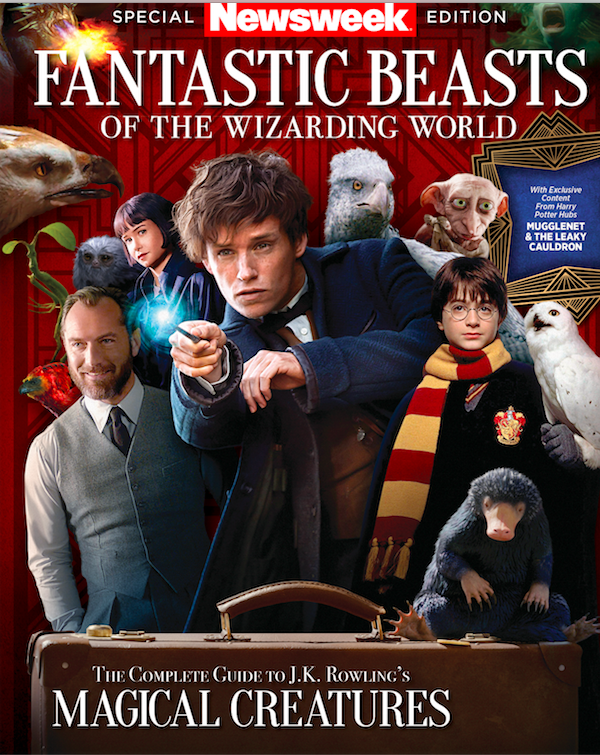 Fans can also get to know the creatures of the wizarding world more with trivia pointers (for example, "Before filming, David Bradley got into the role of Filch by living in an isolated cottage, alone except for his cat"), pointers on magical objects which often become creature-like in their own rights – Bludgers are certainly a force to be reckoned with!
Take an exclusive look at some of the spreads in the issue – each page is immaculately designed, featuring some great creature-based moments from the films: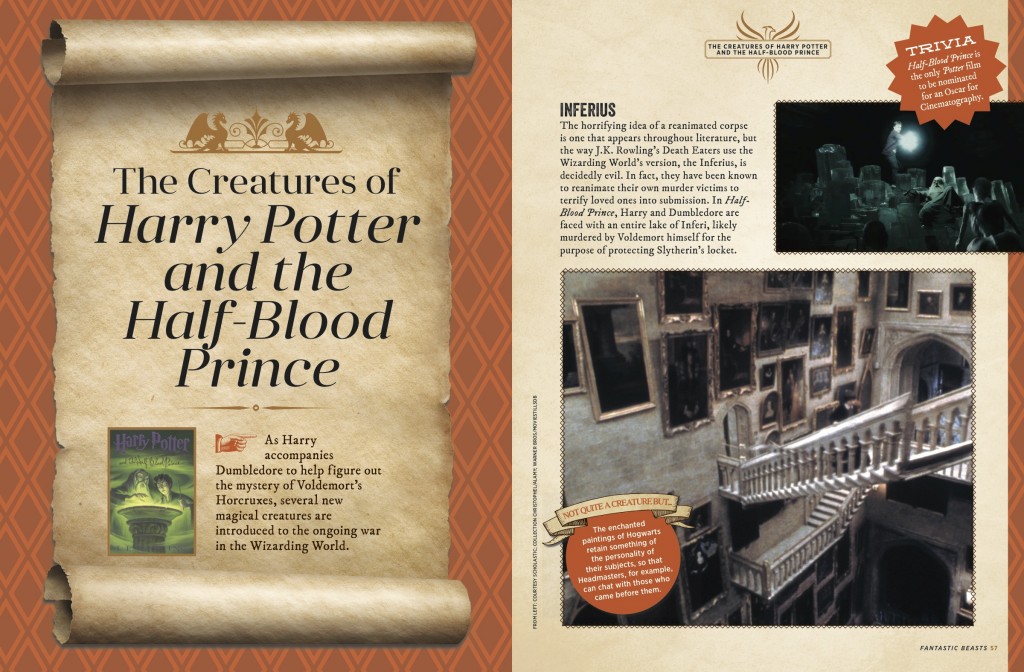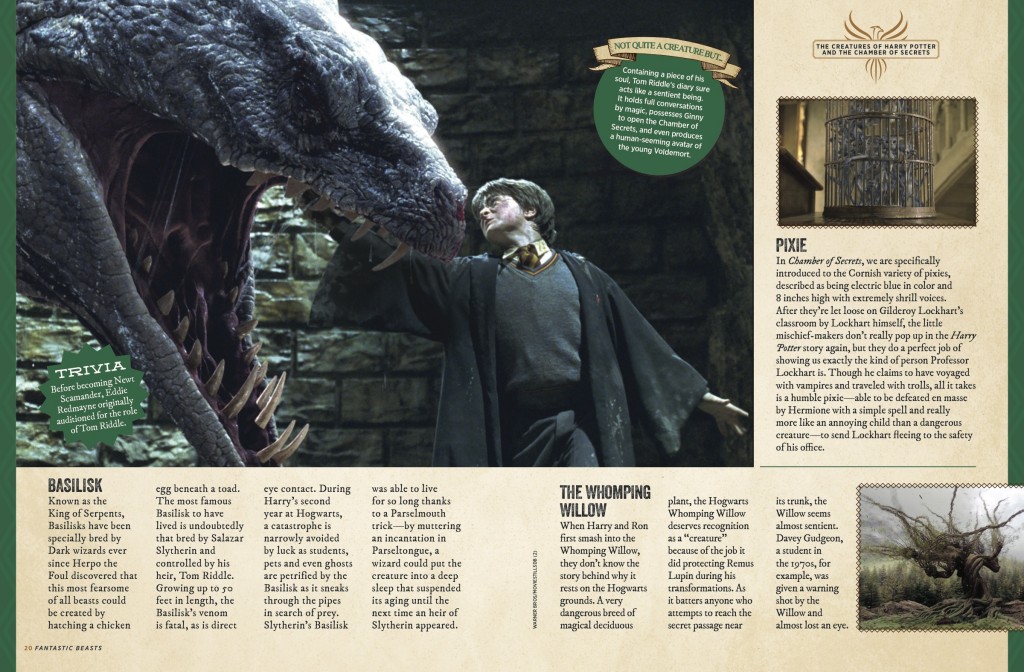 Newsweek summarise the issue as follows in their introduction:
"In celebration of the new movie as well as the Harry Potter saga's place in our hearts, Newsweek Special Editions is proud to present the following compendium of magical creatures detailed in each story, from Billywigs to unicorns. Feel Free to add them to your traveling case."
The Leaky Cauldron were thrilled to get to contribute to this issue, contributing our interests in hearing more about owls as magical creatures in the wizarding world, our hopes that we'll see Fawkes in the Fantastic Beasts film series, and some notes from our Fantastic Beasts: The Crimes of Grindelwald film set visit – take a look at a couple of our features below: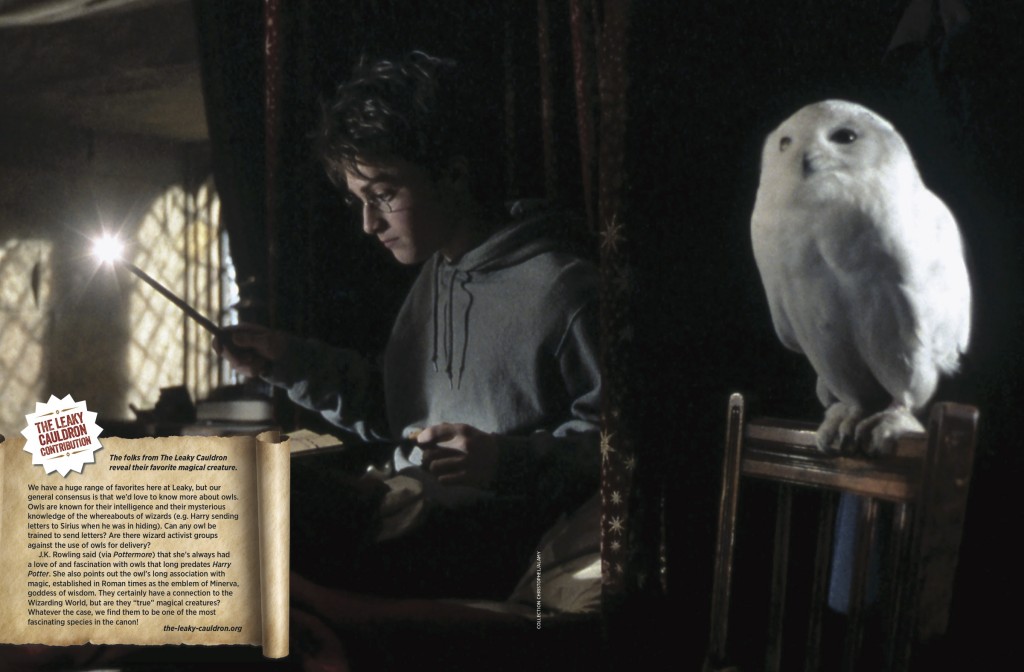 Here's an excerpt from our piece on our favorite magical creature, and it's one we'd love to know more about – owls!
"Owls are known for their intelligence and their mysterious knowledge of the whereabouts of wizards (e.g. Harry sending letters to Sirius when he was in hiding). Can any owl be trained to send letters? Are there wizard activist groups against the use of owls for delivery?"

In the piece above we summarize our Crimes of Grindelwald set visit, where we walked the sets of the French Ministry and the Parisian version of Diagon Alley, interviewed Eddie Redmayne (Newt Scamander), Callum Turner (Theseus Scamander), Ezra Miller (Credence), costume designer Colleen Atwood, producer David Heyman and director David Yates, and got a run-through of the plot from supervising art director Martin Foley. Crimes Of Grindelwald releases on November 16th, and tickets are now available to pre-order (as well as early fan screenings!) – so be sure to catch up before you see the film. The issue also features pieces on Fantastic Beasts from MuggleNet – it's an issue made for fans!
To read more about the magical creatures of the wizarding world, information on Crimes of Grindelwald, and see all of our features in the issue, be sure to get yourself a copy. Newsweek: Fantastic Beasts of the Wizarding World is available on newsstands in the U.S. and Canada, or by clicking here, from Tuesday 30th October.