'Fantastic Beasts: The Crimes of Grindelwald' Set Report #1: Art Department & Plot Run-Through With Martin Foley, Plus Exclusive New Image!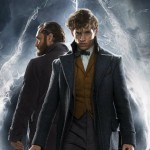 Aug 23, 2018
Returning to set of Fantastic Beasts for our exclusive insight into Crimes of Grindelwald, we entered once again through the familiar Leavesden set café, where actors on the Harry Potter movies – and indeed, now the Fantastic Beasts movies – met to have lunch. We were just minutes away from the start of a full day of sneak-peaks and interviews on set of the second Fantastic Beasts film!
Travelling through various stairways and corridors, then walking through a door which cautioned us that a sausage dog named Louis may be wandering the department (we did not see Louis, sadly) and glancing at desks of Warner Bros workers and papers littered around the offices inscribed with a top-secret code name as we passed, we were suddenly met with a small room decorated with concept art pieces in frames around the walls, and intricate 3D models at its centre. This is the Art Department at Warner Bros, and we were there to meet with Supervising Art Director Martin Foley, who held the secrets behind the movie thanks to his extensive work with Art Director, Stuart Craig. We were about to find out that this room held the blueprints to some major scenes in the movie…
Fantastic Beasts: The Crimes of Grindelwald Set Report Links
Art Department & Plot Run-Through with Martin Foley   |  Walking the French Wizarding World: French Diagon Alley & the French Ministry   |   Props Department with Pierre Bohanna    |    Interview with Director David Yates    |    Interview with Producer David Heyman    |     Interview with Eddie Redmayne (Newt Scamander)    | Interview with Callum Turner (Theseus Scamander)    |    Interview with Ezra Miller (Credence Barebone)    |    Interview with Costume Designer Colleen Atwood    |     The Magical Creatures of Crimes of Grindelwald    |    Character Profiles: Trouble in Paris
---
Exclusive New 'Behind The Scenes' Image Of the Scamander Brothers
We'll begin with this exclusive and brand new Behind the Scenes image from Warner Bros, introducing the Scamander brothers – Newt, played by Eddie Redmayne, and 'war hero' older brother Theseus, played by Callum Turner – on set with director David Yates. In our interviews with Eddie and Callum they tell us more about the relationship between the two brothers, and we also visit a few of the sets – be sure to check those out!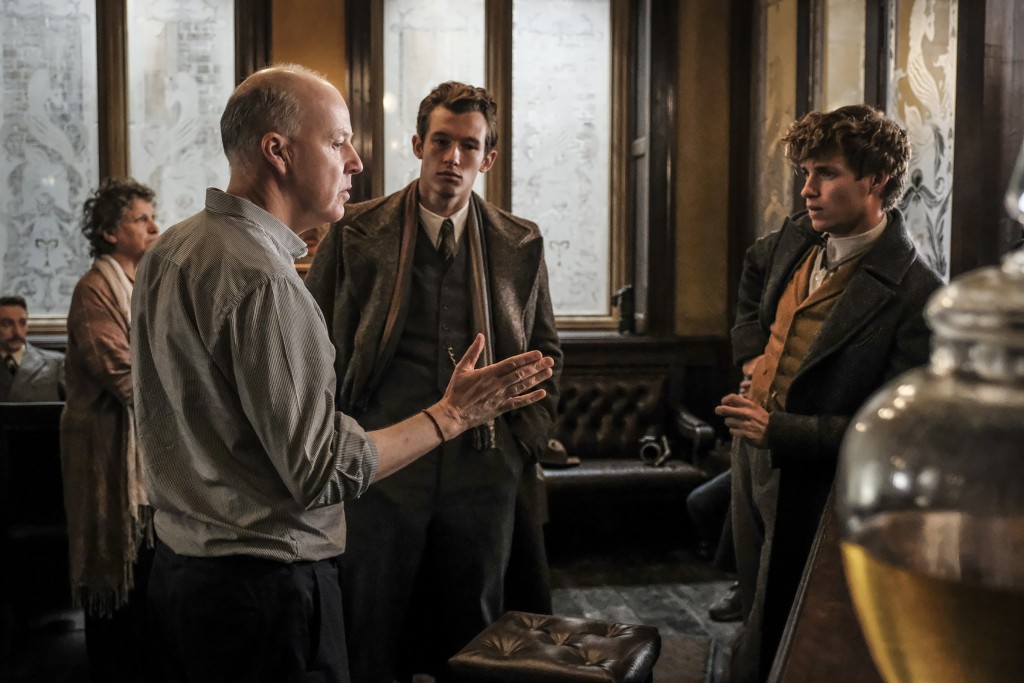 (Photo by Jaap Buitendijk)
~~~SPOILER WARNING~~~
This set report will disclose some exclusive details about the settings (Circus Arcanus, various character hideouts, Hogwarts), characters and plot of Fantastic Beasts (including discussions on the missions of Credence, Dumbledore, Flamel and Grindelwald), the opening scenes of the film AND the context of various the scenes in the trailer.
---
Grindelwald's Escape: MACUSA's Thestral-drawn carriage
The movie kicks off after the publication of Newt's book, Fantastic Beasts and Where to Find Them. We will be shown the basement levels of MACUSA, where Grindelwald is being held in a cell along with hundreds of prisoners, who see Grindelwald as a hero in the Dark Arts underworld. President Seraphina Picquery must send Grindelwald to Europe for his trial. Hundreds of prisoners cheer Grindelwald from their cells as he is chaperoned to the elevator, and it's at this point that we see Grindelwald's escape from MACUSA, as he is transported to Europe via Thestral-drawn carriage, which we saw in the trailer. The scene will culminate in Grindelwald's escape:
"I'm not going to get into the details but there's an escape plot occurs here and it's very, very high kind of high impact big action sequence at the beginning of the film."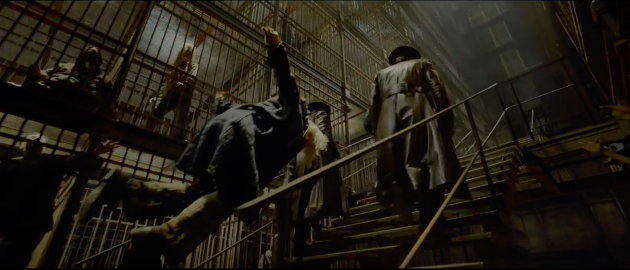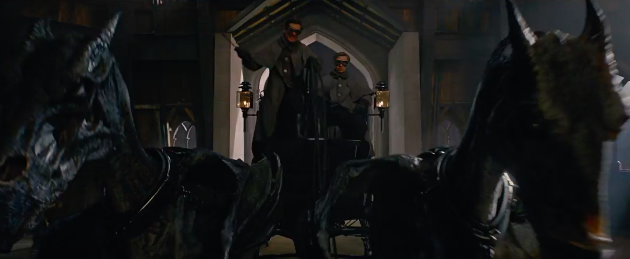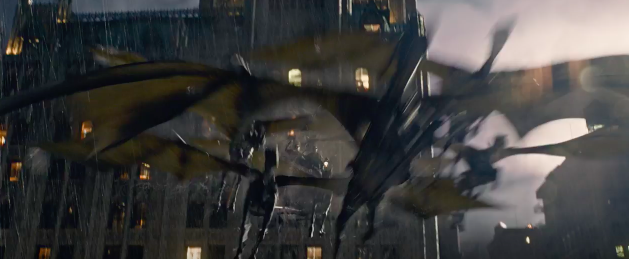 Back To Hogwarts: Defence Against the Dark Arts, young Newt & new locations:
Of course, we know now that Hogwarts will feature in Crimes, but this was November 2017, and after theorising and following filming locations, it felt wonderful to see concept art for our return on the wall, and for Foley to confirm that filming had been taking place in rebuilt sets at Leavesden, and in stolen moments with the Hogwarts Castle model at Warner Bros Studios Tour London:
"There's some flashbacks back to Hogwarts which is really exciting, I think, for the fans … We rebuilt and we revisited some locations we show on Potter. So that's going to be really– it's quite nostalgic. I started on Harry Potter: The Prisoner of Azkaban and some of the sets we built on that we built again like, you know, more than how many years later.  So I've been doing Harry Potter for 17 years, I suppose, on and off. So, yeah, it's quite amazing to rebuild these pieces."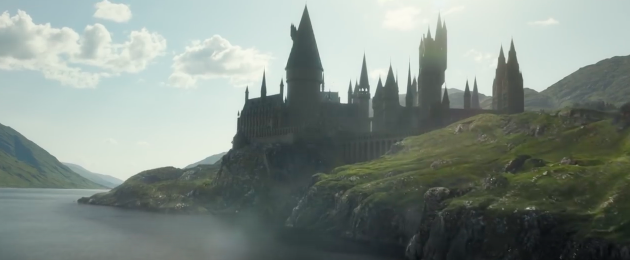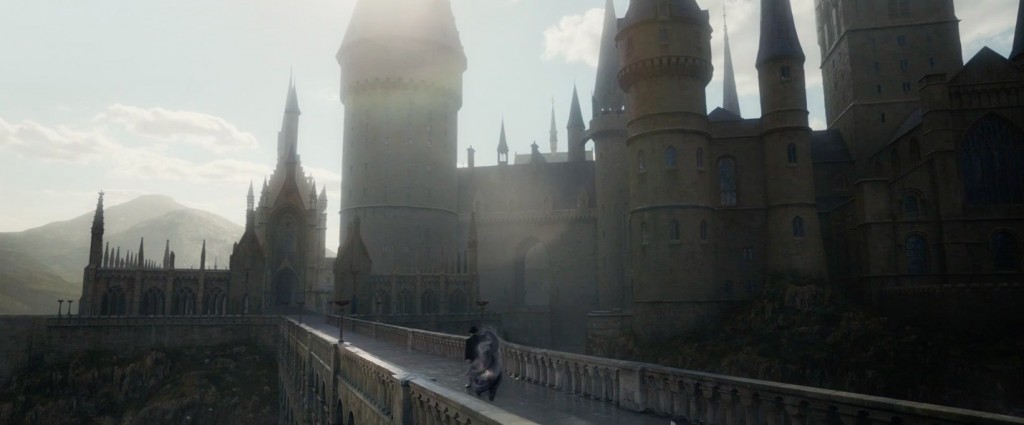 The concept shot showed the Hogwarts bridge, which we saw in the first trailer, so presumably this was the concept piece for the Ministry visiting Dumbledore. As for other scenes in Hogwarts, Foley reminds us that we'll be seeing flashbacks to a young Newt and Leta at the wizarding school (seen in the trailer), which required they rebuild old classrooms, redesign Hogwarts uniform for the 1920s, and revisit old Potter locations. We're in for some serious nostalgia.
We saw Dumbledore in the Defence Against the Dark Arts classroom in the trailer, even though we know he was a Transfiguration professor. Answering a question about how the Hogwarts of 1920s will differ from the Hogwarts we see in Harry Potter, Martin includes a nod towards this, only increasing the amount of questions we have about the professor:
"Well, there won't be that much difference because, obviously, Hogwarts is very old. You know, 800 or whatever years old. And it's only 70 years. So it wouldn't change now if you went really that much. So I would say, on every film, whoever the professor is of Defense Against the Dark Arts their classroom has its own appeal and their own things. So young Dumbledore has his own dressing, if you like, for him specifically. But the classroom is the same."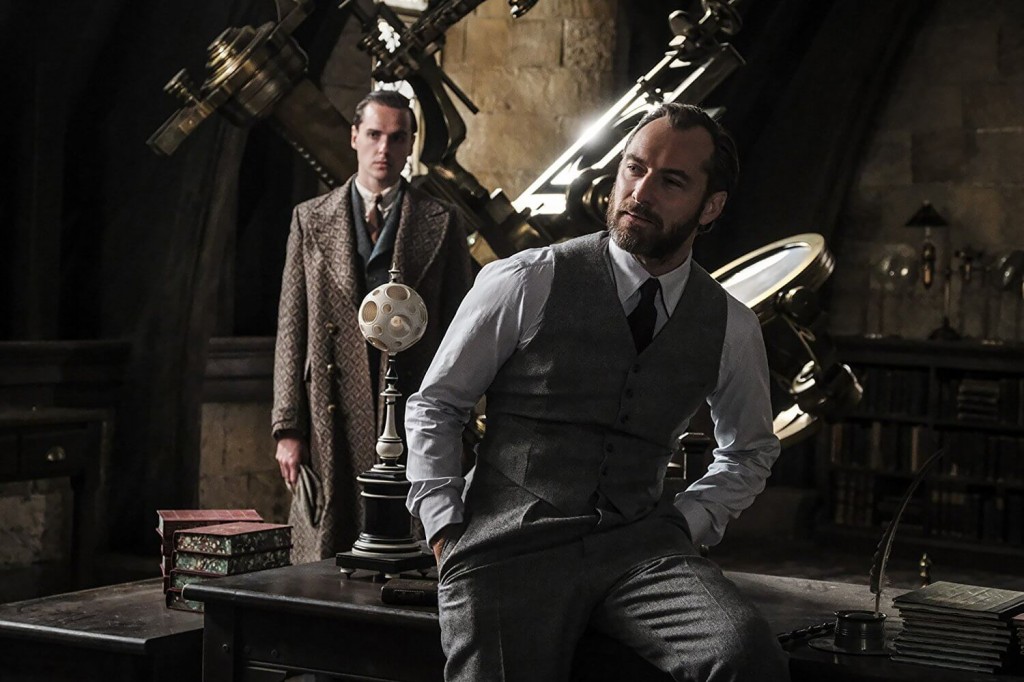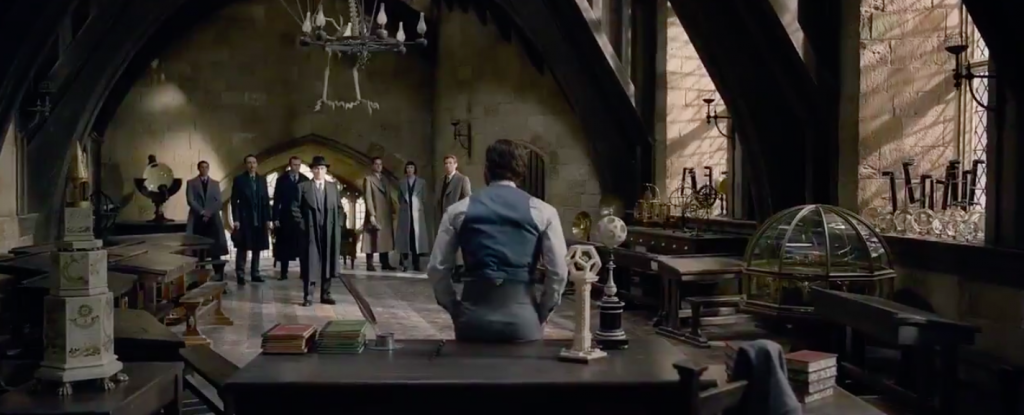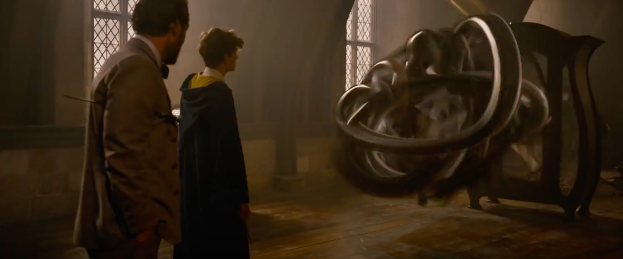 We'll also see areas of Hogwarts castle we haven't seen before, including cubby holes where Newt treats beasts. One of these is actually Foley's favorite set:
"It's a part of Hogwarts that we've never seen before. It's like a secret cubbyhole space where Newt keeps some things. It's a tiny set but it's really cute. My favorite set on the "Harry Potter" films was Dumbledore's [office], because of the layering, and it reminds me of that but on a tiny scale"
The Ministry of Magic, St Paul's Cathedral, and Dumbledore as Chessmaster
We then learn the whereabouts of Newt, whose rejection of this application to travel to the U.S. was rejected by the Ministry of Magic, and he's there being questioned – though he managed to thwart Grindelwald's plans, his disruption in New York clearly hasn't been forgotten.
Soon after, he meets with Dumbledore, and the two have a rather heated discussion. Newt's role in Dumbledore's plans is akin to Harry's role as The Chosen One, and Martin explains this 'chess master' characteristic of Dumbledore as key to his character:
"Dumbledore is like a pawn– you know, a chess master, as is Grindelwald. The two are kind of rivals. So that's- that's the plot really. Those two are playing and using people one for good, one for bad, if you like. Newt kind of gets wind of this after the last– what happened the last time. And they kind of have it out."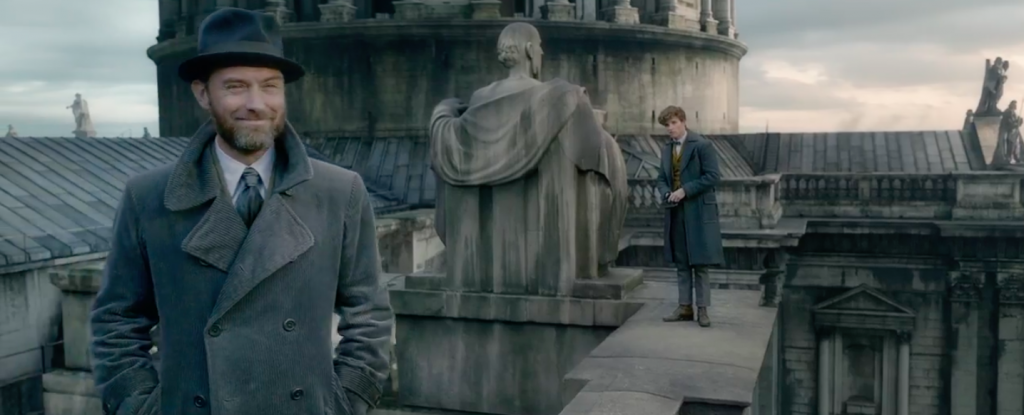 After a conversation on the roof of St Paul's (which we noticed in MinaLima's poster), Dumbledore and Newt realise they're being followed and apparate their way through dark London streets, Foley describes Dumbledore's attempts to shroud himself and Newt in secrecy, drawing in fog to cloak them – very film noir!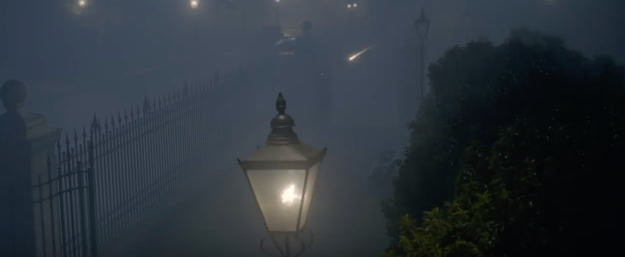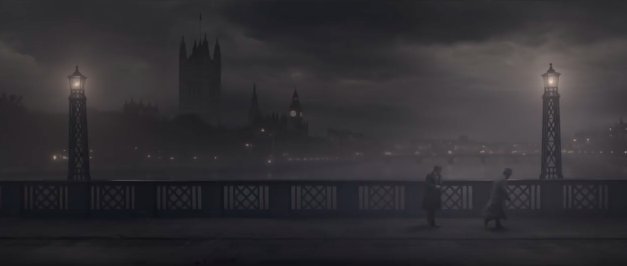 Newt's House, Assistant & Magical Menagerie 
We'll be introduced to Newt's house in South London, and we're told he extended his basement into a 'physical extension of his case'. Foley describes this as a 'magical menagerie / hospital', constructed in Leavesden, with moving staircases as a little nod to the architecture at Hogwarts. As for the creatures we'll be seeing, Foley said some will be creatures we've seen previously, and many will be brand new, including baby nifflers, an Augurey, the Chinese Zouwu and more:
"Creatures are definitely still very much part of [the films]. There's a lot of birds. Jo likes birds. There's a lot of birdlike creatures it seems."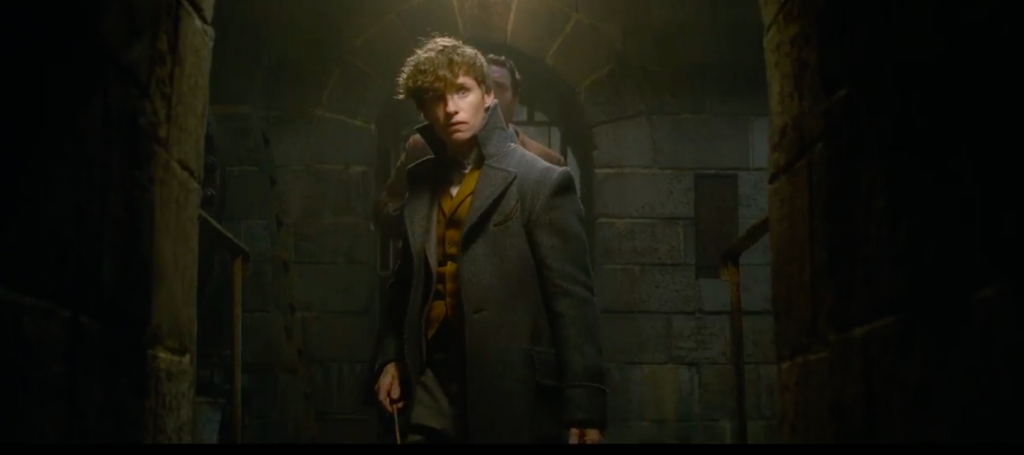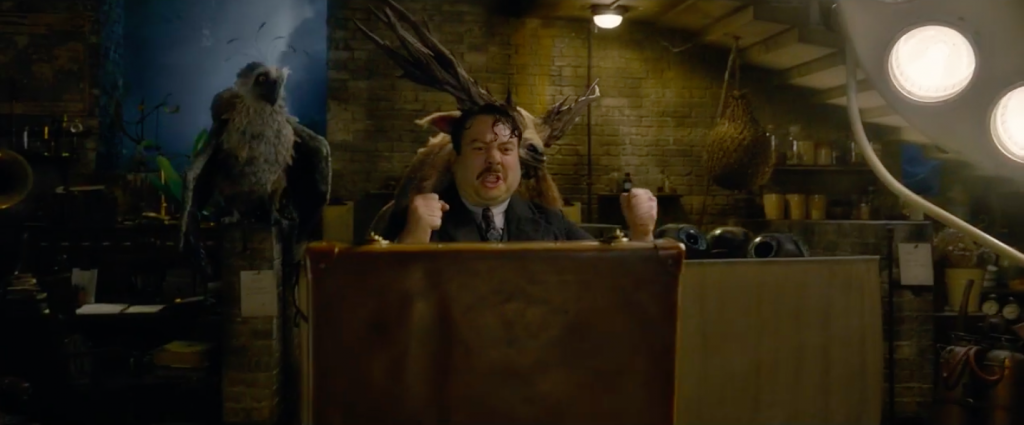 As we know from Victoria Yeates's interview, Newt also has an assistant called Bunty, and this is where she works her magic, helping Newt take care of his creatures. Foley tells us the two have a 'lovely relationship', and Bunty has a soft spot for Newt, which is entirely understandable!
Catching up with the quartet in Paris & meeting Nicolas Flamel
Tina has gone awol, it appears, but in this film we're told she is stronger, happier and more confident in her abilities, and has been reinstated as an Auror. The quartet eventually all end up in Paris:
"They all now find themselves there because of each other. It's not just a coincidence  There is a reason why they all end up there."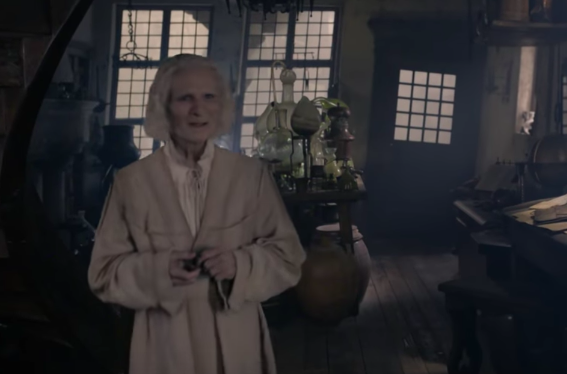 As we see in the trailer, we're then introduced to Nicolas Flamel's house in France, an old house in the middle of Paris, almost, Foley says, as though Paris 'developed up around it', on Rue de Montmorency.
"His house [in Paris] looked nothing like Stuart designed, obviously. <laughs> So he's gone for this really old house that's kind of like a nail house. It's just left there and Paris has developed up around it."
The inside of Flamel's house looks like a stereotypical 'old wizard alchemist' house, and has a cluttered appearance reminiscent of the house of Xenophillius Lovegood.
Grindelwald's Rally
This film, we've repeatedly heard, will be far darker than the first, and seeing as its story will 'test loyalties', we've no doubt it'll take us on a deceptive and thrilling journey through the Wizarding World as Grindelwald rises in power.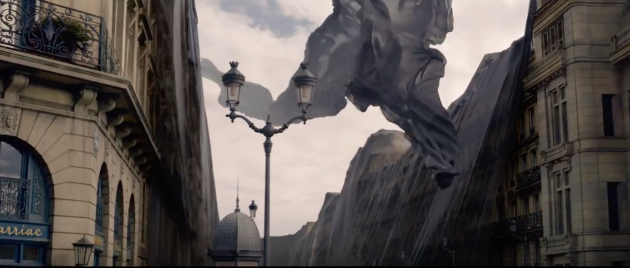 We're shown a shot of Paris covered in fabric, a spell which only wizards can see, and is labelled 'Grindelwald sends a message'. It's the scene we see in the trailer (above), and in the background of the official MinaLima-designed poster released prior to San Diego Comic Con.
We see Grindelwald's rally, taking place at an amphitheatre filled with supporters of the dark and deceptive wizard, with an atmosphere which Foley describes as 'like a rock concert'. Grindelwald in this scene is trying to persuade wizards that he's working for 'the greater good', and using his wit and charm to win their minds and hearts.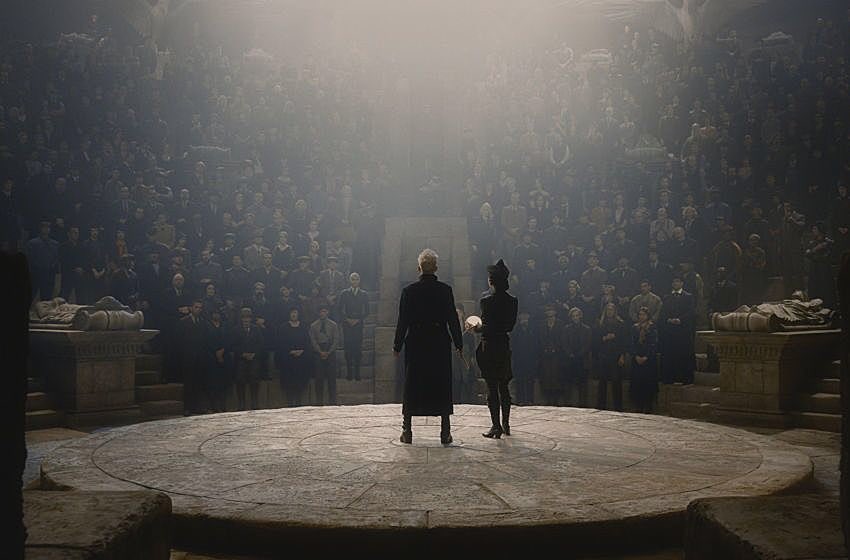 The amphitheater is located underneath Pere Lachaise Cemetery, and filming took place in Highgate cemetery – could this be where the cemetery scene with Newt and Theseus takes place?
"There's kind of a gathering of wizards, if you like. And it happens in an underground amphitheater under Pere Lachaise, the very famous cemetery in Paris. 
"It's almost like a rock concert, you know, that Grindelwald is giving to persuade people that what he's doing– persuade wizards that what he's doing is fair and just. You know? And– and his whole kind of– he's not overtly aggressive or violent. He's just, you know, using his wit and charm."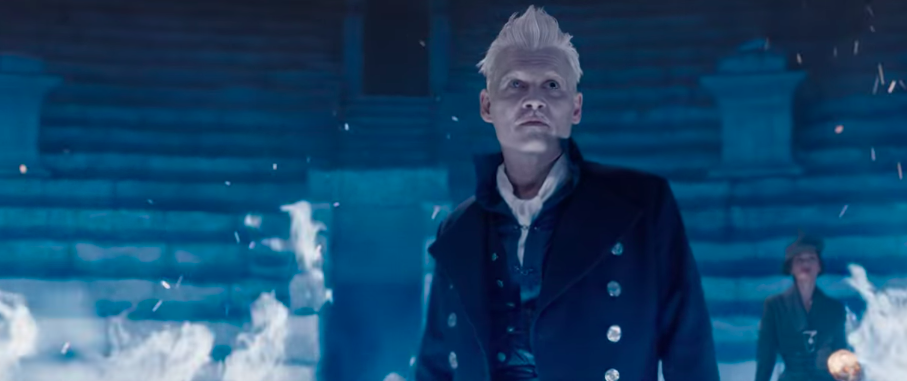 What are you most surprised to learn from this chat with Martin Foley? Be sure to read our other set visit reports here:
Art Department & Plot Run-Through with Martin Foley   |  Walking the French Wizarding World: French Diagon Alley & the French Ministry   |   Props Department with Pierre Bohanna    |    Interview with Director David Yates    |    Interview with Producer David Heyman    |     Interview with Eddie Redmayne (Newt Scamander)    | Interview with Callum Turner (Theseus Scamander)    |    Interview with Ezra Miller (Credence Barebone)    |    Interview with Costume Designer Colleen Atwood    |     The Magical Creatures of Crimes of Grindelwald    |    Character Profiles: Trouble in Paris
Leaky would like to thank Warner Bros for this exclusive coverage of yet another instalment in J.K. Rowling's Wizarding World, and also Martin Foley for generously giving up his time to talk to us more about 'Crimes of Grindelwald'!