Theater Round-Up: 'Cursed Child' Makes TIME's List of Ten Best Plays, Ticket Announcements for Melbourne and Hamburg–and More!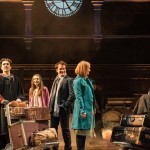 Jan 21, 2019
Fantastic Beasts: The Crimes of Grindelwald headlined most Potter news sites this week as providers began outlining the special features of DVD and Blu-ray packages ahead of the upcoming release to stores, and the third series entry, yet-to-be-named, announced a delayed start date due to a need for more time in pre-production–but the stage continuation of the Harry Potter story also featured prominently in the news with exciting announcements coming from all over the world!
The Broadway production of Harry Potter and the Cursed Child was duly honored, again, and the Australian production gained momentum in advance of its official opening with ticket giveaways, previews and promotional photos. The Hamburg production also announced the sale date for tickets–so mark your calendars fans!
Finally, Cursed Child star Anthony Boyle is set to appear on the silver screen in Tolkein, with new details emerging about the film, and Harry Potter alum Fiona Shaw will direct the opera Cendrillon, featured in Glyndebourne's 2019 festival season.
Cursed Child NYC Makes TIME Top Ten
TIME Magazine may be most well known for selecting its Person of the Year annually, but it doesn't only recognize individuals for their widespread influence, the magazine also identifies what it considers the 10 best plays or musicals of the year, and that's right up our alley. Diagon Alley, to be exact.
"Leaves the audience gasping in wonder at the magic of it all."@TIME has included #CursedChildNYC in their The 10 Best Plays and Musicals of 2018!https://t.co/PN63k6rY5f

— Cursed Child NYC (@HPPlayNYC) January 6, 2019
Listed among notable stage staples such as Angels in America, Oklahoma and My Fair Lady, TIME describes Harry Potter and the Cursed Child as follows:
"It's a best-selling book series, a theme park, a blockbuster movie franchise and now a Broadway smash. And in classic Potter high excess, one evening proves insufficient to probe the psyche of the adult Harry (Jamie Parker) and his troubled son Albus (Sam Clemmett). Cursed Child is spread out over two nights, with a first-night cliffhanger for the ages. The true star of the show is the seamless stagecraft, which leaves the audience gasping in ­wonder — and ­terror — at the magic of it all."
The production has enchanted audiences–turning fans into theater-goers and theater-goers into fans–and critics alike. The original cast, now finishing their Broadway run, won Olivier awards and Tony nominations, among the most coveted honors in the theater industry.
See this cast, including Jamie Parker (Harry Potter), Noma Dumezweni (Hermione Granger-Weasley), Paul Thornley (Ron Weasley), Alex Price (Draco Malfoy), Anthony Boyle (Scorpius Malfoy), Sam Clemmett (Albus Potter) and Poppy Miller (Ginny Potter), before the new cast takes over performances March 20!
Read the full list from TIME here.
Cursed Child AUS Begins Previews and Friday Forty
The cast of Harry Potter and the Cursed Child Australia held their final dress rehearsal on Jan. 16 and 17 and, in a magical turn of events for lucky fans in Melbourne, the production gave away 700 tickets for that performance to fans who lined up on Sunday, Jan. 13.
The show's stars–Gyton Grantley (Ron Weasley), Gareth Reeves (Harry Potter) and Paula Arundell (Hermione Granger-Weasley)–even joined together to make the exciting announcement!
We had a magical day at the Princess Theatre yesterday. Thank you to everyone who was part of the day! #CursedChildAUSpic.twitter.com/b8GuphwP9e

— Cursed Child AUS (@HPPlayAUS) January 13, 2019
According to the Sydney Herald, preview performances then officially began Friday, Jan. 18, and on the previous Friday, Cursed Child AUS officially kicked off its own Friday Forty. Now forty tickets for the following week's performance will be released via Today Tix every Friday at the incredible price of $40 per ticket per part ($80 total).
The first #FridayFortyAUS is now open and will be drawn on Friday 11th January! Every Friday 40 tickets for every performance the following week will be released via @TodayTix at $40 per part, per ticket ($80 in total). More info: https://t.co/2Kp0eSIyxvpic.twitter.com/EPOpk2NMIJ

— Cursed Child AUS (@HPPlayAUS) January 6, 2019
Leaky also reported on the publication of official character portraits, whose release coincided with the start of previews.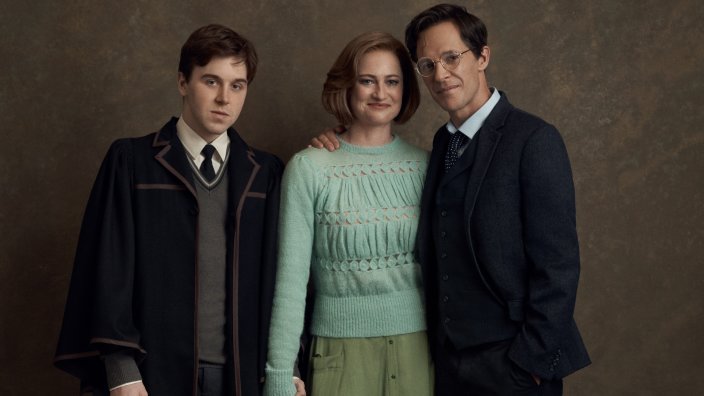 See more images here, and stay tuned for details on the Australian production in the lead up to official opening at the Princess Theatre on Feb. 23!
Cursed Child Hamburg Ticket Sales Announced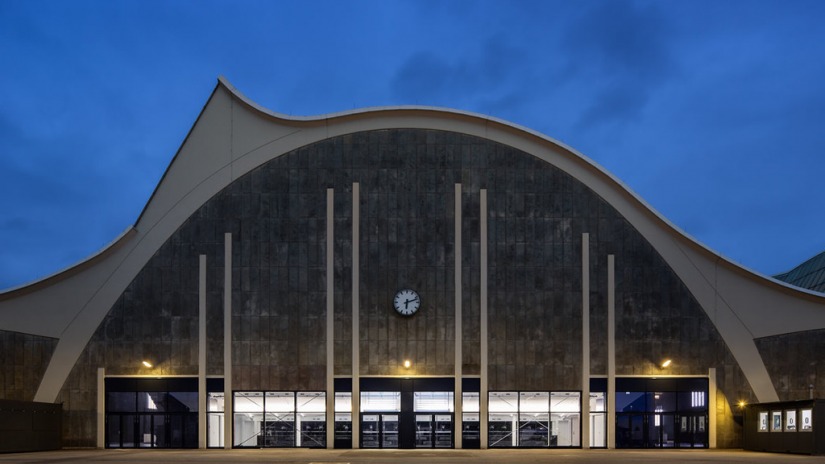 Last summer Leaky reported on the exciting announcement that Harry Potter the Cursed Child would come to Germany in 2020, setting up residence at the Mehr! Theater am Großmarkt, roughly translated the Mehr! Theater on the Market, in Hamburg (shown above).
Now Wizards and What Not shared the news that tickets for the German-language production will go on sale March 25! Fans can already sign up for the pre-sale at the German Cursed Child website and gain early access to tickets here.
Details Announced for Tolkein Biopic With Anthony Boyle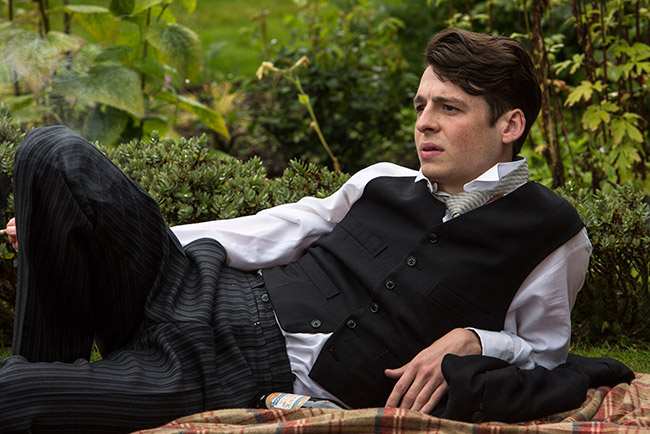 (Above photo from Ordeal by Innocence)
A biopic on the life of author J.R.R. Tolkein, author The Hobbit and The Lord of the Rings trilogy, has been in the works for years. The film, directed by Dome Karukoski and written by David Gleeson and Stephen Beresford, is now attached to Fox Searchlight, and Collider has acquired a confirmed release date, cast list and official synopsis.
The film, scheduled to open in theaters May 10, 2019, will feature Anthony Boyle (Scorpius Malfoy, Cursed Child) as G.B. Smith and Nicholas Hoult as Tolkein, as well as Lily Collins, Colm Meaney, Patrick Gibson, Tom Glynn-Carney, Craig Roberts, Laura Donnelly, Genevieve O'Reilly, Pam Ferris, and Derek Jacobi. The biopic is described as follows:
"Tolkien explores the formative years of the orphaned author as he finds friendship, love and artistic inspiration among a group of fellow outcasts at school. This takes him into the outbreak of World War I, which threatens to tear the "Fellowship" apart. All of these experiences would inspire Tolkien to write his famous Middle-earth novels."
See Hoult and Collins (Edit Bratt) in the set photo below!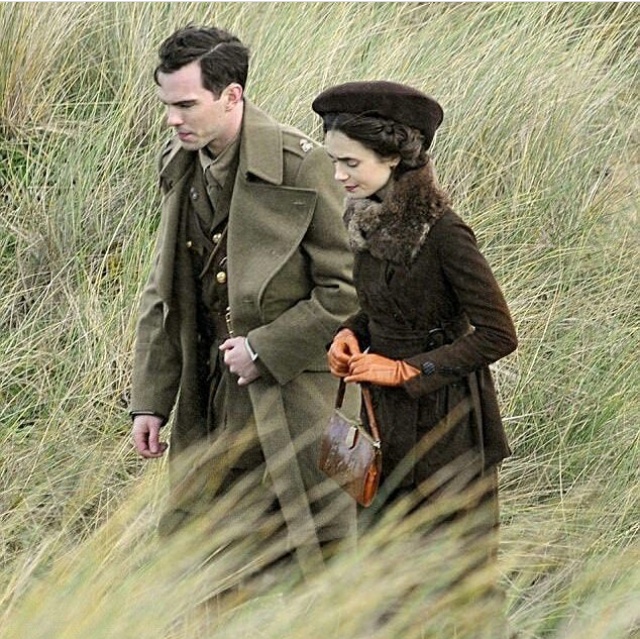 Fiona Shaw's Cendrillon in Glyndebourne's 2019 Festival Line-Up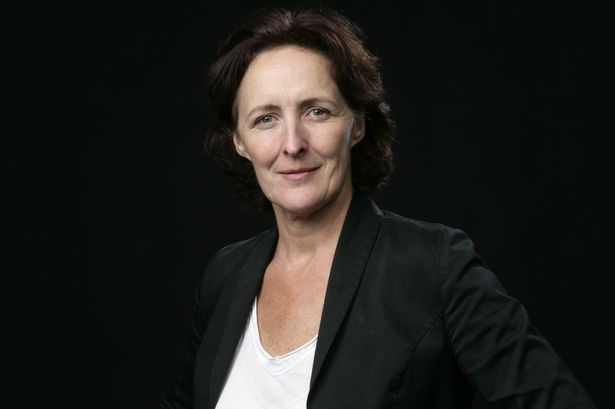 According to Playbill, Glyndebourne kicks off its Festival season with three major productions, including the Massenet opera Cendrillon, from Fiona Shaw (Petunia Dursley),  Mozart's Die Zauberflöte and the Berlioz opera La damnation de Faust. 
Shaw's production featured in the Glyndebourne Tour last year. This year's production stars Danielle de Niese as Cinderella and Kate Lindsey in the role of Prince Charmant. John Wilson will conduct the London Philharmonic Orchestra in his Festival debut.
Dvorák's Rusalka, Handel's Rinaldo and Rossini's Il Barbiere di Siviglia are also part of the line-up.