Weekly Round-Up: Daniel Radcliffe Filming 'Escape From Pretoria', Emma Watson Is First Choice For 'Black Widow' & More!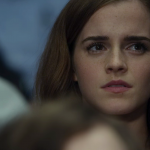 Mar 10, 2019
This week in the Potterverse, we saw updates on Universal Studios Orlando's upcoming ride, we launched a statue giveaway with Icon Heroes, gave updates on Daniel Radcliffe's latest projects, and announced that we're looking for new writers and reporters!
In this week's round-up we see trailers for projects starring Fiona Shaw, David Tennant and Emma Thompson, updates from Daniel Radcliffe, Emma Watson, Matthew Lewis, Harry Melling, Imelda Staunton, Eddie Redmayne, Callum Turner, David Heyman, Chris Columbus, Samanta Morton, Jude Law, Julie Walters, Bonnie Wright, Zoë Kravitz and Jessica Williams. It's been a busy week indeed!
New Projects & Updates
Daniel Radcliffe Spotted Filming Escape From Pretoria 
Daniel Radcliffe was spotted on set of upcoming film Escape From Pretoria this week, in which he'll portray activist Tim Jenkin who was imprisoned in Pretoria's Maximum Security prison in the late 1970s, inspired by his 1979 escape from the prison. The film is based on Jenkins' autobiography.
See the photos below, and more here.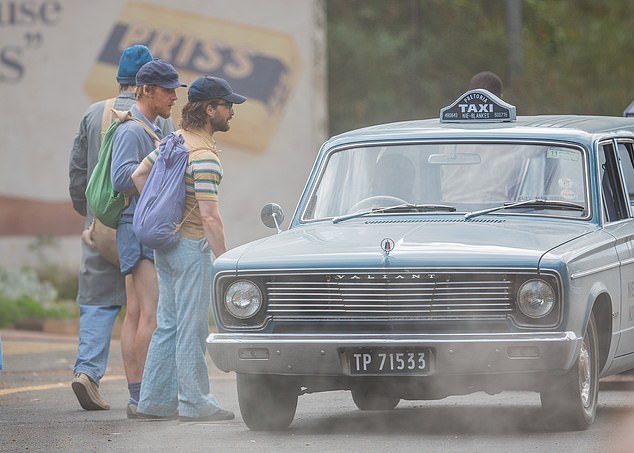 Emma Watson First Choice for Black Widow Solo Movie & International Women's Day Celebrations
According to ScreenRant, Emma Watson is reportedly a  front runner to join Scarlett Johansson's female leading character, Natasha Romanoff, in Marvel's solo Black Widow movie. The role Marvel has in mind for Watson has apparently been described as "kick ass female Bond", and we're all for it!
Other actresses reportedly being considered are Alice Englert (Ratched), Dar Zuzovsky (Hostages), and Florence Pugh (Fighting With My Family). Read more here.
Watson also recently celebrated International Women's Day, and announced the March & April pick for Our Shared Shelf:
Matthew Lewis To Star in Taika Waititi-Produced Comedy, Baby, Done
Harry Potter's Neville Longbottom, Matthew Lewis, will star in Baby, Done, a semi-autobiographical comedy written by Sophie Henderson and produced by Taika Waititi's New Zealand-based Piki Films. The film is based on Henderson and Curtis Vowell's reaction to starting a family. Vowell is set to direct. The film will also star Rose Mateo, and will see her and Lewis star as the leading couple in the movie. Lewis told Deadline:
"I fell in love with the script immediately and the team of creatives behind it. I'm also a big fan of Rose and her work and so to be opposite her shooting in beautiful New Zealand is a privilege and I'm looking forward to bringing this story to life."
We're excited to see more on this new project!
Harry Melling Joins Robert Pattinson in Netflix's Devil All The Time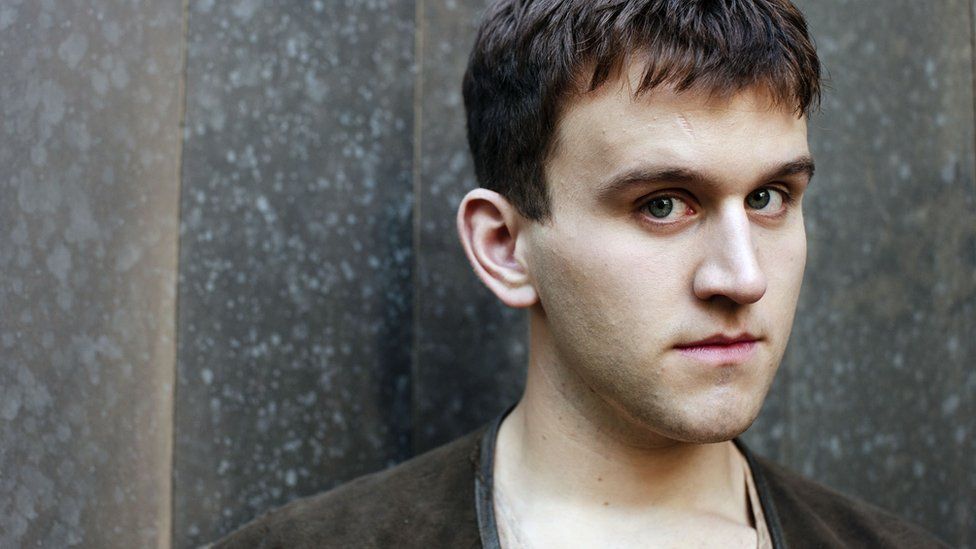 Deadline reported that Harry Melling, best known for his portrayal of Dudley Dursley in the Harry Potter series, has signed on to the all-star ensemble cast of Netflix's Devil All The Time, also featuring Robert Pattinson (Cedric Diggory). The film, adapted from a novel by Donald Ray Pollock, is described as follows:
"The gothic story follows a group of characters, including a serial killer couple, a faith-testing preacher, and a corrupt local sheriff, from the end of World War II to the 1960s in rural southern Ohio and West Virginia."
Melling and Pattinson join the esteemed company of actors Tom Holland, Mia Wasikowska, Bill Skarsgard, Eliza Scanlen, Riley Keough, Jason Clarke and Sebastian Stan. Filming is now underway in Alabama.
Samantha Morton Talks Legacies on The Walking Dead

Samantha Morton (Fantastic Beasts and Where to Find Them's Mary Lou Barebone) discusses her role as leading villain Alpha of the Whispers, and continuing legacies after former star Andrew Lincoln (narrator of Quidditch Through the Ages audiobook) left the show. She told Radio 1 Newsbeat:
"His legacy and what he has created is incredibly inspiring, he set the standard very high. I feel like this is a really special baby that I have been handed and I need to be really careful with it […] the stakes are higher, there is a huge legacy there that needs to be carried on, it's [an] honor to be a part of the show."
Read the full interview here, and see new episodes of TWD on Sundays at 9/8c on AMC.
Chris Columbus to Produce New Scooby-Doo Movie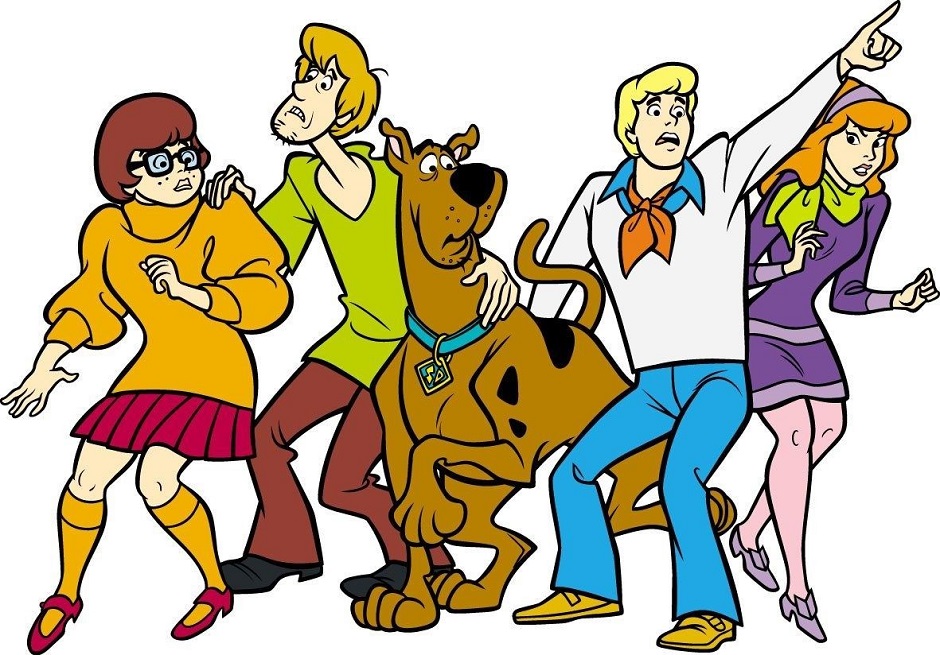 Chris Columbus will co-produce a new animated Scooby-Doo movie being developed by Warner Bros alongside Charles Roven, set to release in May 2020. The cast list has just been announced, including Will Forte as Shaggy, Gina Rodriquez as Velma and Frank Welker as Scooby. The film will be directed by previous Scooby-Doo director, Tony Cervone. Read more here.    
Jude Law's Sherlock Holmes 3 Pushed Back to Christmas 2021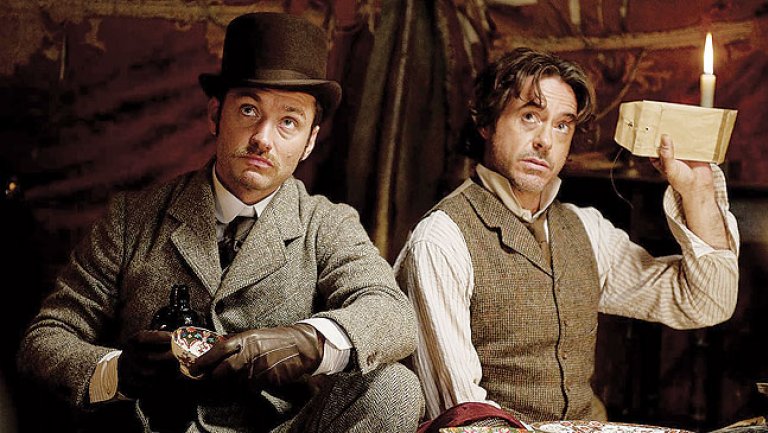 Robert Downey Jr will reprise his role as Sherlock Holmes, along with Jude Law as sidekick Dr. Watson, when the film series returns for its third instalment. The film has been pushed back a year, and is now set to release December 22nd 2021, Warner Bros announced this week, which could have something to do with the delay on the third Fantastic Beasts movie. Read more here.
David Heyman, Callum Turner, Holliday Grainger & Ron Perlman to Team Up on The Capture
Upcoming conspiracy thriller, The Capture will be produced by David Heyman's Heyday Studios (David Heyman, Rosie Alison and Tom Winchester), and will star Callum Turner (Theseus Scamander), Ron Perlman (Fantastic Beasts and Where to Find Them) and Holliday Grainger (the Strike series). The series will air on the BBC.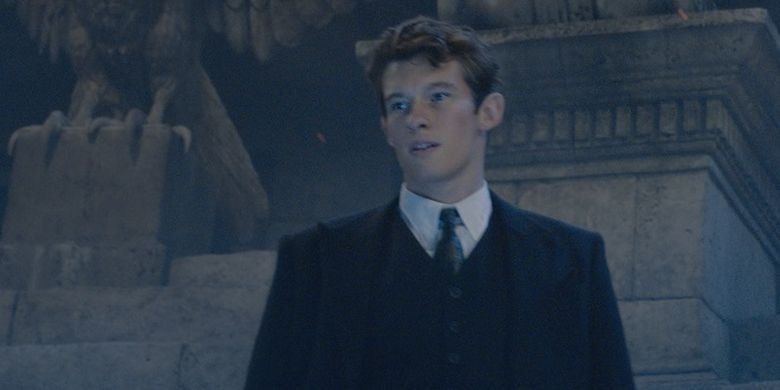 The six-part series, written by Ben Chanan, follows Turner – a veteran convicted of murder in Afghanistan. His conviction is overturned due to flawed video evidence, but damning CCTV footage of an incident in London puts him back in front of a detective (Grainger). Read more here.
Domnhall Gleeson to Star in New Romantic Comedic Thriller, Run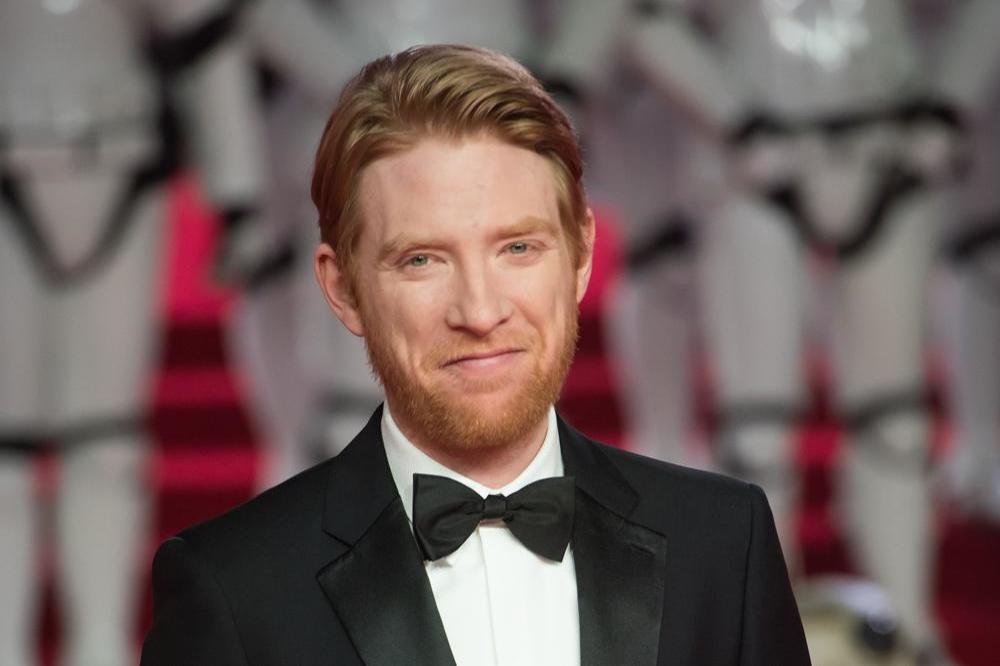 Romantic comedic thriller Run, starring Domhnall Gleeson (Bill Weasley) has been picked up by HBO. The series also stars Merritt Wever, and is being brought to screens by Fleabag and Killing Eve creator Phoebe Waller-Bridge and Vicky Jones:
"Written by Jones, Run centers on Ruby (Wever), a woman living a humdrum existence who one day gets a text inviting her to fulfill a youthful pact, promising true love and self-reinvention, by stepping out of her life to take a journey with her oldest flame (Gleeson)."
Read more at Deadline.
Malifecent 2 – Starring Imelda Staunton – Gets New October Release Date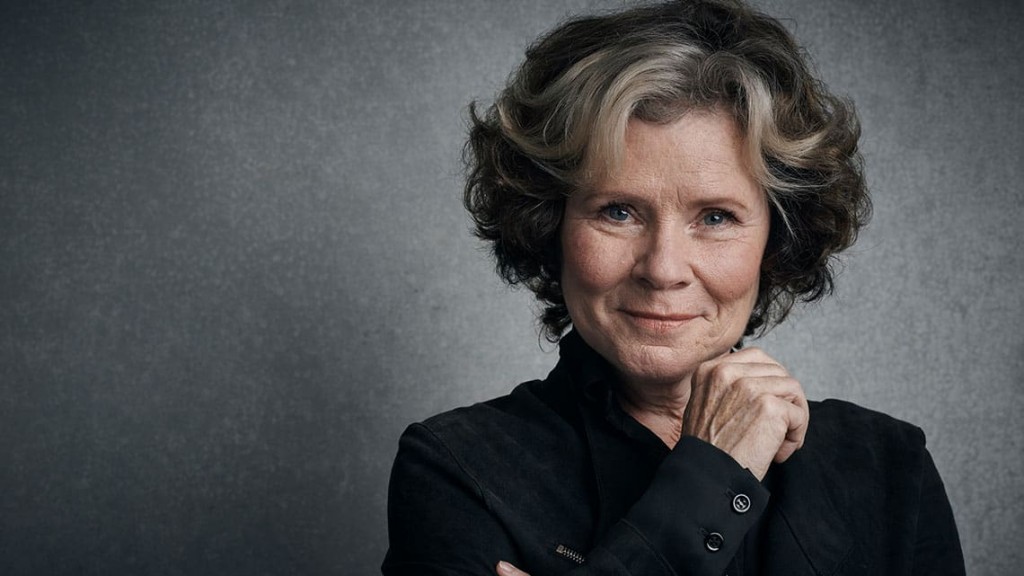 The sequel to Disney's Malificent – starring Angelina Jolie, Ellie Fanning, Sam Riley and Imelda Staunton (Dolores Umbridge). Maleficent: Mistress of Evil will hit theaters on October 18th 2019, up seven months from its original release date of May 29, 2020.
Read more at Variety.
Jessica Williams to Moderate Conversation For Michelle Obama's World Tour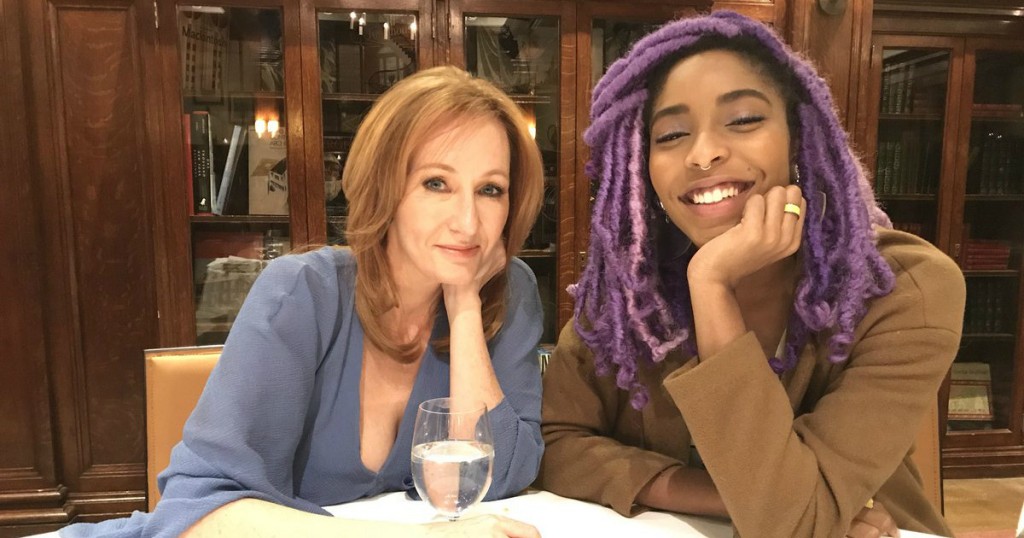 Jessica Williams (who we caught glimpse of as Ilvermorny's Charms Professor Eulalie Hicks in Crimes of Grindelwald) will host a date of former First Lady Michelle Obama's world tour, promoting her memoir, Becoming Michelle Obama. The tour dates will see conversations moderated by other special guests, including Conan O'Brien, Jimmy Kimmel, and Stephen Colbert Phoebe Robinson, chef Rachel Ray, news anchors Robin Roberts and Gayle King, and former Obama advisor Valerie Jarrett.
Williams will moderate the 05/10 date at Fort Lauderdale, Florida at the BB&T Center. Read more here.
New Photos of Zoë Kravitz on Set of Big Little Lies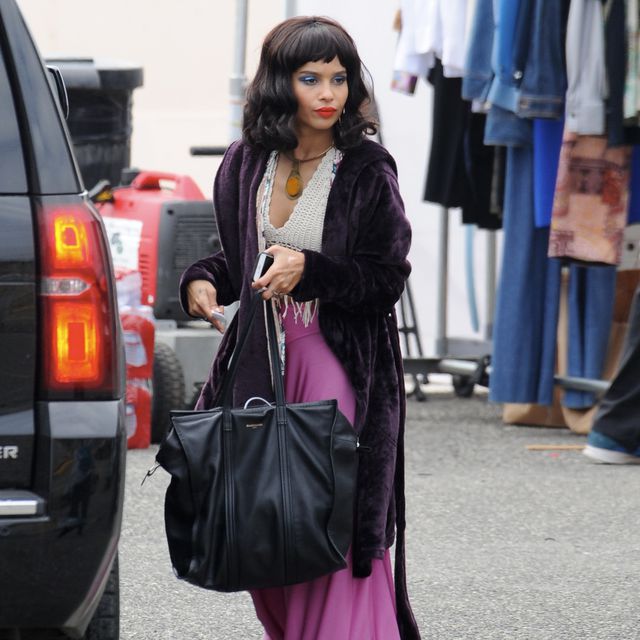 New photos from the set of Big Little Lies show Zoë Kravitz and Laura Dern in costume, and appear to show characters dressed for another costume party. Season 2 is due to release this Summer. See the new photo below and read more here.
Trailers
Emma Thompson to Appear on Late Night Comedy & Supports Open Letter Supporting Trans Women of Scotland
Emma Thompson (Harry Potter's Professor Sybil Trelawney), will star in upcoming   comedy movie Late Night, following Thompson as a late-night host who hires a female staff writer (portrayed by the film's writer and director, Mindy Kaling). The movie had its debut at Sundance Film Festival, and will hit theaters June 7th. View the trailer below:
In other news, Thompson continues her work in petitioning for social justice. Rhiannon Spear, chair of the Time for Inclusive Education campaign, spearheaded the writing of an open letter in support of the Scottish government's move to rework the Gender Recognition Act.Over 70 members of government, charities and professionals across the country supported the letter, including Emma Thompson. Read more here.
Fiona Shaw Joins Fleabag Season 2
The second series of Fleabag is now airing on BBC Three, and stars, along with Fiona Shaw (Harry Potter's Petunia Dursley). The comedy-drama was created by Phoebe Waller-Bridge, and is based on her one-woman play of the same name. Andrew Scott (Sherlock) was another recently announced addition to the cast. Retuning cast members are Olivia Colman, Hugh Skinner, Sian Clifford, Brett Gelman, Bill Paterson, Jenny Rainsford and Hugh Dennis. Read more about the new season here, and watch a previously released trailer below:
#Fleabag series two returns to BBC Three on March 4th. pic.twitter.com/pjllgsNdSe

— BBC Three (@bbcthree) February 21, 2019
David Tennant Stars in New Good Omens Trailer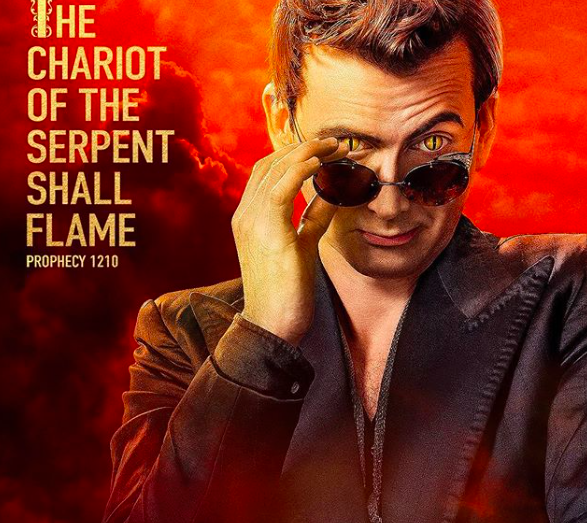 Good Omens, starring David Tennant (Harry Potter's Barty Crouch Jr), releases May 31st on Amazon Prime Video, and the first trailer is here! The series is based on the novel by Neil Gaimen, written with the late Terry Pratchett. Tennant will portray the demon Crowley, in a story based on the apocalypse. He is joined by Michael Sheen, who will play the angel Aziraphale.
David Tennant has also joined the line-up of presenters for this year's Comic Relief Red Nose Day 2019 show on BBC. He's already presented once before, and says he's excited to go live again:
"That was the first time I'd ever done it – but then I hadn't been asked to do it since! So I'm very grateful that they are willing to take that risk again. From what I remember of live TV, it's quite chaotic and in the moment. My very limited experience of live TV would tell me just to roll with it on the night."
The show kicks off on BBC1 on Friday 15th March. Read the full list of presenters, and the TV schedule here.
Actor Updates: 
Bonnie Wright Discusses the Worrying Trend of Plastic Pollution
Bonnie Wright (Harry Potter's Ginny Weasley) continued her tirade against plastic pollution recently, joining experts and campaigners on a study of a Welsh river, looking into the issue of river micro plastic pollution:
"I think it is incredibly worrying," she added.
"Every time I have done the trawling for plastics, like we have done today, there's not been one time the net hasn't come up with some type of micro plastics.
She discussed the need for strong legislation on plastic solution. Researchers are working with the University of Exeter to analyse the samples, and hope to understand more about where plastics are coming from, and the impacts of plastic pollution on marine life. Read more here, and sign the Greenpeace petition to the UK government to enforce stronger regulations on plastic pollution here.
View this post on Instagram
ahoy! i had an adventurous day with @greenpeaceuk investigating plastic pollution in the wye river. our samples will go to exeter university to see what types of plastics are running off the land, into rivers and out to sea ?? take action by signing our petition to urge the UK government to put strong policies in place for the upcoming environment bill that protects us from the effects of plastic pollution ??? link in bio!
A post shared by BONNIE WRIGHT (@thisisbwright) on
Julie Walters To Take a Break From Acting
Beloved and award-winning Dame Julie Walters (Harry Potter's Molly Weasley) will be taking a year-long break from acting after a non-stop schedule. With three blockbusters, Mamma Mia! Here We Go Again, Paddington 2 and Marry Poppins Returns, taking up much of her time, it's no wonder she's needing 'a bit of space'!
She told the Standard that Mamma Mia! was 'like a holiday' to her, and that she plans on taking on lighter roles (rather than roles requiring intense emotional investment, such as stage or drama), she
"I'm taking this year off, really. I'm doing voiceovers at the moment, but I want a rest because the last two, three years have been non-stop and I didn't feel very well last year and was exhausted and I just thought 'that's it now'.
"I'm talking about a [new] film next year, but that's it. I'm going to be at home and have a bit of space in my life."
We're wishing her all the best on her break!
Ahead of International Women's Day, Julie Walters also helped support Women's Aid this week at an inspiring fundraising event on Wednesday 6th March. The event saw all proceeds go towards the charity, which works against domestic abuse. She commented on the event:
"I hope it will be great. We are there to celebrate the survivors because they're massively strong and courageous women, and shine a light on those who are suffering."
Eddie Redmayne, Jason Isaacs, Bill Nighy and Rhys If ans Celebrate Young Talent at the Into Film Awards 2019
We're delighted to welcome Into Film Ambassador Eddie Redmayne back to the #IntoFilmAwards pic.twitter.com/wpFlRKXqxG

— Into Film (@intofilm_edu) March 4, 2019
Several Potter actors, as well as Eddie Redmayne (Fantastic Beasts lead Newt Scamander, attended the Into Film Awards this week, celebrating and showcasing young filmmaking talent in the UK. Jason Isaacs (Lucius Malfoy), Rhys Ifans (Xenophilius Lovegood) and Bill Nighy (Rufus Scrimgeour). See more photos here.