Theater Round-Up: James Snyder's "Magic to Do" Vlog and Duet With Nicholas Podany, Jack Thorne's New Projects and Evanna Lynch on 'Games for Lovers'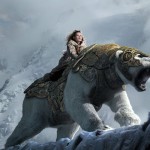 Jul 30, 2019
This week's theater round-up covers all the magical news of interest, and from stage to television and film, the crossover success of Harry Potter connections alums to astound and entertain.
James Snyder, Cursed Child Broadway's Harry Potter, completed two more episodes of the wildly entertaining vlog "Magic to Do" and is scheduled to appear on this Wednesday's Facebook Live program #LiveAtFive from Broadway.com. He also took to the stage at the Birdland last week with fellow cast members, and he and Nicholas Poday (Albus Potter) shared a duet you won't want to miss!
Cursed Child playwright Jack Thorne continues to be prolific, and we have updates on four of his upcoming projects, which span all mediums. The round-up includes news on the stage production Sunday, television series Best Interests and His Dark Materials and feature film Enola Holmes.
Finally, read on for excerpts from another interview with Evanna Lynch on her current play Games for Lovers and news about Harry Potter and the Cursed Child's upcoming autism-friendly performance on Broadway.
James Snyder's "Magic to Do" Vlog: Episodes 3 & 4 and #LiveAtFive Wednesday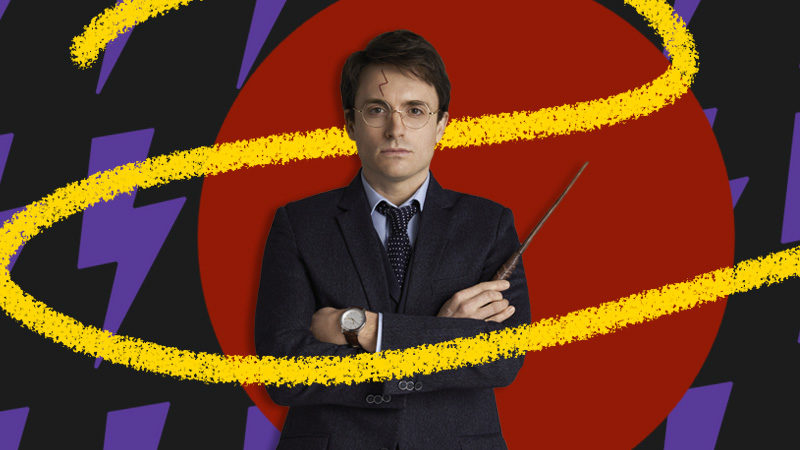 With the ease of a seasoned host, James Snyder takes fans behind the scenes of Broadway's Harry Potter and the Cursed Child in two more episodes of his vlog "Magic to Do"for Broadway.com, and they are as entertaining as ever!
So, let's go backstage with Snyder yet again…
Episode 3: Movin'
In Episode 3, Snyder quipped that he had "building to do," having pulled pallets from the garbage (who knew Harry Potter was so industrious?) to construct a wall–and a little something with the scraps. In short order he decided to scrap (pun intended) those plans and opted to "build muscle" with a bit of help from Jonno Roberts (Draco Malfoy) instead.
Next, Snyder tracked down James Brown III, ensemble movement captain, for a chat about his theater career, which started with The Frogs at Lincoln Center. Cursed Child is Brown's 10th Broadway show, and he not only plays Bain, as well as a handful of other characters, but he also keeps his costars in good physical condition for the grueling demands of the lengthy production.
Brown started with the year one cast and commented on the challenge of getting the year two cast ready to step into the wizarding world. He noted:
"I think one reason why the warm ups are great and we had that time together is because most of the cast are coming from strictly the play, TV-film world, and so they're not, they don't come from the musical theater world where they're constantly, you know, they know how to warm up, where they're in shows where they have to move. The show is so physical and so much of the magic is created by us, all the illusions are created by us. It's not technology. So it really will, it's a matter of getting a full company to feel comfortable and ready and technically proficient to do all the stuff and not hurt, you know, not hurt ourselves." 
Snyder even gave us a glimpse into the "warm ups" Brown leads the cast through, a circuit of exercises including push-ups, thrusters, calf raises, lunges and more–and all before going out to perform for the night!
After the "workout" portion of the episode, Snyder returned with his "Mediocre Moments in Magic" bit, promising to make them exceptionally mediocre.
And, finally, fans got a peek at the surprising power outage that occurred a week ago, affecting theaters all over Broadway. To pass the time, Snyder and cast opened a box of treats from a fan in Australia. Definitely not a bad way make it through a temporary blackout!
Watch Episode 3 below.
Episode 4
Episode 4 opened in a rehearsal room where Snyder was prepping for the show at Birdland alongside regulars from Broadway's orchestra pits. He then cut to a new segment he wanted to introduce, hilariously titled "Crouching Potter, Hidden Dad Joke."
Next, Snyder introduced viewers to Jenny Jules (Hermione Granger-Weasley), this week's backstage interview. He promptly jumped in with a great question, asking Jules to discuss what makes Harry and Hermione's relationship so different from other relationships in the show. She replied:
"I think that they're connected in kind of a sibling way, without being blood. They don't share blood, but they're brother and sister. I think she understands him deeper than anybody else, and I feel like he understands her. They're magicians who were raised in the Muggle world. They're only children. Yes, she has parents, but she kind of connects to him in a psychic way where she sees, she sees you. She's brilliant."
In another interesting reveal, Jules shared that she and her two sisters once sang backup for Mel B after she left the Spice Girls and embarked on her solo career. In one memorable anecdote, they performed at Royal Albert Hall following music icon Lionel Ritchie, and Ritchie mistook Jules for Mel B backstage–until her sisters ruined the moment, and she ran!
"Mediocre Moments in Magic" returned with Matt Mueller (Ron Weasley) and, oddly, humming of the Jurassic Park theme in the background.
Finally, Snyder signed off with more practice for the Birdland event, sharing a verse from an original song he called "Old River Road," written after driving down the 5 freeway through Bakersfield, California.
Watch Episode 4 and have a listen below!
Finally, Broadway.com announced that Snyder will appear on its daily Facebook Live news program #LiveAtFive Wednesday to celebrate Harry Potter's July 31 birthday! After getting a taste of Snyder's flare for entertaining on the "Magic to Do" vlog, we're confident you won't want to miss this interview, so make sure to tune in.
Updates on Jack Thorne's Upcoming Projects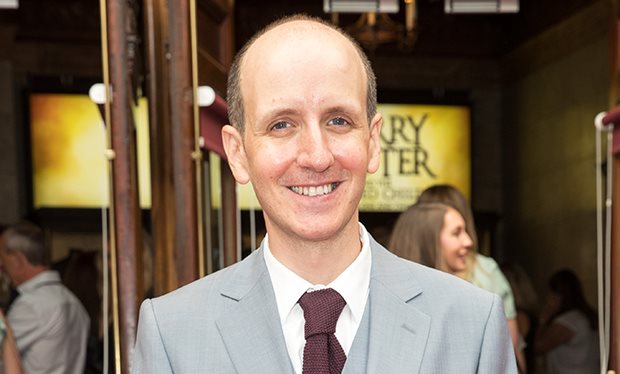 Sunday
According to TheaterMania, the Atlantic Theater Company announced the cast for Jack Thorne's upcoming production Sunday, which opens for previews Sept. 4 at the Linda Gross Theater.
The primary cast includes Juliana Canfield (The House That Will Not Stand), Ruby Frankel, Maurice Jones (Lifespan of a Fact), Zane Pais (Dead Poets Society), Sadie Scott (Sweetbitter) and Christian Strange.
The play, which will be directed by Lee Sunday Evans, follows "friends [who] gather for a book group, anxious to prove their intellectual worth, but that anxiety gets the better of any actual discussion as emotional truths come pouring out."
Sunday officially premieres Sept. 23 and will enjoy a limited run through Oct. 13.
Best Interests
BroadwayWorld reported that BBC One commissioned another series from Thorne titled Best Interests. The four-part drama is described as follows:
"This is a story of a family driven apart by having to make choices no parent would ever want to make. Andrew and Nicci's daughter, Marnie, has a life-threatening condition. The doctors believe it is in her best interests to be allowed to die, but her loving family disagree. And so begins a fight that will take them through every stage of a legal process, as they struggle to contemplate this huge decision. Who decides? And in whose best interests will it be?"
As is characteristic of Thorne's work, the story, and the telling of it, is relevant to the times, examining a current social and ethical issue in a moving and deeply thought-provoking way. He doesn't shy away from difficult questions, but rather, presents them to the viewer for their consideration. He observed:
"As a parent of a three year old I've looked at the cases in the media about 'best interests' with some fascination and a little dread. When the worst happens, how do you keep your head when everything around you feels wrong? We are going to try and tell a nuanced story that talks about this issue from all sides. I'm so happy to be working with Piers Wenger and the BBC again and to be part of the great folk at Chapter One Pictures. "
Production will begin in 2020. Casting has not yet been announced.
His Dark Materials
The cast and creative behind the highly anticipated adaptation of Philip Pullman's His Dark Materials recently attended the Television Critics Association (TCA) Summer Press Tour. According to Deadline, while there, writer Jack Thorne appeared at a promotional panel alongside executive producer Jane Tranter and series stars Dafne Keen, James McAvoy, Ruth Wilson and Lin-Manuel Miranda.
Thorne discussed his approach to the massive undertaking, saying:
"We wrote papers to ourselves about all the different ideas in the show. We wanted to do a Ph.D. in Phillip Pullman and we tried to do a Ph.D. in His Dark Materials. I wrote 46 drafts of episode one in order to find a way to tell this story as elegantly as possible. [Pullman's] denseness is a blessing and a curse; it's so exciting. Sometimes when you're doing an adaptation of something there's a moment when you know everything there is to know. With Phillip you never can. It's a very challenging show to write but also glorious to write."
Given the heady nature of the task and the wealth and substance of the material, it would be natural to wonder how Thorne plans to adapt the books across multiple seasons. Currently guaranteed for 16 episodes spanning two seasons, he added that the creative plan is to cover roughly one book per season, which implies they will apply for a third season after the show successfully kicks off. That said, Thorne divulged:
"There are a few treats I've stolen from future books that I've tried to infuse this season with…The whole thing is looking at the three books and [asking] 'how did Phillip think of them like and how can we celebrate them in the best possible' and sometimes that's celebration involved moving certain elements forward."
His Dark Materials is set to premiere on HBO in October.
Enola Holmes
BroadwayWorld reported that production has begun on Jack Thorne's feature film Enola Holmes.
The film brings together notable names such as Millie Bobby Brown, in the titular role of Sherlock Holmes's younger sister, Henry Cavill as the renowned detective himself, Sam Claflin as elder brother Mycroft and Helena Bonham Carter, Harry Potter's Bellatrix Lestrange, as the Holmes family matriarch, Eudoria.
The plot, adapted from Nancy Springer's Enola Holmes Mysteries book series, is summarized as follows:
"When her mother mysteriously disappears on her 16th birthday, Enola Holmes seeks help from her older brothers, Mycroft and the famous super-sleuth Sherlock. But soon realizing they're less interested in solving the case than in packing her off to boarding school, Enola does the only thing a smart, resourceful and fearless young 1880s woman can do…she runs away to London. There, she begins her own remarkable crime-solving career, always keeping one step ahead of Sherlock."
Enola Holmes will also star Harry Potter alums Fiona Shaw (Petunia Dursley) and Frances de la Tour (Madame Maxime) in unnamed roles.
Nicholas Podany and James Snyder Duet at the Birdland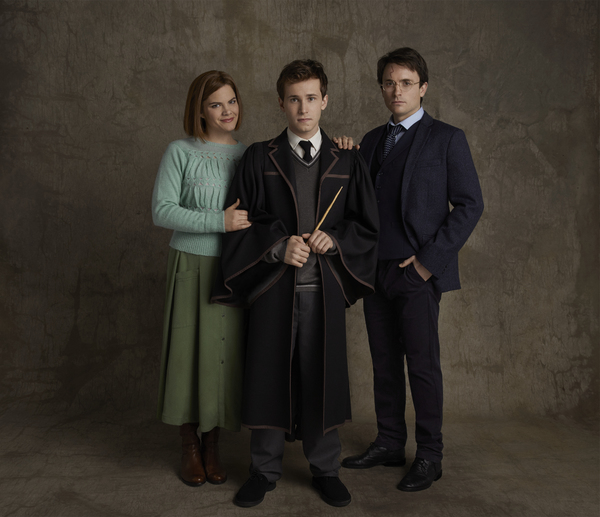 The Broadway cast of Cursed Child performed at "Light in the Darkness: A Variety Show" at the Birdland in New York City on Monday, July 22. While there, Nicholas Podany (Albus Potter) took to the stage to announce a duet he'd written based on the relationship between Harry and Albus–with a few creative liberties. He called the hilarious song Pigeons, and Podany and host James Snyder (Harry Potter) gave a spirited and immensely entertaining performance before the appreciative crowd.
Watch the rendition below!
Leaky previously reported that the show donated proceeds to J.K. Rowling's Lumos Charity.
Evanna Lynch Talks Games for Lovers with London Theatre Direct
Evanna Lynch is currently starring in Games for Lovers, the tale of millennial love, lust and rivalry, at The Vaults and recently sat down with London Theatre Direct to discuss the hilarious new play from Ryan Craig.
Lynch talked about the benefits of performing in a variety of mediums, from the stage to the big and small screen. Considering whether she preferred one over another, she commented:
"There are elements I like about all of them. As I said, the rehearsal process and family bond created between a theatre company is something I adore, and that I miss in film and tv. And I find the discipline of stage acting to be really challenging and good for me. It is harder work for the actor, I think because you have to reinvigorate yourself every night, your imagination is working in overdrive to find new fascinating details with the same material you've been obsessing over for weeks. But I feel certain that all the times I've been on stage and especially all the times I've screwed up on stage has made me a better actor on film."
That said, Lynch acknowledged that she prefers film for artistic reasons, since the pace of production allows an actor to be more present and engaged with the character in the moment, whereas inhabiting a character for theater is more of an ongoing process. She finds that by the end of a stage run, she has completed her personal arc alongside the character, growing and settling into them as the run progresses.
In that sense, theater does provide flexibility and closure not always found in film, as well as interaction with the audience. Regarding Games for Lovers, Lynch agreed that audience response plays an important role, perhaps even more so than usual. She observed:
"I think the layout of the stage makes it feel so much like the audience is in our own minds, that they're seeing our most embarrassing, delicate moments, our vulnerabilities and so it does feel incredibly exposing up there. These characters are wrestling with their awkward struggle to love and be loved, with this desire that is propelling them to do stupid, hurtful and brave things, and so personally I feel really emboldened as Martha when they're laughing along, when they want her to break out of her shyness, when they want to see her find love."
Asked to dive deeper into what makes the character of Martha so relatable, what would make the audience root for and understand her, Lynch said:
"Martha tends to live in her head too much, a quality that is in direct conflict with her ambitions and romantic idealism. Personally, I find that so relatable. She creates these dream-scenarios of dating the gorgeous and enigmatic doctor at her hospital and yet she can't say one word to him. I was definitely that girl all through my teens and early twenties. A few years ago, I actually thought a certain actor was my soulmate, I obsessively read his interviews and listened to the same music as him and I was convinced all that was left was for us to meet. And then I met him and I literally couldn't have one conversation with him, I completely shut down, words just died in my mouth. Needless to say, romance didn't blossom. I completely forgot there was another element to the equation of love – myself. I hadn't thought about what I would bring to that relationship, who I'd be. So, I can verify that Martha is very relatable and there are lots of us out there, stalking famous unavailable men on the internet, in bed, with our cats."
She also discussed whether viewers have trouble distinguishing her new projects from her most well-known role as Luna Lovegood in the Harry Potter series. With such an iconic and memorable portrayal in her filmography, it would be easy for fans to transfer unrealistic expectations to the star, but she has high hopes that viewers can maintain perspective and see what they love about Luna in the other parts she's chosen, saying:
"I think my fans are quite open-minded! The only problem is sometimes due to playing Luna I attract a lot of very young people and most of my recent work is not suitable for very young people. When we did Disco Pigs in London a couple of years ago, which is a play about two manic, troubled teenagers who get their kicks from drinking, bullying and beating up their peers, it was my first time on stage in London so a lot of young people came to see it and I remember feeling a bit guilty about that! Sometimes I worry about the fact that I'm toying with very precious childhood memories, that people have transferred to me because of Luna. But at the end of the day, that can't be my responsibility, I have to explore all sides of myself and Luna is just one facet of my identity. I think the theme that runs through my work consistently and the roles I play are characters who just don't fit in, but have an innate confidence in themselves, so in many ways people who loved Luna and grew up with her are very well acquainted with those feelings and will hopefully find something new in the work I'm doing now."
Read Leaky's review of Games for Lovers here, and read 's Lynch's full interview with London Theatre Direct here. And with less than a month left in the run, which ends Aug. 25, it's a fantastic time to pick up your tickets if you haven't already done so!
Cursed Child Partners With TDF for Autism-Friendly Performance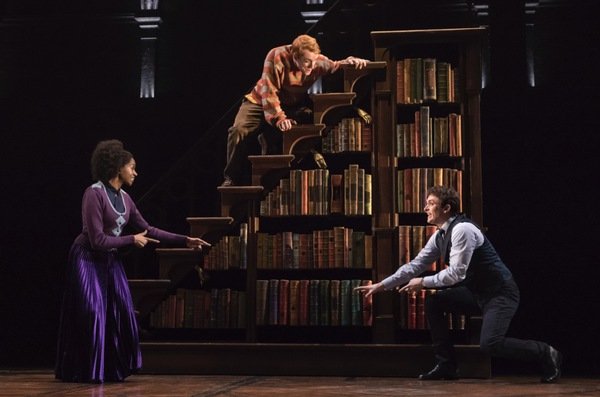 Cursed Child Broadway will follow in the footsteps of its London predecessor and offer an autism-friendly performance during the 2019-2020 theater season.
Cursed Child is one of five productions to partner with TDF to create an adjusted performance which keeps the sound below 90 decibels; opts to lower lights to half instead of dimming to a full blackout; where possible, omitting strobes and flashes; and providing literature in advance to help affected guests better identify the characters and plot.
The special Cursed Child Broadway performance will be March 1, 2020, and tickets will be available six to eight weeks prior.
Other productions offering the adjusted performances are The Lion King, Frozen, Wicked and Aladdin. Sign up to receive notifications and news updates on ticket information through TDF here!