Welcome Everybody's Favorite No-Maj, Dan Fogler, to LeakyCon Boston!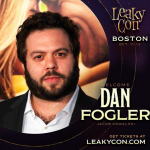 Jul 30, 2019
Dan Fogler stole the show as No-Maj Jacob Kowalski in  Fantastic Beasts series, and he'll be returning to LeakyCon this year to help celebrate ten years of the biggest Harry Potter and J.K. Rowling's Wizarding World fan convention!
LeakyCon Boston takes place October 11-13 at the Seaport Hotel & World Trade Center in Boston, back where the event started in 2009. Dan Fogler will join Chris Rankin (Percy Weasley), and Wizard Rock bands Harry and the Potters, Draco and the Malfoys, Tonks and the Aurors and Lauren Fairweather for a weekend of celebrations, with more special guests to be announced.
Dan Fogler attended last year's LeakyCon in Dallas, as well as LeakyCon Dublin, where we heard all about his experience joining the Wizarding World. Let's hope this year – as there isn't another Fantastic Beasts film due until 2021 – we hear plenty more stories from set, and catch up with his podcast and graphic novels!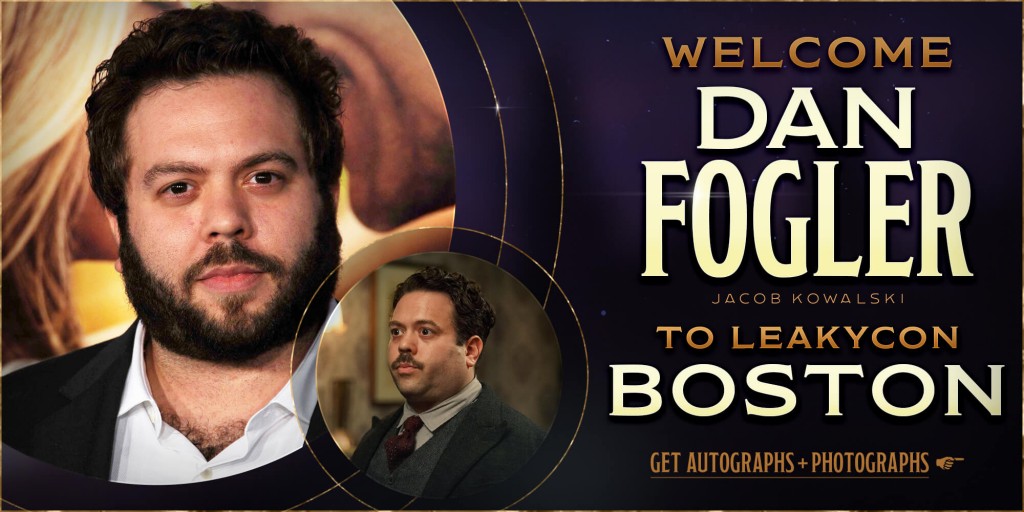 Programming recently released for LeakyCon Dallas, which takes place August 9-11 at the Kay Bailey Hutchison Convention Center. Attendees will be able to watch a line-up of wizard rock bands, as well as Scarlett Byrne (Pansy Parkinson), Afshan Azad (Padma Patil), Jim Tavaré (Tom the Innkeeper), James Payton (Frank Longbottom), and a range of brilliant LeakyCon Lit authors. Most recently, it was announced that Tom Felton will be attending the event for the first time in LeakyCon history, with special Draco Passes now available for fans of everybody's favorte Slytherin!
Stay posted for more announcements, and book your tickets to meet Dan Fogler and Chris Rankin here.